Palm Beach County influencers support DeSantis' plan to overhaul schools testing system
As the legislature prepares to debate the idea, the majority of Palm Beach County politicos and community influencers who responded to a Palm Beach Power Poll said they agree with DeSantis' plan to scrap the FSA. The majority of respondents also support the application of performance grades for individual schools.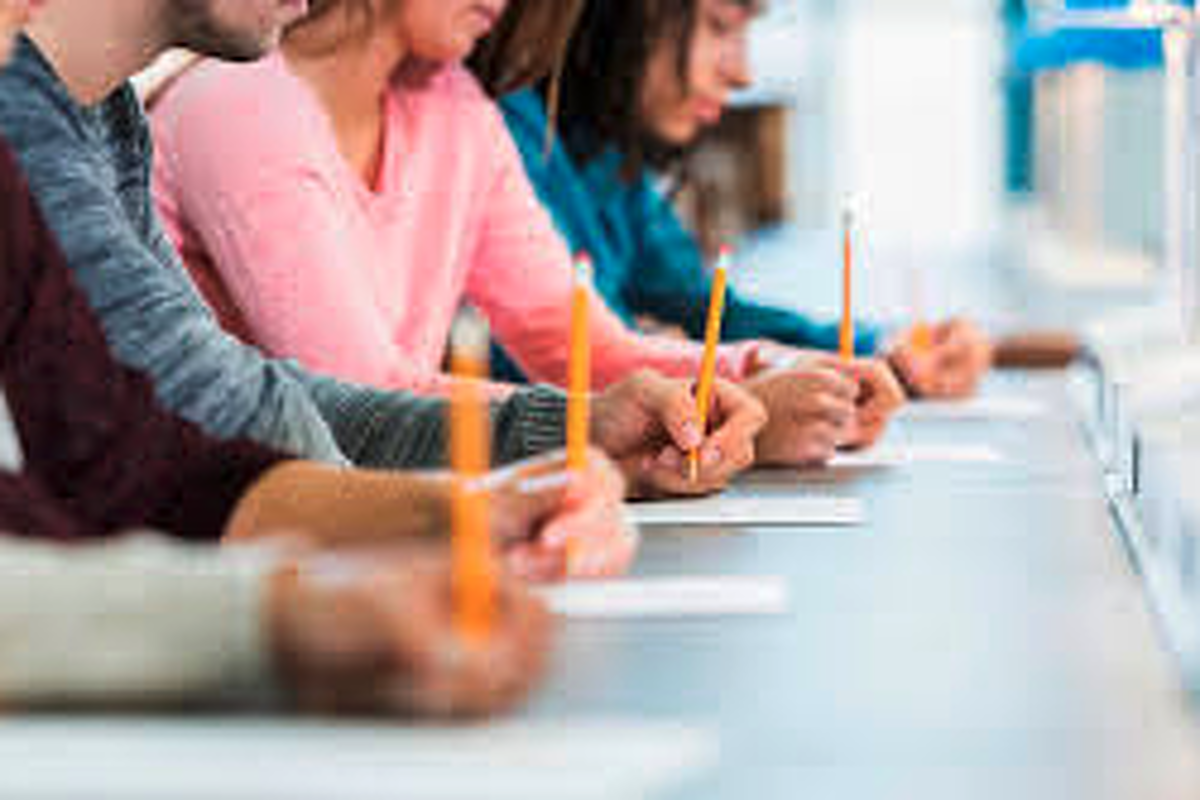 Gov. Ron DeSantis has called on state lawmakers to overhaul Florida's school accountability system by scrapping the end-of-the-year reading, writing and math proficiency tests used in classrooms across the state.
If the Republican-led legislature signs off on the plan, students would take three short "check-in" progress assessments in the fall, winter and spring starting in the 2023-24 school year.
In short, the stressful days of preparing and taking hours of state tests each spring could be coming to an end.
Though details of the new system are still being hashed out, Palm Beach County community leaders polled by Palm Beach Power Poll support the Republican governor's plan.
"Standardized testing has removed the creativity from learning and placed undue pressure on students and teachers. Keeping the joy in learning should be a priority, and it's due time to analyze a better model,'' said Palm Beach County School Board member Alexandria Ayala.
At a press conference on Sept 14, DeSantis said the Florida Standard Assessments system is "quite frankly outdated," given too late in the school year and takes up too much time that cuts into the instructional year.
"I want more learning and less test prep,'' DeSantis said. "You can do this in a much more effective way.''
For this month's Palm Beach Power Poll, 257 influencers were asked if they agreed with DeSantis' proposed overhaul of the testing system and if they thought the new system should be tied to high stakes decisions such as grade retention and teacher evaluations.
They were also asked if school grades should continue to be used to assess the performances of individual schools.
Of the 71 who responded to poll questions, the majority -- 62 percent -- agreed with the governor's plan to scrap the FSA. Just under 20 percent, or 14 respondents, disagreed.
"Evaluations should provide for mile markers regarding a student's level of retention, not simply memorization,'' said Rolando Barrero, president of the Palm Beach County Democratic Hispanic Chapter.
''More concern should be placed on student understanding of the purpose and application of what the student is taught. Simply knowing and getting a grade for knowing a subject of concern sans practical application is moot,'' Barrerro said.
More than 80 percent of the poll responders, 57, think the new testing system should include science and social studies.
State law ties promotion to fourth grade to passing the third-grade reading FSA exam and also requires high school students to pass the FSA algebra 1 exam and the 10th-grade language arts exam to earn a diploma.
Nearly 60 percent of the poll influencers agreed that the new testing system should be tied to those and other "high stakes" decisions, including teacher evaluations.
"Do any of us want our children promoted to the fourth grade if they cannot read?'' said Jan Cairnes, CEO of the Hanley Foundation.
"I agree that the testing process is not perfect. Children need to be able to read to be successful! If we can have all children reading at grade level prior to arriving in the fourth grade, they have a chance of being able to read in 10th grade,'' she said.
And while 65 percent of the respondents (46) believe A-to-F grades should still be used to assess the performance of individual schools, two Palm Beach County School Board members who responded to the poll had concerns with slapping a grade on a school.
"Grades for schools often do not give the full picture of a school. The quality and ability for a student to receive an excellent education goes further than just a letter grade based on standardized test outcomes,'' said Erica Whitfield, a school board member since November 2014.
"I hope in any new system, more factors will be taken into consideration, like availability of high level courses, choice options, and services offered to fit student needs. Schools are more than just a letter grade and we have the opportunity with these changes to more fully reflect what makes a good school,'' she said.
Ayala, elected last year as the county's first Latina school board member, said she is "optimistic" about DeSantis' overall proposal and plans to monitor the legislative process that will determine what the new assessment will look like.
But she said labeling individual schools with a letter grade does "not adequately reflect the amount of investments, accomplishments, and excellence that take place within the school. I can say that is absolutely the case for many of the schools I represent in District 2.''
District 2 encompasses central Palm Beach County and includes parts of West Palm Beach, Greenacres, Palm Springs, Cloud Lake, Lake Worth, Lake Clarke Shores and Haverhill. Many schools in that district have students with socio-economic challenges.
"A letter grade cannot capture the unique circumstances, challenges, and experiences that make up a school's environment, and students do not deserve to feel less than over that,'' Ayala said.
"Even more damaging than the reputational impact that grades have on schools is the financial reality, which is that schools with lower grades lose funding that they desperately need to support students. Overall, it's a negative feedback loop system that is long overdue for new ideas.''
About Power Poll: Power Poll asks questions of the most powerful, influential people in U.S. cities. It is not a scientific survey. But because the people responding to the surveys comprise the leadership structure of their cities, the results afford a fascinating glimpse into the thoughts, opinions, and beliefs of those in a position to make change. Power Poll is distinctly nonpartisan.