February 24, 2023 12:00pm
Let local school districts decide when to hold kids back
Power Poll survey shows support for changes to state's 3rd grade retention law; respondents split on prospect of passenger rail service returning to Chattanooga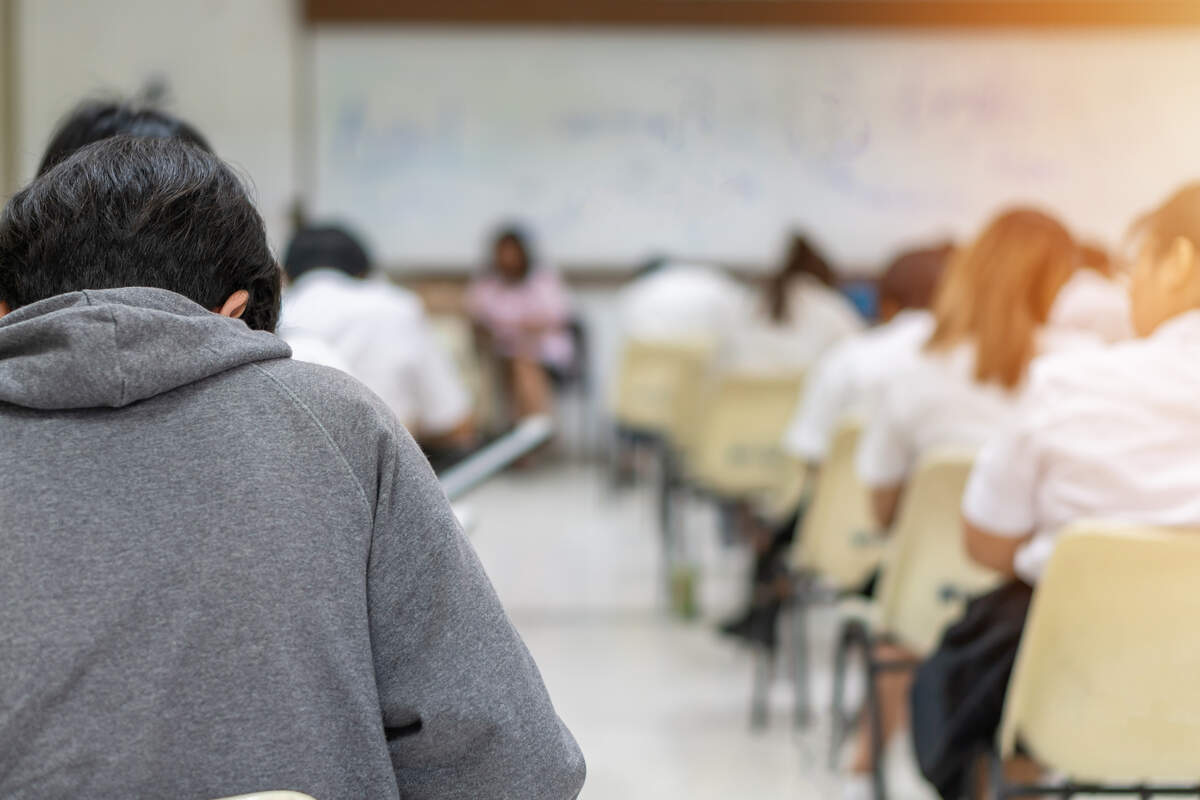 About two-thirds of Power Poll respondents think local school districts — not the state — should decide whether third graders must repeat the grade if they are not proficient in reading.
The Power Poll survey results come as the Tennessee legislature considers several amendments to a 2021 state law that requires students who cannot demonstrate proficiency in English language arts (as measured on standardized tests) accept tutoring or participate in summer learning programs — or risk not moving on to fourth grade.
Speaking in Nashville at the Tennessee Press Association winter convention on Thursday, Speaker of the House Cameron Sexton said parents deserve to know how their children are performing. Legislators passed the law during a special legislative session that was called to deal with widespread learning loss that occurred as a result of the pandemic. The Republican lawmaker said students who are unprepared in essential skills such as reading should not move on because learning deficits only widen as students are promoted from grade to grade.
Supporters of the retention law argue it also keeps parents informed about how their child's school is performing and is a way to hold schools accountable.
Parent and educator groups have met across the state to express opposition to the law as written.
Last week, the Hamilton County Board of Education failed to pass a resolution asking the General Assembly to amend the law.
Power Poll respondents indicated they believe decisions about third-grade promotion should be left to local school districts. In answer to the question: "Should Tennessee state lawmakers amend the 3rd grade retention law and allow local school districts to make the decisions about whether to hold back 3rd or 4th graders who are not proficient in reading?' 66% said "yes;" 19% said "no" and slightly less — 15% — said they are unsure.
Turning to the perennially popular issue of passenger rail service and its potential return to Chattanooga, Power Poll respondents split almost evenly about the prospect.
"Do you think passenger rail service linking Chattanooga, Nashville and Atlanta will ever happen?" divided Power Pollers by four percentage points: 52% said "no" while 48% said "yes."
Nick Decosimo, a senior advisor at Decosimo Corporate Finance, got straight to the point in his comments.
Audited statements from Amtrak, he said, show "a loss of a little over $2 billion for 2021 and accumulated losses of over $40 billion since 1971."
Amtrak's "bright spot" is — logically — the Northeast corridor "where there is high population density and ready access to other public transport upon disembarkation," he wrote.
"Does any of this bode well for local rail service?" he wonders.
Mark McKnight, president of Reflection Riding, took that question further, noting that the disembarkation challenge is a conundrum.
"Rail service is compelling, but the 'last mile' problem exists in all three cities. What do you do when you get to the city you want to visit? Rent another car? What's the point of that?" he wrote.
Chattanooga Mayor Tim Kelly, in a recent wide-ranging conversation with the Times Free Press, also noted the "last-mile" challenge — not insurmountable, but definitely a complex problem.
McKnight advocates for making our city — all cities — walkable, and called for developing more viable public transportation (which the Kelly administration has begun to address, starting with the recent revamp of the CARTA board). With walkable cities and effective public transit, McKnight said, it will make more sense for Chattanooga, Atlanta and Nashville to be linked.
"I've loved the Salt Lake City rail line from the airport to downtown and easy shuttles up to the ski slopes," he wrote. "There are plenty of great models for this, and they're not all in Europe."
Finally Mike Costa, president and CEO of Costa Media Advisors, acknowledged "ever" really is a long time. But that said, he doesn't think he will see rail service among the three cities in his lifetime.
Almost two-thirds of survey respondents said they do not support a proposed law that would allow adult students with gun carry permits bring firearms on college campuses. While 63% said "no" in response to the question, 13% said "yes." And almost a quarter — 23% — checked the "I can't believe we are even talking about this" box. An informal, unscientific Times Free Press reader poll showed 67% of respondents do not support the proposed legislation.
Looking up, way up, Power Poll respondents tackled UFOs and aliens, just for fun.
The question, "With all of the attention on UFOs recently, do you believe in alien life forms or do you think there is another scientific explanation for what citizens and military personnel have reported seeing?" drew a good mix of responses. Forty-three percent of you said "no," there are other explanations while nearly a quarter, 24%, said "yes, I think there are alien life forms out there." A third — 33% said "I have no idea."
The comments were most serious, but Juvenile Court Clerk Gary Behler's "Where is Fox William Mulder when you need him?" takes the prize.
Two Miller & Martin members, Lynzi Archibald and Chris Crevasse, weighed in.
"For what it's worth, on the aliens question, it is possible to believe that alien life forms may exist, and also that the recent sightings have other explanations, i.e., that there may very well be life outside our planet, but that just isn't what has been reportedly seen," Archibald wrote.
Crevasse said it's "virtually a certainty that there is alien life in the universe, but I don't think that accounts for the unknown aerial phenomena, so there wasn't an accurate way to answer the question you posed."
Fair point.
Perhaps by the time Chattanooga begins to schedule train arrivals and departures, we will know the answer one way or the other.
Email Chris Vass at cvass@timesfreepress.com or cvass@powerpoll.com.
Power Poll Members: Do you have a friend or colleague who should be on Power Poll? Please invite them to join!
About Power Poll: Power Poll asks questions of the most powerful, influential people in U.S. cities. It is not a scientific survey. But because the people responding to the surveys comprise the leadership structure of their cities, the results afford a fascinating glimpse into the thoughts, opinions, and beliefs of those in a position to make change. Power Poll is distinctly nonpartisan.
Corporate Sponsors
We thank the following organizations for their support of Power Poll. Learn more about becoming a sponsor here.