State budget surplus priorities, committee chairs and should the 2020 presidential candidates re-run in 2024
State budget surplus priorities, committee chairs and should the 2020 presidential candidates re-run in 2024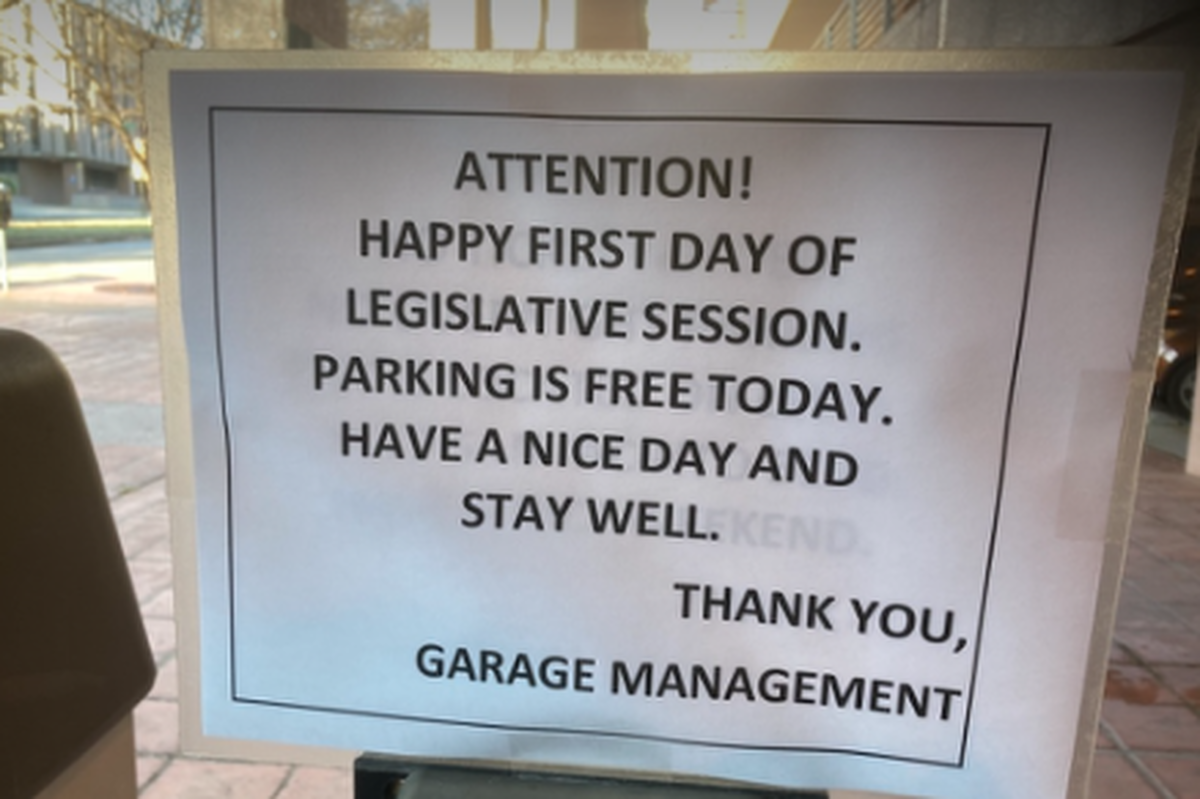 Who says it's difficult these days to get anything approaching a consensus on anything? This month's Austin-area Power Poll found pretty good to astounding consensus on one question involving legislative leadership and two questions involving future national leadership.
You're welcome.
But first let's deal with the January results when Austin-area political, business and other leaders were asked about their budgetary priorities as the Texas Legislature convened this month for its 88th biennial 140-day session of lawmaking and related activity.
The fiscal forecast looks pretty good, says State Comptroller Glenn Hegar, whose official numbers show that lawmakers will have about $33 billion left over when the current two-year budget cycle ends. About $10 billion of that must be dedicated to the state highway fund and Rainy Day Fund. The rest can be spent as desired by the Legislature as it draws up the state budget for the next two-year cycle. We all know that our legislators always spend our money prudently, don't we?
This month's Austin-area Power Poll found little consensus on the top priority for the available surplus bucks, though a solid two-thirds backed one of two spending areas. More money for public education was the favorite of 40% of Power Poll participants when asked for their top priority for getting a share of the surplus. In second place, with 27%, was property tax relief, a stated top-shelf priority of Gov. Greg Abbott and Lt. Gov. Dan Patrick, both of whom recently took the oath of office for their third terms. (And please remember that, in Texas, the lite governor wields a powerful gavel as Senate president.) House Speaker Dade Phelan also supports property tax relief in some form.
Elgin City Manager Thomas Mattis, in his Power Poll response, noted the inevitable connection between public education and property tax relief. The local property tax is a prime funding source for public schools.
"Public school funding and property tax relief are not two separate issues; and cannot be solved with one-time money," Mattis said. "Create a new revenue stream to fund public schools and significant property tax relief can easily occur."
Easier said than done. The source of that new revenue stream, of course, would be a topic of great pick-your-poison controversy.
Pflugerville City Council Member Rudy Metayer, in a comment oft-repeated during the many years of debate on public schools, said any solution must include more state dollars to replace local property tax money (which accounts for about two-thirds of your property tax bill).
"Public school education is tied with property tax relief.," Metayer said. "If the state Legislature funded education at a level truly allowing for school districts to operate their facilities, pay their teachers/staff, and provide for adequate resources for the students these school districts are serving, the local tax rate would be significantly reduced, which would bring property tax relief."
"Change the school finance formula," he said. "Then you will have a better public school system and lower property taxes for the citizens of this great state. To not do so with the amount of surplus funding available would be a slap in the face to every single Texan." (And, we suppose, also the married ones.)
Hays County Commissioner Walt Smith, a Republican, said "Infrastructure and property taxes have to be at the top of the list for spending this session. However, any property tax relief must be coupled with structural changes to prevent being in the same situation in the future."
That last part is important, perhaps especially to Texans who feel like they've heard state leaders, including Abbott and Patrick, declare victory on property tax relief in previous legislative sessions. Any mitigating impact of those efforts have disappeared for many Texans as residential property values skyrocketed in recent years.
The next most common answer for spending the surplus, at 16%, involved using some of the surplus on infrastructure. Mental health facilities were mentioned as the top priority for 7% of respondents. Interestingly, border enforcement - which gets a lot of mention from Abbott - was cited as the top priority for surplus funds by only 5% of Power Poll respondents.
There was much greater consensus on a topic that's roiled around under the Texas Capitol's pink granite dome in the session's early days. A handful of GOP House members are making a lot of noise about ending the chamber's bipartisan tradition of having committee chairs appointed from both parties. GOP Speaker Phelan has indicated he plans to appoint some Democrats as committee chairs.
An effort to establish House rules that would bar that was knocked down on a procedural point of order raised by Rep. Charlie Geren, R-Fort Worth, and upheld by Phelan, a day afer House members voted him a second term as the chamber's presiding officer. So no vote was held and Phelan is expected to appoint some Democrats to chair commitees when his assignments are announced in coming days or weeks.
Power Poll offered respondents two options on the commitee chairs question:
"Continue the tradition. It's healthy and part of what differentiates the Texas Legislature from the hyperpartisan mess in Congress in D.C."
"End the tradition. To the victors go the spoils and it's nuts for Democrats who are in the minority in the Texas Legislature to hold any positions of power and influence."
Looks like local Power Poll participants are traditionalists, at least when it comes to this facet of the Texas Legislature. An overwhelming 91% said continue the tradition, leaving 9% in favor of a more partisan approach. FYI, on the Senate side, Patrick has said he will appoint only one Democratic chair, Sen. John Whitmire, D-Houston, who has chaired the Criminal Justice Committee since 1993.
There also were large gaps in answers to questions about the 2024 presidential race, which, relatively quietly to date, already is in its formative stages. Power Poll sought to get respondents' thoughts about re-runs by the 2020 nominees of the major parties.
Respondents made it clear they're ready for some new faces. Seventy percent said President Joe Biden should not seek a second term. And 96% (!) said former President Donald Trump should not seek to become future President Donald Trump.
Power Poll Members: Do you have a friend or colleague who should be on Power Poll? Please invite them to join!
About Power Poll: Power Poll asks questions of the most powerful, influential people in U.S. cities. It is not a scientific survey. But because the people responding to the surveys comprise the leadership structure of their cities, the results afford a fascinating glimpse into the thoughts, opinions, and beliefs of those in a position to make change. Power Poll is distinctly nonpartisan.