Power Poll members give Kirk Watson a solid lead over Celia Israel in Austin mayoral runoff
Early voting for the Dec. 13 runoff is underway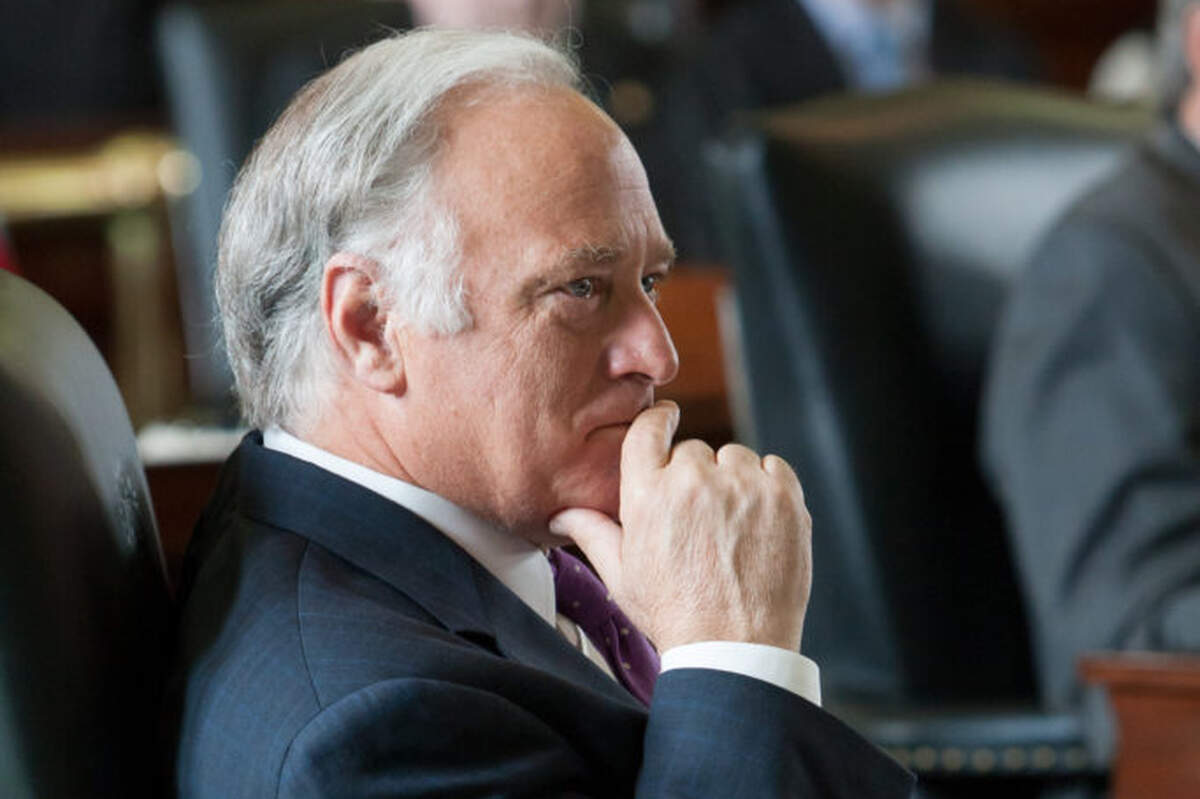 Power Poll Austin members are giving Kirk Watson a two-to-one runoff edge in his effort to recapture the mayor's seat he held back at the turn of the century before he moved to the state Senate.
Watson garnered support from 52% percent of the 167 respondents in the poll of local political, civic and business leaders. State Rep. Celia Israel, who ran first in the Nov. 8 election that produced the Dec. 13 runoff, was backed by 26% of respondents. But 24% percent of the Power Poll members classified themselves as undecided.
Early voting began Thursday and continues through Dec. 9.
Israel topped the multi-candidate November election with 40% of the votes, far short of the majority needed for an outright win without a runoff in the battle to replace Mayor Steve Adler, who is not seeking a third term. Watson made it to the runoff with 35% in November. Jennifer Virden ran third with 18%.
Watson and Israel are Democrats, but Austin city elections are nonpartisan contests.
Seventy percent of responding Power Poll members said they believe Watson will win the runoff. Twenty-seven percent predicted an Israel victory. The rest declined to make a prediction.
Just short of 306,000 votes were cast in the November mayoral election. The Dec. 13 runoff turnout is sure to be lower, perhaps considerably, making predictions based on the November results dicey. The runoff ballot is devoid of higher profile races such as the Nov. 8 gubernatorial race in which GOP Gov. Greg Abbott won a third term by swamping Democratic challenger Beto O'Rourke. Also potentially skewing the mayoral runoff could be turnout generated in three city council district races that also went to runoffs.
In 2018, the last time Austin had a mayoral race, more than 400,000 ballots were cast in the council elections but only about 20,000 were cast in the runoff. In that year, however, there was no mayoral runff as Adler won a second term with 59% of the votes. There were three runoffs for council seats in 2018.
Watson, 64, is seeking a second stint as mayor, a post he held from May 1997 to November 2001 when he stepped down to run for Texas attorney general. He lost that 2002 race to Republican Abbott. In November 2006 Watson was elected to the state Senate, a post he held until resigning in April 2020 to become the inaugural dean of the University of Houston's Hobby School of Public Affairs. He resigned that post after one year on the job.
Israel, a Realtor, 58, has served in the Texas House of Representatives since February 2014 and is a a founding member of the chamber's LGBTQ Caucus. Prior to election to the Texas House, Israel had served on several Austin city government boards.
Throughout the campaign, Watson and Israel have offered differing visions on housing affordability, a major issue in Austin. Prior to the November election, Power Poll members said their top-of-mind issues were affordability, public safety and homelessness.
Israel's mayoral campaign, launched in January, has drawn support from Austinites who view her candidacy as a step forward for the city.
"Kirk was a good mayor for the 1990s and a super state senator for the earliest part of this century," said Power Poll member Eugene Sepulveda, the CEO of the Entrepreneurs Foundation. "Now, however, when life in Austin is existentially threatened for the middle and working classes, it's time for a new generation of leader and the welcoming of more women, people of color & middle-class Austinites at the table.
"I'm forever appreciative of the gifts Kirk has brought us, and super excited for Austin's second female mayor, our second Latino mayor and our first LGBTQ+ mayor who prioritizes affordability, housing, transportation, economic opportunity and public safety," Sepulveda said.
To date, the then-Carole Keeton McClellan has been Austin's only female mayor, serving from 1977-1983. The late Gus Garcia, who served from 2001-2003, has been the capital city's only Hispanic mayor.
Curious note: The 11-member council currently has no members from Watson's demographic: white male Christian.
Footnote: However the mayoral runoff comes out, Austinites will get to do it again in two years, instead of the usual four. The winner will serve a one-time-only two-year term because voters last year OK'd a change to align future mayoral elections with presidential elections. The goal, as always, is higher turnout.
Nosy note: In the recent Power Poll, members were asked if they had succeeded in avoiding talking politics at their Thanksgiving feasts. Sixty-nine percent said yes.
But alas, 31% said no.
Power Poll Members: Do you have a friend or colleague who should be on Power Poll? Please invite them to join!
About Power Poll: Power Poll asks questions of the most powerful, influential people in U.S. cities. It is not a scientific survey. But because the people responding to the surveys comprise the leadership structure of their cities, the results afford a fascinating glimpse into the thoughts, opinions, and beliefs of those in a position to make change. Power Poll is distinctly nonpartisan.
Corporate Sponsor
We thank the following organizations for their support of Power Poll. Learn more about becoming a sponsor here.