Power Poll Austin respondents reject religion-related legislation, support armed guards in schools
Power Poll Austin respondents reject religion-related legislation, support armed guards in schools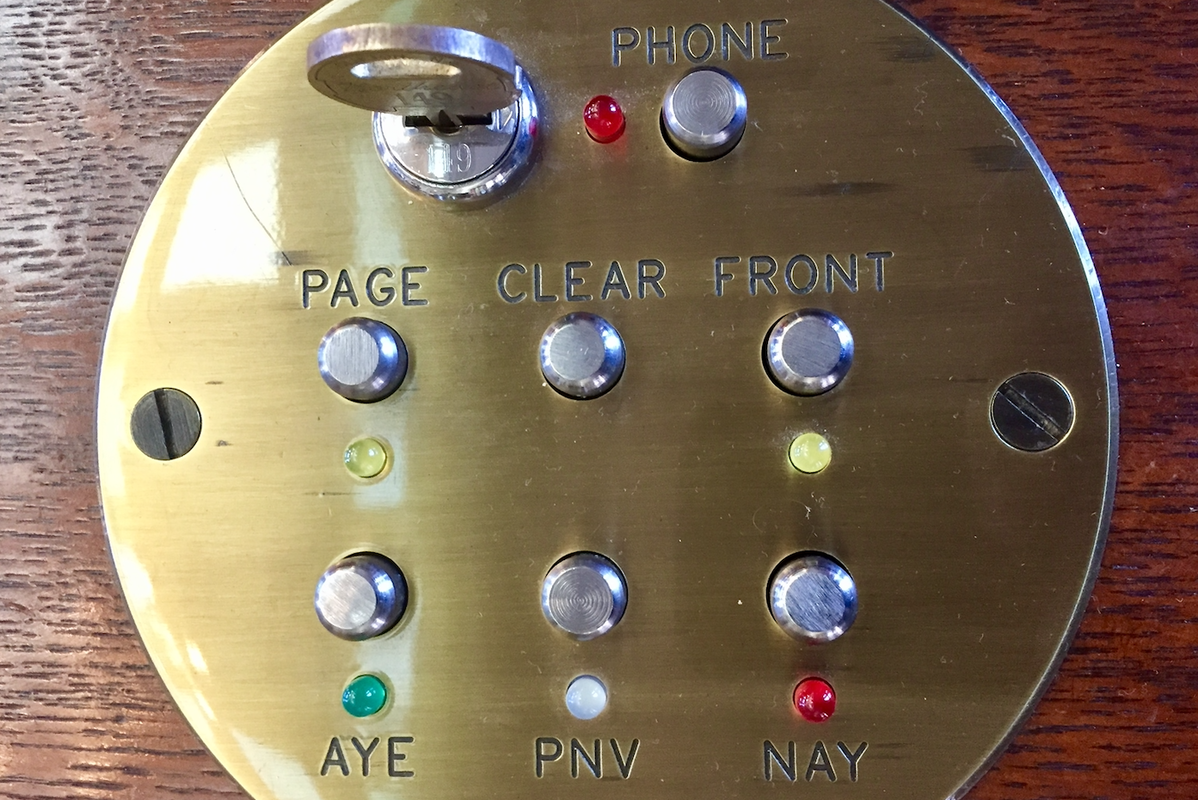 The Austin-area Power Poll for May, which comes as the 2023 regular session of the Texas Legislature heats up toward its end-of-month conclusion, ventured into the always-precarious intersection of church and state.
And respondents, including political, business and governmental leaders, expressed solid opposition to two religion-related proposals working their way through the lawmaking process.
The poll also found support for legislation requiring an armed security guard on all public and charter school campuses and deep opposition to a bill that would end countywide polling places.
A solid majority of respondents back the City of Austin's decision to bring Texas Department of Public Safety troopers into the city to help with law enforcement.
The religion-related questions involved two Senate-approved measures now awaiting possible action in the Texas House. Senate Bill 1515 would require the display of the Ten Commandments in every public school classroom in the state. Sixty-one percent of respondents said they strongly disagree with the idea. Another 10% said they somewhat disagree with it.
Only 20% (11% somewhat and 9% strongly) said they agree with the proposal.
Senate Bill 1396 would require all public and charter school campuses to set aside time each day for students and school employees to pray and/or read the Bible or other religious texts, should they so choose.
Fifty-two percent of Austin-area Power Poll respondents said they strongly disagree with the bill. Another 12% said they somewhat disagree. Only 13% said they strongly support the idea. Eleven percent categorized themselves as somewhat in agreement with the plan.
Far-right Christian nationalists have hijacked the Legislature, pushing forward Taliban-level religious extremist agendas. This is not the GOP of conservatism, this is the GOP of dangerous fundamentalism," said Lionel Felix, CE of Felix Media Solutions.
Dale Ricklefs, founder and past president of Round Rock Arts said, "Our households will soon be leaving Texas due to the radicalization by the right in the Legislature."
"As voters put these individuals in power, it is a reflection of an intolerant population that voted, aggravated by the goofy gerrymandering. We have lived here for 48 years and our child was born here. We planned to be buried here. Oh well," he said.
Eugene Sepulveda, CEO of Entrepreneurs Foundation, said the Texas Legislature is misguided.
"While children and adults are being slaughtered by epidemic gun violence, the Legislature and Governor Abbott refuse to act, instead prioritizing unconstitutional, meddlesome and extremist legislation," he said. "They've lost their way."
House Bill 3, approved in that chamber and awaiting possible Senate action, includes a provision mandating at least one armed security guard on each public and charter school campus. A solid 58% of respondents expressed support for the measure, with 27% saying they strongly agree and 31% saying they somewhat support it.
Another 23% said they strongly disagree with it and 12% said they somewhat disagree.
The final Power Poll question concerning legislation involves SB 990, approved in the Senate and pending in the House, that would erase a provision allowing many counties, including Travis, Williamson, Hays and Bastrop, to establish countywide polling places at which all voters could cast ballots. If approved, all Texas voters would have to cast their ballots at their precinct location.
An overwhelming 74% said they strongly disagree with this proposed change. Another 10% somewhat disagree with it. Only 8% said they strongly agree with returning to mandatory precinct polling places. Another 5% said they somewhat agree with the concept.
"Living in Bastrop County I support voting in any precinct within my county. This should remain in effect," said poll participant Dock Jackson, a Bastrop City Council member.
Hays County Commissioner Walt Smith pointed to the practical realities of current-day voting.
"I think most would agree voting within your precinct is preferred. However, following Covid, the establishment of individual polling locations in voting precincts has become exceedingly hard," Smith said. "Both churches and schools no longer want polling locations in their facilities, and in a county like Hays where growth and state law dictates that we have to add voting precincts on an almost annual basis, finding both polling locations and actual volunteers/workers for additional locations has become almost impossible."
Finally, Power Poll participants were asked about what's proven to be the controversial use of Texas DPS troopers to patrol within Austin city limits while the city's police department is understaffed.
Sixty-nine percent of respondents support the plan, though only 44% expressed strong support and 25% said they somewhat agree with the plan.
Eleven percent said they strongly disagree with it. And 9% said they somewhat disagree with it.
Shortly after the Power Poll was completed, it was announced that the DPS-APD partnership was being suspended indefinitely to allow the state troopers to be redeployed to the border.
Power Poll Members: Do you have a friend or colleague who should be on Power Poll? Please invite them to join!
About Power Poll: Power Poll asks questions of the most powerful, influential people in U.S. cities. It is not a scientific survey. But because the people responding to the surveys comprise the leadership structure of their cities, the results afford a fascinating glimpse into the thoughts, opinions, and beliefs of those in a position to make change. Power Poll is distinctly nonpartisan.