Majority say Austin policing should not fall under state control, Statesman 'Power Poll' finds
The January poll surveyed members about new Longhorn football coach Steve Sarkisian's aptitude, Texas Governor Greg Abbott's recent vows to reallocate Austin policing to fall under state control and a comment made by Mayor Steve Adler about the city's repeal of its homeless camping ban.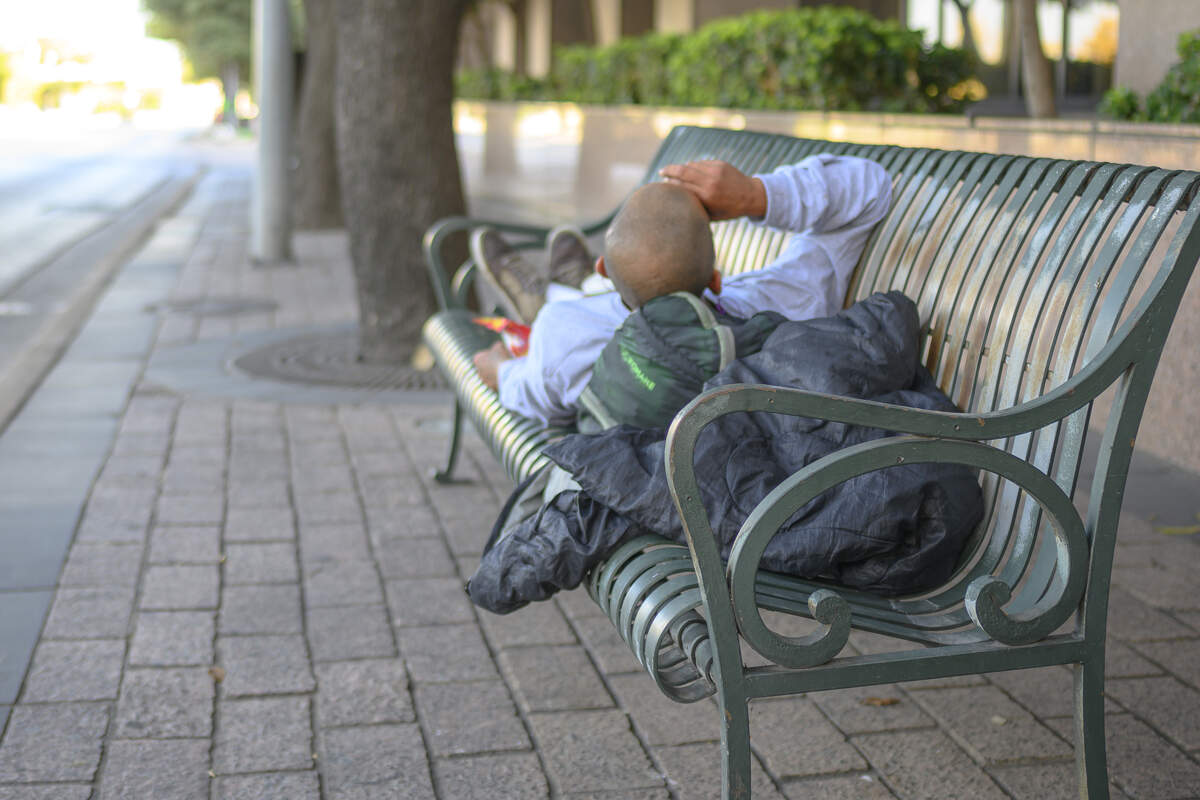 In the most recent edition of the Austin American-Statesman's Power Poll, which surveys prominent community members about current issues, a majority of participants said that Austin policing should not be moved to fall under state control.
The poll also had participants weigh in on new Longhorn football coach Steve Sarkisian's aptitude and the efficacy of Austin's repeal of its homeless camping ban.
The Statesman Power Poll polls influential Central Texans in business, government and the community every month about local and national topics. Nearly 500 members were surveyed and about 150 completed the January poll.
The first question polled members about a recent comment made by Austin Mayor Steve Adler on the city's homeless camping ban repeal: Do you agree with Austin Mayor Steve Adler that the city's repeal of its homeless camping ban is "not working"?
The majority of voting members, 75.3%, responded "yes." 9.6 answered "no." while 15.1% said they were "unsure."
In a conversation with the American-Statesman, Adler recently said that the 2019 repeal of the city's camping ban "is not working." He suggested City Council members work with Austin residents to propose alternative solutions for addressing the city's growing homelessness crisis. Since then, a petition to bring the choice to reinstate the ban before local voters was certified during an Austin City Council Session. Voters will now be allowed to weigh in on the issue come May.
The next question on the poll asked participants to speak to the ability of recently appointed Longhorns football coach Steve Sarkisian: Do you believe new Texas football coach Steve Sarkisian is better suited to bring the Longhorns to victory than former coach Tom Herman?
A majority 62% of those who answered the question said they were "unsure" about Sarkisian's promise. 12/3% said they "strongly agree," 18.4% said they "agree," 4.3% said they "disagree" and 3.1% said they "strongly disagree."
Uncertainty surrounding Sarkisian's promise is likely to carry through the year until he hits the field of Darrell K Royal Stadium this fall. He continues to grapple with a recruiting season unlike any other with a mix of complications brought by the ongoing coronavirus pandemic.
The final question on the survey touched on local policing matters: Do you believe Governor Abbott should be able to shift Austin policing to fall under state control?
A majority 68.1% said "no," while slightly more than a quarter of participants, 26.5% said "yes." A small portion, 5.4% of participants said they were "unsure."
Abbott has repeatedly vowed to shift a portion of Austin's local policing to state control after the city made moves to cut back on police funding in response to the Black Lives Matter movement.
Power Poll Members: Do you have a friend or colleague who should be on Power Poll? Please invite them to join!
About Power Poll: Power Poll asks questions of the most powerful, influential people in U.S. cities. It is not a scientific survey. But because the people responding to the surveys comprise the leadership structure of their cities, the results afford a fascinating glimpse into the thoughts, opinions, and beliefs of those in a position to make change. Power Poll is distinctly nonpartisan.
Corporate Sponsor
We thank the following organizations for their support of Power Poll. Learn more about becoming a sponsor here.