Legislative issues and Trump indictment
Power Poll finds support for transgender athlete bill, opposition to legislative effort to force Project Connect re-vote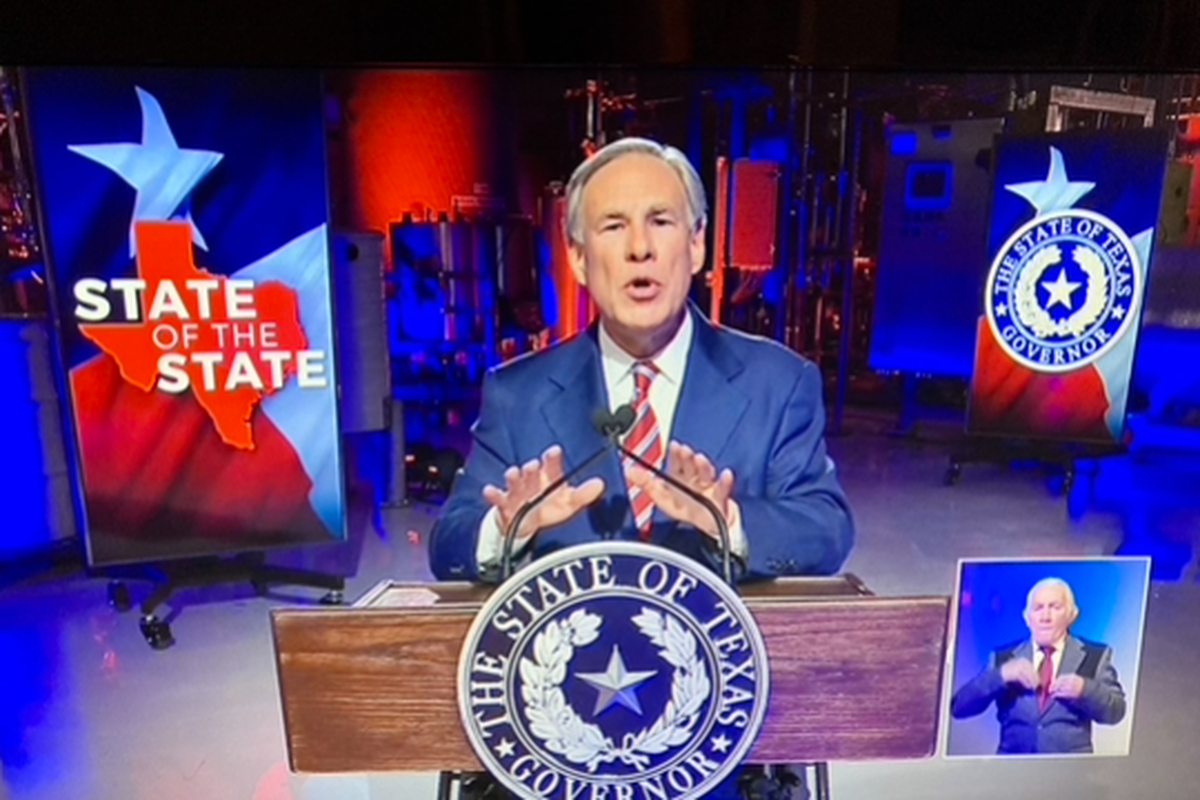 By a comfortable margin, a majority of respondents to Power Poll Austin, which seeks input from local political, governmental and business leaders, said they back a state Senate-approved measure that would require Texas college athletes to compete on teams that align with their gender assigned at birth.
Senate Bill 15 by Sen. Mayes Middleton, R-Galveston, is among several controversial measures being carefully watched this session as the Republican-controlled Legislature considers a variety of bills impacting the LGBTQ community. GOP Lt. Gov. Dan Patrick has designated SB15 as among his legislative priorities for the current session, which ends May 29.
April's Power Poll showed that 56% of respondents expressed support for the measure, approved 19-10 in the Senate in March and now pending in the Texas House, where a majority of members - enough to guarantee approval of the bill if it gets to the House floor - have signed on as co-sponsors.
In another legislative-related matter, the Power Poll found that 59% of respondents favor giving Austin voters a second chance at weighing in on the massive Project Connect transportation proposal that, coincidentally, won 59% support at the polls in November 2020. A measure pending at the Capitol, supported by lawmakers concerned about the increasing cost of the plan and the method of funding, would require another Austin vote on the project.
A rail component, a major portion of Project Connect, has been scaled down due to cost increases. Five potential plans have been offered, each of which would bring less than half of the original proposal as placed before voters in November 2020.
The voter approval created a nonprofit government corporation to issue bonds and collect taxes to fund what would be a potentially transformative project for transit in the fast-growing region.
House Bill 3899 by Rep. Ellen Troxclair, R-Lakeway, a former Austin City Council member, would require another public vote on the project. The bill has been approved in committee and is awaiting action in the full House. Troxclair has criticized what she calls Project Connect's "convoluted financing mechanism."
Austin City Council Member Leslie Pool, a Power Poll member, said in her response that it's important to keep in mind that Project Connect includes three major components: light rail, commuter rail and rapid buses.
"Only the light rail line has been scaled back, from two lines (orange and blue) to one, a prudent measure that acknowledges economic forces beyond our control," Pool said. "The light rail initial phase was scaled to meet the budget and will be completed on a longer time frame."
Pool also noted that the other two elements of Project Connect "are key to the responsiveness we're looking for with Austin's broader transit system."
Power Poll respondent Matt Glazer, co-founder and chief strategy officer for Blue Sky Partners, is unhappy that the Legislature, again, is getting involved in a local Austin issue.
"The fact that the state Legislature is playing partisan politics on an issue Austin voters overwhelmingly addressed is frustrating," he said, adding that any further Project Connect delays would be counterproductive.
"Traffic is back to pre-pandemic levels and Project Connect will address this now and for the long term," Glazer said. "With the costs of construction increasing, delays just mean we will get less for more. These political games harm the long-term solution for the region and increase the traffic problems in Central Texas for residents and industry with no solution in sight."
"This is just a partisan push from Ellen Troxclair who only has a few precincts in Travis County. She should focus on her constituents and stop playing politics in Austin," he said. "Our community has spoken at the ballot box, at planning meetings, at community town halls across the city, and now one legislator who does not represent this community is bringing Texas Public Policy Foundation/Trump-style politics to derail a needed transit solution for Austin. It is offensive. It is bad policy. It is not good for Austin or Texas."
April's Power Poll also found widespread dissatisfaction with Gov. Greg Abbott's announcement of an expedited effort to pardon Daniel Perry, who was convicted in April in the July 25, 2020 shooting death of Garrett Foster, who was participating in a Black Lives Matter protest in downtown Austin.
Foster was carrying an AK-47 rifle at the demonstration and Perry's defense team argued he acted in self-defense after Foster raised the barrel of his weapon at him. The jury rejected the self-defense argument and found Perry guilty of murder. Sentencing is pending.
In a statement issued a day after the verdict, Abbott said "Texas has one of the strongest 'Stand your ground' laws of self-defense that cannot be nullified by a jury or progressive district attorney. I will work as swiftly as Texas law allows regarding the pardon of (Army) Sgt. Perry."
Abbott cannot grant a pardon without a recommendation of the Board of Pardons and Paroles, whose members are appointed by the governor. The board has announced it will expedite its review prior to forwarding a recommendation to Abbott, who announced his support for a pardon without a comprehensive review of the evidence and testimony offered at the trial.
Only 16% of Power Poll respondents said Perry is entitled to a gubernatorial pardon at this point. Another 40% said he is not so entitled. The largest group, 44%, said Abbott acted prematurely and no pardon decision should be made prior to a comprehensive review of the case.
Power Poll found a stronger consensus about the recent criminal indictment in New York of former President Donald Trump. Two-thirds of respondents said the facts as now known justify the indictment. Only 33% said the state charges are politically motivated and not supported by the facts.
Power Poll Members: Do you have a friend or colleague who should be on Power Poll? Please invite them to join!
About Power Poll: Power Poll asks questions of the most powerful, influential people in U.S. cities. It is not a scientific survey. But because the people responding to the surveys comprise the leadership structure of their cities, the results afford a fascinating glimpse into the thoughts, opinions, and beliefs of those in a position to make change. Power Poll is distinctly nonpartisan.