Austin Poll members support Project Connect dislocating businesses to make way for Orange Line
Most members predict top Texas Republicans will sweep in November, even if Roe is overturned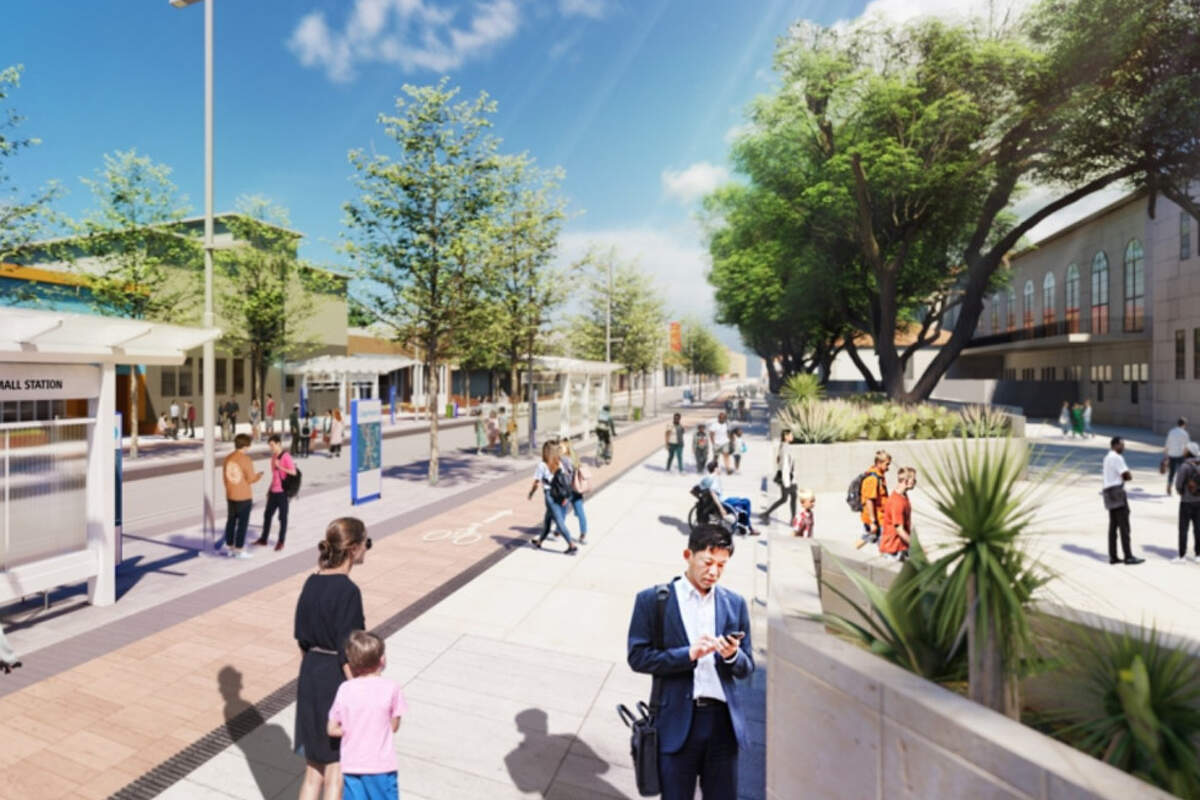 Half of Power Poll Austin members support Project Connect's plans to build a light rail line on Guadalupe Street from Stassney Lane to the North Lamar Transit Center despite consternation the project will displace about a dozen local businesses. The other half of the members either oppose the route, are torn or have no opinion.
In other findings, a majority of Power Poll Austin members predict Texas Republicans will emerge from this year's elections victorious despite political upheaval about the likely overturning of Roe v Wade.
In less consequential news, more people would prefer to cool off somewhere besides Barton Springs, Lake Austin, Devil's Cove or Hippie Hollow.
Here are the questions we asked in this month's Power Poll Austin:
CONTEXT
Project Connect, the city's plan for transit expansion, includes light rail lines, a downtown subway and an expanded bus system, which voters approved in the 2020 election.
While building the transportation infrastructure, Project Connect also has the potential to change the look and feel of communities. A case in point is a stretch of Guadalupe Street between 27th and 29th Streets. Development of the light rail Orange Line running from Stassney Lane to the North Lamar Transit Center will require the city to displace about a dozen businesses between 27th and 29th Streets.
The businesses include the 97-year-old Dirty Martin's hamburger restaurant, Flamingo's Vintage Pound, The Ballroom at Spiderhouse, Halal Bros, among others.
Austin has seen no shortage of the city change in recent years, from its skyline to the number of people who call the city home. When asked their opinions about this specific stretch of the Orange Line, exactly half of Austin's Power Poll members surveyed said they support the plan, noting businesses will be compensated fairly for their displacement. Another 18 percent said they oppose that section of the project that removes the small businesses, and the character they bring Austin, from the area. Another 22 percent said they're torn.
"This is the densest neighborhood in Austin and now we're pushing the traffic through it. Shame on us," Terry Cole, founder of Street Youth Ministry and a Power Poll member, said in this month's poll. Cole said he has attended meetings about the project on Guadalupe since early in the process and believes the route should be underground. "The neighborhood will fail and it will end up increasing sprawl. The future of Guadalupe needs to be a walking zone with buried traffic."
In other Power Poll survey topics, half of Power Poll members predict Republicans will maintain full control of the top elected positions in the Texas government, despite the expected ruling from the U.S. Supreme Court that could overturn Roe v Wade and hand abortion rights decisions to the states.
Texas had already convinced the courts to allow the state to ban abortion after six weeks, although Republicans who passed the crafty 2021 law made it uniquely enforceable by members of the public who could sue anyone involved in ending a pregnancy aside from the pregnant person.
When a leaked draft ruling from the U.S. Supreme Court surfaced earlier this month, it signaled that a majority of justices voted to overturn 49 years of legal precedent supporting the right to an abortion through Roe v Wade.
With the final ruling expected to come down from the U.S. Supreme Court in June, Democrats are hoping the elimination of federal abortion rights will fire up voters to turn out in the November mid-term election. The most high-profile race on the Texas ticket features Republican Gov. Greg Abbott challenged by Democratic challenger Beto O'Rourke, a former Congressman from El Paso who gained notoriety for his narrow loss against U.S. Sen. Ted Cruise in 2018.
We wanted to know whether the news that the U.S. Supreme Court is expected to remove federal abortion rights would meaningfully change how Power Poll members feel about the coming election.
For the most part, Austin's Power Poll members say they expect little political change. While 51% of Power Poll members predicted Republicans will retain their power after this election, 33% predict at least one or two Democrats might disrupt the power dynamic by winning seats. Both scenarios leave Texas firmly in Republican control.
Ellen Wood, the CEO of finance, HR and recruiting support services company VCFO, predicted Republicans will maintain control because they have made Texas into the economic engine it is today.
"Republicans will win statewide office because they have the most capable candidates in the race, individuals who have led Texas to be an economic powerhouse which many people participating in this poll have benefitted from. Perhaps that is why they have won for 'decades?'" Wood commented in the poll.
In this month's low-stakes question, an overwhelming majority of people said their favorite watering hole was not any of the iconic swimming spots oft-mentioned in Austin. The May Power Poll did not ask where such a refreshing place to cool off may be, which was in error. However, that may have been a good thing to keep those sacred spots a little less crowded a little longer.
Power Poll Members: Do you have a friend or colleague who should be on Power Poll? Please invite them to join!
About Power Poll: Power Poll asks questions of the most powerful, influential people in U.S. cities. It is not a scientific survey. But because the people responding to the surveys comprise the leadership structure of their cities, the results afford a fascinating glimpse into the thoughts, opinions, and beliefs of those in a position to make change. Power Poll is distinctly nonpartisan.