With COVID Rising, Nashvillians Favor Hands-on Intervention
Also This Prediction: It's Hagerty in the GOP Primary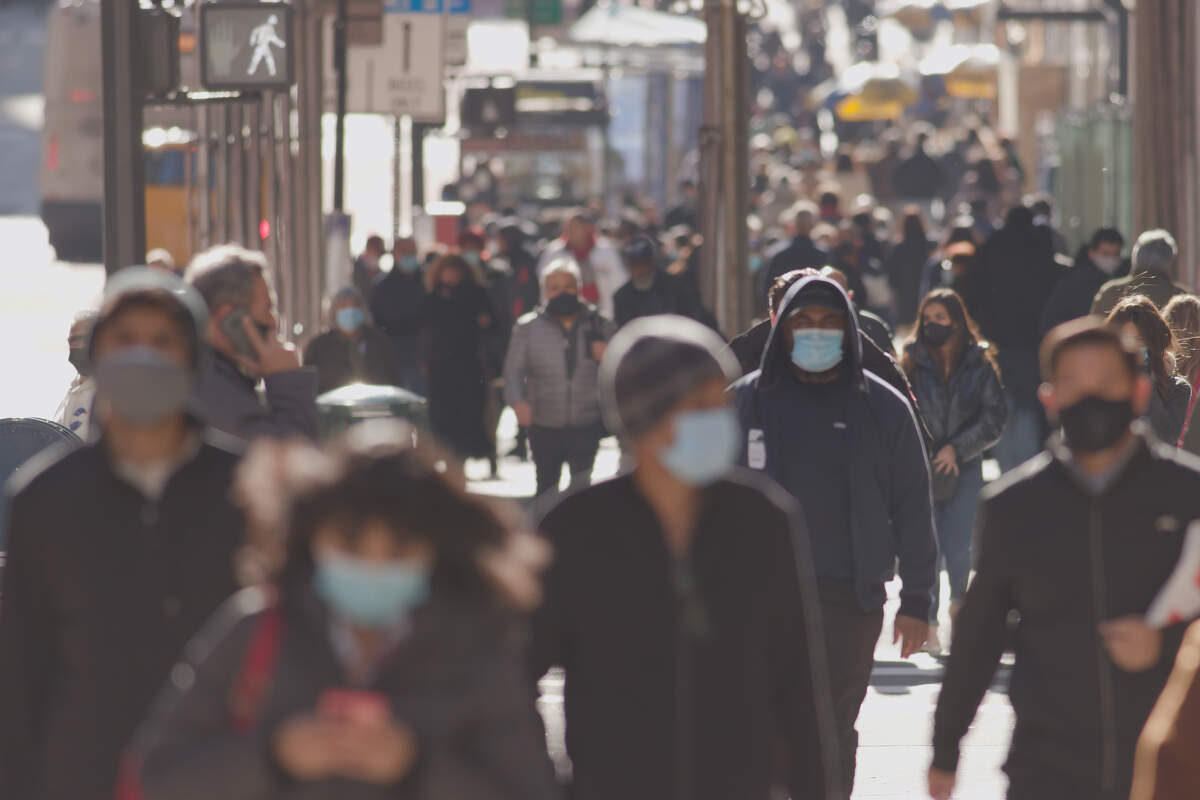 With COVID not leaving the party any time soon, Nashville Power Poll members are decidedly on the aggressive, interventionist, take-the-steps-necessary side of the equation. Nearly nine in 10 Nashville Power Poll members want the governor to mandate mask-wearing statewide. More than nine in 10 favor Mayor John Cooper's crackdown on people not wearing masks down on Lower Broadway. And as Metro Nashville Public Schools grapples with what will be the largest gathering of our citizens on a recurring basis — that being 86,000 young people returning daily to public schools — nearly seven in 10 are uncomfortable with that.

In other words, COVID is still having us for lunch, in an anxiety-inducing, front-of-mind way that has us all living in a complicated logistical, financial, and planning mess.
Presenting sponsor
BlueCross Leads Nation on Telehealth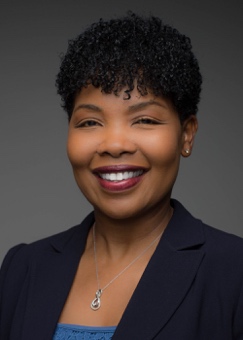 By Dr. Andrea Willis
Senior Vice President, Chief Medical Officer
BlueCross BlueShield of Tennessee
On June 17, I testified before the U.S. Senate Committee on Health, Education, Labor and Pension (HELP) to share what we're learning about telehealth during the COVID-19 pandemic.
Here are the four themes that I shared with senators:
1. BlueCross was the first major insurer to commit to covering in-network telehealth services on an ongoing basis throughout the crisis.
We did this because we wanted our members to retain access to the physicians they knew and trusted. Our members and providers wanted the choice to use virtual care and telehealth services was another way to collaborate with in-network providers to make quality care more convenient. We believe this was the right thing to do for our members and for the providers in Tennessee we rely on to care for those members.
2. From mid-March through June, BlueCross saw 55 times more telemedicine claims than during the same time period last year.
Prior to COVID-19, BlueCross had seen utilization rates for telemedicine consistently below 30% for members with that benefit. As we expanded and encouraged telemedicine, we saw utilization rates rise. In fact, we processed more than 800,000 telehealth claims from March 16 through June 30. The key was partnering with in-network providers. In general, those doctor-patient relationships transformed and thrived as they both turned to this method of interaction.
3. Telemedicine helps our members access care they may have foregone otherwise, and without the increased risk of infection.
Because the data is still accumulating, it's too early to definitively say that the expansion of telehealth has improved health outcomes, but this mode of interaction can effectively break down a barrier to access to care. Improving access to care in rural areas has been a priority in Tennessee, and as a result of this expansion, primary care doctors, behavioral health specialists and other providers are able to continue delivering necessary care while maintaining social distancing and reducing some inappropriate emergency room and urgent care use.
Telemedicine also allows access to care during work hours in lieu of taking an entire day off. It can allow for follow-up interactions with high-risk patients who may be negatively impacted by sitting in a waiting room.
4. We will keep working with our network providers to make sure our members' experiences and outcomes are favorable.
With the rapid and widespread adoption of this new method of care delivery, we recognize we may identify and make changes to address issues we couldn't during the crisis that began in March. We carefully monitor data to ensure that our network providers are rendering the services and that the level of care is appropriate to the practitioner delivering the services. We are closely monitoring prescriptions that are generated from telemedicine. And most importantly, we listen to both the compliments and complaints coming from the consumers.
The actions BlueCross has taken regarding telehealth are aligned with our role as a member advocate committed to providing access to affordable, evidence-based care.
For ongoing updates about the BlueCross response to COVID-19, visit BCBSTupdates.com

BONUS QUESTION: We asked Power Poll members about the upcoming (and increasingly nasty) GOP Primary where the two leading candidates are Vanderbilt doctor Manny Sethi and accomplished businessman and public servant Bill Hagerty. Power Poll members predict a solid Hagerty win.

Here are the specific questions and responses to the latest Power Poll:

How comfortable would you be sending children back to school in the fall?
Very comfortable: 9.24%
Somewhat comfortable: 23.10%
Somewhat uncomfortable: 27.45%
Very uncomfortable: 40.22%

COVID-19 cases are rising rapidly in Tennessee. Should Gov. Bill Lee mandate the wearing of masks statewide?
Yes: 88.86%
No: 8.97%
Don't know: 2.17%

The city began issuing warnings or citations to people not wearing masks in the Lower Broadway area last week. Do you agree with that stepped-up action?
Yes: 92.93%
No: 5.43%
Don't know: 1.63%

We have a primary Aug. 6 to begin naming a successor to outgoing Sen. Lamar Alexander. Republicans are heavily favored in the general, but their primary is growing competitive. Who wins it?
Bill Hagerty: 58.15%
Manny Sethi: 21.20%
Don't know: 20.65%

A total of 864 Nashvillians were surveyed, with 368 responding, for a response rate of 42.59%. Disclaimer: The Power Poll is not a scientific poll. It is, however, an important pipeline into the thoughts, insights, beliefs and opinions of Nashvillians of all political stripes. Our members are the people who make things happen.

CONTEXT

In the recent COVID wave across the South and West, Nashville has not been spared. Youthful optimism and delusional behavior, which are often the same thing, were on full display a few weeks ago as thousands of beer-pounding Americans winged it into BNA with Lower Broad and a summer buzz on their minds. It went badly.

Nashville cases shot up. Mayor Cooper cracked down. When our visiting friends were not of a mind to wear masks, as Cooper has ordered residents to do in public, he dispatched a team of mask-enforcers to ratchet up enforcement. By an extraordinarily wide margin, Power Poll members have his back.

As for schools, Power Poll members express mild, to mostly severe, discomfort with sending children back to school. That's understandable. To look at what our public schools have to undertake amidst COVID makes invading Normandy look simple.

On Aug. 4 — about a week and a half from now — 86,000 students will start attending school virtually. Doing so will require a tech launch of immense magnitude (provision of laptops to students who don't have them, access to hotspots, log-ins to a platform that can handle load and system and curriculum features, and who knows what else). After Labor Day, schools may re-open to physical attendance, depending on the curve of the virus. Director of Metro Nashville Public Schools Dr. Adrienne Battle will make the call on that day-after-Labor Day physical re-opening two weeks prior.

If schools DO physically re-open, students will have the option of continuing to attend virtually rather than attend physically. Those choosing to attend in person must wear masks. 1.5 million masks are being delivered to MNPS this month, including 20,000 re-usable masks for staff. 6,000 gallons of hand sanitizer have been procured. Limitations are obvious and understandable. Social distancing is an impossibility. How do you tear down walls in 132 schools between now and Labor Day?

The complexity is of another level and the management task is enormous. If you see Battle, do not hug her, but send cookies. Should you think your own job is fraught right now, read the schools' re-opening plan.

Finally, some discussion about the Power Poll question as to whether Gov. Bill Lee should require mask-wearing statewide. Here, we wander into the partisan and ideological divide, with pro-liberty, pro-individual rights, pro-let-me-do-what-I-want citizens squaring off against those who argue public health requirements and the safety of the whole require actions such as mask-wearing. Lee, a Republican, is siding with the former group on mask mandates. In the city of Nashville, where there are a lot of Democrats, and more cases compared to rural areas, people overwhelmingly favor masks statewide. You see this division playing out across the country. We are not alone.

As to our bonus question: Power Poll members predict Hagerty will beat Sethi in the Republican Primary. Really, not much of a surprise.
Power Poll Members: Do you have a friend or colleague who should be on Power Poll? Please invite them to join!
About Power Poll: Power Poll asks questions of the most powerful, influential people in U.S. cities. It is not a scientific survey. But because the people responding to the surveys comprise the leadership structure of their cities, the results afford a fascinating glimpse into the thoughts, opinions, and beliefs of those in a position to make change. Power Poll is distinctly nonpartisan.
Corporate Sponsors
We thank the following organizations for their support of Power Poll. Learn more about becoming a sponsor here.