Wiltshire Up, Cooper Down in Early Mayor's Race Snapshot
Power Poll survey a glimpse well ahead of August 2023 mayor's race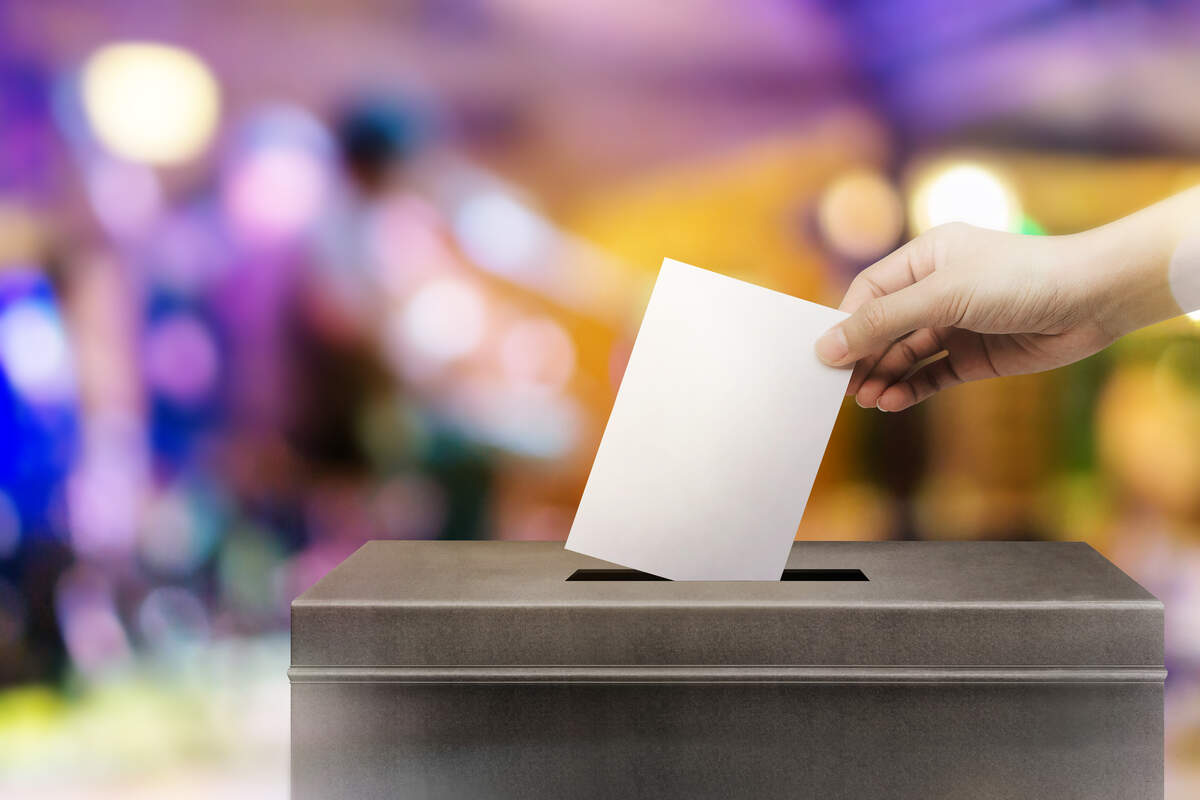 Power Poll members resoundingly think mayoral candidate Matt Wiltshire will emerge as the strongest challenger to incumbent John Cooper if the mayor decides, as expected, to seek re-election, according to the latest survey.
Meanwhile, Cooper isn't receiving much love from Nashville influencers at this early, pre-campaign stage of the game. In fact, he received somewhat of a drubbing in a show-of-support question. Approximately one-half of Power Poll respondents say they either will not support a Cooper re-election effort or are leaning against supporting him. (The mayor's office was unperturbed by the results, with a spokesman saying that, "It's worth remembering the same survey preferred Cooper's opponent by 10 points just a few weeks before he won the 2019 election by 40. We expect the trend to continue.")
The survey, coming at a time when concern about the overall direction of the city is being questioned on a number of fronts, showed most Power Poll members think things are on the "right track" here (48%) as opposed to the "wrong track" (28%). The caveat is the substantial percentage who aren't sure (24%), which combined with the wrong-trackers shows that a majority are not feeling positive about the civic path we are on.
Finally, in our unimportant-but-nonetheless-interesting question of the month, only about 10% of members said they've given up on Twitter since its purchase by Elon Musk, while 40% said they are still giving it a go. The remainder, just under half, effectively declared themselves as pre-Elon non-users.
Here are our specific questions and answers to the most recent survey:
CONTEXT #1
We elect a new mayor in August, a little over eight months from now. While the incumbent Cooper would normally be the hands-on favorite, several dynamics are at play that have encouraged three candidates to announce campaigns to unseat him. They are Councilwoman At-Large Sharon Hurt, District Councilman Freddie O'Connell, and Matt Wiltshire, former chief strategy officer at the public housing authority.
For the record, Cooper has not said whether he is running again and is on the record that he thinks campaigns last far too long. In his last campaign for mayor, he announced only six months before the election.
Several numbers in the Power Poll survey jumped off the page and deserve discussion. For my money, here they are:
• Right Track/Wrong Track: This is the traditional pollster's favorite question. Generally speaking, when voters say we are on the wrong track, that is bad news for an incumbent like Cooper. And if voters say we're on the right track, then it's tough for challengers.
In this case, the leadership and influencers of the city, as embodied by Power Poll, are saying we are on the right track (48%) more than we are on the wrong track (28%). However, a robust 24% is "not sure." That's sizable.
You can look at this response in two ways: Cooper is facing difficult sledding because fewer than half the respondents say we're on the "right track." On the other hand, more Power Pollers say we are on the right track than on the wrong track, and that is good news for him.
Verdict: The numbers are still not good for Cooper, particularly given that Power Poll members are a can-do bunch who more often than not are "right track" kinds of people. But it's probably not catastrophic either.
• Level of Support for Cooper: Conventional wisdom might hold that Power Poll members would be more supportive of an incumbent mayor than opposed. They may do business with the city's mayor. They may work with him on various civic causes. They may run into him at lunch. That being the case, consider this: About 28% of Power Poll members are a hard "no" when asked if they are supporting Cooper; 16% are a hard "yes." In other words, slightly under twice as many are a hard "no" than hard "yes."
• More on Cooper Support: "Leaning yes" and hard "yes" total 33%. Leaning "no" and hard "no" total 47%. By a wide margin, it appears more Power Poll members are poised not to support him. Those are tough numbers to look at if you're the mayor.
• When I was a political reporter at the Nashville Banner a lifetime ago, my colleagues and I would affix two adjectives to politicians who were not doing well, and these words almost became part of their names. The adjectives were "embattled" or "beleaguered." As in "The embattled mayor of the city, John Cooper...." Back in the day, Cooper might have gotten the adjective treatment.
• When we asked Power Poll members who they thought would emerge as the most formidable challenger to Cooper, I would have predicted beforehand that Wiltshire would have done well with the civic-minded, business-friendly, downtown-ish nature of many members. However, he exceeded expectations. He was declared Cooper's most formidable current challenger by at least four times the number of Power Pollers who named either O'Connell or Hurt. That doesn't mean O'Connell and Hurt are toast by any stretch. But one should credit Wiltshire for a really strong early showing with the Power Poll crowd. They are the political offensive line that can make, finance, and organize a campaign.
CONTEXT #2
It is way early in this election. The campaign is just beginning. This survey is just a snapshot of a point in time about where a pending race stands. Cooper could announce his re-election and the Titans deal could pass and he could rise. As well, we may all come to realize he has had more thrown at him than any public servant in recent memory. He faced a pandemic, which made a challenging fiscal situation much, much worse. He survived the after-effects of a devastating tornado. He was in charge when a bomb turned Second Avenue into a war zone in the heart of the entertainment district. Any one of those catastrophic events could well have derailed both him and the city. But he pulled through.
It's clear from this survey that he has detractors. Most people are not of a mind to award him any style points. Many laud his intelligence and his accomplishments, but they wish for a more friendly and embracing officeholder. Some consider him just plain difficult.
Politics being the volatile force that it is, Wiltshire could see his impressive early showing among Power Poll members fizzle. As the relative centrist in the race, he could be the candidate who is seen as a dealmaker at a time when we feel we've had enough deals. Hurt—African-American and female—could meanwhile find success by delivering an attractive populist/progressive message amid cries of economic hardship among the locals not catered to by the city's entertainment-tourism-real estate complex. She certainly brings cred to long suffering inner-city neighborhoods and the untrendy working class. As for O'Connell, his technocratic mastery of the apparatus of Metro, and his dispassionate command of facts and figures, could be just what the voters are seeking.
Truth is, we don't know yet.
Cooper is no pushover, and as the incumbent he will have a clear and visible path. Three highly credible candidates have thought it through and also see a path. The three current challengers see blood in the water, and they're in it to win.
It's a very impressive field, with perhaps more to come. Game on. It could be brutal.
Power Poll Members: Do you have a friend or colleague who should be on Power Poll? Please invite them to join!
About Power Poll: Power Poll asks questions of the most powerful, influential people in U.S. cities. It is not a scientific survey. But because the people responding to the surveys comprise the leadership structure of their cities, the results afford a fascinating glimpse into the thoughts, opinions, and beliefs of those in a position to make change. Power Poll is distinctly nonpartisan.
Corporate Sponsors
We thank the following organizations for their support of Power Poll. Learn more about becoming a sponsor here.