February 24, 2023 10:00am
Wiltshire Strong In Mayor's Race
Plus: An inside look at the city-state tension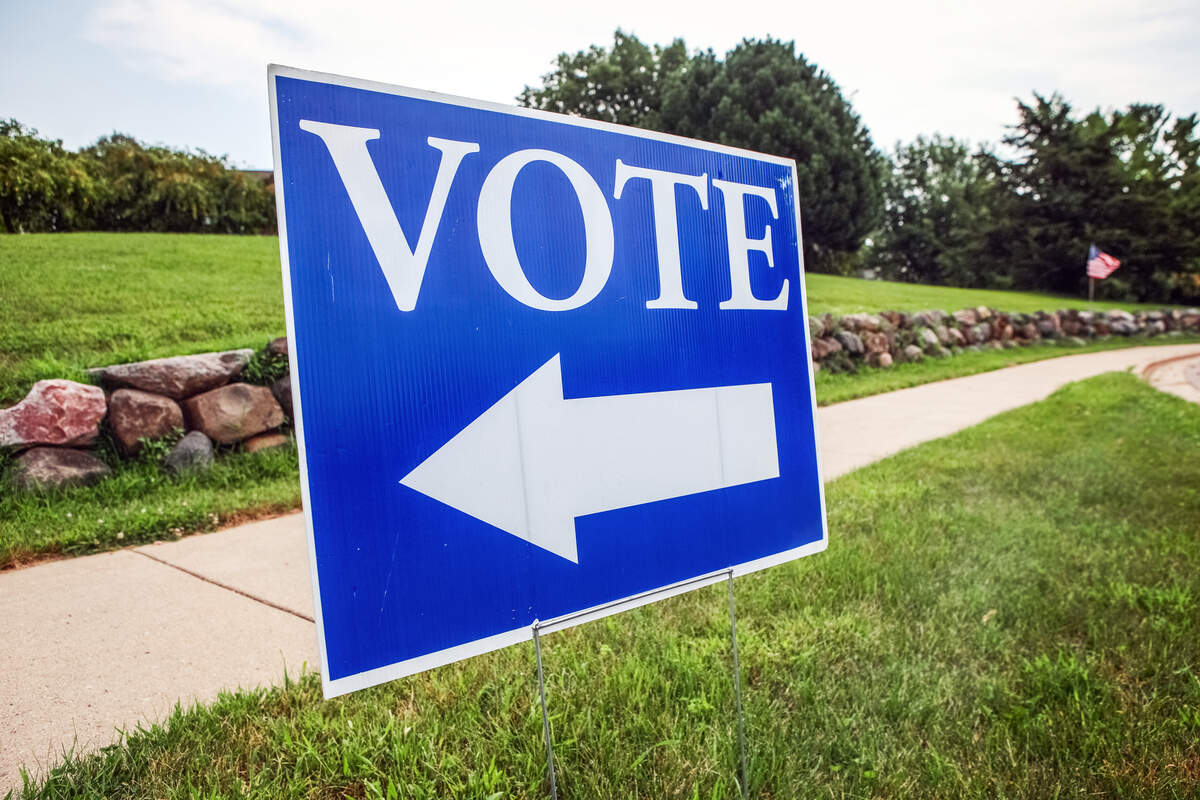 By a wide margin, Power Poll Nashville members see former economic development executive Matt Wiltshire as having the best chance of being the next mayor of Nashville. State Sen. Jeff Yarbro is seen as having the second-best shot, an impressive showing considering that Yarbro only got in the race last week. Together, Wiltshire and Yarbro garnered just under three-quarters of member picks to win, giving the impression of a two-candidate race in the expectations game.
The remainder of the candidates listed were clumped together much lower than either Wiltshire or Yarbro. Nearly one in five Power Pollers were undecided, or wanted someone else to run. The race, to be held in August, was dramatically reshuffled with incumbent John Cooper's recent decision not to seek reelection.
Meanwhile, other poll questions revolved around the conflict between Metro Nashville and Republican state legislators.
Mayor Cooper and our top convention and tourism official Butch Spyridon sent a jointly signed letter to the Republican and Democratic national committees last week saying that Nashville is interested in bidding to host either party's national convention in 2028. That bid was widely interpreted as a gesture of good will delivered to state Republican leaders in an effort to defuse tensions that arose after Metro Council blocked the 2024 Republican convention from coming here. An overwhelming number of Power Poll members supported the letter-sending strategy. Fewer than 20% opposed it.
Finally, it is widely known that the already poor relations between our largely Democratic city and the overwhelmingly Republican state legislature got much worse with Metro Council's decision to pull the plug last August on the 2024 Republican national convention. A majority of Power Poll members think the Council's vote was ill-advised. But a robust number—just over 40%—think it was not.
Here are the specific questions and answers in this month's Power Poll:
CONTEXT QUESTION I
In the wake of Mayor Cooper's decision not to seek reelection, many have either gotten in the race or decided to take another look at it. In the past few days, rumors have swirled that state Sen. Heidi Campbell might run. The formidable attorney Charles Robert Bone, who ran in 2015, was also mulling a campaign.
In this Power Poll survey, however, to Wiltshire goes the glory. That's what you get when you plan your campaign for years. He has delivered on the fundraising side with eye-popping hauls and snagged important endorsements from influential players. He is atop the pack.
It is a crowded field and may grow still. That sometimes poses problems. I'm just poking holes here, but when Wiltshire's friend Yarbro jumped in the race last week, and local businessman Jim Gingrich tossed in his hat the week before, we were confronted with a pack of seemingly indistinguishable white guys often saying the same thing. The fact is their polls all show the same takes on the issues, so they offer quite similar agendas. A potential problem they face is that the average voter, confronted with a lineup of O'Connell, Wiltshire, Gingrich, and Yarbro, might not see any big differences among these men at all.
Businessperson and former Tennessee Economic and Community Development strategist Alice Rolli, who has Republican history, and former school board member Fran Bush, round out the race on the right. Others on the right side of the dial could get in and there's certainly a path for a conservative to reach a runoff (if the legislature allows one). Carol Swain? Will she run again?
At least two Black women are in—Bush and Councilwoman Sharon Hurt. But there could be more, like Metro Property Assessor Vivian Wilhoite and the abovementioned Swain. Possibly Odessa Kelly.
No Black men are running. None are expected.
So, in conclusion, it's all Wiltshire as far as the expectations game goes. And one has to credit Yarbro for doing quite well on short notice.
CONTEXT II
Vice Mayor Jim Shulman holds the gavel at Council meetings. He silences the long-winded. It's not a glamor job.
In a previous life, Shulman worked for 30 years up at Capitol Hill. As the anti-Nashville bills began dropping recently, Shulman started thinking. "I know McNally and Watson and I had met Sexton. I did not know Lamberth," he says, referring to Lt. Gov. Randy McNally, House Speaker Cameron Sexton, and the two lawmakers (Senate Finance Chairman Bo Watson and House Majority Leader William Lamberth) who have been behind some of the punishing Nashville legislation. "I just called Cooper's office and said, 'I'm going up there. I need to try to figure out what's going on and some different ways to deal with this.' "
And so he went. To chat up the big four Republicans. "I met with them all," he says.
You go, Jim.
Along the way, he started seeing the footprints of Convention and Visitors Corp. CEO Butch Spyridon, who was engaged in similar olive-branch diplomacy. Says Spyridon, "I had had several conversations with Sexton because I had been trying to calm the waters." Shulman had already met individually with McNally, Watson, and Lamberth by the time he linked up with Spyridon. Last Tuesday, on their first trip to the Hill together, they met with Sexton.
When it comes to the issue of Nashville hosting a political convention, Spyridon has been closer to it than anyone. "This all started when the RNC was looking like it might pull out of Charlotte for 2020. The governor's office called and was like, "'Why don't we get this?'"
"My recommendation then and always has been that it really isn't worth it for cities like ours because we have more than ample national and international media coverage... My professional opinion has been the benefit doesn't outweigh the cost. But I also know if someone wants it, then I need to look at it. So, [the RNC] made a site visit and it was too hard to do in the short window we were given." Thus, 2020 did not take place.
The conversation then moved to submitting bids for 2024. Letters to both parties' committees were submitted. The RNC bid got traction. What happened then, though, was what ultimately stoked Republican anger in the legislature. Mayor Cooper expressed concerns about hosting a GOP convention. And he then deferred to Council to make a decision. Council overwhelmingly voted no. Interestingly, Spyridon says that if Council hadn't blocked the 2024 convention, it was a "foregone conclusion" that the GOP convention would have come here.
Towards the end of last year, 2028 then came up in discussion with state officials. Spyridon's opinion was that "if 2028 gets the state to leave us alone, we should look at it. A four-day convention is a small price to pay for not being under attack." He could see retribution coming from legislators, and he wanted the city to avoid that. "I never thought they were bluffing," he says.
For whatever reason, Spyridon says he never got a green light to proceed regarding 2028. And so no one in Metro responded to the state's ask that the city try to host a 2028 GOP convention. That didn't help relations. And it ultimately led to a torrent of legislation when state lawmakers gathered in session this year.
Shulman says that in the meeting he and Spyridon held with Sexton last week that he stressed the need to find a way to coexist. The meeting apparently went well, according to the Nashville duo. The day after meeting with Sexton, Spyridon and Cooper jointly signed letters to the RNC and the DNC asking to submit bids for both parties' 2028 conventions. The hope was that such a letter would help defuse the conflict.
Spyridon, who went out of his way to say Shulman deserves serious props for getting the dialogue going, says that "in my conversations on the Hill, I feel like we understood there was a willingness on both sides to compromise and get something done. If we have to eat some crow, that's OK. I find when you have an open and honest conversation, you get the same back. The state could win this battle; but if they threaten this cash cow of a city that will not be good either."
A backstory to consider in this long and winding narrative is this: Sexton is almost certainly running for governor in a few years. He really wants the support of Nashvillians. To that extent, he's probably willing to compromise a little.
My guess is Nashville is still going to get dinged in some way by the state. But it won't be as bad as it could have been.
CONTEXT III
In our last multiple-choice question, we asked whether we thought Metro Council had overstepped when it voted against the Republican convention. It did, judging by the votes.
One wonders: What was Council thinking?
Our 40 Metro Councilmembers were acting in the heat of the moment. They were legitimately concerned about security in the aftermath of Jan. 6. They didn't think a convention was what we needed. They didn't think it would do much for us financially or in terms of needed visibility.
But they were also thinking small. While it was certainly within their power to nix the GOP convention, it was an awful idea to restrict political speech and assembly. It looked petty, mean, even vicious. In a world where we need more give and take by people of differing ideologies, our Metro Council did the opposite. It did not send the Republicans an invitation to come party. It did the total opposite.
It was bound to boomerang, and it did. Thankfully, some folks are fixing it.
Let's hope lessons were learned.
Power Poll Members: Do you have a friend or colleague who should be on Power Poll? Please invite them to join!
About Power Poll: Power Poll asks questions of the most powerful, influential people in U.S. cities. It is not a scientific survey. But because the people responding to the surveys comprise the leadership structure of their cities, the results afford a fascinating glimpse into the thoughts, opinions, and beliefs of those in a position to make change. Power Poll is distinctly nonpartisan.
Corporate Sponsors
We thank the following organizations for their support of Power Poll. Learn more about becoming a sponsor here.