November 20, 2020 10:00am
Tennessee Power Poll: Biden Will Assume Office
Also: We want more mail-in voting; and social media is not good for democracy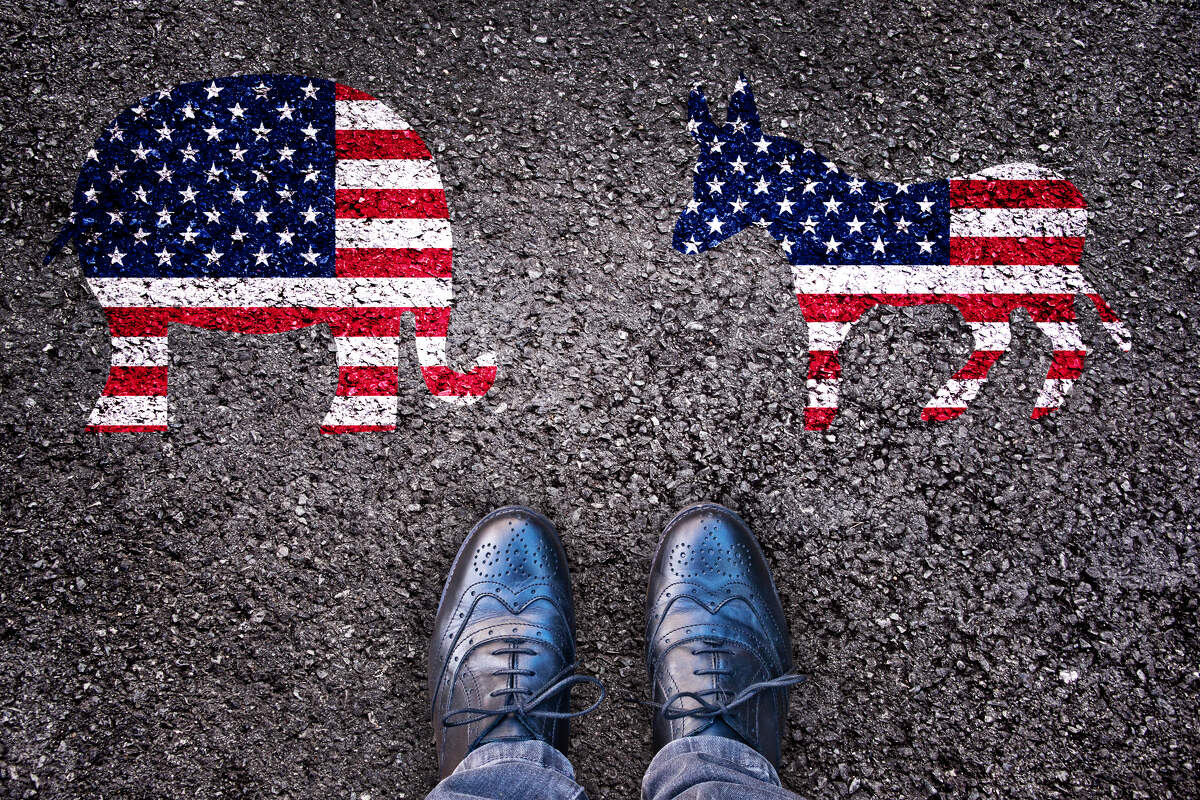 President-elect Joe Biden, Tennessee Power Poll members believe, will assume the most powerful office in the world right on time.
Another way of looking at that is to say, Donald Trump will not be our next president.
That must come as a relief to the vast majority of Power Poll members—nearly 80%—who said they considered this election the most anxiety-producing presidential race of their lifetimes.
Meanwhile, more news nuggets in this month's survey:
Most respondents think Trump is whom we should blame for the high levels of "partisan rancor" infecting the nation. Not far behind in the blame game are "social media platforms and fringe media."
Finally, if you think we need to open up mail-in voting in Tennessee so that all registered voters can vote by mail, you're not alone. Nearly three in four Power Poll members want that to happen.
Here are the specific questions and answers to the most recent Tennessee statewide Power Poll. Use the city dropdown to select one of our markets or all of their combined results.
DISCLAIMER ALERT: Power Poll is not a scientific survey. But even the scientific surveys seem to be a little off these days. Power Poll is in the business of asking relevant local and statewide questions of prominent, powerful, influential people. It then publishes the results, to the endless fascination of both Power Poll members and news consumers in general.
Statewide, a total of 3,617 surveys were sent to Power Poll members in Nashville, Knoxville, Memphis, Chattanooga, and members in the state's less populated counties. 789 people responded, for a response rate of 21.81%.
In Nashville, 393 individuals responded to the survey, out of 960 surveyed, for a response rate of 40.94%.
CONTEXT
This presidential election is such an outlier in American history. The apparently defeated candidate has not conceded. A pandemic was, and is, raging. The election was conducted significantly by mail, which tested the resilience and strength of the voting process. (Apparently, it works.) Turnout was higher than it has ever been. When you throw in the fact that the incumbent was at the same time one of the most adored and loathed political figures in American history, you've got an election for the ages.
Anxiety? Damn right. At times, the system appeared to teeter and wobble and blow smoke from the engine, but democracy has held intact. I feel your anxiety. This is not something we wish to repeat.
Overwhemingly, Power Poll members feel a transition of power will take place and Joseph Robinette Biden, Jr. will recite the oath of office. It is comforting to know that Power Poll members, who comprise the leadership structure of at least one state out of 50, are confident that Trump will leave because the other guy got more votes and all will go as it has since John Adams gave way to Thomas Jefferson.
Meanwhile, as to the mechanics of this election, it is clear that Power Poll members appreciate mail-in voting and advocate its use. In Tennessee, members are saying they want it to be expanded, made fully operational and widespread. It's not even close: over two-thirds want all registered voters to be able to vote absentee or with mail-in ballots.
Finally, as we discuss the causes of our partisan rancor, the division, enmity, inability to arrive at consensus or common understandings about the reality of the world we live in….
One word: Trump. Most people feel Trump is to blame. We all know he states and repeats a narrative, often untrue, until many of us come to agree with it. That we agree with it is the problem. Some agree with his reality because they don't want to earn his wrath by disagreeing with him. Others, however, just come around to believing in him. Deeply. Totally. Fanatically.
Which is why I'm so heartened to hear that there's fairly solid consensus that aside from Trump, we should be blaming media—specifically, the social network platforms and fake websites and fringe media that have convinced a good portion of America of a reality that doesn't exist. I'm talking about how the Mafia threw Pennsylvania for Biden, and how Democrats are abducting children and running a Satanic pedophile ring, and how George Soros paid for the creation of COVID in a lab he happens to own in Wuhan so that it would spread to the U.S. and disrupt the presidential race and result in the election of a Democrat.
Good and decent people, many sober, have come to believe in such fictions. Deeply troubling is the fact that these platforms, which serve as launching pads for anyone to say anything at any time with little or no incentive to tell the truth, have also destroyed the side of media that was at one point in time reasonably committed to telling the truth—that being the newspaper industry. Not only did Mark Zuckerberg take America's mind and warp it; he also stole the ads that supported the truthtellers who were trying to keep everything straight.
I do not know, if you're in Mark Zuckerberg's shoes, how you keep fact straight from fiction. And given the wide lane granted to the Facebooks of the world by the First Amendment, I see only one solution to the social media train wreck—that we all turn them off.
Power Poll Members: Do you have a friend or colleague who should be on Power Poll? Please invite them to join!
About Power Poll: Power Poll asks questions of the most powerful, influential people in U.S. cities. It is not a scientific survey. But because the people responding to the surveys comprise the leadership structure of their cities, the results afford a fascinating glimpse into the thoughts, opinions, and beliefs of those in a position to make change. Power Poll is distinctly nonpartisan.
Corporate Sponsors
We thank the following organizations for their support of Power Poll. Learn more about becoming a sponsor here.