Power Poll to Biden: Don't Run, Joe
Meanwhile, to Trump: The nomination is going to someone else.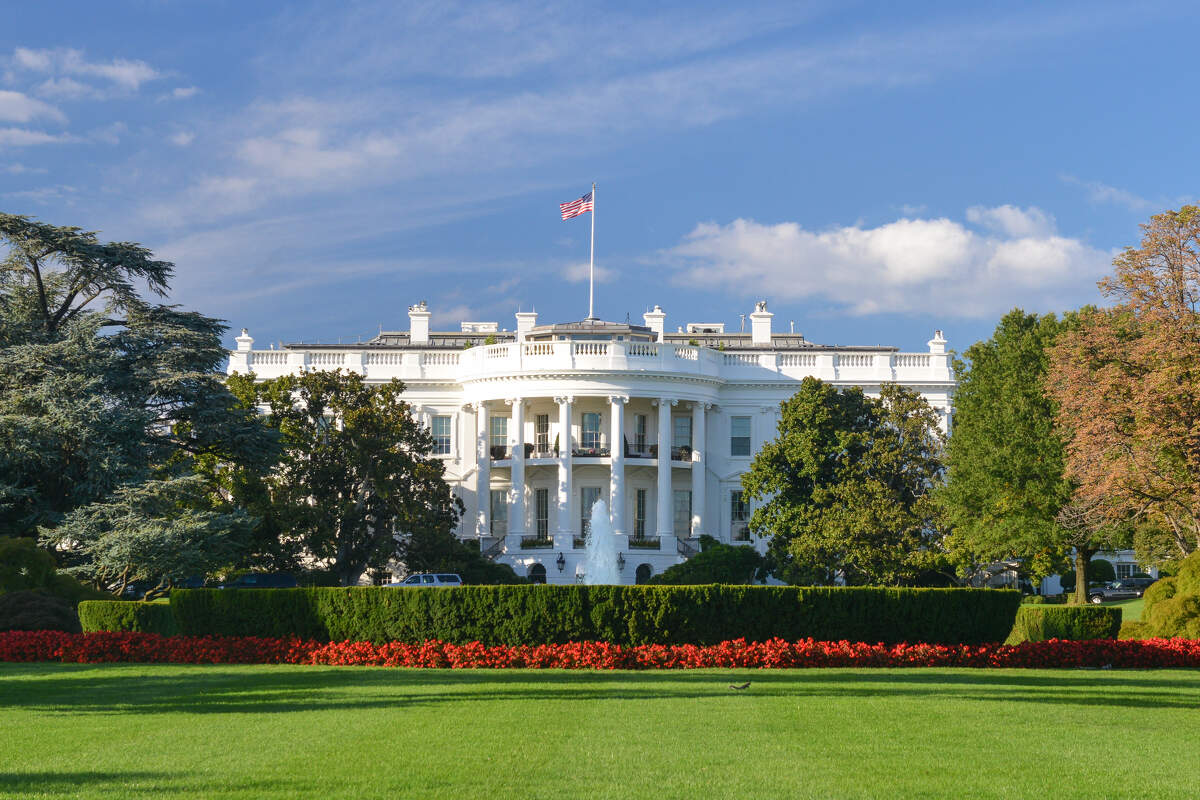 With varying degrees of conviction, over half of Power Poll Nashville members do NOT believe that Donald Trump will be the Republican presidential nominee for president in 2024.
Also, over half of Power Poll members believe that President Joe Biden should NOT seek reelection.
As to who benefits most from the FBI seizure of records from Mar-a-Lago—Republicans? Democrats?—respondents were split evenly, with roughly one-fourth selecting each of the following: "Republicans," "Democrats," "Neither party," and "Not sure."
The questions and answers are more fully explored below.
(As to the "Unimportant, Completely Non-Political Question of the Month" that asked about our favorite restaurants/bars that have closed, we will cut in to that at the end of this piece.)
Presenting sponsor
We're taking action to lower costs for members
By Robin Young
SVP, Commercial Operations & Chief Marketing Officer
BlueCross BlueShield of Tennessee
How can we improve the health of our members and respond to customers voicing their need for us to lower costs?
Our record-high $16.76 billion in claims costs in 2021 brings renewed urgency to the need for affordability.
Here's a look at how we spent the premium dollars you and our members paid in 2021.
Our customers have always asked us to help manage their costs, but their expectations are more urgent than ever. One powerful tool to deliver cost savings is our provider networks.
How provider networks work for you
We've always balanced choice — broad networks — and costs, knowing that both are important to health care consumers. But many customers are telling us they favor lower costs.
Provider networks remain our most powerful tool to deliver savings. In exchange for discounted rates, these networks bring more patients to participating providers. These networks also help us make sure providers are meeting safety and quality standards.
We've been reviewing our provider networks and looking at more focused choices to deliver low-cost, high-quality care. We're also taking steps to negotiate new contracts with some providers who are being paid higher-than-average rates.
When this happens, we're working on behalf of our members who, again, are telling us cost savings are a top priority for them.
More care options for members
Even as we talk about developing more focused networks, we've also taken steps to expand access to convenient, high-value care. One example is the eight BlueCross Medical Centers, created in partnership with Sanitas, in Middle and West Tennessee, which were opened specifically for our members. We've also expanded our coverage of and support for telehealth.
As a not-for-profit health plan, our top priority is improving the health of our members, and we're responsible stewards of their finances. And since managing costs for everyone is part of our goal, we'll keep working to negotiate the best possible rates with hospitals and providers.
We're carefully evaluating every opportunity on the table to make sure we're meeting the expectations of our members and customers.
CONTEXT
For my money, two things stood out in this survey.
First was the level of opposition to Biden running again. It was large. 42% "strongly" felt he should not run again, while another 22% "somewhat" felt that way. Given that Power Poll here, in Nashville, probably skews center-left, the results—if they reflect national trends as I suspect they do— are a serious "holy-cow" moment that he and his team are no doubt paying attention to. (Note to Jim Free: Forward this story to your White House friends, how about it?)
Biden is 79 years old. No American president has ever been that old. At the end of a second term, he would be 86. He appears to shuffle a bit when he walks. He destroys the English language, but then again, he always has, in part due to an unavoidable stutter, and in part because he lets himself Be Joe.
He has passed significant legislation recently. And he is still Not Trump. But his age is a big elephant in the room.
The other thing that leapt out at me in this survey was the number who do not believe Trump will win the Republican nomination. Having bulldozed Liz Cheney, successfully backed the candidacies of a number of other congressional candidates, and maintained command and control of his party, Trump (no spring chicken himself) would seem on a glide path to victory. But there is one nagging problem: wherever he turns, he's got a prosecutor or investigator or judge breathing down his neck.
So Power Pollers could very well be saying that while Trump has a virtual army of supporters—literally, an army—at his disposal, he may find himself running his campaign (at least in the dreams of Democrats) from inside a white-collar prison somewhere. That would make it damn hard to win the nomination.
Finally, Power Pollers were all over the map in saying which side benefits politically from the Mar-a-Lago document-search fallout. Some think Republicans get the boost. They have been offered up a delicious talking point—"See, the Democratic Deep State is out to get us." Democrats have been provided ammunition as well—"See, Trump is a criminal." Importantly, half of respondents think neither side benefits more or they say they not know which does.
One thing is certain—for political junkies, the next few months are going to be like front row seats in Cannes.
CHENEY
I'm diverging from my Power Poll questions here, but if anyone heard Liz Cheney's concession speech Tuesday night, one thing seemed to escape the attention of most of the talking heads. So maybe I'm off my rocker here.
That was the overwhelming focus on the American Civil War, and war in general.
She began her speech by paying tribute to the member of a Gold Star family whom she had recently met. She talked about Lincoln, and his electoral losses prior to winning the presidency. She talked about Grant, who, after suffering enormous casualties in the Battle of the Wilderness, kept his head down and charged towards Richmond.
My point is this: here's this member of one of America's most hawkish neoconservative families. And she is aware that many Trumpers are threatening violence and posting on social media about another Civil War in our country. Rather than deflect such discussion, Cheney made it central to her speech. She was saying, "American values are worth dying for, and so is vanquishing those who would destroy those values."
She was saying: If the other side can talk Civil War, so can I.
Coming from a Cheney, the ears of every military man across the country had to perk up. I am not saying that she was encouraging people to pick up arms to slay the Trump Army. But she was certainly comfortable in saying that we have gone to war before. She was not speaking in code. She was saying it could happen again and she's in the fight.
Former Vice President Dick Cheney has every hawk in America on speed dial. And his daughter is openly sending signals that history shows it sometimes takes a fight to preserve our values, our Constitution, our country.
That's what my antenna picked up on in her concession speech. It astonished me.
Otherwise, I think the golden ticket in 2024 is Cheney-Corker running as independents. That would be special. You heard that first at Power Poll.
UNIMPORTANT, COMPLETELY NON-POLITICAL QUESTION OF THE MONTH
Asked which now-closed restaurant Power Pollers most miss, Sunset Grill came out on top, with a whopping 42% of the vote. Way to go, Randy (and what about a Voodoo Pasta Food Truck—just one menu item?). Rotier's was not far behind at 31%.
Tons of people submitted their own favorite but now-closed eateries. The full list is in the comments below. It'll make you hungry. And weepy.
About Power Poll: Power Poll asks questions of the most powerful, influential people in U.S. cities. It is not a scientific survey. But because the people responding to the surveys comprise the leadership structure of their cities, the results afford a fascinating glimpse into the thoughts, opinions, and beliefs of those in a position to make change. Power Poll is distinctly nonpartisan.