September 25, 2020 11:00am
Power Poll: Property Tax Referendum Up In the Air
Members split on what will happen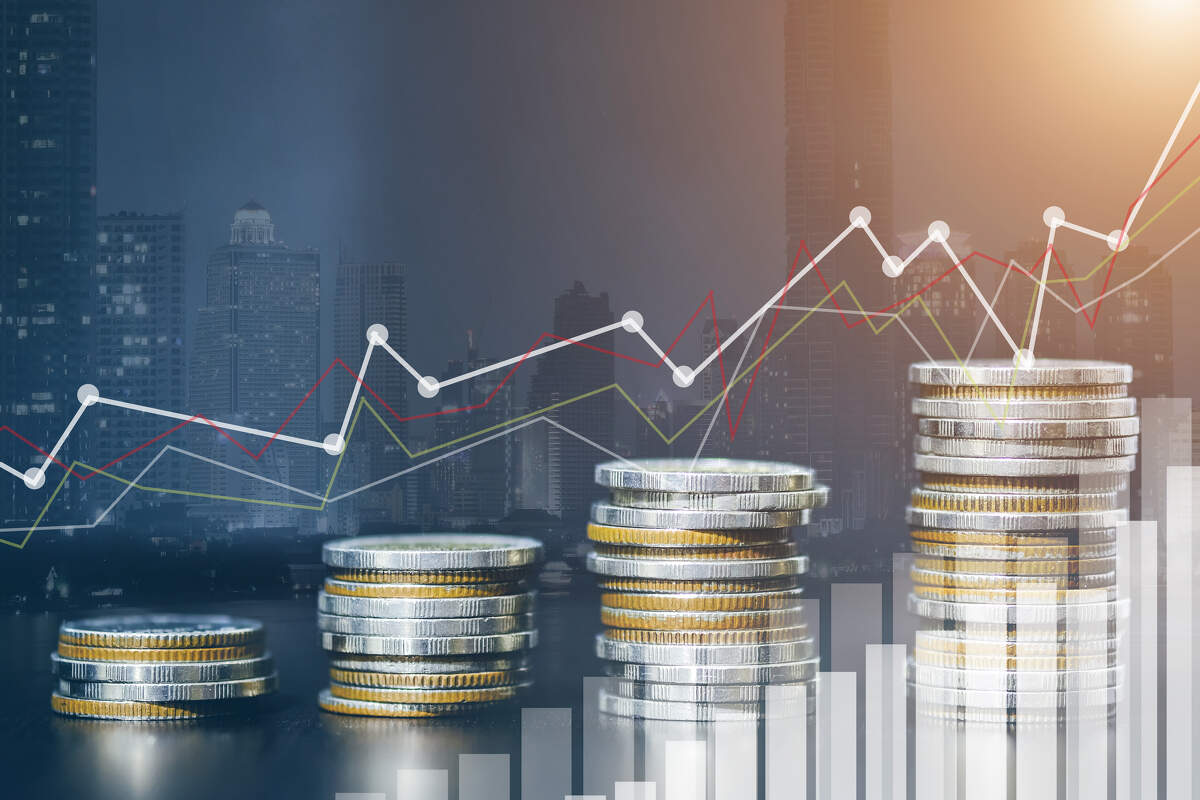 If the city's hefty property tax increase goes before voters in a citywide referendum, all bets are off.
Power Poll members are divided as to the outcome, with roughly one-third saying it would pass, one-third saying it would fail, and another third saying they do not know.
Meanwhile, members overwhelmingly say the tax increase is the right thing to do.
On the final question, members were given three choices and asked to rank them as causes of our revenue inadequacies, with the top selection being that the pandemic is the problem, causing serious shortfalls in local spending and, hence, sales tax revenues. Excessive financial incentives offered to companies locating here placed second, and bloated and inefficient local government placed third.
Presenting sponsor
In a COVID-19 era, the flu Vaccine Remains Essential

By Dr. Andrea Willis
Senior Vice President, Chief Medical Officer
BlueCross BlueShield of Tennessee
Most conversations about a "vaccine" these days are understandably about when we can expect a safe, tested and proven way to combat COVID-19.
But there's another virus to be concerned about — the flu. And this year's vaccine is available now. It takes about two weeks to be fully effective, so getting a flu shot now will help protect you as influenza starts to spread in October.
As community leaders, I urge you to share the importance of getting a flu shot with others.
On average, the flu hospitalizes more than 200,000 Americans per year. Worse, it can result in deaths in the tens of thousands across the country. The Centers for Disease Control and Prevention reports that more than 1,600 Tennesseans died from influenza during the 2017-2018 season.
Pair that with a pandemic that shows few signs of slowing before flu season begins, and the gravity of the situation is clear. This year, the flu could actually be more dangerous than usual.
That may sound frightening, but let me explain why it's true — and what we can do to help prevent it.
The Influenza/COVID-19 Connection
Our public health care infrastructure is going to be challenged. The past few months have seen the tragic results of a limited number of health care resources, such as not enough COVID-19 tests, overworked and exhausted front-line providers, and fewer adult hospital beds.
Like COVID-19, the flu is easily transmitted via droplets that result from sneezing, coughing or talking.
Adults age 65 and over, pregnant women, young children, and those with a history of asthma, heart disease and stroke, and diabetes are most susceptible to the flu.
Both the flu and COVID-19 can cause severe upper respiratory infections. Studies have shown a flu shot can reduce the likelihood of catching the flu by 40-60%.
Even if you aren't at high-risk, getting vaccinated can help protect those who are.
Ironically, people staying at home as a safety precaution for COVID-19 may be afraid to visit the doctor.. Call ahead to hear about what safety precautions are in place in the office to protect you or consider drive through flu shot clinics that may exist in your area. We have to stay as safe as we can, and that means getting a flu shot – not avoiding one.
Remember: Vaccines are Safe
Even with this reality upon us, we don't have to live in a state of panic. Vaccines have been proven safe and effective for decades. Consider diseases like polio, which was eradicated in the U.S. thanks to development of a commercial vaccine in 1961.
Measles rates dropped for many years after its vaccine was widely accepted beginning in 1963, though we're now seeing a resurgence because some children aren't vaccinated.
The flu vaccine is one step you can take to help protect yourself in this environment where both the flu and COVID-19 are present. Each can cause severe respiratory illness individually and it is possible to have a dual diagnosis. Even if the flu vaccine isn't always exact, its safety has been tested and proven reliable. Most individuals who receive it either avoid contracting the virus or have a milder case if they do.
The benefits of the flu vaccine far outweigh the risks.
If you have health insurance, your flu shot is likely covered at no or very little cost. If you don't have insurance, remember that most local health departments in Tennessee have free flu shots available while supplies last, in addition to offering flu shots at a reasonable cost.
So please, get your flu shot, and if you can, get it now. And encourage others to do so, as well. Getting ahead of the virus' spread could prove crucial for the health of you and your loved ones.
Related resources from BlueCross:
Key facts about the flu shot and where to get one
Public Service Announcement from Dr. Willis
7 facts about the flu shot
HOWEVER, MANY TOOK EXCEPTION TO THE THIRD QUESTION, ARGUING THAT IT WAS OVERLY SIMPLISTIC AND, IN THE WORDS OF ONE COUNCIL MEMBER, "LOADED AND ALMOST ABSURD." More on that later.
Here are the specific questions and answers to the September Nashville Power Poll.
The Power Poll is not a scientific poll. We survey the most influential, prominent people in the city of Nashville (and a number of other cities across the country) to gain insight into what the people who run their cities are thinking. In this survey, 337 people responded out of 669 surveyed, for a response rate of 50.37%.
CONTEXT
Faced with grim revenue numbers from the moment he took office, Mayor John Cooper in April proposed what he called a "crisis budget," subject to Council's approval, which would start in the fiscal year beginning July 1.
Forecasting a loss in revenue of nearly half a billion dollars through the 2021 fiscal year end, Cooper proposed a $2.4 billion budget, approximately $100 million higher than the 2020 budget. The floral centerpiece of his proposed budget was a 32% property tax increase.
Nashville has been on a bad financial path for some time, with previous mayors, for the most part, avoiding property tax increases even as spending climbed. As if we needed something to push us off the financial cliff, the tornado hit, the pandemic struck, and the situation became unimaginably more ugly. The rationalization that continued growth could cover ever-escalating costs no longer held water.
Cooper, who ran for mayor as the conservative's choice, and had stated he didn't think property tax increases would be necessary, changed his mind as the financial storm hit landfall. Our negative cash-flows drew the scrutiny of the state's Comptroller, the very astute Justin Wilson, who has now made two formal visits to Metro Council to explain the state's position: if we do not balance our budget soon, we risk a state takeover.
As background, Nashville's property tax rates have historically been lower than those in Memphis, Chattanooga and Knoxville. Thus, when Cooper's proposed budget and its tax increase went before Metro Council in June, the city's legislative body agreed, passing a slightly higher tax increase (34%). Nominal budget increases were made to schools, police, and Metro employees.
Off to the side, a conservative backlash was whipping itself into shape, endorsed by none other than Americans for Prosperity, the conservative network spearheaded by the billionaire Koch brothers. This group gathered up some 20,000 signatures to place the tax increase before voters. And the signatures were presented for approval to the Metro Election Commission. Their proposal, as written, would not just erase the tax increase but also, in the future, require voters to approve property tax increases greater than 2 percent and bond appropriations over $15 million.
Where do things stand now? The Metro Election Commission is discussing whether to place the measure on the ballot, likely in December. A decision was expected today (as in Friday, Sept. 25). Either way, it's certain to be litigation hell. If the referendum is not approved by the election commission to be on the ballot, conservatives will sue. If it is on the ballot, the city will sue.
Cooper is fighting the referendum with considerable force, arguing that the measure would create a fiscal hole, in the hundreds of millions of dollars. It would cause, among other things, 557 layoffs in the Fire Department, trash collection moving to twice a month, closure of up to half the police precincts, shuttering of some parks and libraries, and a 25% cut to the Metro public schools. This, Cooper has said, would "gut" and "cripple" the city.
On the public relations front, and in advance of a possible referendum, the mayor has rounded up a coalition of recognizable names from business circles, the nonprofit world, education institutions, labor, and more. On the other side of the table, the anti-tax activists have deployed, via an increasingly vocal Trump-like constituency in the city, an audience that has picked up the anti-tax argument with fervor. The fervor peaked last week when the tax increase made Tucker Carlson's broadcast. The conservative rocket left the atmosphere and never looked back. Honestly, the anti's have a lot easier messaging job. It's really hard explaining to people why they should pay more.
POWER POLL MEMBERS' ATTITUDES
It's not surprising that Nashville Power Poll members think a roll-back of the vote is a bad idea. They like their city, believe it is generally well-managed, and want the citizenry protected and our children educated. The cuts would be severe. Extremely severe. Disruptive. Chaotic.
It's not surprising, either, that Nashville Power Poll members really are split on whether this will pass or fail or they don't know. The politics are impossible to predict right now. I would say, however, that you generally like being on offense in politics rather than defense. And Cooper is for the most part having to play defense.
As to the last question—what caused this mess to begin with?
Many Power Poll members objected to the nature of the question. Many thought the choices to the question overly simplistic. There is some truth there, for which your writer is willing to take the hit.
There are a lot of reasons why we are in the situation we are in. So let me conclude by quoting four comments posted in the Power Poll comments section, which I thought nicely elaborated on why we find ourselves where we are and how the question didn't adequately frame the discussion. Here are their comments.
Metro Councilman Freddie O'Connell:
I voted, but like others think the final question is loaded and almost absurd. For Fiscal Year 2018, we established a too-low property tax rate in anticipation of winning a referendum that would've removed the Metro Transit Authority (~$50m) from the operating budget by securing dedicated funding for transit, would have added $30m in cash and $8m recurring through privatized parking modernization, and probably anticipated the closure of Nashville General Hospital (~$50m depending on what you're including). The only step we took was reducing the property tax rate. We neither reduced expenses nor added revenues correspondingly.
Nashville attorney Irwin Kuhn:
The third question would garner a D- from my political science professor at Vanderbilt, Rick Pride, only because he was kind. There are lots of reasons why the city's finances are hurting other than these right-wing chatting points. 1. Taxes have been too low. At 3.155, Nashville's rate is behind Memphis (7.24); Chattanooga (5.04); and Knoxville (4.583). 2. We are also a fast growing, vibrant city that demands more city services such as schools, police, and public works. We don't pay teachers enough, the police department is understaffed, as is public works. I don't know if the anti-tax charter amendment will pass but if it does, this will be far from the It City.
Eric Hafkenschiel, Vice Chancellor for Administration at Vanderbilt:
The options available to choose for why the city is in a financial mess are not accurate or at least don't include all the issues that have caused our financial challenges. Including such a short and inaccurate list further perpetuates misinformation. Other options that should have been included are: failure to raise property taxes during the last reappraisal, too many commercial reappraisal appeals were granted, the state lowered its contribution for education, inability to impose impact fees on development (unlike all other Middle Tennessee counties except for Wilson).
Alice Rolli, Vice President at Quaver Music:
A missing reason/question is around the decision in 2015 not to adjust the Metro health insurance obligation—agreed to in a broadly supported coalition. That we have $4-5 billion of unfunded health care obligations is problematic. We are funding that through current operational funding. This, and debt service obligations I believe amount to some 25% of current operating funds—so the remaining 75% (the actual functioning day-to-day government) is where all cuts will come from—because the debt obligation and the retiree benefits are seen as "fixed." This last question I believe too narrowly defined the root causes.
Power Poll Members: Do you have a friend or colleague who should be on Power Poll? Please invite them to join!
About Power Poll: Power Poll asks questions of the most powerful, influential people in U.S. cities. It is not a scientific survey. But because the people responding to the surveys comprise the leadership structure of their cities, the results afford a fascinating glimpse into the thoughts, opinions, and beliefs of those in a position to make change. Power Poll is distinctly nonpartisan.
Corporate Sponsors
We thank the following organizations for their support of Power Poll. Learn more about becoming a sponsor here.