February 22, 2019 10:00am
Power Poll Members Slightly Favor Amazon Headquarters Here
And Overwhelming Numbers Say We're On The Right Track With All This Growth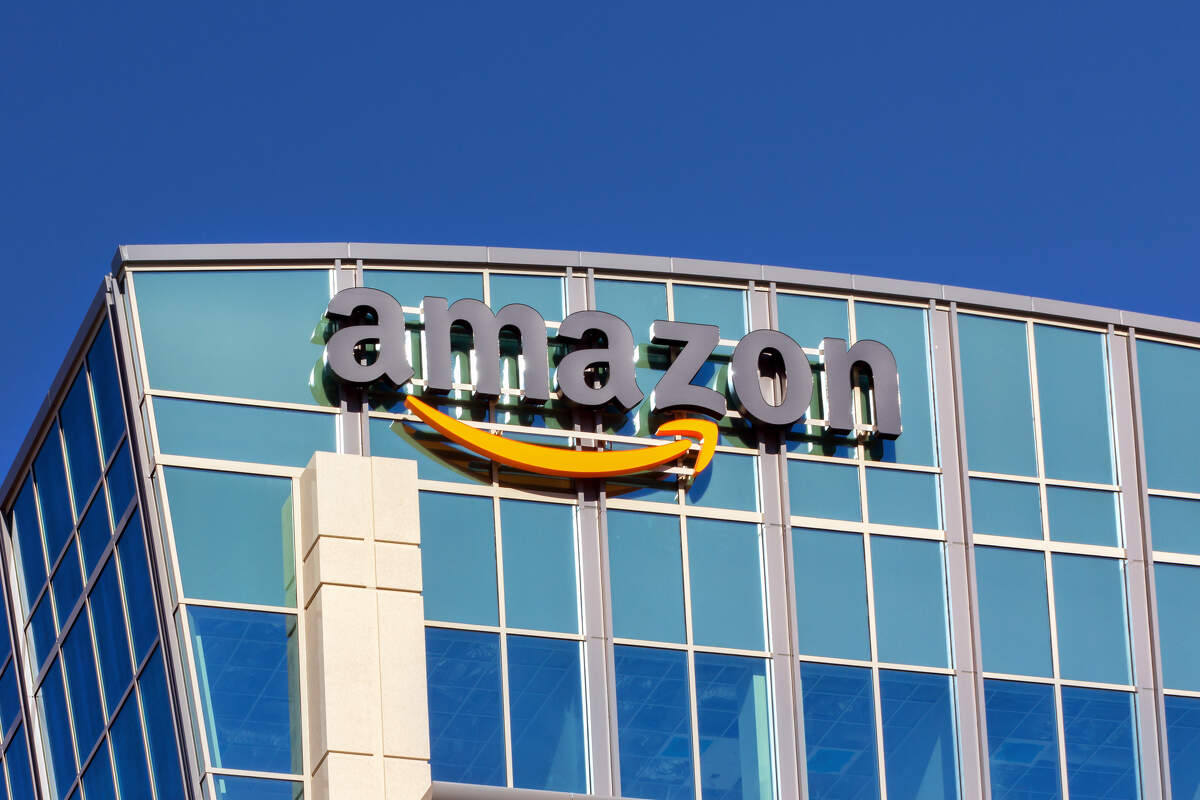 Nashville Power Poll members narrowly favor Amazon locating its massive corporate headquarters here, were that ever a possibility. However, a goodly number are either opposed or not sure what they think.
Meanwhile, in another tangentially related question—that being whether Power Poll members are in favor of, or opposed to, the incredible growth taking place here—Power Poll members are of a mind to keep-on, keeping-on. Overwhelming numbers favor the pro-growth trajectory the city has experienced over the last several years.
(More on this further down, but Power Poll members' opinions on our considerable growth are much different than the thinking of average Nashvillians. The divide is stark.)
Here are the specific results from the latest Nashville Power Poll, underwritten by BlueCross BlueShield of Tennessee.
Question #1: Amazon selected Nashville last November as the location for its "Operations Center of Excellence," which will employ 5,000 people. Amazon also announced last week it would abandon plans to locate a 25,000-employee headquarters in New York. Company officials insist there are no plans at this time to expand upon their initial commitment to locating in Nashville, although many speculate we are in the running to get what New York lost. And so Power Poll asks this: Would you be in favor of Amazon locating its massive, 25,000-employee facility here?
Answer: Yes (41%), No (38%), Not Sure (21%)
Question #2: The city has experienced overwhelming growth in recent years. Both pros and cons come with that growth. Do you think Nashville is headed in the right direction or the wrong direction?
Answer: Right direction (71%), Wrong direction (13%), Not sure (16%)
The Power Poll is not a scientific survey. It is, instead, a glimpse into the thoughts and opinions of the city's powerful leadership class. Members come from a variety of fields, including politics and government, the private sector, non-profits, Music Row and entertainment, sports, the religious community, and more. Basically, this survey audience is composed of those who run the city. Some 47%, or 372 of the 799 people surveyed, responded to this month's questions. Click here to view the Nashville Power Poll list.
ANALYSIS
The Amazon question is hypothetical—ain't nobody saying the Amazon HQ is definitely coming here. But your Power Poll correspondent is here to report, after discussions with multiple sources, that Amazon really does like what we've got going on. The growth, the vibe, the culture, the entrepreneurial zeal, the whole package. We could easily be a choice.
But hey, you locate an Amazon in Queens, New York and it's like tossing a pebble into a swimming pool. You locate an Amazon in Nashville and it's like heaving a brick into a martini glass. Word has raced around town about the company setting its sights on a 100-acre or so piece of property on the Cumberland River just north of downtown that could accommodate a 25,000-employee campus. It would be large, and the ripples would be more like tidal waves.
An Amazon location here would be, in my humble opinion, one of those game-changing moments when the city would pole vault from a second-tier American business hub in the South to a massive, national-level, big-time, corporate HQ kind of urban organism, for better or for worse.
Four out of 10 Power Poll members are in favor of an Amazon location here, and yet those saying they do not want it and those who are "not sure" exceed 50%. That spells political, logistical, and communications problems for not just Mayor David Briley and various public officials, but all of the city's leadership class (i.e., you Power Poll members). A project of this magnitude would require more than just a slick public relations effort convincing the citizenry that life will be OK. It would, in fact, require a comprehensive infrastructure plan that would build out the city in ways that would overcome all the problems that an Amazon location might cause.
Problems beget opportunities. The stark and ugly reality is that 25,000 new employees would mean greater traffic, pressure on Public Works, more storm water woes, increased housing costs, and more. What better rationale to address some of these issues than to develop a radical, far-reaching, and comprehensive infrastructure plan. That's what the city fathers and mothers need to be pondering as we consider what might be coming our way.
AND HOW ABOUT THAT SECOND QUESTION
It is in the second question that I am most intrigued and sensing a high degree of community angst. Let me explain.
Power Poll members say they think we're headed in the right direction. 71% of you all say so. That is high. And yet the angst arises because this is so out of touch with what most people in Nashville—the vast swaths of voters—are thinking.
I recently was given a poll taken of 805 Nashvillians. It's reputable. (91% say they will definitely vote in the next election; 9% say probably vote. The poll was taken Jan. 29-30.) Get this:
When asked, "Generally speaking, do you think things in Nashville are headed in the right direction, or have things gotten off on the wrong track?", 36% of these Nashvillians say right direction, 48% say wrong track, and 17% are not sure. That's a lot of average voters saying we're on the wrong track. There's more.
When asked, "From the following list of choices, which do you think is the most important issue facing Nashville: traffic, lack of affordable housing, education, public safety, out of control growth, jobs and the economy, or something else?" The answer "Out of Control Growth" came in at 32%, blowing away all other responses. Traffic was 19%, in second place.
In another question, 68% say they are less likely to support a candidate for mayor if they supported the construction of a $250 million soccer stadium.
(BY THE WAY IF YOU WANT A COPY OF THIS POLL, EMAIL ME at bruce.dobie@powerpoll.com and I'll shoot you a copy. It's fascinating, with lots of other questions.)
What we see are two Nashvilles. On the one hand, there's the Power Poll membership class, sharing in the city's prosperity, happy with the general direction, digging the new clubs and vibrant restaurants and more often than not favoring an Amazon-sized company locating here. But the other Nashville—representing the vast swath of the electorate in the city—is saying slow down, growth is out of control, traffic's bad and getting worse, and we are on the wrong track. This slice of the city could care less about the new juice bar opening up in the Gulch and the next new row of tall and skinnies. To them, this probably just spells more congestion, wasteful public expenditures, and a loss of our character.
CONCLUSION
Obviously others have polled on this right direction/wrong direction question—probably those seeking to run for mayor. The discontent out there exposes a gulf in thinking between two Nashvilles and if left untended could threaten our long-term health as a cohesive and united city. Anyone looking to run for mayor in August could have a field day with this disparity, which exposes our incumbent mayor and Council members to clear lines of attack. I could write the TV spot in my sleep. "Mayor Briley and Metro Council have given away the store, and you're left stuck in traffic. As mayor, I want you to know I'm not running to take care of all these businesses moving to Nashville. I'm not running to hand out money to out-of-state corporations. No, I'm running to take care of you. Let's get this city back to taking care of the people who live here."
And by the way, I can't resist. The poll I mentioned? It asks about Megan Barry's favorables and unfavorables. She remains pretty damn strong.
As always, thanks for voting in Power Poll.
Power Poll Members: Do you have a friend or colleague who should be on Power Poll? Please invite them to join!
About Power Poll: Power Poll asks questions of the most powerful, influential people in U.S. cities. It is not a scientific survey. But because the people responding to the surveys comprise the leadership structure of their cities, the results afford a fascinating glimpse into the thoughts, opinions, and beliefs of those in a position to make change. Power Poll is distinctly nonpartisan.
Corporate Sponsors
We thank the following organizations for their support of Power Poll. Learn more about becoming a sponsor here.