November 30, 2018 10:00am
Power Poll members LOVE our Amazon deal
Getting the super-huge corporate HQ was less desirable. Much less.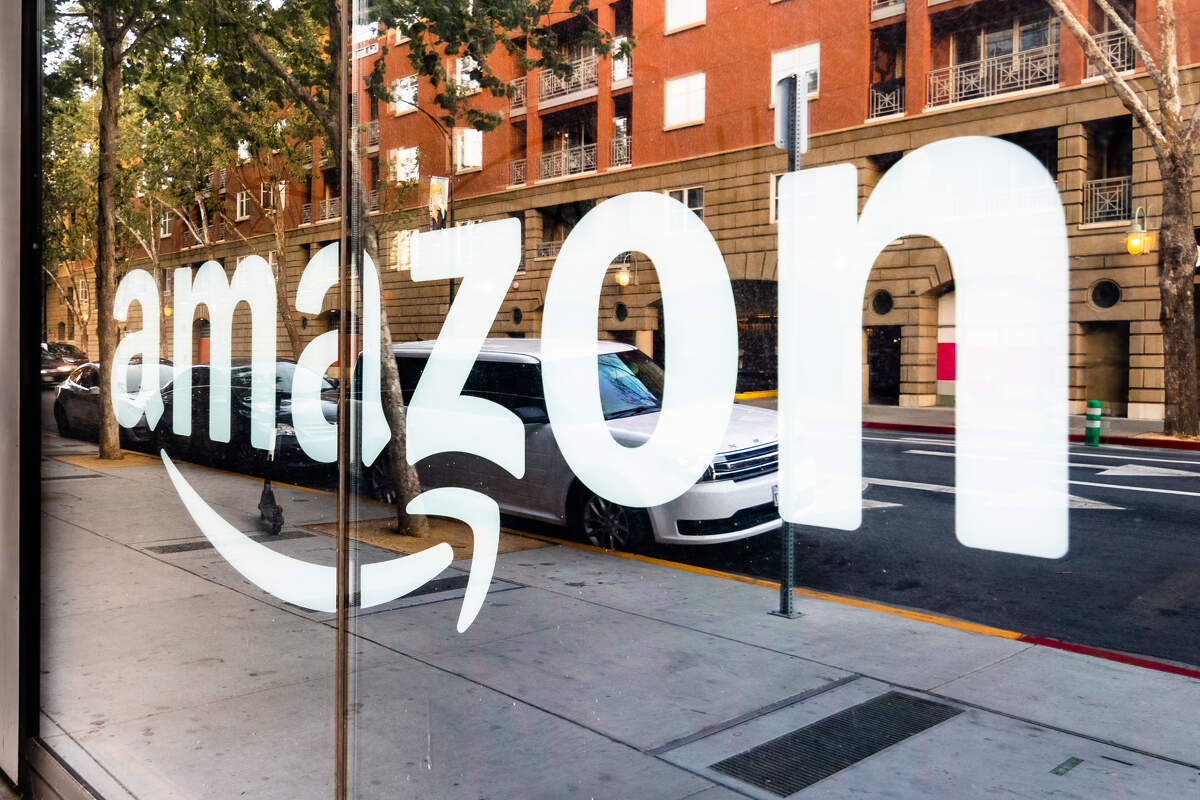 Nashville Power Poll members appear overjoyed that Amazon is moving a smaller operation here rather than a massive corporate office. Over 80% of the poll respondents said they preferred getting the 5,000-job Amazon facility to being awarded the huge Amazon office, which ultimately was split between Virginia and New York City.
Herewith, the question and the results to the Nashville Power Poll survey, which was underwritten by MP&F Strategic Communications.
Amazon recently announced it would construct an office complex in downtown Nashville—employing 5,000 workers at an anticipated average salary of $150,000. Nashville initially had sought the larger, secondary headquarters for Amazon and its 50,000 jobs. That headquarters went to both New York and Virginia, with 25,000 jobs in each location. Which would you have preferred?:
That Nashville would have landed the larger headquarters. POWER POLL RESPONSE: 10%
That Nashville would have landed the 5,000 jobs in a development to be built downtown, which is what we got. POWER POLL RESPONSE 83%
That we would have gotten nothing at all. POWER POLL RESPONSE: 7%
More Analysis Below, But First, A Word About This Power Poll
What is the Power Poll? The Power Poll is an interactive survey targeted to powerful, influential people. Members are capable of steering a city's, or state's, discussion one way or another. The poll is not scientific. But it is an insightful barometer into what community leaders think about current issues and events.
Power Poll members are drawn from a variety of fields, including government, business, media, entertainment, academia, nonprofit organizations, and more. A complete member list can be viewed here. 807 Power Poll members in Nashville were surveyed. 341 responded. The participation rate was 42.26%. Responses were by email and are anonymous. We'd also like to thank our additional sponsor, Richard Courtney, of the residential real estate firm Christianson, Patterson, Courtney & Associates.
Background
Once upon a time, back in the mid-'90s, Amazon was a little online bookseller run by Jeff Bezos out of his garage. (Like, why are they always garages? Don't these billionaires ever start something in their attics? At the library? Park bench?). Needless to say, Amazon is much larger today—a veritable octopus of businesses with tentacles in cloud computing, media, groceries, electronic hardware, and more. By most valuations it is the largest Internet retailer IN THE WORLD.
All that growth necessitates more workers. Thus, a year ago, Amazon announced it would construct a second corporate headquarters, employing 50,000 workers somewhere in the eastern U.S. A little over two weeks ago, the company announced that Arlington, Virginia and Queens, New York would split the difference—each would get offices with 25,000 jobs.
Meanwhile, Nashville didn't walk away with nothing. Amazon announced a new Operations Center of Excellence, to be located at Nashville Yards, where the LifeWay campus once stood downtown. The investment is tabbed at $230 million. Amazon estimates it will bring 5,000 jobs at an average salary of $150,000. This ain't chump change.
Analysis
Sure, this was an economic development deal. But if we were to throw the city into therapy, and Nashvillians were to reveal their deepest secrets and anxieties about ourselves as a city, no one recent issue would so perfectly serve as a launching point for discussing who we believe ourselves to be, what we think we're capable of, and where we think we need to go.
It would appear the influential classes of the city are pretty much in total agreement as to these questions. Amazon hit the sweet spot by giving us 5,000 jobs, not 25,000, and not zero either. Only a handful, 7%, of Power Poll respondents said they wanted nothing, reflecting the argument that we have moved too far, too fast, and that maxed out city services can't handle Amazon at even a small level.
Another 10%, on the other hand, said they wanted the Big Kahuna and the mega-complex. All the bankers and real estate players and restaurant owners and others would have stood to gain immeasurably by 25,000 high-paying jobs here. Perfectly understandable economic incentive.
But with 83% speaking in unison (a rarity) and saying they wanted what we got, what does that say?
What It Says Is This
There is no putting the genie back in the bottle. At some point in the history of the city, Nashville absorbed an outward-looking, pro-growth, willing-to-invest-in-itself psychological makeup that is not just creeping along now but showing gains on its gains. We accelerate at an accelerating rate. I pinpoint the birth of modern Nashville with former Mayor Richard Fulton, whose death this week should be memorialized here. His investments in Riverfront Park, Second Avenue, and most importantly a very controversial downtown Convention Center flipped the switch and got us going.
Generally speaking, former mayor Phil Bredesen gets the credit for slingshotting us into economic development hyper drive, and certainly the fact that he was our first "Yankee mayor" symbolized our willingness to support all comers. But still I go back to the Fulton reign, which is when it all began.
And so the message from Power Poll members is, to sum it up: We're cool with a business moving here, of this size and magnitude. We can handle this. We are open for business. Welcome to town.
On The Other Hand
It truly is amazing, to my mind, that so few people wanted the 25,000-jobs headquarters. Of course, when I sit in traffic, I get it.
Had you taken a Power Poll in any other top 50 U.S. metropolitan market, however, I would wager that a vast majority of Power Poll members in other cities would have overwhelmingly voted for the large headquarters. BUT, you Nashville Power Poll members are clearly saying that as a city, we are not ready. It could be our failure to address transportation in a coherent way. It could be our stumbling along on the public education front. It could be the fact that were 25,000 people to move here, the housing displacement of lower wage earners would go from bad to severe.
While a whole lot of Power Poll members might in some way have benefited economically from a massive corporate HQ coming here, these same people are saying they would rather have gotten what we got.
But What Happens If...
Here's something to think about... I've been to Long Island City on several occasions for business. That's the place in Queens where the Amazon facility is going to go. Weird place. Third-world dive restaurants spill out everywhere, intermixed with mid-sized, not very ritzy, Class B and C corporate offices. Subways run above ground. It's noisy. Glamorous, it is not.
Opposition to the HQ there is pretty fierce. Queens just elected the new, young congresswoman Alexandria Ocasio-Cortez, and she's raising holy hell about the Amazon deal. It's not just her. An entire anti-Amazon movement has achieved lift-off.
If you're Jeff Bezos, and New Yorkers are in your face, and life is short, how long do you put up with all that? So what happens if.... Amazon says to hell with New York. Well, they've already announced their fallback. I mean, who placed third? It's us. We know that 100 acres sit waiting for a tenant on the Cumberland River just north of downtown, not far from the farm-to-table grub in Germantown where teams of Amazonians could Uber to for lunch meetings in like five minutes max. Yeah, we Power Poll members would spend about five minutes grumbling. But being the positive, can-do tribe of people that we are, the announcement would give us all the cover to FINALLY get moving on some big infrastructure needs. AMAZON IS COMING. LET'S GET OUR ACT TOGETHER. Catch my drift?
I wouldn't necessarily take my word on any of this but I would wager this is a real, albeit small, possibility.
Finally
And hey Mr. Bezos, Power Poll members seem excited by your company's arrival. So if your people are listening, come pay us a visit, we'll put you on stage with one of our city's public intellectuals (you listening Meacham?), and you can tell us what the future holds. Beverages paid for by Power Poll. A concert would almost certainly follow.
Power Poll Members: Do you have a friend or colleague who should be on Power Poll? Please invite them to join!
About Power Poll: Power Poll asks questions of the most powerful, influential people in U.S. cities. It is not a scientific survey. But because the people responding to the surveys comprise the leadership structure of their cities, the results afford a fascinating glimpse into the thoughts, opinions, and beliefs of those in a position to make change. Power Poll is distinctly nonpartisan.
Corporate Sponsors
We thank the following organizations for their support of Power Poll. Learn more about becoming a sponsor here.