Power Poll: Mayoral takeover of city public schools a good idea
Also, members apparently don't like our current schools' leadership very much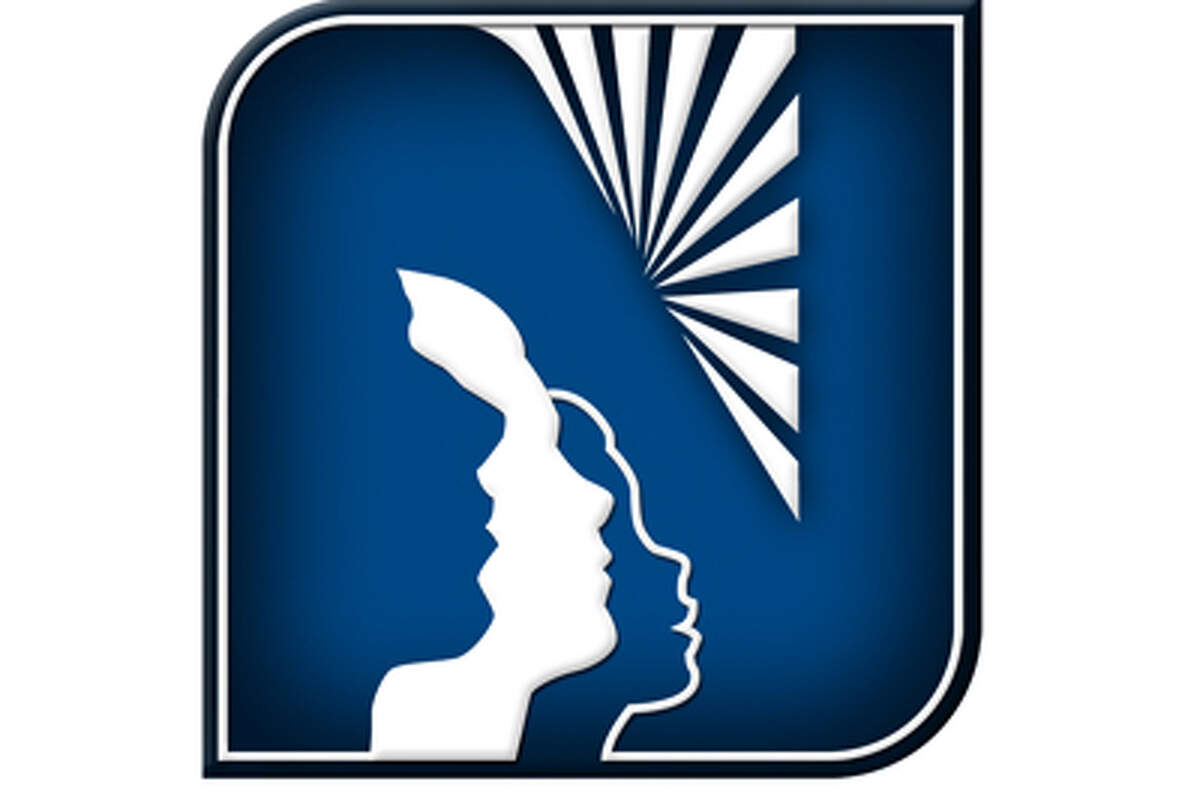 In what can only amount to a bold assertion of displeasure with the city's public school leadership, Power Poll members think that a mayoral takeover of our city's school system would be a good idea. Considering that Power Poll members are, generally speaking, a reasonable and balanced sort, the fact that they advocate such a radical takeover notion is remarkable and can only highlight the low regard in which Power Poll members hold school leaders.
50% of those responding to the survey advocated a takeover, which would most likely involve eliminating the elected school board and handing current Mayor David Briley control over our city's 157 public schools in some form or fashion. 32% were opposed to a takeover. 18% were undecided.
Presenting sponsor
BlueCross is Right Here for Good
By Roy Vaughn
Senior Vice President, Chief Communications Officer
BlueCross BlueShield of Tennessee
At BlueCross, we're more than Tennessee's leading insurer.
We're also a not-for-profit with a mission to serve.
What does it mean to be mission-driven?
Being mission-driven means we have a responsibility to be actively involved in building a better quality of life where we live, right here at home. That starts with serving our members, but also includes giving to local causes and paying taxes that support Tennessee communities.
Our first priority is your health
We are committed to providing peace of mind through better health for the people, families and communities we serve.
We provide our members with high-quality, cost-effective health plans and wellness services — but access is not enough. Our nearly 900 nurses are working every day to support members and make sure they get the right care at the right time.
BlueCross helps Tennessee's economy
By being located right here, we also create jobs, boost household incomes and pay taxes that impact communities.
As a mission-driven not-for-profit, we've paid $3.8 billion in taxes over the last 10 years, helping support programs and services across the great state of Tennessee.
In our home state, we are responsible for:
18,043 jobs
$1.6 billion in income
$368 million in tax revenue
Committed to our communities
We give where we live, right here in Tennessee.
We're proud to do that through our foundation with charitable donations, scholarships and much more. You'll also find our people donating their time to great causes statewide.
One way we're doing that is through the creation of BlueCross Healthy Places: outdoor spaces where children and communities can share and play together. The first BlueCross Healthy Place will open in May 2019 in Memphis.
Click here to learn more about our commitment to our communities.
More Data: In a second question, a majority of Power Poll members said they didn't want to hand over to the mayor a smaller slice of the school system. Power Poll members seem to be saying they want "all in" on the notion of chunking the Board and giving Briley everything.
Yet More Data, This From the Department of Metaphors: We threw in a bonus question about "Cherry Gate," that being the tree removal in Riverfront Park that was undertaken to make way for the NFL Draft. Responses were split: half thought it was much ado about nothing, but the other half thought Cherry Gate was emblematic of bad city management run amok.
BY THE NUMBERS
A total of 368 Power Poll members responded to the survey, out of 809 total, for a response rate of 45%. That is rather unusual because normally when we survey on public education, responses nosedive. In this instance, they did not. Obviously, the issue touched a nerve and Power Poll members want action.
Here are the specific questions and responses, followed by a brief analysis. The presenting sponsor for this poll was BlueCross BlueShield of Tennessee.
Question #1:
Our mayor has no say in school board leadership or direction. There is precedent though for mayors taking over their local public school systems. (Google Michael Bloomberg.) A potential course forward would involve Mayor David Briley taking over the Metro school system and effectively eliminating the school board. Briley has not indicated he would do that. Such action would require approval at several levels. Would you be in favor of the city handing over control to the mayor of the city's school system?
Yes: 184 (50%)
No: 118 (32%)
Not Sure: 66 (18%)
Question #2:
A dialed-back version of this plan might call for the mayor to take over only a portion of the city's schools. For the purposes of this Power Poll, would you be in favor of the mayor taking over only the lowest performing 20% of the city's schools?
Yes: 100 (27%)
No: 194 (53%)
Not Sure: 74 (20%)
Question #3:
And about those cherry trees getting the heave-ho for the NFL Draft... Did this hack you off and demonstrate civic mismanagement? Or was it much ado about nothing?
Hacked Me Off: 182 (49%)
Much Ado About Nothing: 186 (51%)
ANALYSIS
The situation at Bransford Avenue has been a slow-motion train wreck for years now. Although that might be an insult to trains.
What we have witnessed are years of intemperate board feuds, lackluster superintendent leadership, and ever-present racial undercurrents. Other causes of the dysfunction could include the fact that we have an elected school board (which must play to an audience) rather than one appointed by a mayor or council. In addition, another glaring bug-a-boo is that while our elected school board has governing responsibility for the system, and appoints the superintendent to run the system, it bears no responsibility for assuring that the system gets funded. It is the mayor who funds the system. The board and the superintendent come to him and ask him for money (as they did this week) and it's almost always a lot. But the mayor can't tell the board what to do with the money.
Thus, you have a situation where resources are provided by an officeholder (the mayor) who bears no management role in determining if those resources go where he wants them to go. If you're the mayor, your frustration might well lead you to heed the advice of management consultant and mafia kingpin Tony Soprano who, when facing life's intractable difficulties, would always shrug his shoulders, mutter "Whatcha gonna do?", and then throw a plate at someone's head.
So it's messed up. The mayor can only prod, cajole, say things, offer up opinion. He can't implement policy. Unless, that is, he takes over the system. Karl Dean thought about doing that. Why not Briley?
A takeover could take different forms. Any action would require approval by both the city and state. As has happened in other cities, a mayor can replace an elected board with his own appointed board. Or he can bring in his own head of the system, like a schools CEO, and adopt whatever business model he wants underneath that CEO. Like, there could be an appointed board that the CEO works with. Some cities call their CEO the "chancellor." Maybe such an academic-sounding title has a soothing effect. Who knows.
Michael Bloomberg's takeover in New York has been the most public example of a takeover, and generally speaking the results were positive. A takeover is definitely a heavy-handed move, but, as in any business environment in which a CEO doesn't have to communicate with a public board, the environment is more nimble, open to innovation, and offers the benefit of speed with which to implement change. Chicago, Washington D.C., Boston, and others either have outright mayoral control or variations thereof. Numerous others have tried and failed to adopt mayoral control.
One way of looking at the school system is that the school board has been losing control consistently over time because of the introduction of so many charter schools. Charters exist outside the authority of the system to a great degree and, as our current Board members themselves argue, charters have been a big cause of our problems. True, charters have drained the system of money. Also true: many of them outshine the district-run schools.
Meanwhile, the system itself, keen on preserving its own hide, has reacted in rage as it has lost control, influence, and oversight.
So back to the mayor. As described, for reasons fully understood, he is in a tough spot. He has no power to systemically change the system. But, well, he's mayor. I reached out to him to comment broadly on this survey. Here's what he had to say:
"More than 40% of our city's budget goes to our schools—our highest annual expenditure by far. It is my job as mayor to make sure those dollars make a difference for students. This is why I am establishing a MOU (Memorandum of Understanding) with the School Board and supporting Dr. Battle in her new role as superintendent. When it comes to our lowest-performing schools, I have assembled an education kitchen cabinet of teachers, administrators, and advocates to help me identify the additional resources our Priority Schools need."
Sounds to me like he's trying to gain leverage, albeit gingerly.
Interestingly, Briley now finds himself in a full-on mayor's race since the entry by the well known Councilman-at-large John Cooper. This education issue will no doubt intensify. For the sake of our children, let's hope the candidates give it a constructive hearing.
Power Poll Members: Do you have a friend or colleague who should be on Power Poll? Please invite them to join!
About Power Poll: Power Poll asks questions of the most powerful, influential people in U.S. cities. It is not a scientific survey. But because the people responding to the surveys comprise the leadership structure of their cities, the results afford a fascinating glimpse into the thoughts, opinions, and beliefs of those in a position to make change. Power Poll is distinctly nonpartisan.
Corporate Sponsors
We thank the following organizations for their support of Power Poll. Learn more about becoming a sponsor here.