Power Poll: COVID Special Session Gets Low Marks
Members also feel Democratic progressives mostly responsible for recent party losses
The Tennessee General Assembly's recent special session on COVID-19, which dramatically lowered the state's COVID-19 response on everything from masks to vaccines, was met with big blowback in a statewide Power Poll.
More than two-thirds of the voting Power Poll members in Knoxville, Memphis, Chattanooga, and Nashville, as well as the state's rural and suburban counties, say they "strongly oppose" the package of bills that was passed. About half agreed with a description that the legislation is "deplorable, extremely short-sighted regarding public health, and not at all in the best interest of the state."
In other Power Poll findings, members voiced a range of opinions on the main cause of the Democratic Party's recent state-level losses and President Biden's plummeting approval ratings. Of those choosing a specific key reason, most blamed the party's progressive Democrats "who have pushed Biden too far left and refuse to compromise." Half of respondents, however, cited a combination of factors.
Presenting sponsor
What Tennesseans need to know when shopping for health care coverage
B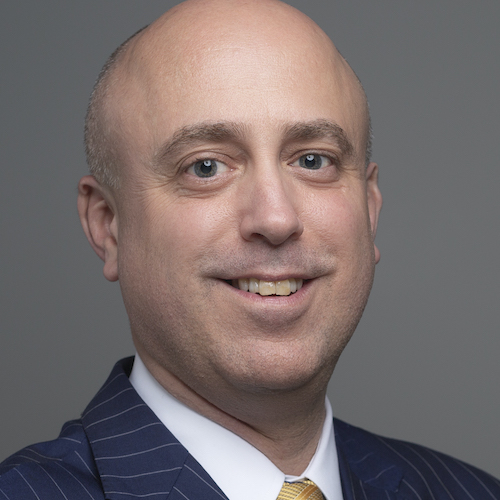 y Todd Ray
Senior Vice President, Provider Network Management and Medicare Products
BlueCross BlueShield of Tennessee
Do you buy your own health insurance apart from an employer? Open enrollment season is upon us, and there's a lot to think about.
Whether you're looking for a Marketplace plan on Healthcare.gov or are a senior considering your Medicare options, picking the right plan can improve your physical and financial health.
You can make the most of your time by preparing a list of services you use the most, doctors and hospitals that are important to you, and your prescriptions. Then, here's how to assess your individual needs and find the right plan for you.
Let's start with Affordable Care Act (ACA) Marketplace plans.
Shopping on the Marketplace
If you're under 65 and looking for a health plan, you'll use Healthcare.gov during open enrollment, which runs from Nov. 1, 2021 through Jan. 15, 2022.
While it's easy to focus on what your monthly premium will be, make sure to compare your estimated yearly costs between plans — and account for deductibles and copays.
One important factor to consider is whether you're eligible for financial assistance for your premiums or even out-of-pocket expenses. That depends on your household income, which you can enter as you shop on Healthcare.gov – and the majority of Marketplace consumers in Tennessee  tend to qualify for at least some financial help.
As you browse plans, you can also add your preferred providers and common prescriptions to see whether they're covered. BlueCross is offering a new network option, Network L.
In Knoxville, Network L features UT Medical Center hospitals and University Physicians' Association, Inc. doctors.
In Memphis, Network L plans feature Baptist Memorial Health System and offers enhanced benefits for choosing primary care services with our partners at Sanitas Medical Centers.
In Nashville, Network L plans feature Ascension Saint Thomas Health System and offers enhanced benefits for choosing primary care services with our partners at Sanitas Medical Centers.
And don't forget that quality counts — BlueCross has the only commercial health plan in the state that earned a 4-star rating from the National Committee for Quality Assurance.
Even if you've purchased a plan before, don't be content to just roll into the same plan. Plan benefits and costs change somewhat every year, so invest the time to refamiliarize yourself with what you have  and whether it's still the best choice for you.
Deciding on a Medicare plan
Medicare enrollment is open through Dec. 7, and seniors looking at Medicare plans should weigh five factors when selecting their plan.
Time: The first step for accessing your Medicare options should be creating an account on ssa.gov. You'll then receive confirmation of your Medicare Beneficiary Identifier and have what you need to begin the process of enrolling in a Part D plan, a Medicare Supplement plan or a Medicare Advantage plan.
Cost: What's the plan's monthly premium, and is it within your budget? Are there copayments or coinsurance for the services you use most? What's the projected cost of your prescription drugs? All of these can vary depending on the plan.
Network: Make sure your preferred hospital and health care facilities, your primary care provider, any specialists you see, and your pharmacy are covered.
Extras: This commonly refers to dental, vision and hearing aid benefits. Some plans also include meals following a hospital stay and gym memberships.
Quality: It's important to know on the front end what standards the plans you're considering have met. For example, every year, Medicare evaluates plans based on a 5-star rating system.
At BlueCross, our BlueAdvantage PPO plan just earned a 4.5-star rating from the Centers for Medicare and Medicaid Services, reflecting our members' overall satisfaction and our commitment to ensuring they get the right care.
And we were named one of the best Medicare Advantage plans by U.S. News and World Report.
Many plans — including ours — offer in-person and virtual meetings and educational sessions to help shoppers  understand the different offerings.
Remember, plan shopping should be a "selfish" endeavor. For your long-term health and financial security, carefully considering your options will bring its own benefits.
Finally, in our "Semi-Important-But-Not-Really-Significant Question of the Month," members are evenly divided on what to do, if anything, about Daylight Saving Time. Slightly more than one-third of members thinks we should adopt Daylight Saving Time year-round, while an equal number wants to stick with what we've got because "it's really just not that big of a deal."
Here are the specific questions and answers of the November Statewide Power Poll:
DISCLAIMER: The Power Poll is not a scientific poll. Its nonpartisan survey questions are directed only to the most powerful and/or influential people in Tennessee's major metro areas (and in other U.S. cities). It affords a fascinating glimpse into the thoughts, opinions, and beliefs of those who can make change happen. This Power Poll was sent to 2,894 people in Memphis, Chattanooga, Knoxville, Nashville, and others living in the state's rural and suburban counties. 731 responded, for a response rate of 25%.
CONTEXT, PART I
A sweeping set of COVID measures was recently passed by the 132 members of the General Assembly who met in a wild and furious special session. At the root of the rollback in existing COVID treatment standards were calls for individual liberty and the rights of people not to wear masks or be vaccinated. Republican, conservative lawmakers advocated that government has no role in mandating individual health decisions. They won big time.
They went after mask mandates.
The mask and vaccination measures were so conservative that they made Republican Gov. Bill Lee, who previously had some good things to say about masking, chart a more right-leaning course. Broadly speaking, mask mandates by governmental entities will now be almost impossible to implement. Public schools will not be able to require masks unless a school jumps through numerous hoops. Public universities cannot require masks (or vaccines) unless funds from the federal government are in jeopardy of being withheld. As to mask mandates in the private sector, businesses will be able to determine their own policies.
The legislature also went after vaccine mandates.
Private businesses can require that their employees be vaccinated. However, it is forbidden for an employer to require any worker to show the he or she has been vaccinated, and this applies to both the public and private sectors. Minors going forward cannot get a vaccine without parental consent. And it is now harder to sue for COVID-19 damages.
The state—and the Republican Party—flexed its muscle in a myriad of other ways.
Only the governor can now issue executive orders to county health departments, including the counties that have their own health departments, such as those in Memphis, Knoxville, Nashville, and Chattanooga. Those cities/counties have operated until now with degrees of authority and independence much greater than other county departments. Read it this way: our Republican state government was telling the heavily Democratic urban metro areas that the state is calling the shots.
And seemingly out of left field, for a session supposedly focused on COVID, the General Assembly made partisan elections for local school boards a reality. Other actions were taken to mess with urban Democrats, specifically the offices of district attorneys general, but let's leave it at that.
The measures that were passed, and the speed with which they were passed, paint a picture of a legislature wholly unfettered by any real Democratic opposition and deeply enmeshed with the Republican right. A forceful group of mainline business concerns was able to push some of the measures that harmed them in a more moderate direction, but generally speaking, conservative Republicans ruled like a party with no fear of political retribution or consequences.
Taken as a whole, what resulted was a triumphal exercise in conservative one-party rule, a gathering up of partisan wish lists that they then easily passed. Even members were astonished at how little attention was being paid to it all. It just glided past.
I would call this a high point for Tennessee conservatism. They won big. The rugged individualism of rural interests absolutely crushed the dweeby, rational empiricism of urban areas. Throughout American history, individual liberty has always run headfirst into the polis, government, and the other fabrics that we stich together to safeguard and protect our common interests. The special session saw that liberty run wild.
CONTEXT, PART II
Meanwhile, we asked two more questions:
First, we brought up the health and wellness of the Democratic Party, given that it lost the Virginia governor's race (50.6% R to 48.7% D) and won the New Jersey gubernatorial race in a closer-than-expected contest (51.2% D to 48% R).
(Incidentally, Nashville Power Poll member Matt Wiltshire took issue with us describing the loss in Virginia as being by "a large margin" and the race in New Jersey as being won in a "squeaker." He was correct; a 3-point margin in New Jersey was indeed close, but not a squeaker, and the characterization of the Virginia margin was just wrong, much to our regret. Good heads-up, and thank you Matt.)
The largest number of Power Poll members feel it's not just one main problem dogging the Democrats, but a smattering of problems that are working against them. That said, those selecting one main cause of the party's problems were most critical of the progressive wing of the party—its inflexibility, its shunning of moderates, its pulling of Biden to the left, and so on. Also, Republicans came in for praise for their deft messaging in areas like the economy and Critical Race Theory in the classroom.
Finally, as to our question regarding daylight saving time, the numbers show that people are all over the map. The largest camps advocate doing nothing, or adopting Daylight Saving Time year-round. In close contention is moving to Standard Time year-round. Of one thing we can be certain: it's really dark, really early.
About Power Poll: Power Poll asks questions of the most powerful, influential people in U.S. cities. It is not a scientific survey. But because the people responding to the surveys comprise the leadership structure of their cities, the results afford a fascinating glimpse into the thoughts, opinions, and beliefs of those in a position to make change. Power Poll is distinctly nonpartisan.