Nashville Pandemic Power Poll: Cooper Fabulous, Lee So-So, & Trump Stupendously Horrible
Nashville Power Poll members have weighed in on government's response to the pandemic.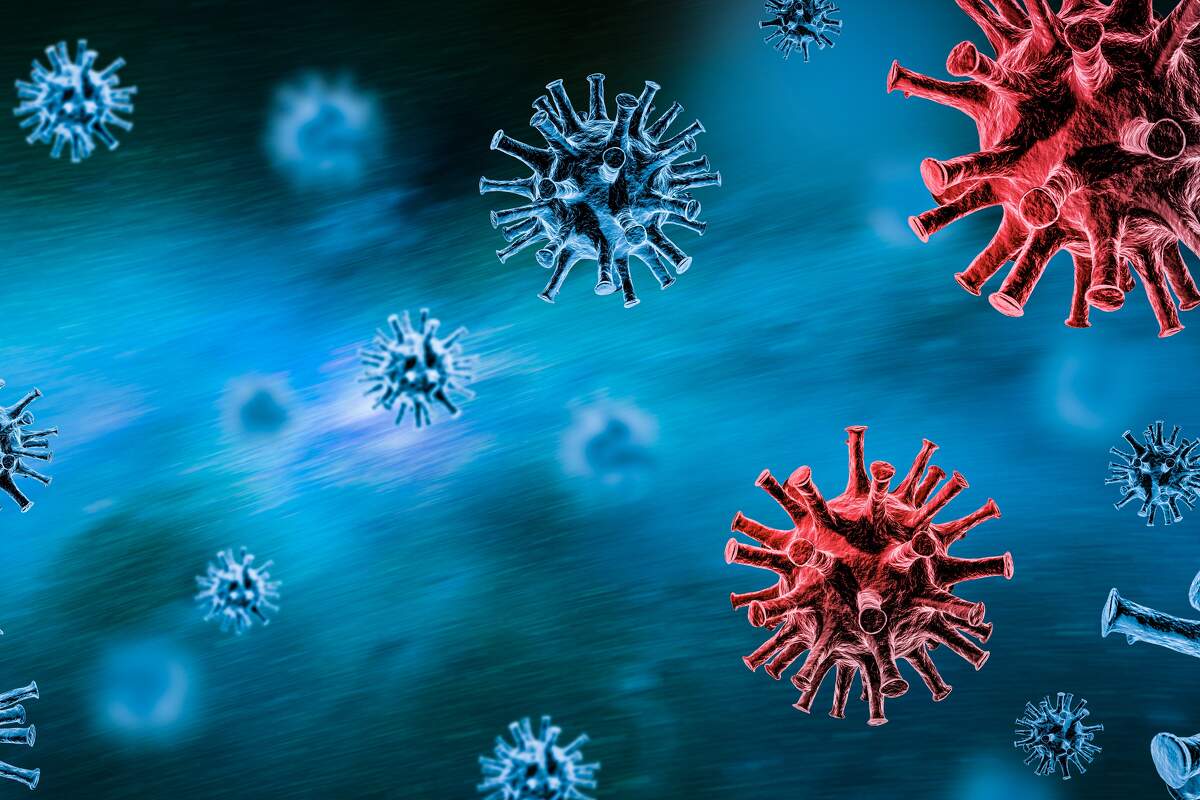 Nashville Power Poll members have weighed in on government's response to the pandemic. Members believe that:
The Cooper administration and Metro Government are doing a fabulous job.
Gov. Bill Lee is splitting it down the middle and doing a fair job.
President Trump is off the rails. His train has wrecked. In any other situation he'd be lucky to find work.
With the health and economic crisis reaching unimaginable proportions, and virtually all Americans of every stripe turning towards government as the only institution large and powerful enough to steer us from disaster, the results are telling and important. More on the reasons why the results are what they are, but here is the deep-dive on the numbers and questions:
Presenting sponsor
BlueCross Foundation Donates $750,000 to Second Harvest Food Bank
"With the onset of COVID-19, the demand for our services increases every day," says Ally Parsons, senior director of marketing & communications at Second Harvest Food Bank. "Many people are out of work and turning to a food bank for help for the first time."
As schools remain closed and more and more businesses close, the demand on Middle Tennessee food banks has never been higher.
That's why the BlueCross BlueShield of Tennessee Foundation gave $3.25 million to support food banks around the state, including $750,000 to Second Harvest.
"Every day, families count on food banks for help, and that's especially true now," said JD Hickey, M.D., CEO of BlueCross and chairman of the BlueCross Foundation. "Tennesseans get through challenging times by coming together, and we're expanding our support of food banks statewide as another way to bring peace of mind to our neighbors."
In recent weeks, demand for Second Harvest services has increased more than 60 percent. At the same time, their food donations are decreasing.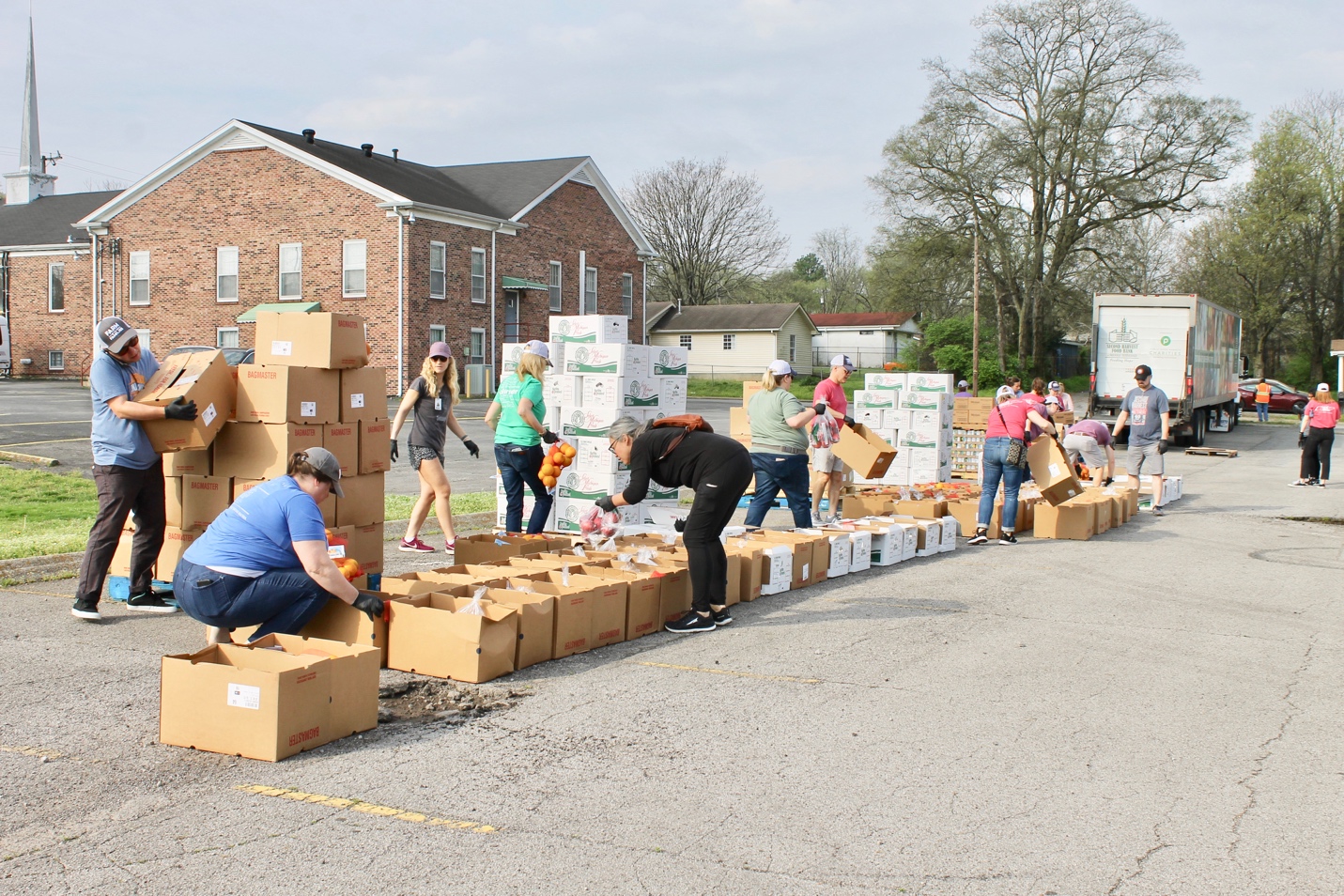 "We have amazing relationships with our grocery partners, but they are all struggling to keep food on their shelves, so that means there is a significant decrease in the donations we would typically receive from them," says Parsons. "Also, individuals are donating less food as they stay in their homes or are simply unable to afford to donate at local grocery stores in the donation food barrels."
The $750,000 BlueCross Foundation donation allows Second Harvest to:
Purchase more food so it can serve the rising demand in its 46-county service area.
Expand the agency's Emergency Food Box program, where anyone who lives in Davidson or Wilson County can get a food box with 2-3 days of staple food items.
Typically, there are income requirements to qualify for this program, but those have all been waived for now.
Food bank donations total $3.25 million statewide from BlueCross Foundation
The $750,000 Second Harvest Food Bank relief effort is part of $3.25 million the BlueCross Foundation is donating to food banks across the state. Others receiving funds include:
Mid-South Food Bank (Memphis)
Chattanooga Area Food Bank
Second Harvest Food Bank of East Tennessee (Knoxville)
Second Harvest Food Bank of Northeast Tennessee (Tri-Cities)
Regional Inter-Faith Association (Jackson)
BlueCross efforts to support local Tennessee food banks are nothing new, though these circumstances certainly are.
"We've supported food banks with employee donation drives and volunteering for years, and we knew they'd be able to maximize every dollar for communities in need," said Roy Vaughn, executive director of the BlueCross Foundation. "We are proud to be right here for the communities we serve through these donations."
Vaughn is quick to remind people, however, that the donations from the BlueCross Foundation don't eliminate the pressure Second Harvest Food Bank is facing.
"In this challenging time, all of our Tennessee food banks are affected," says Vaughn. "While we're all feeling the impact of COVID-19, we hope others will do what they can to help those in need."
To donate to the Second Harvest Food Bank, click here.
To learn more about BlueCross' response to COVID-19, visit BCBSTUpdates.com.
Response was large. 853 Nashville Power Poll members were surveyed. 400 responded, for a response rate of 46.89%. The Power Poll is not a scientific poll. But, by virtue of the fact that it asks questions only of the leading citizens of a city, it offers an interesting take on what the powerful people, or the people who actually run a city, are thinking. (Sidenote: New Orleans Power Poll launched two weeks ago. Miami and Richmond up soon.)
Context
"To secure these rights, governments are instituted among men." Gotta love that line. The Declaration of Independence. Essentially, that line defines government. It must secure our rights. What rights? That's in the preceding sentence: "Life, Liberty, and the pursuit of Happiness."
How fitting, at this crisis in American history, to consider the role of government—that it is government in which we place our confidence, and our faith, and our support, to provide us these oh-so-very fundamental rights, values, virtues.
Let me mention more history, which we all probably know but bears repeating. When Thomas Jefferson took a first stab at writing the Declaration, he was taking many of his cues from the English philosopher John Locke. Locke had been writing about the proper role of government nearly a century earlier, some of which took place as the bubonic plague was raging around him in London. Locke once wrote of government's role as protecting "life, liberty, (and) health..."
Which is all by way of saying, it seems to me, that the pandemic, and the economic collapse we are experiencing, prove the fundamental, elemental, bedrock reason for the existence of government. Locke, Jefferson, and many since have known that moments do arrive in the affairs of humankind, affecting alike the young and old, rich and poor, kind and evil, when only government can step in and protect our lives, our health, our happiness, our very organization.
We are not living in a moment when our favorite non-profit can lead.
We are not going to make it through this with an app.
We are not going to survive this by doctors alone, or economists, or the National Guard, or faith leaders, or Amazon, or Bill Gates.
Only government has the heft, the wealth, and the legitimacy of having been elected to lead our republic. Only government possesses that historical contract between government and the governed that it can be counted on to pull us through. As it works to "secure" our rights (verb), government is there to make us secure (adjective).
Boom. That's in our hard-wiring. That's how we're built.
We are presently anything but secure. The health calamity has spun out the economic calamity, which at the present time seems even more grave to me. So as we look to our leaders in government, which is what we must do, it residing in our political and historical DNA, how do we think they're doing?
Locally, we are close to John Cooper and our Metro Council, so perhaps we cut them some slack and are inclined to like them. But beyond that, Cooper—and how'd you like to be in his shoes right now anyway?—has solid support from his citizenry. He has held his daily briefings, seemed unnaturally calm, and provided in his plan for reopening the local economy (released this week) a quite rational blueprint. Power Poll members have his back. Go, Mayor, Go, sayeth the Power Poll members.
Statewide, Lee has been more in the camp of those arguing for opening the economy, as a number of Southern Republican governors have been, though he's had to defer to mayors of the state's largest cities, which have their own health departments. He doesn't get raves from Nashville voters. Eerily, the Power Poll numbers show support almost split exactly down the middle of terms of support, or non-support, for Lee's response. He gets a C.
At the national level, Power Poll members, I suspect for reasons as long as my arm, find the Trump administration unfit, unready, and unprepared. 56% of members say his responses have been "very poor." It would be a waste of time to get into why.
Consequential American leaders (Lincoln and Roosevelt come to mind) have often used moments of grave crisis to take great leaps. In disasters come moments of significant rebuilding, imaginative redefinition, wholesale reconfiguration. Tragically, no such grand and inspired undertakings have been imagined for us now. At the federal level, the level that is too big to fail, all is nonsense and ignorance. That failing is magnanimous and sad.
Power Poll Members: Do you have a friend or colleague who should be on Power Poll? Please invite them to join!
About Power Poll: Power Poll asks questions of the most powerful, influential people in U.S. cities. It is not a scientific survey. But because the people responding to the surveys comprise the leadership structure of their cities, the results afford a fascinating glimpse into the thoughts, opinions, and beliefs of those in a position to make change. Power Poll is distinctly nonpartisan.
Corporate Sponsors
We thank the following organizations for their support of Power Poll. Learn more about becoming a sponsor here.