Members Love Transit
They also say it is totally up for grabs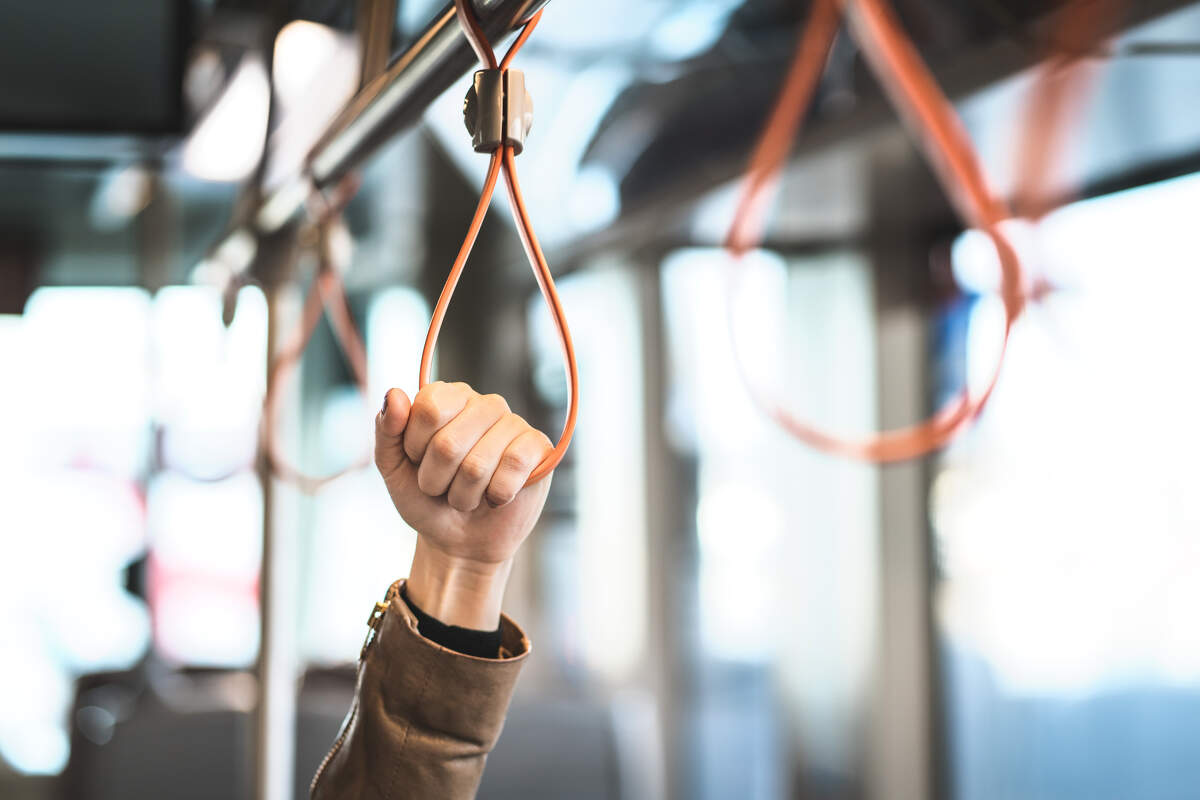 Nashville Power Poll members overwhelmingly support the city's proposed $5.4 billion transit plan. But they are hardly confident in its passage. Most think it will either fail or say they just don't know. Meanwhile just over one-third are predicting it will pass.
Those are the findings of the Power Poll. First, the numbers.
In answer to the question, "How will you vote on the mass transit referendum being held May 1?" members said:
Yes (65%)
No (29%)
Don't Know (6%)
In answer to the question, "Do you think the mass transit referendum will pass or fail?" members said:
Pass (35%)
Fail (37%)
Do Not Know (28%)
Response from Power Poll members was considerable. Forty-seven percent of the 753 Power Poll members responded to the survey, a clear indication of the issue's red-hot intensity. Traffic is awful. Power Poll members are concerned.
Power Poll members comprise the city's leadership class and come from a variety of walks—business, government, the nonprofit sector, private and public education, Music Row, sports, the arts community, and more. In summary, Power Poll members run the city. Their involvement in the transit issue has been deep and longstanding.
THE HIGHLIGHT NUMBERS
It should come as no surprise that so many Power Poll members are voting yes. In the early stages of the campaign, the pro-transit side nailed down a broad and impressive coalition of the city's leadership. It is frankly difficult to find a major nonprofit OR for-profit enterprise in this city that hasn't signed on to support the referendum. Credit the administration of former Mayor Megan Barry and the Nashville Area Chamber of Commerce for lining up a who's who of this city. With 65 percent of Power Poll members saying they are in support, and 29 percent saying they are not, that much is clear.
That's the good news for supporters. But the dissonance is ear piercing when so few of them have faith in what will happen at the ballot box.
For my money, the numbers to focus on in this Power Poll are in the prediction question—"Do you think the mass transit referendum will pass or fail?" Roughly speaking, the results fall out in thirds, distributed among those who think it will pass, fail, or don't know. These predictions underscore that this is a tight contest. There is a high degree of uncertainty about what will happen. It could go either way. AND HERE IS THE HIGHLIGHT REEL NUMBER: Even though 65 percent of Power Poll members plan to vote yes, only 35 percent predict it will pass. Thus, a sizable number of Power Poll transit supporters feel it's either going down to defeat, or they just don't know what will happen.
Bottom line: many supporters feel their own side has failed to seal the deal. They have no confidence. They are doubtful. Reasons abound as to why that's the case. Possible causes: The pro-transit side's tactics, messaging, or media have not worked. The implosion of the plan's author, Barry, threw the organization into upheaval. The anti-transit group NoTax4Trax, meanwhile, has hit home with its own attacks—the project's high taxes, huge cost, lack of emphasis on roads, and dependence on allegedly outmoded systems like light rail.
For whatever reasons, Power Poll members don't know which way the wind is blowing on this thing. To top it off, they don't feel like their side has locked up a victory.
CONTEXT
Nashville has been talking about "not becoming another Atlanta" forever. But the irresistible force met the immovable object late in the administration of Karl Dean. As if overnight, everyone found themselves stuck in traffic, muttering "What in the Hell." Dean proposed The Amp, a rather hastily suggested bus rapid transit line extending from West End Avenue into East Nashville. But the Amp's plug was pulled when: a) engineering flaws revealed it to be unworkable; and b) the Republican legislature was not inclined to help pay for something in a Democratic city. The Amp went belly-up.
On the sidelines, and around the same time, progress was being made. Numbers were being crunched by the multi-county Regional Transit Authority (RTA), an endeavor run out of Nashville's own Metropolitan Transit Authority. The RTA had pulled neighboring counties into the discussion, inasmuch as that's where so much of the traffic was coming from anyway. Cumberland Region Tomorrow and the Transit Alliance of Middle Tennessee assisted in data collection, and before long, thousands—if not tens of thousands—of commuters had been interviewed. Congestion points and growth patterns through 2040 were accounted for and plugged into an overarching plan. Soon, we were bearing witness to four-color poster boards of a coherent, 10-county transportation plan called NMotion.
Meanwhile, Republicans in the state Legislature were feeling heat from Nashville's bedroom counties (Rutherford, Williamson, etc.). Commuter constituents there were demanding action. And so the Legislature passed the Improve Act to allow certain counties and big cities to hold public referendums for transit plans. That opened the money spigot. Cha-ching.
At that point, Nashville's new mayor, Barry, used much of the multi-county overlay from NMotion for her own huge plan. She proposed a $5.4 billion system that would be anchored by light rail on five major corridors. A tunnel would run under downtown, rapid bus lines would run on other roads, improvements would be made in the city's bus system, new sidewalks would be built, transit centers would pop up, and more. To pay for it all, she deployed the recently passed Improve Act, came up with a series of suggested tax increases (sales tax being the biggest, along with others targeting visitors), and asked Davidson County voters to vote all of this up or down on May 1. That particular date of May 1 was an already scheduled election for various minor Metro offices. Turnout would be light on May 1, as opposed to elections later in the summer that would include races for U.S. Senate and governor. The election's focus would be all about transit.
Game on.
THE HEADWINDS & COMPLEXITIES
"Everyone has a plan until they get punched in the face," once observed the Socrates of boxing, Mike Tyson. Thus did the problems of passing the citywide transit referendum begin quickly. To wit:
Problem #1.
The once immensely popular Barry, under whose oversight the plan had been conceived, proposed, and scheduled for a public vote, fell into crisis. As its vaunted cheerleader, she had been counted on to pull the project across the finish line. Jeff Eller, who is running the anti-transit forces, told me this about midway through the Barry drama: "I had told my side when I first took the job that we had a shot to get this thing defeated, but if 10 days out Megan Barry were to go on TV and tell the city of Nashville that she had their best interests at heart and they should vote for transit, we were toast."
That problem vanished like the dew.
In the days between the revelation of Barry's affair with her bodyguard, and her eventual resignation, disorganization mounted, with pieces of the campaign apparatus breaking apart. Prominent Nashvillians were solicited to become the substitute face of the campaign, among them well-known attorney Charles Robert Bone. Meanwhile Chamber president Ralph Schulz took on a huge fundraising role. But hey, it got weird. Some of the chief organizers in the transit cause were also the chief advisors to the mayor in the bodyguard affair. As one higher-up pro-transit backer remarked, "Much of Megan's staff were just kids anyway. Jeff Eller started eating them for lunch."
As Barry lost command and control of the transit narrative, signs of weakness abounded. Just weeks before she resigned, Metro Council voted whether the referendum would appear on the ballot. The vote should have been an easy layup. But with Barry mortally wounded, and Council sensing blood in the water, the city's legislative body changed the proposed language in the referendum. The referendum would now say the transit plan's present day costs were $5.4 billion, but that $9 billion in revenue would be needed through 2032 once you accounted for maintenance and other costs. Including that higher cost number in the referendum did the pro-transit people no favors.
Problem #2: The Black Community
The anti-transit plan forces had a plan. Ballparking the city at 60-40 percent Democrat-Republican, they knew they had to identify a big slice of the 60 percent and tell them the plan was lunacy. What bigger constituency than African-Americans? "If we win this, that'll be the story—the wedge we threw in the black community," an anti-transit source says.
There was method in the madness. Black voters were already upset from missteps in the Barry administration—chief among them the proposed cuts at General Hospital. "You got screwed at General, and you're going to get screwed on transit," became the message. In more polite terms, black voters were told at anti-transit forums, "You get the bill and the bus. They get the light rail."
Unfortunately for the pro-transit group, the black community was its natural go-to base as well. Disproportionately large numbers of African-Americans use transit. Well-respected African-Americans Walter Searcy and Jerry Maynard were leading the messaging for the pro-side. Meanwhile, the black activist jeff obafemi carr was made a salaried member of the anti-transit campaign, and his lively presentations made him not just a player, but the face of the campaign being sent into televised debates. Also working against the pro-side among black voters was this: With a special election soon to be held for mayor, a number of black candidates entered the race. To differentiate themselves from the incumbent David Briley, many came out against the plan, lending more African-American names to the anti-cause.
A LOOK AT THE OPPOSITION
NoTax4Tracks has run a good campaign. That said, its team was gifted some easily packaged talking points that any novice could have turned into gold. Nashville residents were being asked to pay more in sales tax; and very little of the money was going to go towards roads. Both arguments hit pay dirt. One thing they did not have to do was offer an alternative plan. But on top of that, Eller's daily e-mail blasts, and ability to visualize and execute on holes in the opposition's strategy, were often brutally prescient. A strong group of prominent local businesspeople emerged as his kitchen cabinet—Mark Bloom, Joe Scarlett, Waymon Tipton, Lee Beaman, Malcolm Getz, Floyd Shechter, Joe Ledbetter, Diane Neal, Ben Cunningham, and Jimmy Webb. Outspent by approximately $1.5 million, they got a helluva bang for their buck.
A LOOK AT THE PROPONENTS
The "Let's Move Nashville" plan probably hit its nadir the day Barry left office. As soon as the low-key Briley took the oath and pledged to get transit passed, backers regained, if not momentum, then stability. "You could feel it," said Darden Copeland, who was hired by the Let's Move Nashville pro-transit organization to focus on turnout. "We do 5,000 to 6,000 calls a night and we track it in a bar graph. We hit a patch of inconsistency, but things leveled out after Mayor Briley took office. Furthermore, we've noticed an uptick in momentum as the undecided voters have begun to break in our favor."
The campaign has been run out of the offices of MP&F Public Relations, the plugged-in and ultra-connected local public relations firm. Katy Varney headed up the enterprise up in MP&F's office, as did Dave Cooley, a former member of the firm who now runs his own consultancy. In local politics, it would be hard to find two more respected political advisors. Satellite offices were opened in both north and south Nashville. Copeland's Calvert Strategies received top billing as well.
The pro's strategy focused on, first of all, building a massive level of traditional institutional support. Look at its website and you'll wonder who ISN'T backing transit. With money to spend, the pro's have spent dearly on TV, and will be up through Election Day. Anticipating a large turnout (in the 70,000 range), which will dwarf comparable Metro primaries held on this date in past years, the pro's have run a more across-the-board effort, targeting neighborhood groups, hosting forums, and dispatching surrogate speakers (including knowledgeable transit experts) across town. Labor also bought into the campaign big-time—building this mega-project will mean a hiring binge for workers. Labor's muscle, though less than it was 20 years ago, still matters.
CONCLUSIONS
Early voting indicates very high turnout, and most insiders were of the opinion that it favored the anti's. However, the resources of the pro-side clearly favor an ability to drive vote on Election Day. An argument can be made that the pro-side has been making up for lost ground since Briley assumed office, but to the extent that it will be adequate, there is simply no way of knowing. I will not be surprised if this election goes either way.
Should transit fail, it will be a stunning upset. Blame will be laid at the feet of the former mayor, whose chaos derailed the plan, in addition to poor messaging that never delivered on telling us why the plan was great to begin with and why we should have gotten excited about it.
Should transit pass, the referendum will be further evidence of this city's willingness to spend big on capital projects and raise taxes to do so. It will be evidence that we are an intensely progressive city. Not to mention an impregnably Democratic city as well.
Power Poll Members: Do you have a friend or colleague who should be on Power Poll? Please invite them to join!
About Power Poll: Power Poll asks questions of the most powerful, influential people in U.S. cities. It is not a scientific survey. But because the people responding to the surveys comprise the leadership structure of their cities, the results afford a fascinating glimpse into the thoughts, opinions, and beliefs of those in a position to make change. Power Poll is distinctly nonpartisan.
Corporate Sponsors
We thank the following organizations for their support of Power Poll. Learn more about becoming a sponsor here.