Incumbent Briley Leads the Pack in August Mayor's Race
With A Potential Freeman Candidacy Showing a Glimmer of Hope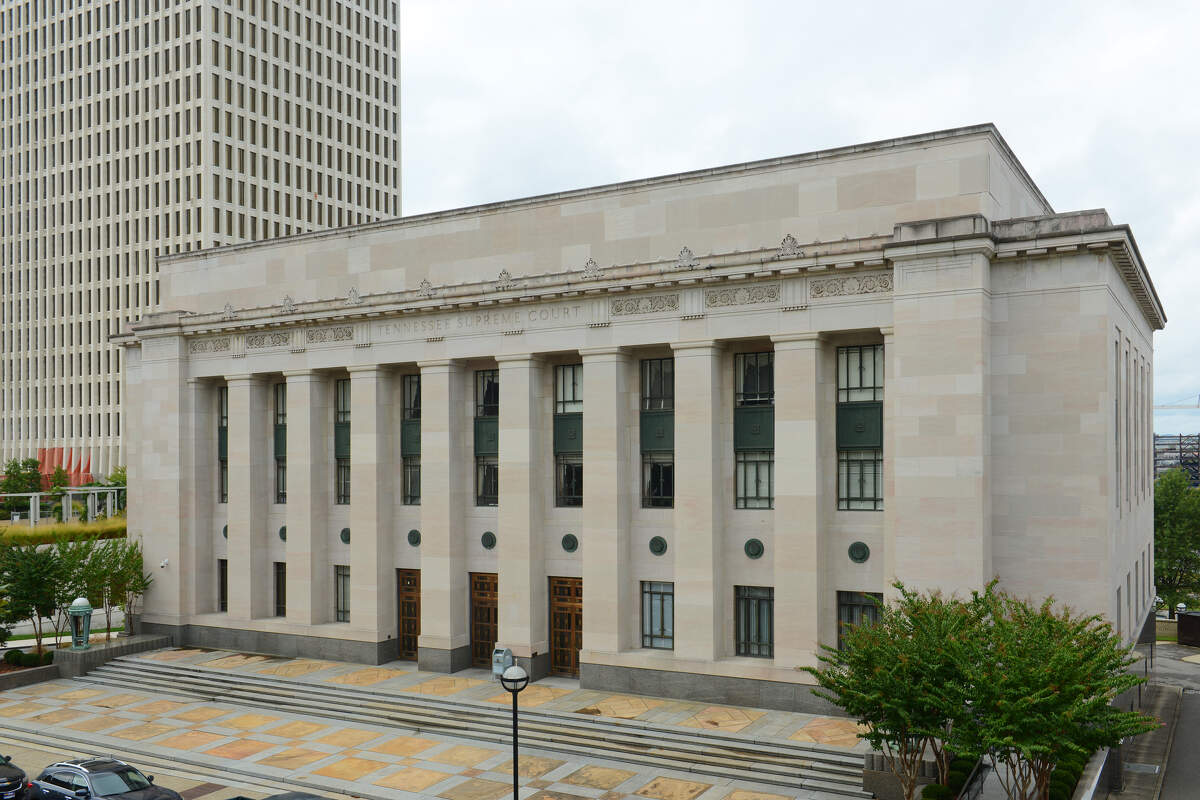 David Briley is in a good position to be re-elected mayor of Nashville, according to Nashville Power Poll members. He holds a solid lead against state Rep. John Ray Clemmons, the only other announced candidate in the Aug. 1 election so far. One scenario that might give Briley fits would arise if wealthy businessman Bill Freeman were to jump in the race. Other than that, Briley is solid.
Here are the specific results from the latest Nashville Power Poll, underwritten by BlueCross BlueShield of Tennessee.
Question #1: Two people have announced they are running for mayor in the upcoming Aug. 1 mayoral race. They are the incumbent David Briley and state Rep. John Ray Clemmons. Whom would you vote for in a Briley-Clemmons race?
Answer: Briley (83%), Clemmons (17%)
Question #2: In this two-person matchup, whom do you think would actually win?
Answer: Briley (88%), Clemmons (13%)
Question #3: Others are looking at entering the race. They include At-Large Councilmember John Cooper and businessman Bill Freeman. In a field including these two candidates, whom would you vote for?
Answer: Briley (60%), Clemmons (7%), Cooper (17%), Freeman 16%)
Question #4: In this expanded field, whom do you think would win?
Answer: Briley (65%), Clemmons (5%), Cooper (9%), Freeman (22%)
The Power Poll is not a scientific survey. It is, instead, a glimpse into the thoughts and opinions of the city's powerful leadership class. Members come from a variety of fields, including politics and government, the private sector, non-profits, Music Row and entertainment, sports, the religious community, and more. Basically, this survey audience is composed of those who run the city. Some 39%, or 315 of the 815 people surveyed, responded to the questions.
ANALYSIS
Briley has got to be a little tired of running for this job. When Megan Barry resigned on March 6, 2018, Briley pole-vaulted from vice-mayor to mayor. He was then required to run in a special election two-and-a-half months later. He won that race commandingly, with over 50% of the vote, thereby avoiding a runoff. It may have seemed a gargantuan accomplishment at the time, but it was a fairly weak field.
Once in office, Briley stepped into a barnyard of festering issues. Transit. Metro General Hospital. Budget woes. Feuds between the police force and DA's office. He had to be thinking that the job was not all that it was cracked up to be.
Progress came. Following along in the wake of the Barry soap opera, he projected calmness, which voters liked. Many remarked he seemed to have been produced by the same central casting unit that had generated so many of our recent mayors — white, male, well-educated, on the quiet side, a little wonky. (Think Bredesen, Purcell, Dean.) "We tried the head cheerleader model and look where we wound up," one Power Poll member said to me not long ago. "It's back to same-old same-old."
To be fair, Bredesen, Purcell and Dean all grew in office, and their public speeches and appearances became more than respectable. Nonetheless, when people talk behind Briley's back about him these days, it is often with regard to his charisma deficit rather than concern about his actual job performance.
But performance grumbles have festered nonetheless. Barry's massive transit referendum, which Briley supported, failed on his watch. Trouble in the school system has been brewing; board members are starkly divided about what to do with our schools chief. Briley opposed cost-of-living pay increases for Metro workers, and lefties got all mad over that. Briley questioned the community oversight board for police, which ultimately passed in a citywide referendum. Arguments have been raging over how our city's revenue streams could be so meager when there is so much growth going on around us. Some want us to tap into our property tax revenue stream for more dollars.
Given that Briley had lot to fix when he came into office, most observers will tell you that David Briley has seemed to find his sea legs. A mayoral staff housecleaning has taken place since Barry left. In addition to his chief of staff and countless others, longtime mayoral fixture Rich Riebeling — a veteran of three mayors, whose power and reach rivaled everyone's — has left the building. "He seems not to be putting out fires anymore, so much as delving into getting things done," said one Power Poll member. If it is true that he goes about things in a very low-key manner, I am told he is knee-deep on several fronts in policy changes (in education, for one) that will be far-reaching.
To the extent that he appears to have righted his ship, moved Metro through a difficult budget debate, and now begun to get his claws into governing like he wants to, Power Poll members seem gung-ho with regard to his future. Nearly nine in 10 Power Pollsters think if John Ray Clemmons is his only opponent, Briley will win. That's a large margin. In an expanded field that would include two oft-mentioned candidates — Cooper and Freeman — Briley wins as well.
JOHN RAY CLEMMONS
Briley's only announced opponent is Clemmons, who was elected to the Legislature in 2014 and whom Power Poll members see as a long shot. Clemmons, who lives in the Belmont-Hillsboro area, has come out fairly strong against Briley, attacking his lack of leadership and his positions on key issues. Cautioning that he is not running a campaign of attack against Briley, his compare-and-contrast is nonetheless written in bold type.
Clemmons says he wants to focus on public education, transportation, and affordable housing. "I'm one of those many Nashvillians who have concerns about the direction of the city. I think we need decisive leadership. We've got to have a vision for the future of this city. Too many Nashvillians right now don't have a city where they know where we're going right now. People want to know why we're not addressing the important issues."
Clemmons faults Briley for failing to support the cost-of-living increases for Metro workers, for "writing off transit," and not "looking at the property tax rate" for more revenue to increase city services. "We've got to figure out what funds are needed to do what we need to do." Clemmons says he has hired a fundraising consultant, campaign manager, and communications director, with headquarters in Melrose to open Feb. 1. Asked whether he will have the funds to run a robust campaign, he said the election in 2015 "showed us that the most money doesn't always win."
FREEMAN AND COOPER
Both Cooper and Freeman have been looking at possibly entering the mayor's race. Interestingly, Freeman shows a measure of strength in the Power Poll when members are asked about a four-person contest that would include the announced candidates (Briley and Clemmons) as well as Cooper and Freeman. Some 22% of Power Poll respondents responded that they thought Freeman would beat Briley, which is higher than either Cooper or Clemmons. Freeman ran a very strong race for mayor in 2015. His significant personal wealth, strength in the African-American community, and name recognition are strong positives.
Asked whether he plans to run, Freeman emailed me this statement. "My desire to serve Nashville is as strong today as it ever has been, maybe stronger. I'm concerned about a number of things from mass transit, to affordable housing and the growing Metro Government deficit. I understand several polls have been done and am encouraged by what I've been told. The final decision hasn't been made. [Wife] Babs and I are almost there, and I anticipate we will make a decision sometime very soon ... within a few weeks."
I also spoke by phone with Cooper and asked if he planned to get in the race. In a lengthy conversation, he deftly sidestepped a direct answer to the question, although he did acknowledge, "I am evaluating it." We did have a delightful talk that touched on a recent story in The New Yorker about the future of newspapers, the new Whole Foods going up downtown, some transit solutions he is exploring, and more.
CONCLUSION
While some Nashvillians do have their problems with Briley, both stylistically and on the issues, voters are not crashing the gates in anger. The percentage of those who oppose him is not great. The high-wattage, bling-bling departure of Barry, the failure of transit, and the special mayoral election have us either suffering from election fatigue or seeking safe and comfortable political harbor. Briley may not sizzle. But, according to this city's leadership class, he's our guy and we're sticking with him.
Power Poll Members: Do you have a friend or colleague who should be on Power Poll? Please invite them to join!
About Power Poll: Power Poll asks questions of the most powerful, influential people in U.S. cities. It is not a scientific survey. But because the people responding to the surveys comprise the leadership structure of their cities, the results afford a fascinating glimpse into the thoughts, opinions, and beliefs of those in a position to make change. Power Poll is distinctly nonpartisan.
Corporate Sponsors
We thank the following organizations for their support of Power Poll. Learn more about becoming a sponsor here.