Dolly, Vandy, & The Bachelorettes: Your Results Are IN!
April Nashville Power Poll Take-Away's: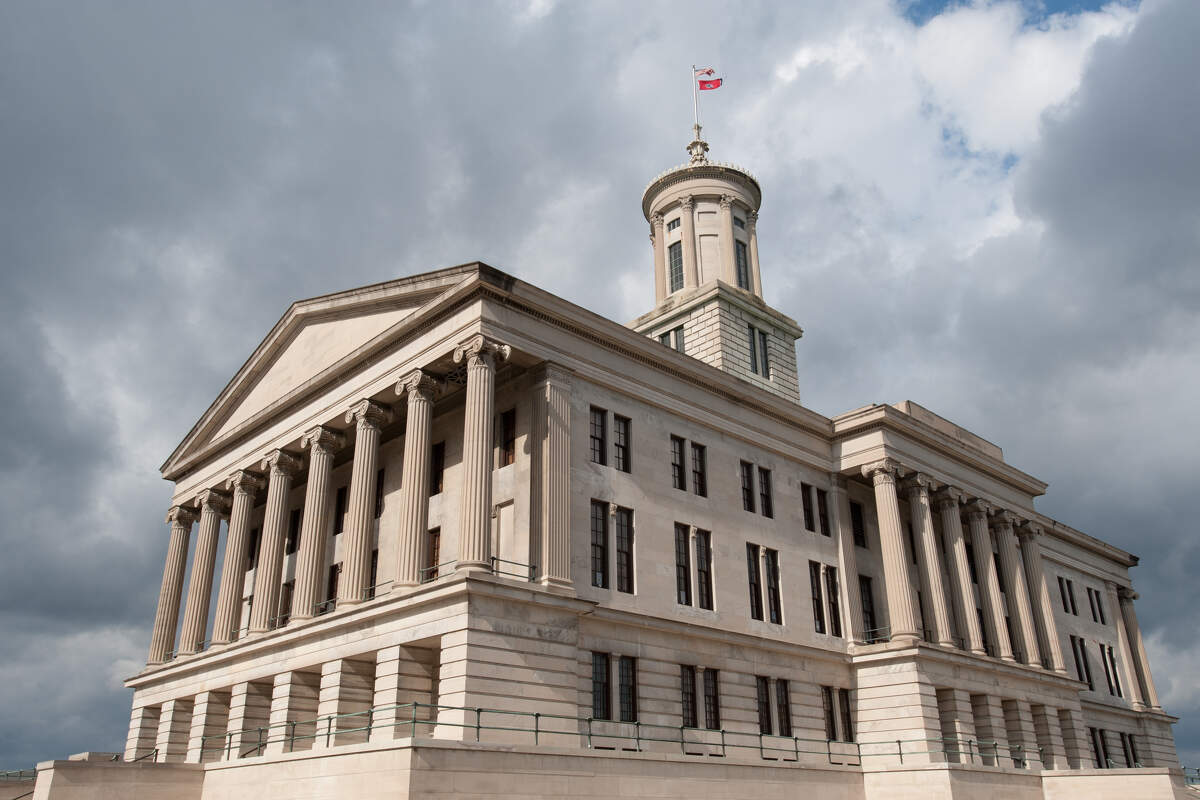 Here's our grab bag Power Poll for April.
NO BIG STATUE FOR DOLLY
Power Poll members don't want a statue of Dolly Parton on the grounds of the state Capitol (as some legislators have suggested).
BACHELORETTES: DRINK LESS, SPEND MORE
While Power-Pollers aren't crazy about Nashville as the weekly home for Bachelorette Bacchanalia, they do want the economic impact bachelorette parties bring.
AND IT'S A HUGE BUST IF VANDY BOLTS TO ACC
Last, they don't want Vanderbilt teams to leave the bright lights of the SEC for the more tweedy comforts of the Atlantic Coast Conference (ACC).
The Questions, The Answers, The Results:
Of 647 Nashvillians surveyed, here are the 350 tallied responses to the following three questions (response rate = 54.1%):
Question 1: "Do you think it would be a good idea to install a statue of Dolly Parton on the grounds of the State Capitol, as some state legislators have suggested?"
• Yes: 26.9%
• No: 57.4%
• Don't know: 15.7%
Question 2: "Nashville bachelorette parties appear to be back in swing. Which statement best matches your view of the proliferation of these parties over the years."
• I love them, they help our economy, and believe they add life and vibrancy to the city: 20.6%
• I put up with them, am neutral on whether they add to the life of the city, but do like the tourism dollars they bring: 52.3%
• I think they are often out-of-control, they clog traffic as they pedal-tavern through downtown, they often behave recklessly, and they are little more than a trashy spectacle: 23.4%
• None of the above: 3.7%
Question 3: "Vanderbilt athletics are in rebuilding mode, having hired a new women's basketball coach, a new football coach, and a new permanent athletics director in the last year. Here's our question: Financial considerations aside, do you think Vanderbilt should leave the SEC and join the ACC?"
• Vanderbilt should join the ACC: 17.7%
• Vanderbilt should remain in the SEC: 56.0%
• Don't know: 26.3%
The Context
This was not our weightiest Power Poll in terms of subject matter. Some of the questions, in fact, may seem trivial as we emerge from the Dark Ages of the pandemic and the turbulence of the Trump administration. I have been dying to ask these questions, however, for months, but they were overshadowed by the great, epochal issues that have dogged our nation in the last year. But it's not the life-and-death issues that often grab our attention as we go about our daily lives. On a couple of these, I was frankly surprised by the results.
The Dolly Parton Statue
It would be difficult to find a more beloved woman in Tennessee than Dolly Parton. And that love is universal: old, young, rich, poor, gay, straight, and so on across the demographic rainbow.
So, it's not surprising a Tennessee House of Representatives committee voted earlier this year to erect a statue of her on the Capitol grounds.
Parton, though flattered, quickly put the matter to rest with a "thanks, but no thanks" response (as she did numerous times to President Trump's Presidential Medal of Freedom offers).
Yet, even though this statue's unlikely to ever be etched in stone, I think the topic poses some important questions, starting with: Should we use the spaces proximate to our state Capitol to honor "civilians" like Parton in addition to those whose lives and work have been directly involved, in one way or another, with the governing matters of our great state? Here's another: Should a living person be memorialized this way?
To reach my own conclusion, I imagined a statue of Dolly Parton rising next to the one of Andrew Jackson astride his horse (probably the best-known sculpture on the Capitol grounds) and almost instantly came to the same decision most of you did: It's just a little too weird.
Or, as John Bridges, Metro's former director of Cultural Affairs, wrote in the Power Poll comments section: "Dolly's not dead. We only put up statues of people who are."
The Bachelorette Parties
They're baaaaack!
One sees them everywhere—again—the bachelorettes in their short shorts, cowboy boots, and sequined "Bride Squad!" T-shirts.
It came as a surprise to me that 70% of you either loved—or at least endured—the bachelorette phenomenon in exchange for the financial benefits it brings. What that says, I suppose, is that we are very economically motivated when it comes to our willingness to accommodate things we may not be super-wild about. Living in a city in which tourism is part of the economic engine does in fact mean having to make accommodations. Try living next to Mt. Rushmore. It just goes with the territory.
The Vandy Dilemma: Will it SEC or go?
So much about the ACC seems a better fit for Vanderbilt than the SEC. The academically charged profile of many ACC universities—Duke, Wake Forest, and Boston College, to name just three—seems closer to Vandy than the good-ole-boy-charged profile of many SEC schools. Basketball is a strong suit in the ACC, and while Vanderbilt hasn't prospered in basketball as it once did, one would think Memorial magic might return by showcasing ACC throwdowns. Finally, let's just say that ACC football might be a more realistic environment for Vandy than playing in the SEC.
AND YET: Power Pollers say Vanderbilt should stay in the SEC. And honestly, let's do consider the money for a second. The amount of SEC football money Vanderbilt rakes in would be dramatically reduced by an ACC move.
Regardless, I like what local attorney Irwin Kuhn had to say about the issue: "Vanderbilt joining the ACC is one of three things I would most like to see in my lifetime. VU is a school with a rich basketball history and being in the ACC would give it a recruiting edge. It might from time to time also be competitive in ACC football. It will never be competitive in SEC football. The Democratic National Committee moving to somewhere in the middle of the country is one of the other three. I am too old to remember the third. World peace?"
POLL DISCLAIMER: The non-partisan, independent Power Poll is not a scientific poll. Rather, it surveys only those in the "leadership class" of the city who hail from the for-profit, non-profit, and public sectors. Members of Power Poll swing large bats and can move the city's operational levers when needed.
FYI: Power Poll is currently in 26 U.S. cities, aspires to be in the top 300, and is raising venture money to get there. Click here to check out our investment offering.
Power Poll Members: Do you have a friend or colleague who should be on Power Poll? Please invite them to join!
About Power Poll: Power Poll asks questions of the most powerful, influential people in U.S. cities. It is not a scientific survey. But because the people responding to the surveys comprise the leadership structure of their cities, the results afford a fascinating glimpse into the thoughts, opinions, and beliefs of those in a position to make change. Power Poll is distinctly nonpartisan.
Corporate Sponsors
We thank the following organizations for their support of Power Poll. Learn more about becoming a sponsor here.