Dolly, Vandy, & The Bachelorettes: Your Results Are IN!
April Nashville Power Poll Take-Away's: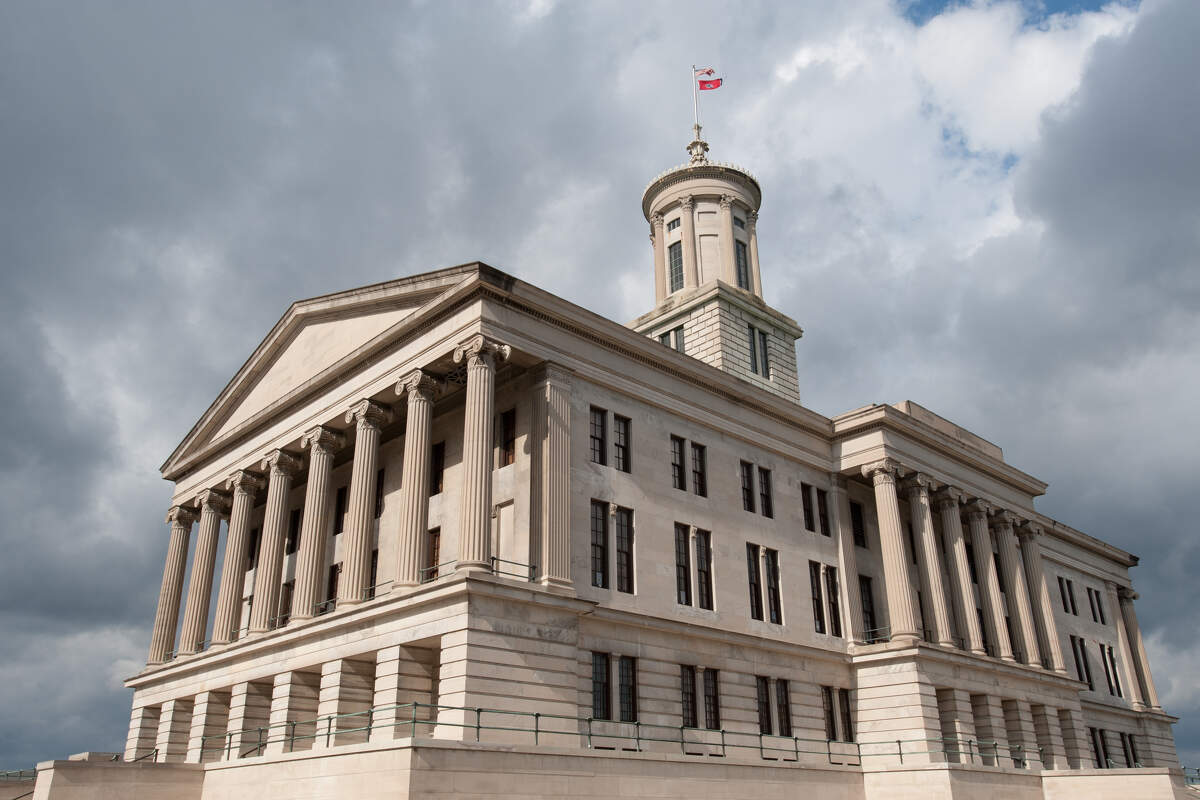 Here's our grab bag Power Poll for April.
NO BIG STATUE FOR DOLLY
Power Poll members don't want a statue of Dolly Parton on the grounds of the state Capitol (as some legislators have suggested).
BACHELORETTES: DRINK LESS, SPEND MORE
While Power-Pollers aren't crazy about Nashville as the weekly home for Bachelorette Bacchanalia, they do want the economic impact bachelorette parties bring.
AND IT'S A HUGE BUST IF VANDY BOLTS TO ACC
Last, they don't want Vanderbilt teams to leave the bright lights of the SEC for the more tweedy comforts of the Atlantic Coast Conference (ACC).
Presenting sponsor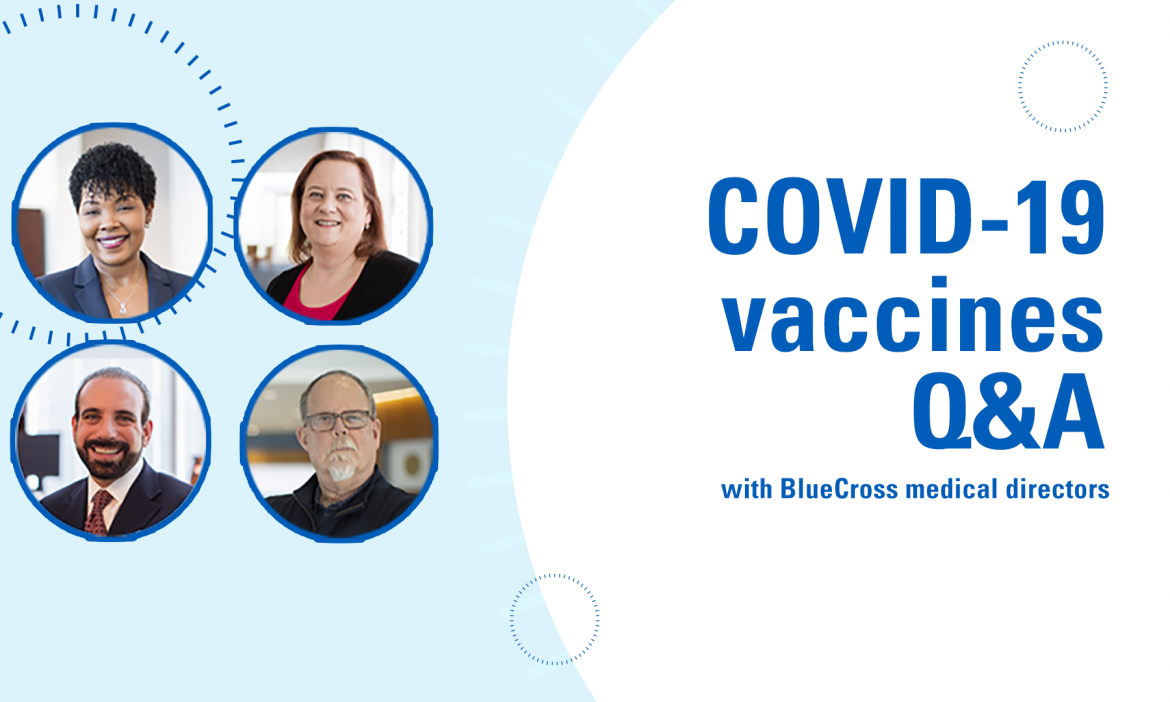 COVID-19 vaccines: Q&A with four BlueCross medical directors
As of April 21, more than 215 million COVID-19 vaccines had been administered in the U.S., with more than 134 million Americans having received at least one dose. Now that eligibility in Tennessee includes anyone over the age of 16, we understand some people may still have questions.
We asked these four BlueCross medical experts to share what they've learned so far about the safety and effectiveness of COVID-19 vaccines, and what to expect when getting one:
Dr. Andrea Willis, 

senior vice president and chief medical officer

Dr. J.B. Sobel, 

vice president and chief medical officer of senior products

Dr. Jeanne James, 

vice president & chief medical officer of BlueCare Tennessee

Dr. Stephen Peake, 

medical director of senior products
Vaccine development and testing
Can you tell us about the different vaccines that are available? How were they developed and tested?
Dr. Sobel: There are three vaccines currently approved by the Food and Drug Administration (FDA) under Emergency Use Authorization (EUA). Pfizer and Moderna are messenger RNA (mRNA) vaccines. This type of vaccine teaches our body how to make a protein which then triggers an immune response. That immune response produces antibodies, which is what protects you from the virus if it were to enter your body. The third is the Johnson&Johnson viral vector vaccine, and it works by using a modified virus (that poses no threat of contracting COVID-19) to instruct our cells to make antibodies. This process produces the same antibodies and a similar immune response as the mRNA vaccine.
It's important to note that all three of these vaccines have gone through the normal testing and approval process with the FDA that all other vaccines have gone through.
In the clinical trials that have included tens of thousands of participants, they have been found to be safe and effective.
The level of immune response is greater than even the flu vaccine in recent years.
Dr. Willis: U.S. health officials recently called for a pause in distribution of the Johnson&Johnson vaccine due to extremely rare cases of blood clots. These clots occurred in just 6 reported cases out of the nearly 7 million Americans who received this vaccine, and illustrates how closely medical experts are following adverse reactions to all of the COVID-19 vaccines. This side effect is sometimes seen with other medications, as well. We'll continue to monitor these developments and share information with our members.
How long will the antibodies last from the COVID-19 vaccine, and how frequently will we need to get it?
Dr. Peake: Research on this topic is still ongoing, but conservatively, health experts are saying six months. This means that we will have to get a booster shot; it's just a question of when.
Dr. Willis: Yes. The FDA has already cleared a process to approve boosters at a faster pace. That's good news, so we can hopefully stay ahead of the emerging COVID-19 variants.
Speaking of variants, what is a variant?
Dr. Sobel: Variants are different types of the same virus. Over time, the protein coat around a virus can change and this can create differences among the characteristics of the virus. These changes can include how likely it is to cause active infection, what symptoms are visible and even how deadly it can be.
Dr. Willis: This is why you often hear that we're in a race between variants and vaccines. The more that a virus is able to circulate, the greater the chances are that it's going to mutate. This is another reason it's so important to go ahead and get vaccinated.
Can you still be an asymptomatic carrier of the virus after getting the vaccine?
Dr. James: Research is showing that all three of the vaccines are very effective in preventing serious infection, hospitalization and death. What we're still learning is if you can still experience an asymptomatic infection that you can spread to someone else after getting the vaccine. Early data shows that vaccines may help keep people from spreading the virus, but we're still learning as more people get vaccinated. That's part of the reason why experts recommend still wearing your mask, washing your hands and social distancing until more people are vaccinated.
Would you recommend one vaccine over another?
Dr. Willis: The best vaccine is the one that you can get as soon as possible. Any vaccine you choose is going to give you protection that you don't have today.
What to know and expect when getting a vaccine
Have you received your vaccine? Can you tell us about your experience?
Dr. Peake: I had both doses of the Pfizer vaccine in February. I had a sore arm with each for about 24 hours. I've heard reports of a fever and some swelling from others, but these are all minor and subside on their own. I got the vaccine so it'll be safe to be around my family again.
Dr. Sobel: I've also received the Pfizer vaccine. I had some arm soreness the day after both injections, but no other symptoms. I got vaccinated because I wanted to protect my family and those around me. I want to get back to work and get out and see people again.
But more than anything else, I want to reach herd immunity, which is when enough people have protection that this virus stops spreading, even if a relatively small portion of the population is not yet immunized.
Dr. James: I have similar reasons as Dr. Peake and Dr. Sobel, but I also want to be a good example. I know there are people that trust me and want to know if I've gotten vaccinated. I want to share my experience to hopefully encourage others who may be undecided.
Dr. Willis: I want to be a good example as well. I know there is hesitancy, especially in minority communities, but minority communities have been disproportionately impacted by COVID-19. We have something that can help us out of this pandemic, and I want to be a part of that.
Can you get the vaccine if you take a daily prescription medication?
Dr. James: Yes. We haven't seen any evidence that the vaccines interfere with medication or vice versa. If anything, it's even more important that you get the vaccine since that medication may be for a condition that puts you at a high risk for severe complications from COVID-19.
Should you get the vaccine if you have already had COVID-19?
Dr. Peake: Yes. Once you've gone through the quarantine period and you're no longer experiencing symptoms, the CDC recommends getting the vaccine.
If you're feeling ill with a relatively minor condition like a sinus infection, should you wait to get the vaccine?
Dr. Sobel: Yes. The questionnaire you complete when making your appointment for the vaccine will actually ask you how you are feeling. The CDC guidance is to wait. It's best to not have any fever or active infection within the last 14 days before you receive your COVID-19 immunizations.
Does the vaccine have any impact on fertility?
Dr. Peake: No. Pregnancy is actually considered a high-risk condition for COVID-19 and that makes it even more important for pregnant women to get the vaccine. There is no data to show that there is any impact on either male or female fertility.
Dr. Willis: The American College of Obstetricians and Gynecologists have endorsed getting the vaccine, as well as the Society for Maternal-Fetal Medicine and the American Society for Reproductive Medicine.
Dr. James: It's also important to note that studies have shown that newborns whose moms have had COVID-19 or who have received the vaccine, have been born with antibodies. The vaccine can help protect both mom and the baby and that's just another reason why it's important to get vaccinated.
Should you wait to receive any other immunizations after receiving your COVID-19 vaccine?
Dr. Sobel: The current recommendation is to not receive any other vaccine within 14 days of the COVID-19 vaccine. Most immunizations have a window to receive both the first and second dose, so it shouldn't be an issue to delay. I would prioritize the COVID-19 vaccine, so you can have the most protection at this critical time, before you receive any other recommended vaccinations. It's best to have discussions around immunizations with your health care provider if you have questions on timing or priority of immunizations.
What else should Tennesseans know about COVID-19 vaccines?
Dr. Willis: It's a unanimous decision between the four of us that you should get your vaccine. We're not just talking about it, we've done it, and it's important to us. It's important to your community and it's important to your family. Everyone has the opportunity to be a role model.
Our message is clear: get your vaccine.
More about the COVID-19 Vaccine
The Facts on and Support for the Vaccine From BlueCross
Dr. Andrea Willis: My COVID-19 Vaccine Experience (video)
The Questions, The Answers, The Results:
Of 647 Nashvillians surveyed, here are the 350 tallied responses to the following three questions (response rate = 54.1%):
Question 1: "Do you think it would be a good idea to install a statue of Dolly Parton on the grounds of the State Capitol, as some state legislators have suggested?"
• Yes: 26.9%
• No: 57.4%
• Don't know: 15.7%
Question 2: "Nashville bachelorette parties appear to be back in swing. Which statement best matches your view of the proliferation of these parties over the years."
• I love them, they help our economy, and believe they add life and vibrancy to the city: 20.6%
• I put up with them, am neutral on whether they add to the life of the city, but do like the tourism dollars they bring: 52.3%
• I think they are often out-of-control, they clog traffic as they pedal-tavern through downtown, they often behave recklessly, and they are little more than a trashy spectacle: 23.4%
• None of the above: 3.7%
Question 3: "Vanderbilt athletics are in rebuilding mode, having hired a new women's basketball coach, a new football coach, and a new permanent athletics director in the last year. Here's our question: Financial considerations aside, do you think Vanderbilt should leave the SEC and join the ACC?"
• Vanderbilt should join the ACC: 17.7%
• Vanderbilt should remain in the SEC: 56.0%
• Don't know: 26.3%
The Context
This was not our weightiest Power Poll in terms of subject matter. Some of the questions, in fact, may seem trivial as we emerge from the Dark Ages of the pandemic and the turbulence of the Trump administration. I have been dying to ask these questions, however, for months, but they were overshadowed by the great, epochal issues that have dogged our nation in the last year. But it's not the life-and-death issues that often grab our attention as we go about our daily lives. On a couple of these, I was frankly surprised by the results.
The Dolly Parton Statue
It would be difficult to find a more beloved woman in Tennessee than Dolly Parton. And that love is universal: old, young, rich, poor, gay, straight, and so on across the demographic rainbow.
So, it's not surprising a Tennessee House of Representatives committee voted earlier this year to erect a statue of her on the Capitol grounds.
Parton, though flattered, quickly put the matter to rest with a "thanks, but no thanks" response (as she did numerous times to President Trump's Presidential Medal of Freedom offers).
Yet, even though this statue's unlikely to ever be etched in stone, I think the topic poses some important questions, starting with: Should we use the spaces proximate to our state Capitol to honor "civilians" like Parton in addition to those whose lives and work have been directly involved, in one way or another, with the governing matters of our great state? Here's another: Should a living person be memorialized this way?
To reach my own conclusion, I imagined a statue of Dolly Parton rising next to the one of Andrew Jackson astride his horse (probably the best-known sculpture on the Capitol grounds) and almost instantly came to the same decision most of you did: It's just a little too weird.
Or, as John Bridges, Metro's former director of Cultural Affairs, wrote in the Power Poll comments section: "Dolly's not dead. We only put up statues of people who are."
The Bachelorette Parties
They're baaaaack!
One sees them everywhere—again—the bachelorettes in their short shorts, cowboy boots, and sequined "Bride Squad!" T-shirts.
It came as a surprise to me that 70% of you either loved—or at least endured—the bachelorette phenomenon in exchange for the financial benefits it brings. What that says, I suppose, is that we are very economically motivated when it comes to our willingness to accommodate things we may not be super-wild about. Living in a city in which tourism is part of the economic engine does in fact mean having to make accommodations. Try living next to Mt. Rushmore. It just goes with the territory.
The Vandy Dilemma: Will it SEC or go?
So much about the ACC seems a better fit for Vanderbilt than the SEC. The academically charged profile of many ACC universities—Duke, Wake Forest, and Boston College, to name just three—seems closer to Vandy than the good-ole-boy-charged profile of many SEC schools. Basketball is a strong suit in the ACC, and while Vanderbilt hasn't prospered in basketball as it once did, one would think Memorial magic might return by showcasing ACC throwdowns. Finally, let's just say that ACC football might be a more realistic environment for Vandy than playing in the SEC.
AND YET: Power Pollers say Vanderbilt should stay in the SEC. And honestly, let's do consider the money for a second. The amount of SEC football money Vanderbilt rakes in would be dramatically reduced by an ACC move.
Regardless, I like what local attorney Irwin Kuhn had to say about the issue: "Vanderbilt joining the ACC is one of three things I would most like to see in my lifetime. VU is a school with a rich basketball history and being in the ACC would give it a recruiting edge. It might from time to time also be competitive in ACC football. It will never be competitive in SEC football. The Democratic National Committee moving to somewhere in the middle of the country is one of the other three. I am too old to remember the third. World peace?"
POLL DISCLAIMER: The non-partisan, independent Power Poll is not a scientific poll. Rather, it surveys only those in the "leadership class" of the city who hail from the for-profit, non-profit, and public sectors. Members of Power Poll swing large bats and can move the city's operational levers when needed.
FYI: Power Poll is currently in 26 U.S. cities, aspires to be in the top 300, and is raising venture money to get there. Click here to check out our investment offering.
About Power Poll: Power Poll asks questions of the most powerful, influential people in U.S. cities. It is not a scientific survey. But because the people responding to the surveys comprise the leadership structure of their cities, the results afford a fascinating glimpse into the thoughts, opinions, and beliefs of those in a position to make change. Power Poll is distinctly nonpartisan.