David Briley: Big-Time Winner
But runoff against Carol Swain likely in mayor's race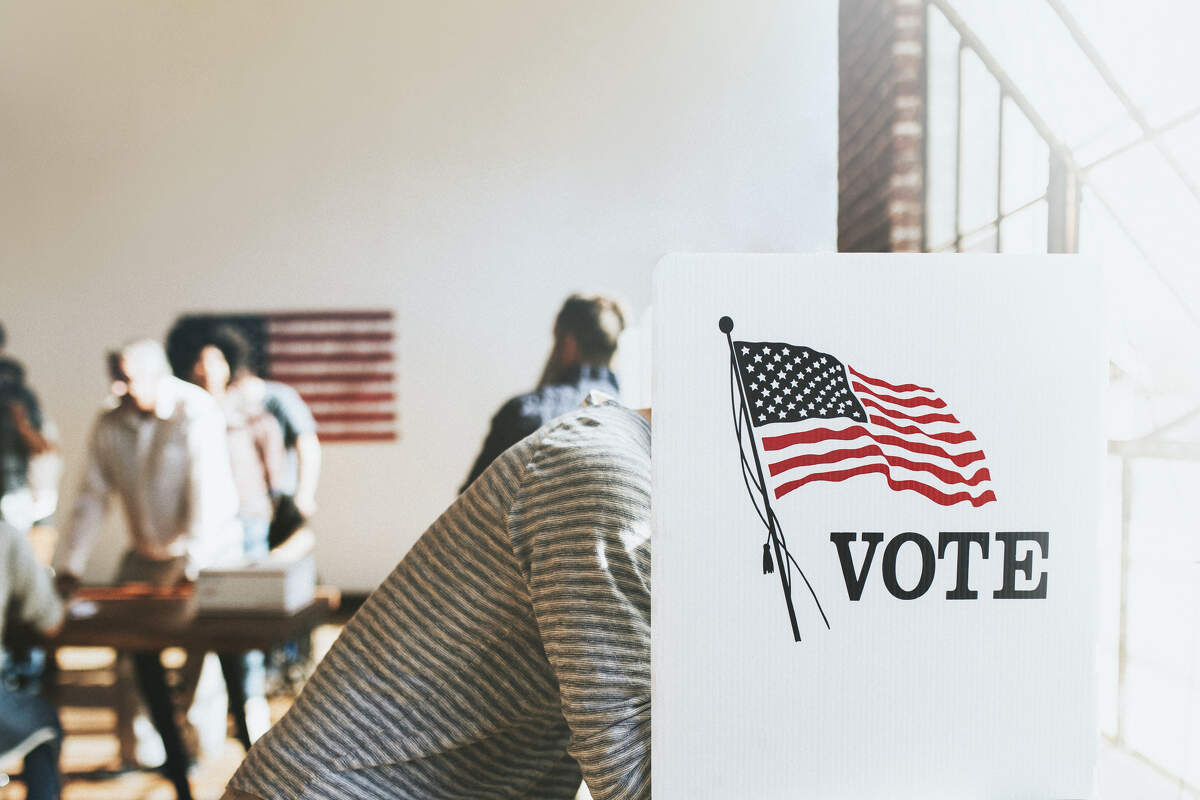 David Briley will handily place first in the May 24 special mayoral election.
Conservative firebrand Carol Swain will place second.
Briley will not garner over 50% of the vote, meaning we will head to a runoff election pitting Briley versus Swain on June 28.
These are the predictions of the latest Nashville Power Poll, brought to you by our underwriting sponsor CapStar Bank. Response was high. Approximately 48% of Power Poll members—362 out of 747—responded to the poll.
Snapshot of the Results
Here are the questions we asked of Power Poll members and their answers.
Question: Whom are you voting for in the mayor's race?
Answer: Briley (84%), Swain (8%), Carr (4%), Love (3%), Gilmore (1%)
Question: Who do you think will place first?
Answer: Briley (95%), all others (5%)
Question: Who do you think will place second?
Answer: Swain (45%), Gilmore (26%), Love (12%), Carr (11%), Briley (3%), Wallace (3%)
Question: Do you think any candidate will garner over 50 percent of the vote and avoid a runoff? Answer: No (53%), Yes (47%)
Background & Context
This special election for mayor is being held in the wake of the shocking resignation of former Mayor Megan Barry, whose head-spinning affair with her bodyguard led to a prolonged struggle with our local district attorney, and, finally, her resignation. When she left office on March 6, the vice mayor, Briley, became mayor. A special election date of May 24 was chosen to elect someone to serve out Barry's term. Thirteen candidates are running. (Besides Briley and Swain they are Carlin J. Alford, Ralph Bristol, jeff obafemi carr, Julia Clark-Johnson, Erica Gilmore, Albert Hacker, David L. Hiland, Harold M. Love, Jeffrey A. Napier, Jon Sewell, and Ludye Wallace.)
The Power Poll is not a scientific survey. But it is an important barometer of our city's political mindset. Power Poll members represent the leadership of the city and come from a variety of occupations and sectors—government, nonprofits, Music Row, sports, business, law, education, and more. Generally speaking, someone makes the Power Poll list when that person is capable of influencing the opinions of others and the direction of the city.
In addition to CapStar Bank, Waller (the law firm) and Richard Courtney (of the real estate firm Christianson Patterson Courtney & Associates) are also sponsors of this poll. We thank them.
Analysis
Not a day goes by without me hearing someone whose opinion I respect say, "Man, it's just nuts right now."
What this person is referring to is not one thing, or two things, but a litany of local issues and developments and courthouse mini-dramas that have us picking and choosing which train wreck to watch.
Besides the mayor's race there's the transit collapse blame game, election fatigue, unrest in the black community, an uprising among older anti-tax whites, tall and skinnies, unbridled growth, Megan, potholes, Megan, Briley-not-having-what-it-takes-to-get-the-job-done, the Bill Freeman-Ralph Schulz love fest, the General Hospital flub-up, Bredesen was so great, Megan's political future, Amazon coming, Amazon not coming, if Amazon does come I'm leaving, Bill Freeman buying the Scene and what if he then runs for mayor?, THE HOW-DID-THIS-HAPPEN-BUDGET MESS, Rich Riebeling needs to go, Rich Riebeling is the only adult left in the room, affordable housing, let's start open season on pedal taverns. P.S., Lewis Lavine.
In the aggregate, much is confused and in disarray. To help put the pieces back together, we now must elect a mayor. But even that is belabored and messed up, because if no candidate gets over 50% of the vote on May 24, then a runoff will be held June 28. And then the regularly scheduled mayoral race will be held in August, 2019. As far as the eye can see are mayoral elections. Nothing may get done.
When Barry left office and Briley assumed the post, the city's Power Poll members quickly banded around him. He checked almost every box as the heir apparent to Nashville's tradition of electing mayors whose pedigrees reflect a business-friendly liberalism. Beyond that, many knew Briley from his service as vice-mayor AND his job as councilman-at-large AND his previous run for mayor AND the fact that his grandfather was a Nashville mayor. Power Poll members love David Briley. Eighty-four percent of those responding to the poll said they were voting for him.
Money has flowed into his campaign. He's up on TV, and what we find in his spots is an avuncular, good-guy, stable personality, which provides nice contrast to the grand and outsized persona of his predecessor, whose downfall was similarly epic. On the downside for Briley, the attribute of "calm" that he brings to our city's top job has downsides. People fault him for not being able to fire up a room, slap backs, work a crowd, break arms when necessary. At the moment, though, Briley is precisely what Power Poll members want and crave—stability from someone they know and trust. Central casting did right.
He did not waltz into a candy store fully stocked. He may have wanted the job for years, but on day one he instantly inherited a $5.5 billion transit plan that he had not authored. He pledged his support, but immediately hit headwinds. The massive defeat of the plan was a thrashing to the city's bulwark of the Chamber, big local businesses, major non-profits, powerful PR firms, local media and more. The whooping may not have been a referendum on Briley. But it solidified a conservative opposition here in Nashville, put wind in its sales, and emboldened their foot soldiers.
The anti-transit camp saw that it could win. Maybe it could also take the mayor's office?
That's where we are now.
Briley's Opponents
The black community had serious ruptures with the Barry administration. Those found voice and action in the transit vote when so many black voters emerged in opposition. It is no coincidence that all the credible candidates running against Briley are African-American.
According to Power Poll members, the strongest opponent is the conservative Carol Swain, the former Vanderbilt law school professor whose incendiary remarks, often on matters related to race and ethnicity, made Vanderbilt chancellor Nick Zeppos' life a living hell as he danced around issues of free expression on college campuses. Swain For Mayor signs have popped up in numerous white neighborhoods around town. Far out front in opposition to the transit plan and its suggested tax increases, she has decent-to-good name recognition. Power Pollsters see her in good position.
Next up and not far behind Swain is Councilwoman-at-large Erica Gilmore, who both opportunistically and wisely reversed her stance on transit (from for to against) as she began running for mayor. Her mother serves in the state House. Her name recognition is high.
Farther down, Power Poll members say state Rep. Harold Love and former anti-transit spokesman jeff obafemi carr are respectively placing fourth and fifth.
Again, Power Poll members' bottom line prediction: Fifty-three percent say there will be a runoff. Forty-seven percent say there will not be. So, it's close.
And if there is a runoff, it's Briley versus Swain. Or, perhaps, Briley could face Gilmore.
Conclusions
The highly unpredictable variable that could upend this race is turnout. Early voting has been sad. The local political genius upon whose advice I most often rely predicts total turnout of 55,600. That compares to the transit vote where turnout exceeded 120,000.
With turnout low, and Briley failing in the animal charisma department, the doomsday scenario for Power Poll members is Swain or Gilmore or one of the others riding the conservative, ascendant, anti-tax, anti-transit, anti-status quo movement and demolishing the model the city of Nashville has been comfortable with for half a century. This would mean heading in "the different direction" all of Briley's opponents are talking about. The phrase is nebulous, but voters have been known not to fret stuff like that before.
Sponsored Poll Question
We now offer sponsored poll questions. People can buy a question and ask Power Poll members to answer it. We think it's a nice revenue model. The buyer of the sponsored poll question has the right to keep the answers private. Or the sponsor can publish it.
This sponsor opted for the information to be made public. The response rate from Power Poll members on this sponsored poll question was 47.4 percent. Here are the question and the results:
Now that the transit referendum has failed, other ideas will be considered. Consider this proposal: A countywide referendum would be held in which voters would be asked to add a 1/2 cent to Nashville's sales tax (bringing it to 9 3/4 percent, the same as Rutherford and Williamson counties). Half of the revenue would go to public education improvements, and half to transportation, road, sidewalk, and transit improvements. The measure would sunset in 2032 and produce approximately $900 million for schools and $900 million for countywide transportation improvements during that time.
Would you be in favor of such a plan?
Yes: 72%
No: 28%
Do you think such a referendum would pass or fail?
Fail: 59%
Pass: 41%
Power Poll Members: Do you have a friend or colleague who should be on Power Poll? Please invite them to join!
About Power Poll: Power Poll asks questions of the most powerful, influential people in U.S. cities. It is not a scientific survey. But because the people responding to the surveys comprise the leadership structure of their cities, the results afford a fascinating glimpse into the thoughts, opinions, and beliefs of those in a position to make change. Power Poll is distinctly nonpartisan.
Corporate Sponsors
We thank the following organizations for their support of Power Poll. Learn more about becoming a sponsor here.