Chief Cop Steve Anderson to Retire
Even though in the end many Nashville Power Poll members liked him a lot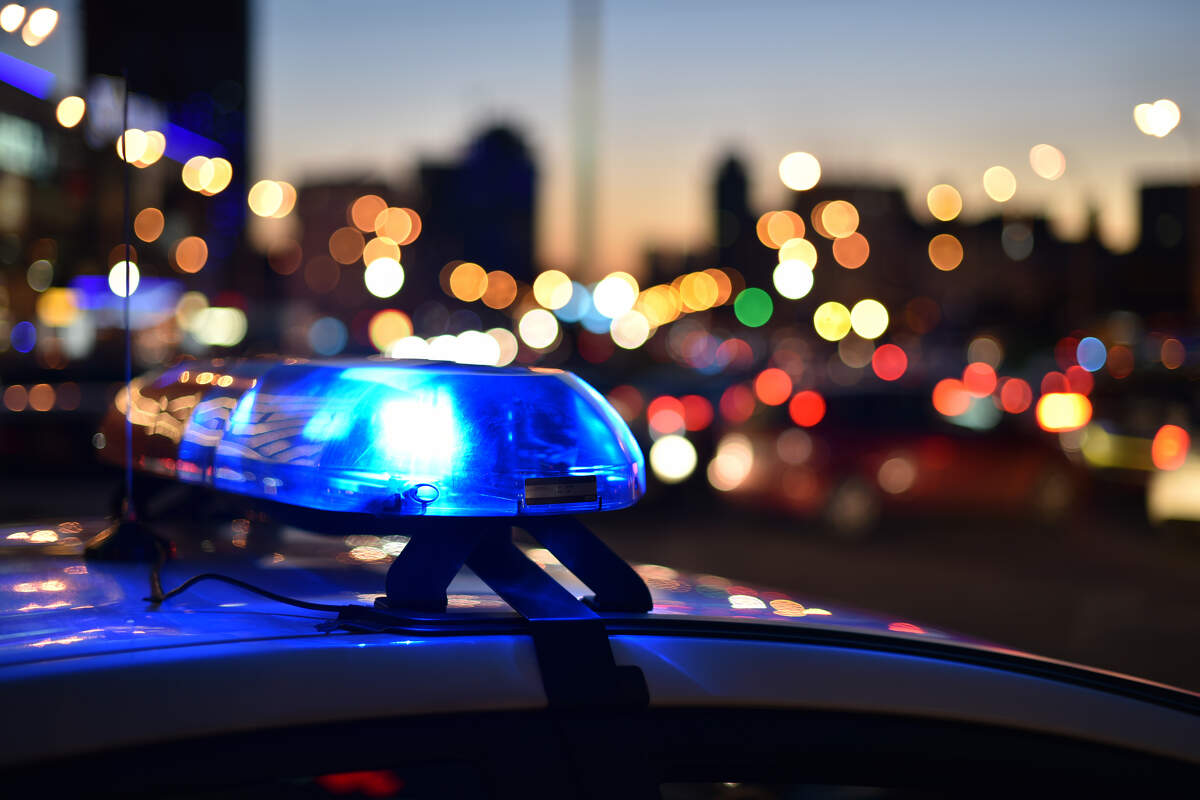 Metro Police Chief Steve Anderson was in an untenable position, facing implacable local and national forces that made his departure not so much a question of "if" but "when." Caught in a maelstrom of race, two killings of African-American males by his officers, and what many argued was his reflexive resistance to change, he nevertheless departs with many believing he ran a fine—if behind-the-times—department.
In the most recent Power Poll, taken prior to his announcement on Thursday, almost half of Power Poll members did not see resignation as necessary. That said, they felt that his department needed to make major changes. Overwhelmingly, they said we are at a historic moment when we need "significant change" to rectify past injustices against African Americans, as if in agreement with many of the protesters who have taken to Nashville's streets. In the bonus question, in which we asked Power Poll members how many of them had taken part in a protest, only 12% said they had.
Presenting sponsor
Racism must end: equal respect, treatment, justice and opportunity for all


By JD Hickey, MD
President and CEO
BlueCross BlueShield of Tennessee
As our nation struggles, the last few weeks have exposed more unquestionable inequality and tragic loss of life, and the need for justice for victims of police violence.
Racism must end.
BlueCross BlueShield of Tennessee has long fostered a culture of diversity, inclusion and mutual understanding. We stand in solidarity with our communities, our members and our business partners against racism, especially during these difficult times.
We know that for real change to take place, we must look within to see how we can better serve our communities. We must acknowledge the real pain, hear the hurt voices, and recognize that our African American colleagues, members and communities have unique experiences and are in need of our support to combat not only racial bias, but also social determinants of health and health care disparities.
We are here to listen, to learn, to understand, to grow, and most importantly, to reinforce our support. We know racism in all its forms, whether overt or unintentional, has clung to our society for far too long.
We believe in equal respect, treatment and opportunity for all individuals, and we are committed to the hard work of removing the stain of racism, no matter how long it takes.
As CEO of BlueCross BlueShield of Tennessee, JD leads 6,800 mission-driven employees serving nearly 3.5 million members as the state's leading health plan.
Related stories from BlueCross:
Why cultural competency is imperative
What it means to be intentionally inclusive
Why BlueCross is recognized as a "Best Place to Work for LGBTQ Equality"
Here are the specific questions and responses to the Power Poll survey:
A total of 871 Power Poll members were surveyed, with 341 responding, for a response rate of 39.15%. The nonpartisan Power Poll is not a scientific survey. But inasmuch as its members run the city, and some of them run the state, it is an extraordinary glimpse into how the people who make and implement policy stand on the issues of the day.
CONTEXT
We started a country, pledged ourselves to equality, allowed slavery, fought a war over it, continued horribly afterwards, tried again to solve the problems in the 1960s, and here we are today, still wrestling with our nation's original sin.
The recent flashpoint has been the killing of George Floyd, in Minneapolis, by police. But the list of others killed is long and awful, and we are getting our heads around that in a very public national confessional.
The Power Poll questions this week localized the issue, placing the national discussion in the context of our own police department and its leadership. Before getting into the questions, a little background.
Anderson joined the force in 1975, a time when the acting chief was Joe Casey, known colloquially as "Hang 'Em High Joe" for advocating hangings on Nashville's courthouse square. Anderson, the bright young upstart who worked by day and got a law degree by night, rose through the ranks and was named chief by former mayor Karl Dean in 2010.
He seemed a reformist—inclusive, community-minded. Former reporter Matt Pulle recalls attending a meeting of JUMP—an economic empowerment organization focused on largely black North Nashville—and there was Anderson, sitting on the back row, mostly listening, not trying to be seen. "He was seen as one of the good guys," Pulle says.
Years later, in November, 2014, when Ferguson, Missouri, was erupting, and protesters in Nashville walked on to I-24 to block traffic, Anderson had Metro Police shut down the interstate, divert traffic, and steer cars elsewhere to assure the protesters' safety. The next day, African-American church leaders trekked to the North Precinct to thank Anderson for being accommodating. Anderson and police brass served hot chocolate, with Anderson telling The Tennessean it was the department's way of "setting the tone" and assuring citizens of their First Amendment rights to protest safely.
Under Megan Barry (2015 to 2018), problems mounted for Anderson, but still didn't spiral out of control. Jocques Clemmons, a black man, was shot and killed by MNPD officer Joshua Lippert in February of 2017 after a traffic stop. Clemmons had pulled out a gun. No charges were ever made by the Nashville District Attorney's office.
Then came the shooting in July, 2018 of Daniel Hambrick by MNPD Officer Andrew Delke after a foot chase. Hambrick was shot in the back. Delke was charged with criminal homicide. This killing was much more problematic. Delke's trial is upcoming. Anderson decommissioned Delke and said nobody is above the law.
Contributing to the unsettled environment around this time was a new district attorney, Glenn Funk. Chemistry between Anderson and Funk turned rapidly sour when Funk succeeded the outgoing Torry Johnson. Despite Barry's personal efforts to mediate between the two, no progress was made.
Adding still more gas to the spreading fire, a study was made on the policing of black Nashvillians that dramatically heightened tensions and brought arguments between Anderson and African-American activists into the public arena. In October, 2016, just months before the Clemmons killing, a grassroots, black-led organization called "Gideon's Army" released "Driving While Black," which analyzed over 2 million traffic stops and concluded, among other things, that "Driving while black constitutes a unique series of risks, vulnerabilities, and dangers at the hands of the Metro Nashville Police Department that white drivers do not experience in the same way."
Anderson vigorously objected to the study's methodology, describing the report in words that were often used by his critics—"morally disingenuous," he said of the study.
Soon there was another study, or process, actually—one conducted by The Policing Project. It was an effort undertaken by Barry to get the department and community leaders and activists working under the auspices of an outside organization based out of the New York University Law School. Everything was on the table—a community oversight board, body cameras for policemen, and more.
In November 2018, two years after the release of Driving While Black, The Policing Project released its own findings. They validated many of the Driving While Black findings.
In The Tennessean in December, 2018, Rasheedat Fetuga, a former Metro Nashville Public Schools teacher and founder of Gideon's Army, wrote what many black citizens at the time were feeling about the Policing Project report: "Gideon's Army, one of the city's most credible, influential black-led grassroots organizations, was rebuked by city officials while a white-led, outside agency was met with a spirit of cooperation, concern, and urgency when they released a report replicating many of our findings and recommendations two years later."
For that and other reasons, much of what The Policing Project could have accomplished, was never accomplished. Many believe it was a seriously lost opportunity to accomplish major policing reform. "It was a shame we couldn't complete the work," said Barry Friedman, NYU's faculty director of the Policing Project, who spent considerable time in Nashville talking to both sides of the divide before the effort was stopped during the Briley administration. "We could have helped."
Today, Gideon's Army has been joined by a considerable number of other activist groups marshaling support for social justice, equal rights, rectification of wrongs against minorities, and more. To them, Anderson's failure to adopt body cameras and to work better with the Community Oversight Board are just two of a myriad of missteps. Many of his opponents were present at this week's Metro Council meeting, at which Mayor John Cooper's budget passage was being debated, and these groups were calling for "defunding" of the department. The number of these new groups, and their magnitude of influence, and ability to stage protests, is a major change in the power levers in the city. These groups include the Nashville People's Budget Coalition, which was arguing for serious cuts in MNPD. Other groups involved include Black Lives Matter Nashville, People's Alliance for Transit, Housing & Equity, Free Hearts, and more. It's a new day.
Meanwhile, no reductions were made to MNPD's budget. It was slightly increased.
Left scratching their heads were significant numbers of Nashvillians, who wondered exactly what defunding a police department would really mean.
CONCLUSIONS
The shelf life of a police chief is like that of a schools superintendent. If you make it five to eight years, you head into the sunset and declare victory. Anderson made it to 10 years. That's a long time.
You could see his resignation coming. In recent days he appointed John Drake, an African American, to lead MNPD's Community Services Bureau. It includes over 900 officers. Many speculate Drake will be named interim chief before a national search begins.
This Power Poll fully embraces the intense contradictions we are all feeling. Power Poll members like Anderson—he was one of the good guys for a long while. And yet it's a new day, a new era really, in which most Power Poll members feel medium- to large-scale reforms in his department are needed. We feel the moment in history pressing down upon us, requiring us to live out our credo in a way that addresses equal treatment by law enforcement. There was no way that Steve Anderson was the man to make those needed reforms. Surviving the current climate was impossible. Moving on, at his age, was the right thing to do.
We are dealing with a new political playing field, with the rise of an impressive number of insurgent grassroots foot soldiers, not to mention a freshly liberalized Metro Council.
The situation is fluid. But police policy changes are certainly coming. Of that one can be certain.
Power Poll Members: Do you have a friend or colleague who should be on Power Poll? Please invite them to join!
About Power Poll: Power Poll asks questions of the most powerful, influential people in U.S. cities. It is not a scientific survey. But because the people responding to the surveys comprise the leadership structure of their cities, the results afford a fascinating glimpse into the thoughts, opinions, and beliefs of those in a position to make change. Power Poll is distinctly nonpartisan.
Corporate Sponsors
We thank the following organizations for their support of Power Poll. Learn more about becoming a sponsor here.