Build the Stadium
Titans/Cooper plan enjoys overwhelming support, even with the eye-popping cost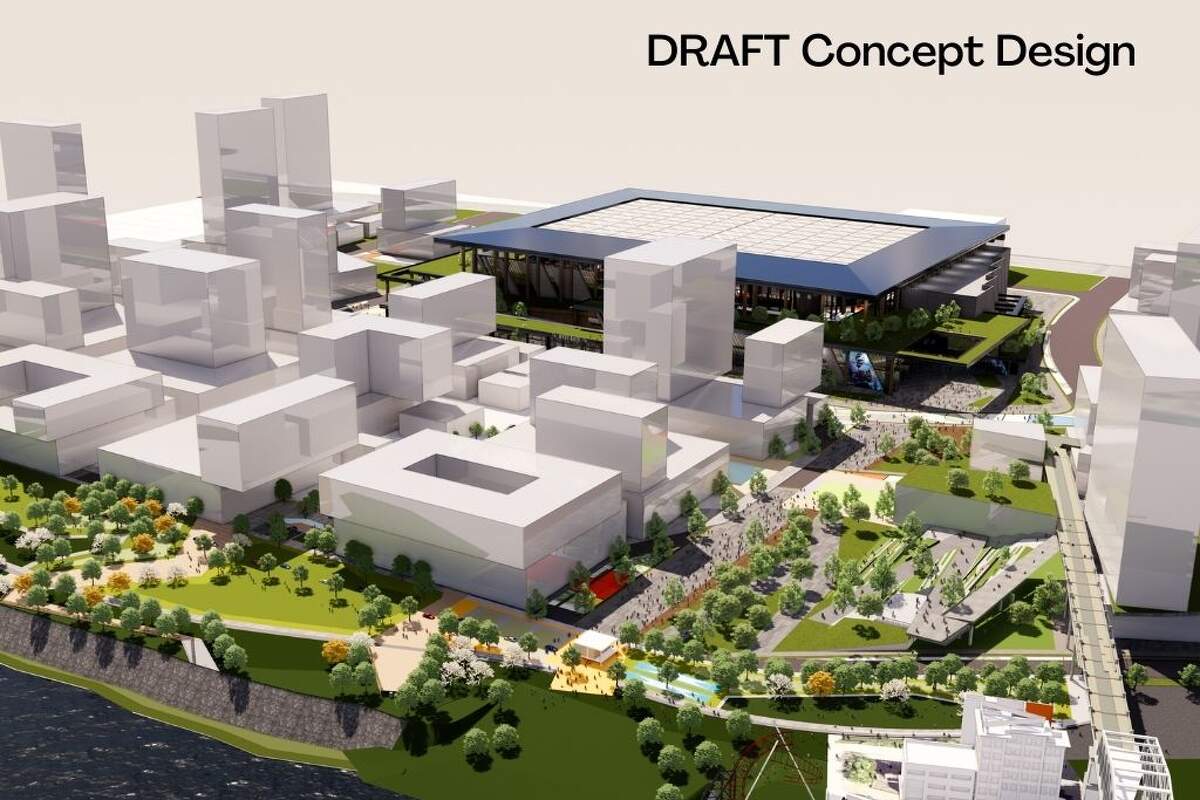 The plan on funding Metro's share of a new Titans stadium on the East Bank for an estimated $2.2 billion is still taking shape, but Power Poll members at this point are overwhelmingly supportive of the direction the Cooper administration is taking on getting a deal done.
Voting wasn't even close.
Over 70% of voters said they were "strongly" or "somewhat" supportive of the Titans proposal for a completely new facility. Only 25% said they were either "strongly" or "somewhat" opposed.
While a number of details are yet to be worked out—and, in fact, even a fairly accurate cost of the new facility is still being calculated in the mayor's office and at Titans HQ—Power Poll wanted to check the support levels of its members at present after the broad outline of a financing package became known in recent days.
We asked only one question—are you supportive or not?
Here are the results:
CONTEXT
Flash back to late '90s Nashville. The downtown sidewalks roll up right on time every night, but city leaders talk of Nashville aspiring to be something greater. We use the term "major league city" to describe what we want to become. A new downtown arena has been built on spec in hopes of attracting an NBA or NHL team. And then, damn, the Houston Oilers come calling.
A lease, which we live with today, is drawn up between Nashville and the Titans. Nashville owns the stadium, leases it to the Titans through 2039, and agrees to pay what it takes to keep the stadium in "first class condition" when viewed against "comparable" stadiums in the U.S.
Today, that language has brought both parties back to the negotiating table. We, the city, are in a bit of a jam.
The Titans and considerable numbers of fans say that the building is deteriorating. It estimates the city needs to spend $945 million in repairs and improvements through 2026 to get to that first-class level. From 2027 through 2039, the Titans say another $894 million is going to have to be spent just to keep the place in working condition. (The Titans can exercise a 10-year extension on their lease, which would bring it through 2039.)
The total: $1.839 billion. Even Burke Nihill, the Titans CEO, when he presented these numbers to the Metro Sports Authority last week, described them as "eye-popping."
Now, some are crying foul over the numbers inasmuch as they were compiled by construction companies (Turner and AECOM Hunt) that were brought in by the Titans. But even if you discount the cost estimates by a huge percentage, you still come up with Metro being on the hook for a lot of money just to do a renovation job and maintain the rehab.
To hear the Titans tell it, they started out looking at only doing a renovation job. But when the numbers came back sky-high, a tear-down and total replacement became the more prudent choice. After making this pivot, that's the direction in which the Titans—and the city and state—have been headed since March.
It's not a great situation to be in. Mayor John Cooper was elected mayor by running on a platform of putting no more public monies into massive building projects used by tourists and outsiders. To that end, Cooper wrote an op-ed in The Tennessean two weeks ago arguing that only users of the stadium would pay for it, and that "doing nothing is not an option."
He is correct that doing nothing is not an option. About the only alternative to either renovating the place or building an entirely new stadium would be to blow up the contract, decide the cost of subsidizing pro football here is too costly, and kiss the Titans goodbye. This would be messy, ugly, politically unpopular, and involve enormous legal fees and other possible penalties. It would probably be achievable in some form or fashion, however. Business is business.
But back to the present.
It would be fair to say that financing for this venture has appeared at times like the guy on the Ed Sullivan show attempting to spin yet one more plate on a bunch of sticks. There is just a lot going on here, and more all the time, but I'll summarize:
First, there is half a billion coming in from the state so long as the stadium is enclosed. (Gushy predictions are that with an enclosed stadium, we could be hosting Super Bowls, NCAA Final Fours, mega-concerts, and even Wrestlemania.) In addition to that half billion, the state has said will put its share of the sales tax from in-stadium purchases toward the project. (That's how sales tax often works at other venues across Tennessee.) Half (2.75%) of the state sales tax revenues and the 1.125% of local sales tax revenue from purchases made in the larger stadium campus will also go into the pot.
What is this larger stadium campus development, you ask? It is the 130 acres of parking lots now surrounding the stadium, which are to be transformed into entertainment venues, housing, offices, transportation hubs, parks, and more.
The Titans owners, the Adams family of Houston, are hosting their own garage sale of business assets in order to fulfill its $700 million commitment to the project. That $700 million number may also include contributions from the NFL, which occasionally helps finance stadium rebuilds.
As for Nashville's share, which could approach $1 billion total, our mayor and his advisors have not publicly released their financing plans. Yet numerous sources point to the following: First there will be a 1% increase in the hotel occupancy tax. Metro will also contribute its own share of the sales tax produced at the stadium. And it will contribute all of Metro's share of the sales tax produced by the still-to-be-defined stadium campus development.
More on the 130-acre development project, which is like another spinning plate to add to the deal... Once Metro oversees an urban redevelopment of all the parking lots, the various commercial enterprises there will presumably produce significant sales tax revenue. This will help support construction of both the stadium and additional infrastructure in the campus. Again, the numbers here are fuzzy, with inflation and rising interest rates wreaking havoc on our planners down at the Courthouse. It's not been easy to project accurate tax revenue figures from this 130-acre complex to make sure it will support all the bonds that get issued.
CONCLUSION
Ultimately, our mayor will propose to Metro Council a plan for a new stadium and a financing mechanism. A simple majority will be required. A small platoon of well-connected lobbyists has steered its heavy artillery into Council chambers and has been working this deal for months now. Barring something really weird happening, most people think the votes can be had.
Left distinctly upset and aggrieved will be those who think this falls well outside the glaring needs of a city no longer working so well. How about we fix potholes? Build affordable housing? Pick up our trash on time? Focus on the fundamentals? The schism between building a shining city on a hill and a city that actually works only deepens.
But there is no denying we are jammed up against a lease that leaves us three options— renovate, rebuild, or do nothing and end up being sued by the Titans. Two of those options are costly. And I don't think a lawsuit, which would carry long-term costs of its own, is in the cards. In fact, Nashville and the Titans are an item.
When the Titans came to town, we needed them badly so we could self-identify as an "NFL City." Such rare air, indeed. Lights. Camera. Bling. We have become that and more, with the Titans help.
We may not need the Titans as we once did, but, let's face it, we love them, and cheer for them, and we cried for them on that fateful day the Bengals came to town, but faced now with hard options, we will pay for them. Unlike in the late '90s, when a citywide vote was held to approve the bonds to pay for the new Titans stadium, there will be no such public verdict this time around. The bonds we're using—revenue bonds—are not subject to referendum.
Considering the sky-high support of Power Poll members, and the supportive Council members whom I can probably identify myself, I'd venture to say this cake is close to being baked. And over in the distance, I hear Nashville progressives going, "What in the hell?"
Power Poll Members: Do you have a friend or colleague who should be on Power Poll? Please invite them to join!
About Power Poll: Power Poll asks questions of the most powerful, influential people in U.S. cities. It is not a scientific survey. But because the people responding to the surveys comprise the leadership structure of their cities, the results afford a fascinating glimpse into the thoughts, opinions, and beliefs of those in a position to make change. Power Poll is distinctly nonpartisan.
Corporate Sponsors
We thank the following organizations for their support of Power Poll. Learn more about becoming a sponsor here.