Briley Still the Winner In Tightening Race
And Power Poll members overwhelmingly predict runoff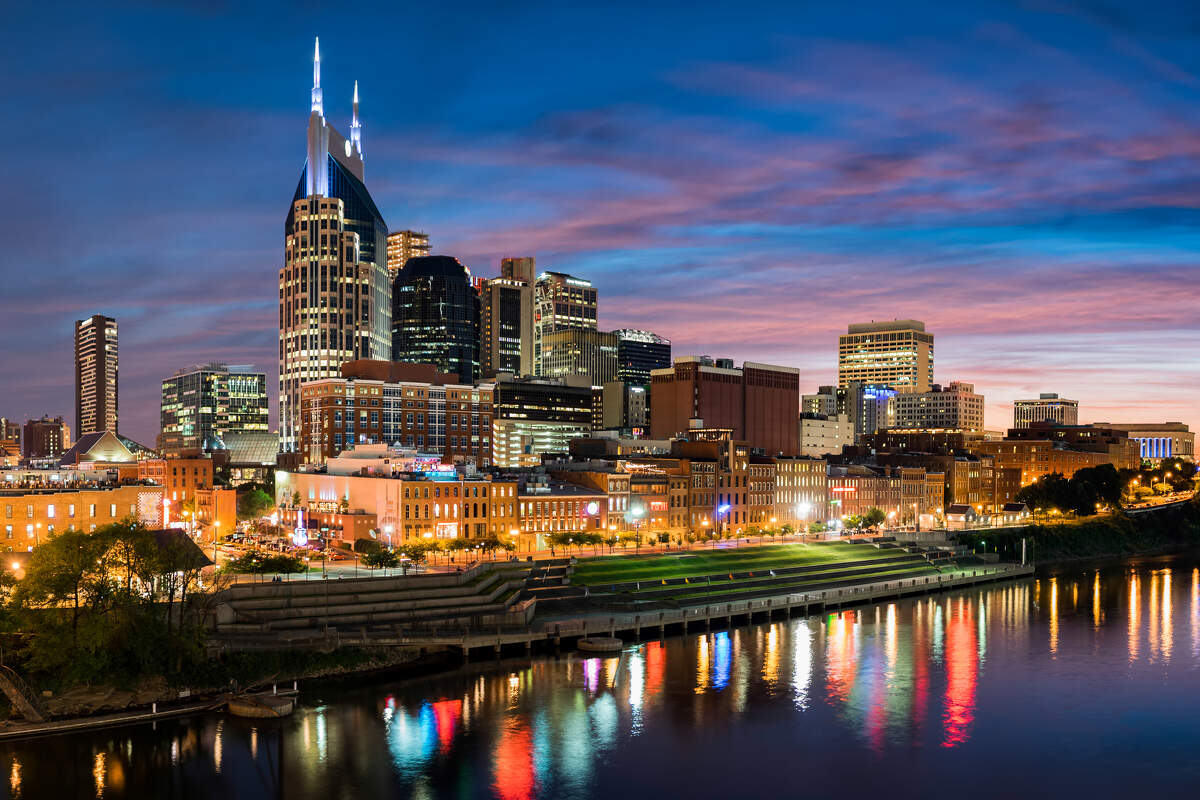 Incumbent Mayor David Briley will place first in the Aug. 1 mayor's race, challenger John Cooper will place second, and the two will then duke it out in what is likely to be a sharply contested runoff.
These are the latest predictions of the Nashville Power Poll.
MEANWHILE, IT BEARS MENTIONING: We polled almost these exact same questions back in May. What movement have we seen since then?
Cooper showed a slight increase in the numbers of those planning to vote for him (from 24% to 27%.) Briley showed a slight decline among those planning to vote for him (56% to 54%). But the Earth-moving question was the one that asked Power Poll members to predict whether there will be a runoff. In May, 46% of Power Poll members thought there would be a runoff. This time around, 67% said they thought there would be a runoff.
CONCLUSION: I think the race is tightening between Cooper and Briley. Cooper is making incremental headway. We won't know who the next mayor is until the Sept. 12 runoff.
By the Numbers
A total of 417 Power Poll members responded to the survey, out of 821 total, for a response rate of 51%. It goes without saying this is a high participation level. The city's leaders have finally begun to pay attention to this race. True, City Hall is suffering a bad case of election fatigue, ever since the resignation of Megan Barry, which lead to a special mayoral election to fill the rest of her term. (Briley won that race, incidentally, garnering a majority of the votes and avoiding a runoff.) Now, finally, Power Poll members are engaging, even if by historical standards this is likely to end up being a low-turnout race.
The Power Poll is not a scientific poll. But it does represent the opinions and beliefs of the people whose opinions deeply matter in establishing the direction of the city. Here are the specific questions and responses to this Power Poll, followed by a brief analysis. The presenting sponsor for this poll was BlueCross BlueShield of Tennessee.
Analysis
John Cooper has run a very fine campaign with first-rate messaging, good media, and enough position papers to fill a small pond. If the rap on Cooper was that as Councilman-at-Large he was always a naysayer (or, as my friend Forrest Shoaf says, "the guy who always finds the hole in the donut"), Cooper has made a concerted effort to describe why he is running, what he is for, and what kind of mayor he will be.
The city's finances, he argues, need fixing. Backroom deals benefiting big, bad, downtown developers must stop. Education, affordable housing, and neighborhoods need our focus. Defeating an incumbent mayor, even one who assumed office by accident as Briley did, is no easy task. But Cooper has done the heavy lifting, reached into his pocketbook, coughed up what I'd estimate easily crosses $1 million, presented his case, and done so cogently and with persuasion and political skill.
There is no question that in the last four to six weeks he has made progress among voters. He has artfully dialed into the sweet spot of anxiety and angst brought about by the rapid transformation and growth of this city AND the seeming financial instability in our government amidst all the prosperity.
In a sense, Cooper has picked up where David Fox left off when he ran unsuccessfully against Megan Barry in 2015. But the problems have only increased since Fox issued his plea for wiser stewardship of resources. I have no doubt that the path to a Cooper victory is there. The question, though, is this: How big is this group of people who are upset at our growth and believe we've handed out too many sweetheart deals and think we need more transparency in government? Is this anti-status quo constituency a majority of voters now? Can it elect a mayor?
Clemmons and Swain will be afterthoughts in this race, but if the race goes to a runoff, who Swain supporters and Clemmons end up voting for in a runoff will be important. Swain and Clemmons supporters are of completely different stripes, but I'd put Swain people in the Cooper camp and Clemmons people in the Briley camp.
So let's talk about Briley for a moment.
In my judgment, Briley was late in firing up his political engines. When he reported lackluster campaign donation numbers for the first quarter of this year, you could see Power Poll shoulders shrugging everywhere: "Briley doesn't have it; he's not into it; he needs to get moving, do something, say something bold."
Briley did indeed find more energy in the second quarter and that has continued to-date. An agreement to provide teachers with pay raises no doubt did him some good, as did a strong statement several weeks ago proposing a ban of scooters until new regulations could be written. Strong statements on the sad state of affairs in local education have been issued. These and other steps have blunted the oft-heard criticism of Briley, which is that he is genetically incapable of strong and decisive action. Some find him far too happy to try and please everyone around the negotiating table. Some want him to pound the table more and find his inner Khrushchev.
That said, no one disputes Briley's intelligence and thoughtfulness. To those who get together with David Briley in a small setting, they leave with the impression that he is fully capable of being another in a long line of good mayors that this city has experienced.
And so, we conclude: Absent something crazy happening on Aug. 1, we will see an ascendant and rising John Cooper emerge in a Sept. 12 runoff against an intelligent, well-meaning Briley. Both are among the smartest guys in the classroom. In a match-up like this you'd have to give the edge to the incumbent. But honestly, this one could go down to the wire.
Rate this one somewhere between "Leaning Briley" and "Toss-Up."
Power Poll Members: Do you have a friend or colleague who should be on Power Poll? Please invite them to join!
About Power Poll: Power Poll asks questions of the most powerful, influential people in U.S. cities. It is not a scientific survey. But because the people responding to the surveys comprise the leadership structure of their cities, the results afford a fascinating glimpse into the thoughts, opinions, and beliefs of those in a position to make change. Power Poll is distinctly nonpartisan.
Corporate Sponsors
We thank the following organizations for their support of Power Poll. Learn more about becoming a sponsor here.