The Future of Tom Lee Park
Will the new park plan help or hurt Memphis in May?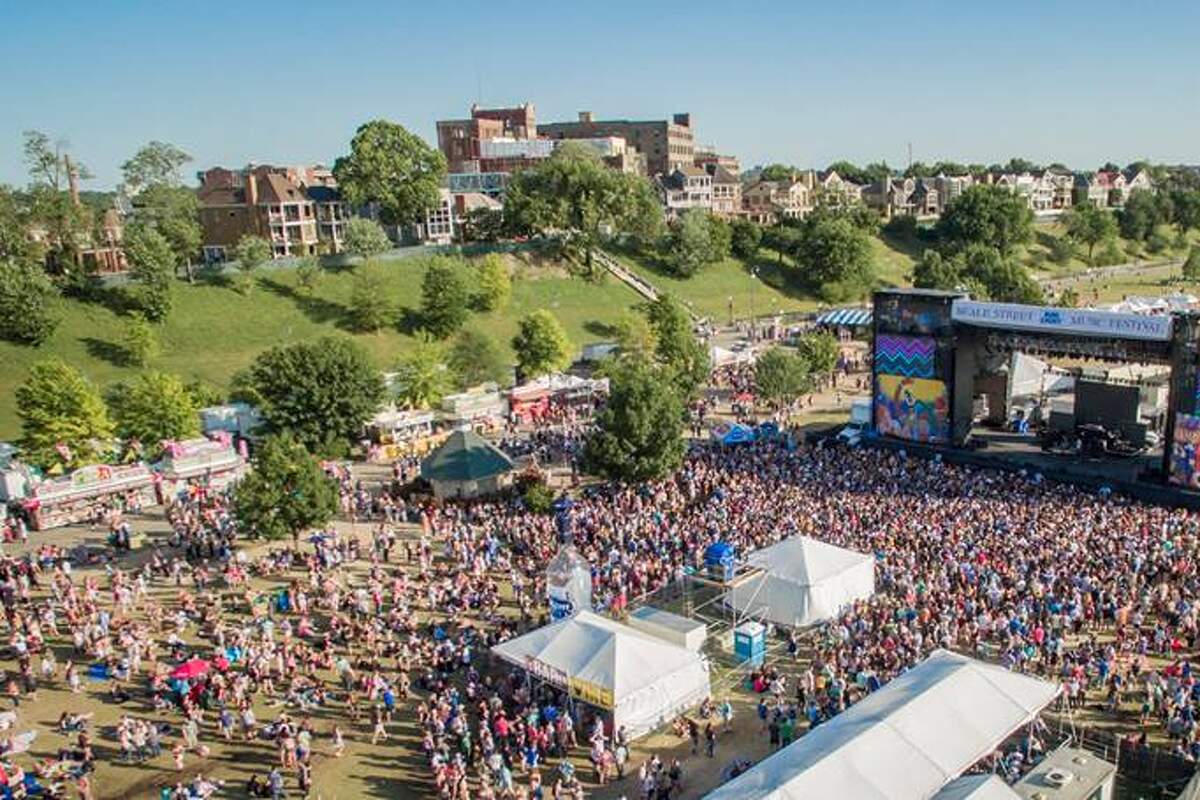 Memphis Power Poll members say the Mississippi River Parks Partnership (MRPP) should move forward with its new design for Tom Lee Park and that both the park and the Memphis in May International Festival can both succeed down by the river.
Here are the specific results from the latest Memphis Power Poll, with thanks to our presenting sponsor BlueCross BlueShield of Tennessee.
When asked whether Power Poll members thought the MRPP should proceed with its plans for the park, results were as follows:
Yes: 48%
Yes, but only after approval from Memphis in May: 31%
No: 20%
When asked if the new plan would jeopardize Memphis in May, results were as follows:
Yes, it could hurt it: 31%
Yes, it could kill it: 23%
No: 46%
When asked whether the park or the festival should take priority, results were as follows:
The park: 15 15%
The festival: 12%
Both can succeed: 72%
Asked where Memphis in May should move if it has to, the results were as follows:
If Memphis in May decides to move, where should it go?
Tiger Lane/Fairgrounds: 19%
Mud Island: 25%
Beale Street/Church Park: 6%
Somewhere else: 7%
No other location will do: 43%
About This Power Poll
The Power Poll is an interactive survey targeted to powerful, influential people who are capable of steering a city's, or state's, discussion one way or another. It is not scientific. But it is an insightful barometer into what community leaders think about current issues and events.
In Memphis as well as the other Tennessee cities, Power Poll members are drawn from a variety of fields, including government, business, media, entertainment, non-profit organizations, and more.
Throughout the Memphis region, the response rate for this survey was 20% out of 480 individuals polled. Responses were by email and were anonymous.
Analysis:
While the wood-fired smokers that burned low and slow during the Memphis in May World Championship Barbecue Cooking Contest have cooled at Tom Lee Park, the park itself has sparked a blaze that'll burn all summer long.
That spark clicked to life in February on friction between the Mississippi River Parks Partnership's (MRPP's) new design for the park and Memphis In May's (MIM) concern that its festivals wouldn't fit inside that new plan.
That spark found kindling in news stories as both sides opined in the press. It was a controlled burn as Memphis Mayor ordered the two groups into mediation, to calmly work on a compromise. But as May approached, keyboard warriors fanned the flame into a wild conflagration that still flares unmitigated on certain parts of the internet.
The very latest, official word on Tom Lee Park is that the MRPP pushed its construction start back to fall. The original timeline had work crews and construction equipment converging below the bluff right after Memphis in May took its final bow for the year.
MRPP says the move will better align with another project and reduce overall disruption to traffic on Riverside Drive. Others hope the move is a sign of some partial retreat, a signal that MIM won some battle behind closed doors and MRPP is re-thinking the whole plan.
The whole thing started, really, in 2016, back before there even was an MRPP. Back then, the now-defunct Riverfront Development Corp. (RDC) ran the river for Memphis. That group hired Chicago-based Studio Gang to create a concept not just for Tom Lee Park but for the entire six-mile span of the city's riverfront — from the northern tip of Greenbelt Park all the way south to Martin Luther King Jr. Riverside Park. The Hyde Family Foundation and Kresge Foundations funded the effort with $350,000.
While Studio Gang dreamed about and measured the banks of the Mississippi here, Strickland moved to make a riverfront reboot more than a plan on paper. In January 2017, Mayor Strickland formed a task force to "do things that should've been done a long time ago."
In July 2017, Studio Gang unveiled its Memphis riverfront concept. Dramatic, full-colored renderings showed a future riverfront with adventure playgrounds, elegant pavilions, new cultural amenities like museums, open-air markets, treetop trails, cafes that spilled out onto streets, and, of course, a bridge that spanned from the bank to the tip of Mud Island (an idea floated by many planners before).
In March 2018, things changed quickly. The RDC was renamed as the MRPP. That group's new leader was Carol Coletta, a senior fellow at The Kresge Foundation. The group had a new business plan (focused on fundraising) and an "aggressive" $70 million capital campaign.
And Coletta moved fast, too. From March to November, she led her group to design, fund, and build River Garden, a new park built on the river next to the Memphis Visitors Center on what used to be Mississippi River Park.
If you'd consider building River Garden as a test run for MRPP, they were ready to take off the training wheels. The very next project Coletta locked in her sights was the flat, 30 acres where the bluff meets the river.
Benny Lendermon, the former RDC chief who designed and built Tom Lee Park, has called it the "worst river park in America." What he meant was that the park was flat and featureless, without giving it a sense of place. But it's that flat and featureless form that some leaders say make Tom Lee Park the perfect blank canvas for one of the city's premiere cultural institutions. And right there, as they say, is the rub.
Studio Gang dropped its new design for Tom Lee Park in January. A car-length, topographical model of the new park swells in places with gentle hills, and includes built facilities, trees, playgrounds, a multi-use court, and three large, open meadows meant to swallow Memphis in May crowds.

A week after that unveiling, Wayne Tabor, president and CEO of the Memphis Metropolitan Hotel and Lodging Association, said he was "deeply concerned" that those crowds simply would not fit in the new park. May in Memphis is peak tourist season thanks to Memphis in May. If the new design cut attendance or damaged the overall visitor experience, would that damage the $137-million May tourist economy?
Coletta said her team had spent two years and $100,000 ensuring the new design would not hurt MIM, but allow it to thrive. But MIM officials crunched all the numbers with Architecture Inc., a local design firm, and found "issues and challenges" in the design. It would cut the overall footprint, MIM officials said, and it would take away much of the flexibility to move visitors, trucks, and service vehicles into and around the festival.
On March 1, MRPP and MIM issued a joint statement saying they were working it all out. Strickland's advice on the situation was brief: "Don't worry too much about it." But by the end of March, Strickland had led the two groups into mediation, facilitated by former Tennessee supreme Court Justice Janice Holder.
Those talks have been pretty sealed shut. No specifics of any compromises have been made public, really. Are the trees and hills still in the plan? We don't know.
Opinion pieces have inked the pages of The Commercial Appeal. Ryan Poe, in The 901 column, said leaving the park "flat and flexible would be a waste of a park." Business columnist Ted Evanoff said the new design could send MIM in search of new digs. On Sunday, Ray Pohlman, MRPP board chairman, said the new plan would accommodate park-goers and festival-goers.
And, yes, plenty of opinion on the matter still flows like lava online, especially Facebook. Nearly 3,000 people have signed a petition at change.org to "Save Tom Lee Park." It asks city officials to halt any construction at the park until MIM and MRPP come to a hard agreement on the plan.
It seems all leaders involved are giving the issue room to breathe. Again, the construction start was delayed until the fall. The mayor seems satisfied a compromise will be reached.
"My goal remains the same: I want a Tom Lee Park that is an asset all 365 days a year, and I want a Memphis in May that continues to thrive," said in March. "We will accomplish both."
Power Poll Members: Do you have a friend or colleague who should be on Power Poll? Please invite them to join!
About Power Poll: Power Poll asks questions of the most powerful, influential people in U.S. cities. It is not a scientific survey. But because the people responding to the surveys comprise the leadership structure of their cities, the results afford a fascinating glimpse into the thoughts, opinions, and beliefs of those in a position to make change. Power Poll is distinctly nonpartisan.
Corporate Sponsors
We thank the following organizations for their support of Power Poll. Learn more about becoming a sponsor here.