Sports Betting
Will lawmakers make the gamble for Tennessee?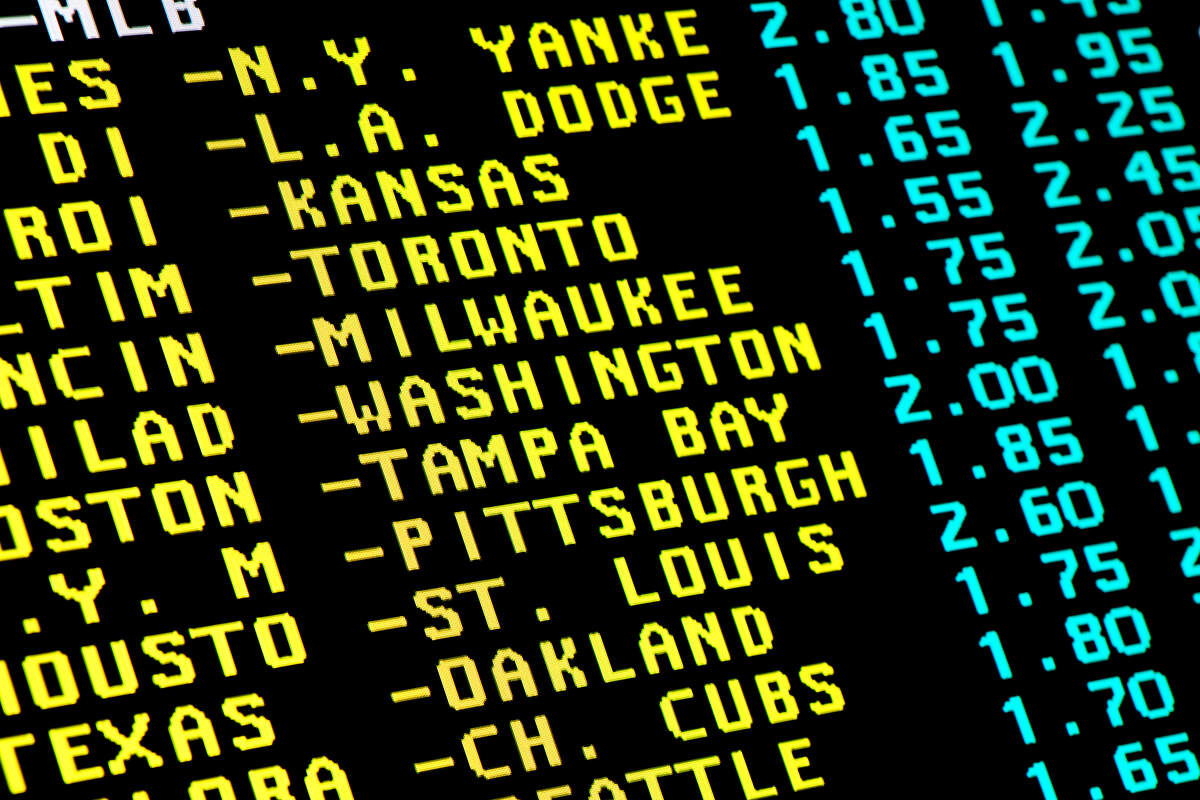 Memphis Power Poll members overwhelmingly say they think state lawmakers should let cities choose whether or not they will allow sports betting. If the bill — now making its way through the legislative process in Nashville — is approved, Memphis Power Poll members overwhelmingly say leaders in Memphis should allow sports betting here.
However, poll members were not in such agreement on where sports betting should be allowed in Memphis, split between limiting it to Beale Street or allowing it throughout all of Shelby County.
Here are the specific results from the latest Memphis Power Poll, underwritten by BlueCross BlueShield of Tennessee.
When asked whether Power Poll members thought lawmakers should allow cities to decide on sports betting, results were as follows:
Should state lawmakers let cities choose whether or not they can allow sports betting?
Yes: 91%
No: 9%
When asked if sports betting should be allowed in Memphis, results were as follows:
Yes: 86%
No: 14%
When asked where sports betting should be allowed here, results were as follows:
Beale Street only: 46%
All of Shelby County: 54%
About This Power Poll
The Power Poll is an interactive survey targeted to powerful, influential people who are capable of steering a city's, or state's, discussion one way or another. It is not scientific. But it is an insightful barometer into what community leaders think about current issues and events.
In Memphis as well as the other Tennessee cities, Power Poll members are drawn from a variety of fields, including government, business, media, entertainment, non-profit organizations, and more.
Throughout the Memphis region, the response rate for this survey was 16.67% out of 480 individuals polled. Responses were by email and were anonymous.

Analysis
Billboards throughout Memphis and Shelby County have shouted for months that sports betting awaits you just south of the border in Tunica, Mississippi's many casinos. Expect to see the same billboards for Arkansas casinos soon as voters in the Natural State approved sports betting in a constitutional amendment there in November.
But such billboards (and the seductive allure of gambling they promise) are nothing new around here. For nearly three decades, Memphis has been wedged between Tunica's twinkling casinos and the giddy dings and bleeps from electronic games at Southland Park Gaming & Racing in West Memphis, Arkansas (not to mention its dog track).
So, while Memphians can't gamble on their home turf, it's always been but a stone's throw away, across state lines that border Shelby County on two sides. The proximity and now years of the state lottery have had a normalizing effect on gambling here, muted its seductive allure. Want to rile up Memphian at a backyard barbecue? Ask them if they're tired of watching tax revenue disappear with the taillights heading over the Hernando DeSoto Bridge.
Sports betting
But it wasn't only Memphians, it seems, that saw the potential of sports betting here.
"Billions of dollars leave the state of Tennessee to our neighboring states with casino and table gambling. So, this is a new stream of revenue that the federal government is allowing the states to take advantage of."
That's what state Rep. Rick Staples (D- Knoxville) told Local Memphis 24 in a January 3rd news story. So, the language of a bill called the Tennessee Sports Gaming Act, was already in hand. In short, work had started on this push sometime shortly after the U.S. Supreme ruled in May to allow sports betting in most states. In fact, Staples' sports-betting bill was the very first bill filed on the House side in this legislative session.
Though not first on the Senate side, Senator Raumesh Akbari's (D-Memphis) companion bill was filed in early December.
"We are giving away money that could go toward education in Tennessee to Arkansas, Mississippi, and Kentucky," Akbari told Challkbeat.
The idea for sports betting got a boost in mid-December when Tennessee Attorney General Herbert H. Slatery opined that the Tennessee General Assembly could authorize sports betting without an amendment to the state constitution. The legal test results proved positive, Slatery wrote, on the difference between games of chance (like lotteries) and games of skill (like sports).
"Thus, a contest that involves entrants placing bets on the outcome of an individual professional baseball game, for example, would appear to fall outside the parameters of Tennessee's lottery prohibition," Slatery wrote.
Sen. Brian Kelsey (R-Germantown) requested the AG's opinion back in May, right after the Supreme Court decision. He said at the time that he planned to bring his own sports-betting legislation but has not yet filed such a bill this session.
The idea of sports betting not only has the support of the Memphis Power Poll members, but also that of Memphis Mayor Jim Strickland, the Memphis City Council, and the Shelby County Commission.
How it would work
The bill would create the Tennessee Gaming Commission. It would consist of nine members — three appointed by the governor, three by the Speaker of the House, and three by the Speaker of the Senate. The three selected by each would have to come from each of the state's three Grand Divisions.
The Gaming Commission's main job would be to issue licenses to companies that want to operate sports books. Those applicants would undergo a rigorous battery of criminal background checks, financial reviews, and more. Licenses would cost $7,500.
The commission would also regulate the industry here, ensuring against fraud, running audits on licensees, enforcing gaming laws, and more.
Under the bill before lawmakers, any local government could petition to allow sports betting. To get started, 10 percent of voters in a district need to sign a petition. Then, the local government would direct its election commission to put the decision on a ballot. If approved, a company could start up there, comply with the Gaming Commission, and start taking bets.
What do we get?
If the bet on sports betting prevails, big payouts could go to the state tax coffers, tech and community colleges, and local governments. Any company running a sports book would pay 10 percent of its revenues in a state privilege tax.
Here's how those funds would be distributed:
• 40 percent to the state general fund
• 30 percent to Tennesse colleges of applied technology and community colleges for equipment and capital projects
• 30 percent to local governments — half going to school systems and the other half going to infrastructure projects
That's cool…but how much do we get?
Staples has said the new rule would bring millions of dollars to Tennessee. In the first year, around $2.2 million, doubling to $5 million the next, with million-dollar increases in the following years.
But consider this, in December alone, sports books in the north-Mississippi region of the state (Tunica) generated $6.1 million in tax revenues, according to the latest figures from the Mississippi Gaming Commission. That's an income of $41.7 million generated on bets made on mostly football, basketball, and cards. Sports-betting revenues for the entire state of Mississippi in December — one month — were close to $74 million.
How many of those dollars could have stayed in Tennessee? It's impossible to say. But some, surely. And Memphians will soon have another close avenue for sports betting, one that shoots straight over the Mississippi River into West Memphis. Southland Gaming and Racing announced a $250 million expansion Thursday that will include a 20-story hotel, 2,400 gaming machines, live gaming, and, yep, sports betting.
Power Poll Members: Do you have a friend or colleague who should be on Power Poll? Please invite them to join!
About Power Poll: Power Poll asks questions of the most powerful, influential people in U.S. cities. It is not a scientific survey. But because the people responding to the surveys comprise the leadership structure of their cities, the results afford a fascinating glimpse into the thoughts, opinions, and beliefs of those in a position to make change. Power Poll is distinctly nonpartisan.
Corporate Sponsors
We thank the following organizations for their support of Power Poll. Learn more about becoming a sponsor here.