Protests, policing and coronavirus
The June Power Poll focused on protests and demands following the death of George Floyd.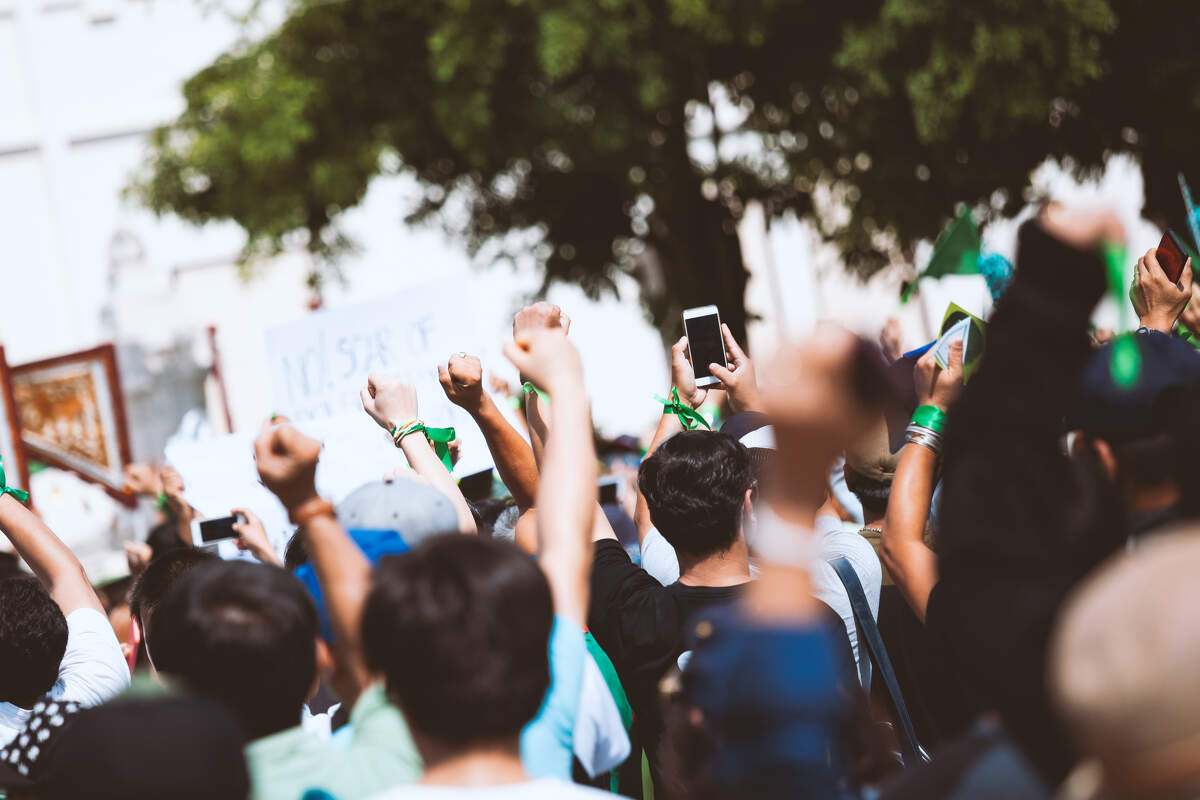 About a third of respondents say they think the current protests and demands for change following the death of George Floyd will lead to major reforms, while 55% say they are hopeful the demands will lead to change, but it's too early to tell, according to the latest Memphis Power Poll results released Thursday.
About 65% of respondents either strongly agree or somewhat agree that the Memphis Police Department should be reformed to funnel money into community programs.
"I've been impressed with the sophistication and organization of the demonstrators and also by the monitoring by MPD.," said one respondent. "We all need to exert more care not to spread Covid19. Effective containment will be difficult to maintain over the ongoing and long term of the threat. Mayor (Jim) Strickland, Chief (Doug) McGowan and Director (Alisa) Haushalter have been superb."
Presenting sponsor
Racism must end: equal respect, treatment, justice and opportunity for all


By JD Hickey, MD
President and CEO
BlueCross BlueShield of Tennessee
As our nation struggles, the last few weeks have exposed more unquestionable inequality and tragic loss of life, and the need for justice for victims of police violence.
Racism must end.
BlueCross BlueShield of Tennessee has long fostered a culture of diversity, inclusion and mutual understanding. We stand in solidarity with our communities, our members and our business partners against racism, especially during these difficult times.
We know that for real change to take place, we must look within to see how we can better serve our communities. We must acknowledge the real pain, hear the hurt voices, and recognize that our African American colleagues, members and communities have unique experiences and are in need of our support to combat not only racial bias, but also social determinants of health and health care disparities.
We are here to listen, to learn, to understand, to grow, and most importantly, to reinforce our support. We know racism in all its forms, whether overt or unintentional, has clung to our society for far too long.
We believe in equal respect, treatment and opportunity for all individuals, and we are committed to the hard work of removing the stain of racism, no matter how long it takes.
As CEO of BlueCross BlueShield of Tennessee, JD leads 6,800 mission-driven employees serving nearly 3.5 million members as the state's leading health plan.
Related stories from BlueCross:
Why cultural competency is imperative
What it means to be intentionally inclusive
Why BlueCross is recognized as a "Best Place to Work for LGBTQ Equality"
Another repondent said: "The peaceful demonstrations in Memphis offer a sign of hope. If we can consistently advocate together, pushing reform and community policing to drive change, we will effectively model Dr. King's call to unity. Our long and painful history of systemic oppression and racism has come out from the shadows (again). Leaders in Memphis first have to turn the mirror on ourselves. Without our introspection and work, this moment will not have the impact that it could. We have to take care of each other at the same time, wearing masks and protecting the vulnerable."
The Power Poll is a monthly survey sent to more than 425 influential business, political, nonprofit and cultural leaders in the Bluff City, presented by The Commercial Appeal.
While 37.33 percent of respondents said Shelby County is easing coronavirus restrictions at the right pace, 52% of those polled said the county "needs to be more cautious and keep restrictions and closures in place for now."
Just hours after the poll questions were released Monday morning, the county elected to remain in Phase 2 of its economic reopening plan following a spike in new reported coronavirus cases.
Power Poll Members: Do you have a friend or colleague who should be on Power Poll? Please invite them to join!
About Power Poll: Power Poll asks questions of the most powerful, influential people in U.S. cities. It is not a scientific survey. But because the people responding to the surveys comprise the leadership structure of their cities, the results afford a fascinating glimpse into the thoughts, opinions, and beliefs of those in a position to make change. Power Poll is distinctly nonpartisan.
Corporate Sponsors
We thank the following organizations for their support of Power Poll. Learn more about becoming a sponsor here.