Power Poll Results - Economic Development Incentives
Results are in.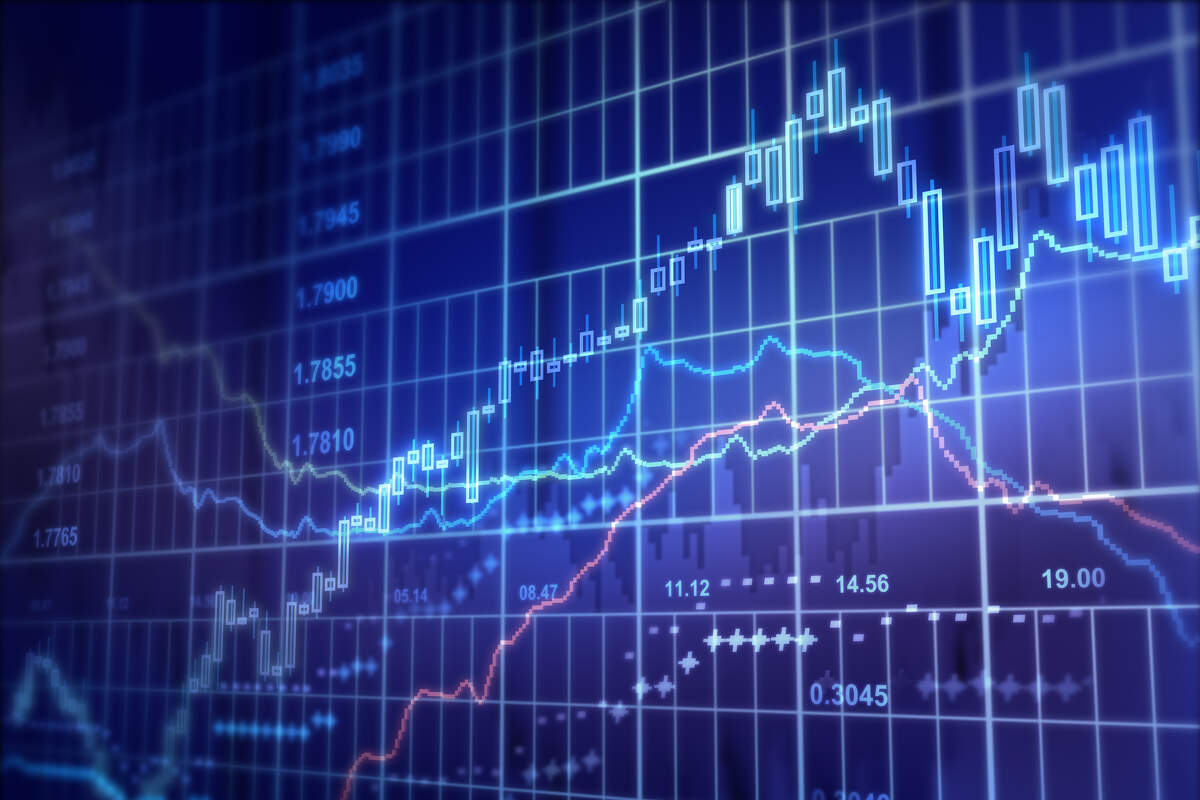 Memphis Power Poll members overwhelmingly say they think Memphis and Shelby County leaders need to change economic development strategies to lure companies here. The majority of Power Poll members say those strategies should still incude grants and tax breaks, known here as payment in lieu of taxes (PILOT) deals.
However, all (as in 100 percent) poll members were in agreement that if companies get such sweeteners, they'd have to give a portion of them back if their companies left early. That is, the local agencies that gave those incentives should be able to — through clawback provisions — claw back some of those funds.
Here are the specific results from the latest Memphis Power Poll, underwritten by BlueCross BlueShield of Tennessee.
When asked whether Power Poll members thought Memphis and Shelby County leaders need to change economic development strategies to lure companies here, results were as follows:
Yes: 90%
No: 10%
When asked if local government leaders should continue to give companies grants and tax breaks to locate, expand, or keep their businesses in Memphis and Shelby County, results were as follows:
Yes to both grants and tax breaks: 60%
No to both grants and tax breaks: 3%
Yes to grants, no to tax breaks: 17%
No to grants, yes to tax breaks: 21%
When asked if future economic incentive packages should include clawback provisions mandating companies give back some of the incentive money if they leave early, results were as follows:
Yes: 100%
No: 0%
About This Power Poll
The Power Poll is an interactive survey targeted to powerful, influential people who are capable of steering a city's, or state's, discussion one way or another. It is not scientific. But it is an insightful barometer into what community leaders think about current issues and events.
In Memphis as well as the other Tennessee cities, Power Poll members are drawn from a variety of fields, including government, business, media, entertainment, non-profit organizations, and more.
Throughout the Memphis region, the response rate for this survey was 15.09% out of 480 individuals polled. Responses were by email and were anonymous.
Analysis
When Shelby County Mayor Lee Harris jabbed at tax incentives during his State of the County address last week, his words probably landed on some newly eager ears.
Only about two weeks before, Electrolux officials announced they'll soon vacate the shiny, almost-brand-new building on President's Island. When they go, they'll take some big chunk of an incentive package given by state and local governments in 2010 that totaled more than $188 million, according to The Commercial Appeal. Ouch.
That lingering sting likely raised a few eyebrows when — just a few days later — FedEx Logistics won $34 million in grants and incentives from three separate government agencies to move its headquarters to the soon-to-be-vacant Gibson Guitar factory.
(Both Gibson and Electrolux said they'd relocate those Memphis parts of their businesses to Nashville. Nashville didn't offer them better incentives or anything; they were independent business decisions. But picking Nashville over Memphis is an old knife and the moves were a new twist.)
Nearly a year ago, then-Senator Harris was running for the county mayor seat. During a debate hosted by the NAACP and the National Civil Rights Museum, he took a maverick stance on tax incentives. He said he didn't believe they worked to foster economic development. (His opponent, then-Shelby County Commissioner Sidney Chism, said they were "too much of a giveaway to major companies.")
At the time, Harris said if he won the seat, he wouldn't rush in to dismantle such programs. "Giving away money to corporate interests" had become so engrained in lawmakers that it'd be tough to turn the ship around. Fast forward to Harris' first State of the County address, and you'll find he's still skeptical of business incentive packages.
"I don't believe governments should be in the business of picking winners and losers," he told the Memphis Business Journal last week. "Instead of tax breaks, when it comes to economic development, I believe the focus most of the time should be on investment in public assets and in people. That means we should invest more in workforce."
A quick look back
Electrolux helped birth the area's one-stop-shop for tax incentives and economic development. So, too, did Pinnacle Airlines.
When both companies came knocking around 2010, Memphis Mayor A C Wharton Jr. and Shelby County Mayor Mark Luttrell said they had to scramble to put together a deal to get the companies through the door. Business-incentive tools (like tax breaks) were spread across the city and county in siloed agencies that rarely worked together.
Wharton and Luttrell knocked on all of their doors and put together sweetener packages worth millions for Pinnacle and Electrolux. After that, leaders wanted all of those agencies to start singing from the same songbook.
"Imagine, if you would, having a choir. And the sopranos have one songbook, the tenors have another one, the basses have another one, and they're all supposed to bring some harmony to a rendition," Wharton told The Memphis Daily News in January 2011. "One of the prime benefits will be that once this is consummated, we'll be able to pull all of the bodies together and come up with one vision so that we have the same opinion with respect to how incentives should be issued, what incentives should be offered, by whom – all the questions that go into successful recruiting."
The agency was to be called the Economic Development Growth Engine (EDGE). It would become the home for the Office of Economic Development, the Industrial Development Board, the Port Commission; the Depot Redevelopment Authority, Frank C. Pidgeon Industrial Park, the Memphis Foreign Trade Zone 77 program; and the Memphis Renewal Community program.
By August of 2011, EDGE was up and running. Since then, EDGE has given companies 85 payment in lieu of taxes (PILOT) deals and 53 loans, approved four tax increment finance (TIF) projects, and secured eight bonds for projects. EDGE has worked on 150 projects worth nearly $5 billion in capital investment that have created 31,353 jobs with average salaries of $68,691.
In that time, too, EDGE has abated nearly $500 million in taxes for companies. And it has given an average of $2,586 to companies for each job created.
With no clawback provision, Electrolux will be allowed to simply pocket some of the incentive dollars after operating only about eight years here. Pinnacle got a package worth millions to move into the then-vacant One Commerce Square building downtown. That high-profile win stung Memphis three years later when Pinnacle moved its office to Minnesota.
A broader look and criticisms
Memphis and Shelby County are certainly not alone in giving incentives to spur economic development. For proof, look no further than the competition among cities to land Amazon's HQ2 project last year. Cities from across the country did everything they could (an economic group from Arizona even sent Amazon a giant cactus) to woo the online retail giant.
Governments spent somewhere between $45-$90 billion on incentives (depending on what you count), according to a Brookings Institution review last year. The figures have tripled since the 1990s, according to Citylab.
Government officials and those in the economic development industry say those dollars are necessary to jump-start projects that wouldn't otherwise be possible. And they say the investments yield real gains. For EDGE, they say $2.61 in new taxes are generated by every $1 in tax dollars abated from companies.
In 2015, a Wall Street Journal story said city and county officials here missed out on $48 million in taxes it could've collected in 2014 if it weren't for business incentives. Mark Herbison, then the senior vice president of economic development of the Greater Memphis Chamber, told WREG at the time that "PILOTs grow our economy" and that the Journal story didn't tell of millions in dollars of new taxes and the thousands of jobs they created.
Cities in New York and Virginia won pieces of Amazon's HQ2 project. So did Nashville, after state and local officials there offered up an incentive package worth about $102 million for Amazon's $230 million investment.
But grumblings over the years about corporate welfare and giveaways to big companies turned into protest chants as New Yorkers took to the streets last year. They were angered by the nearly $3 billion package of cash and tax breaks offered to one of the wealthiest companies on the planet.
After so much backlash, Amazon relented recently and decided to kill its planned facility in Queens that would've brought 25,000 jobs.
Bringing it back home again
A task force was organized last year to reform EDGE. However, the goal didn't seem to address whether or not local officials should dial incentives up or down. Though, the group did discuss lowering the fees companies pay for PILOTs. The task force focused mainly on making EDGE leadership more accountable, and shoring up the relationship between EDGE and the Greater Memphis Chamber.
But one day after Amazon's decision to pull out of negotiations in New York, Harris delivered his State of the County address with remarks that seemed to go against the grain of traditional economic development here.
"I believe that the jury is still out as to whether a government official can create a private sector job," Harris said. "I still believe that the private sector creates private sector jobs."
The sentiment was enough to draw this headline on Ryan Poe's 9:01 blog in The Commercial Appeal: "Welcome to Shelby County's new era of fewer development incentives."
Harris called for more work to develop the area's workforce and said that change will come with upcoming new leadership at the local Workforce Investment Network.
Power Poll Members: Do you have a friend or colleague who should be on Power Poll? Please invite them to join!
About Power Poll: Power Poll asks questions of the most powerful, influential people in U.S. cities. It is not a scientific survey. But because the people responding to the surveys comprise the leadership structure of their cities, the results afford a fascinating glimpse into the thoughts, opinions, and beliefs of those in a position to make change. Power Poll is distinctly nonpartisan.
Corporate Sponsors
We thank the following organizations for their support of Power Poll. Learn more about becoming a sponsor here.