March Power Poll: What local leaders think about vaccination, Byhalia pipeline, M. David Rudd
President Joe Biden said that all adults who wanted to get a COVID-19 vaccine would be able to by May 1. Memphians feel optimistic about this goal will be achieved according to the latest Memphis Power Poll results released Thursday.
President Joe Biden said that all adults who wanted to get a COVID-19 vaccine would be able to by May 1. Memphians feel optimistic about this goal will be achieved according to the latest Memphis Power Poll results released Thursday.
The Power Poll is a monthly survey sent to more than 425 influential business, political, nonprofit and cultural leaders in the Bluff City. The poll is presented by The Commercial Appeal and sponsored by BlueCross BlueShield of Tennessee and DVL Seigenthaler - Finn Partners.
The March Power Poll focused on several different topics in the news recently.
The March Memphis Power Poll:
Last week, President Joe Biden said that all adults would be able to get a COVID-19 vaccine by May 1. How confident are you that this goal will be achieved?
Presenting sponsor
BlueCross, ETSU Launching BlueSky Tennessee Institute
BlueCross BlueShield of Tennessee has partnered with East Tennessee State University (ETSU) to create BlueSky Tennessee Institute.
BlueSky Institute allows students to earn a bachelor's degree and a technology job offer – in just two years.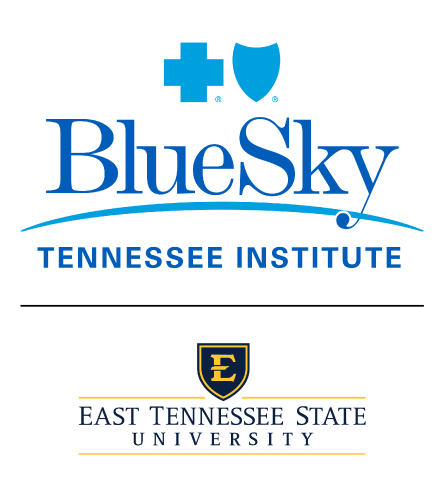 BlueSky Institute's accelerated bachelor's degree will provide a new pathway into one of the fastest-growing careers in the nation. The program will help develop much-needed technology talent for BlueCross – and prepare the next generation of technology leaders.
"In developing BlueSky Institute, we sought out a program partner that recognized the high demand for technology jobs in Tennessee and shared our vision to meet that need with a new approach," said JD Hickey, M.D., president and CEO of BlueCross BlueShield of Tennessee. "We're excited to collaborate with ETSU to develop tech talent together, right here in our home state."
ETSU will deploy its ABET-accredited B.S. in Computing with a concentration in Information Systems in an accelerated format to serve as the foundation for BlueSky Institute's curriculum. ABET is the premier global accreditor for computing programs, and ETSU's program offers coursework in high-demand fields such as cybersecurity, cloud computing, wireless computing, data analytics, healthcare information systems, and more.
Tennessee has roughly 4,100 technology job postings per year and only 1,000 qualified graduates to fill them.
BlueCross is facing the same challenge, typically having more open cybersecurity and coding jobs than it can fill with local talent. As a Tennessee-based organization committed to the state's overall wellbeing, the company recognized the opportunity to help prepare more people in its own communities for these rewarding career paths.
"The work of serving BlueCross members has become increasingly technology-driven," Hickey added. "With BlueSky Institute, we can meet a critical business need while expanding opportunities for students in our community."
BlueSky Institute will offer eligible high school graduates the chance to:
Earn a bachelor's degree in Computing from ETSU in just over two years

Gain real-world experience by learning and working as an intern at BlueCross – a mission-driven company focused on improving the health of 3.4 million members in Tennessee and beyond

Create a portfolio of projects while earning their degree

Secure a rewarding job offer at BlueCross after successfully completing the program
ETSU BlueSky Institute students will complete their coursework on the BlueCross campus in downtown Chattanooga, becoming part of the company's diverse and inclusive workplace community. This education site is pending approval of the Tennessee Higher Education Commission and the Southern Association of Colleges and Schools Commission on Colleges.
Student Recruitment Will Focus on High-Priority Schools in Hamilton County
The inaugural BlueSky Institute class will begin in the summer of 2022 with around 15-20 students. BlueCross and ETSU are placing a special focus on identifying and recruiting high-potential students from Hamilton County who may have not have equal opportunities.
"Our students will get personal support every step of the way, including mentorship from BlueCross employees," said Scott Wilson, vice president of corporate communications and community relations, who helped spearhead the initiative. "We're committed to making it easy for BlueSky Institute students to focus on their futures."
BlueSky Institute will be led by Brad Leon, an education expert who most recently served as chief of strategy and performance management for Shelby County Schools. Leon brings more than a decade of successful innovation to the role, with experience in blended digital/online and teacher-driven instruction as well as leading effective improvement efforts at some of Tennessee's most-challenged schools.
BlueCross and its foundation have a shared commitment to supporting local education. Starting in 2018, the BlueCross BlueShield of Tennessee Foundation has gifted $500,000 to fund the BlueCross Technology Academies at Red Bank High School and Soddy Daisy High School. The programs pair classroom learning with professional mentors to prepare students for technology careers.
More about BlueSky Tennessee Institute
Brad Leon Outlines What BlueSky Institute Offers Students (video)
44.9% - Very optimistic
43.5% - Somewhat optimistic
8.7% - Somewhat pessimistic
2.9% - Very pessimistic
Do you feel strongly about which vaccination you receive?
81.2% - No. I will take whatever is offered.
1.5% - Yes. I only want to get Moderna.
14.5% - Yes. I only want to get Pfizer.
2.6% - Yes. I only want to get Johnson & Johnson.
Given what you know about the rate of vaccinations and the current spread of the virus, when do you think you will feel comfortable going to events where you are surrounded by other people who may or may not be wearing masks?
11.6% - Spring
34.8% - Summer
31.9% - Early Fall
11.% - Late Fall
10.1% - January or later
The Byhalia Connection pipeline has been grabbing headlines lately as celebrities, including Jane Fonda and former Vice President Al Gore, have come out against the project. Shelby County Mayor Lee Harris is asking for a mandatory buffer between any pipeline and homes, churches and schools. How do you feel about the proposed project?
14.5% - I support it as proposed
15.9% - I support it but would like to see them consider alternative routes
47.8% - I do not support the project and would like to see it scrapped
21.7% - I still do not know enough to give an opinion
M. David Rudd announced last week that he will step down as president of the University of Memphis at the end of the 2021-2022 school year. What do you think will be remembered most during his time leading the school?
10.1% - Increased enrollment
10.1% - Increased fundraising efforts
29.0% - Development as a research institution
20.3% - Improved sports and educational facilities
14.5% - Hiring Penny Hardaway
15.9% - The emergence of the Tigers football program
Power Poll Members: Do you have a friend or colleague who should be on Power Poll? Please invite them to join!
About Power Poll: Power Poll asks questions of the most powerful, influential people in U.S. cities. It is not a scientific survey. But because the people responding to the surveys comprise the leadership structure of their cities, the results afford a fascinating glimpse into the thoughts, opinions, and beliefs of those in a position to make change. Power Poll is distinctly nonpartisan.
Corporate Sponsors
We thank the following organizations for their support of Power Poll. Learn more about becoming a sponsor here.