March Power Poll Results: Coronavirus in Memphis
We asked leaders from across Memphis their feelings about the impact and response to coronavirus in the community.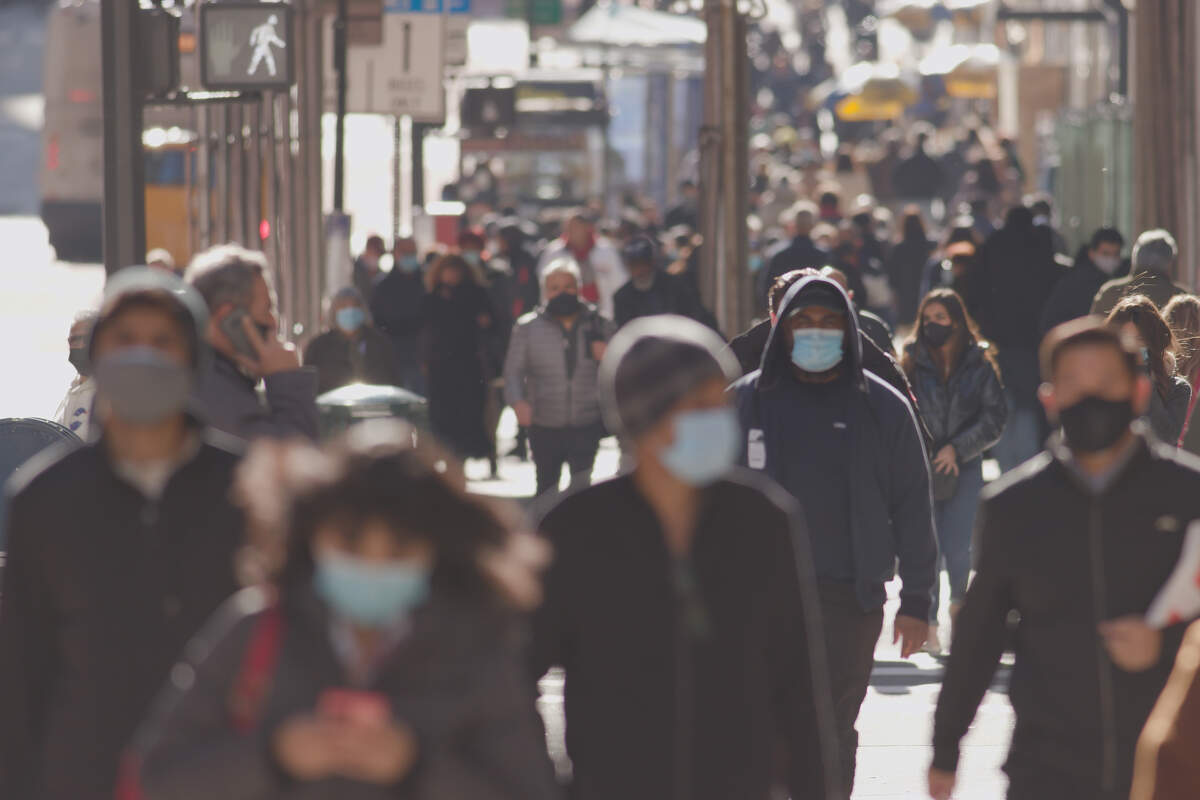 Concern about the long-term economic impact of the coronavirus on Memphis is greater than concerns about long-term health impact, according to the latest Memphis Power Poll results released Thursday.
The Power Poll is a monthly survey sent to more than 425 influential business, political, nonprofit and cultural leaders in the Bluff City, presented by The Commercial Appeal and sponsored by BlueCross BlueShield of Tennessee.
The March Power Poll focused on the impact of the coronavirus in Memphis.
While concern over the impact of the virus, both in terms of the public health and economy is high, so is the confidence in how Memphis Mayor Jim Strickland has responded to the crisis, with more than 88 percent saying it is "Excellent" or "Good."
Presenting sponsor
We can all help limit the impact of COVID-19
By Dr. Andrea Willis
Senior Vice President, Chief Medical Officer
BlueCross BlueShield of Tennessee
As the 2019 novel coronavirus (COVID-19) continues to affect Tennesseans, it's important that we do our part to protect ourselves and especially those who are most vulnerable to the disease.
Social distancing, or limiting our exposure to others, is one of the best things we can do to slow the spread and impact of COVID-19. Here at BlueCross, we've transitioned virtually all of our employees across all locations to work from home. We're focused on continuing to serve our members while keeping our employees as safe and healthy as possible. And by distributing the majority of our workforce, we're reducing our collective risk exposure within our facilities, our BlueCross families and the communities we serve.
As community leaders, you can help promote social distancing for the benefit of our neighbors, so here are a few things to keep in mind.
Even if you feel healthy, you should avoid large gatherings or places where you could be exposed or accidentally expose others. Some people may not show any symptoms but can still potentially infect others.
Limit all travel and movement within your community. Experts recommend staying at home as much as you can, allowing few visitors into your home.
To prepare, consider getting a 2-week supply of your prescriptions and over-the-counter medications. BlueCross is allowing early refills for medications to help our members prepare as needed.
You can also take advantage of telehealth services for regular care needs.
You should also continue protective measures like:
washing your hands,
coughing or sneezing into your elbow,
keeping a distance of at least 6 feet from others to avoid spreading or catching the virus,
and disinfecting frequently touched surfaces every day.
As a reminder, if you have symptoms such as a fever, cough or trouble breathing, call your doctor or use a telehealth service first before visiting an office or an emergency room.
Your doctor can evaluate your symptoms and make a recommendation about whether testing is appropriate. If it is, BlueCross will cover all costs on FDA-aligned testing for COVID-19.
Our clinical teams remain in close communication with public health officials so we can continue supporting our communities and promoting safety for Tennesseans.
We know times like these are when our members need us the most — and what we've always been right here for. We're working hard every day to keep our employees safe and healthy so we can keep delivering on our mission to serve.
For more updates about our response to COVID-19, visit BCBSTupdates.com.
The state response from Gov. Bill Lee is not as good with more than 50 saying it was "Poor," "Very Poor" or having no opinion.
The March Memphis Power Poll:
What is your level of worry/concern about coronavirus having a long-term impact on public health?
33.33% - Very worried/concerned
43.01% - Worried/concerned
23.66% - Not too worried or concerned
0.00% - Not worried or concerned at all
How worried are you about the long-term impact of the coronavirus from an economic standpoint?
55.91% - Very worried/concerned
38.71% - Worried/concerned
5.38% - Not too worried or concerned
0.00% - Not worried or concerned at all
Which industry do you fear will have the greatest long-term negative impact as a result of the virus?
19.35% - Tourism
30.11% - Restaurants
6.45% - Hotels
2.15% - Real Estate
8.60% - I think they will all come back together
33.33% - I think they will all suffer equally
The new buzzword is "social distancing." How much have you changed your personal behavior because of the coronavirus threat?
80.65% - A lot — my life is drastically different
19.35% - Some — I have made changes, but they have caused minimal disruption
0.00% - Not much — my life is pretty much the same as it was before
How has Mayor Jim Strickland and his administration done so far in responding to the coronavirus threat?
38.71% - Excellent
49.46% - Good
5.38% - No opinion
6.45% - Poor
0.00% - Very Poor
How has Gov. Bill Lee and his administration done so far in responding to the coronavirus threat?
About Power Poll: Power Poll asks questions of the most powerful, influential people in U.S. cities. It is not a scientific survey. But because the people responding to the surveys comprise the leadership structure of their cities, the results afford a fascinating glimpse into the thoughts, opinions, and beliefs of those in a position to make change. Power Poll is distinctly nonpartisan.