With the COVID-19 pandemic commanding less of the public's attention, more Memphians are planning summer vacations, according to the latest Memphis Power Poll results released Thursday.
The Power Poll is a monthly survey sent to more than 425 influential business, political, nonprofit and cultural leaders in the Bluff City. The poll is presented by The Commercial Appeal and sponsored by BlueCross BlueShield of Tennessee and DVL Seigenthaler - Finn Partners.
The June Power Poll focused on several different topics in the news recently.
The June Memphis Power Poll:
Recently, our reporter Max Garland drove across the I-55 bridge four times in one day, trips that took between 25 minutes and nearly three hours. Have you had to cross the Mississippi River since the closure of the Hernando de Soto bridge?
Presenting sponsor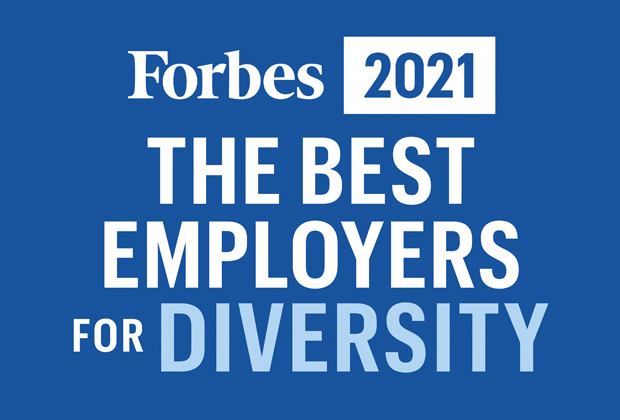 BlueCross Once Again Honored as One of Country's Best Employers for Diversity
Company Earns Fourth Consecutive Ranking in 2021
BlueCross BlueShield of Tennessee has been recognized by Forbes as one of the country's 2021 Best Employers for Diversity, marking the fourth consecutive year the company has earned a spot on the list.
The Best Employers for Diversity ranking is based on the results of a Forbes/Statista study that included an independent survey of current employees as well as reviews from non-employees in the same industry, along with publicly available information about the company.
"In a year of significant challenges including a global pandemic and a renewed national dialogue on racial injustice, our board and executive leadership heightened our focus on fostering a workplace culture built on respect and trust," said Ron Harris, vice president of diversity and inclusion for BlueCross. "We are honored to support an engaged, diverse workforce that enables us to serve our members well – and we pledge to continue those efforts."
BlueCross is committed to diversity throughout the company, including its governance. The Chattanooga Times Free Press recently reported that BlueCross has the most board diversity of any local company, with four African American directors and three female directors.
In addition to making the Forbes Best Employers for Diversity list every year since its inception, BlueCross was recently acknowledged by the Human Rights Campaign as a Best Place to Work for LGBTQ Equality for a third consecutive year. This year, BlueCross also made Juneteenth a paid holiday for employees.
More about Diversity at BlueCross
The Power of We: BlueCross Diversity and Inclusion Report (PDF)
Why we honor Juneteenth as a paid company holiday
32.2% — Yes -- I went across I-55
0% — Yes -- I crossed at Helena-West Helena
64.4% — No -- I have not needed to go across
3.4% — No -- I could have crossed but decided it was not worth the time

Second Gentleman Doug Emhoff was in Memphis last week to advocate for vaccinations. As of last week, about 41% percent of Shelby County residents had received at least one shot. How long do you think it will take before the county reaches the desired 70% vaccination rate?
3.4% — By the end of summer
23.7% — By the end of the year
35.6% — Sometime in 2022
37.3% — Never

What are your summer plans?
42.4% — We are traveling domestically by plane
35.6% — We are traveling domestically by car
11.9% — We are planning an international trip
10.2% — We will be staying in Memphis.

There have been several stories published during the past few months about increasing prices for big-ticket items like homes and cars. Have you or do you plan to sell or purchase a big-ticket item in the next four months?
0% — I plan to sell my house
3.4% — I plan to buy a house
3.4% — I plan to sell my car
3.4% — I plan to buy a car
3.4% — I plan to buy and sell a house
6.8% — I plan to buy and sell a car
67.8% — No
11.9% — I am thinking about it, but am not sure
What is the first mass-gathering event you plan to attend (or have you attended) this year?
21.3% — Grizzlies game
25.5% — Concert
8.5% — Redbirds game
8.5% — 901 FC match
10.6% — Memphis Tigers game (any sport)
19.1% — Festival
0% — Weekend night on Beale Street
6.4% — WGC-FedEx St. Jude Invitational