January Power Poll Results
What Memphis leaders feel about the new administration, the old administration and the Memphis Tigers.
The Biden-Harris administration took office this week and Memphians feel optimistic about what's to come, according to the latest Memphis Power Poll results released Thursday.
The Power Poll is a monthly survey sent to more than 425 influential business, political, nonprofit and cultural leaders in the Bluff City. The poll is presented by The Commercial Appeal and sponsored by BlueCross BlueShield of Tennessee and DVL Seigenthaler - Finn Partners.
The January Power Poll focused on several different topics in the news recently.
Of those polled, 73 percent said they felt positive about the new administration while only 12 percent were pessimistic. Seventy percent said the COVID-19 pandemic was the most important issue facing the administration.
Presenting sponsor
BlueCross Will Cover Costs for COVID-19 Vaccination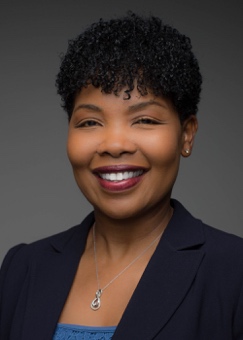 By Dr. Andrea Willis
Senior Vice President, Chief Medical Officer
BlueCross BlueShield of Tennessee
We want our members to know that once the COVID-19 vaccines become more widely available, they won't have to worry about the cost. We've continued to remove barriers in the fight against COVID-19, first for testing and treatment, and now for vaccines. Science has shown this is an important step for us to reduce both individual and community risk to eventually emerge from this pandemic.
Members will not have any out-of-pocket charges.
The cost of the vaccine itself is covered by the federal government. BlueCross will cover the fees associated with the administration of all vaccines that receive Food and Drug Administration (FDA) emergency use authorization. If a BlueCross member is charged for any part of their vaccine visit, they can call the Member Services number on the back of their Member ID card for help.
Because of the limited initial supply, state health departments, with consideration to recommendations by the Centers for Disease Control and Prevention (CDC), have created distribution plans to guide who will be vaccinated during each phase. The first phase will include the highest-risk populations, like health care workers, first responders and seniors in care settings. Additional segments of the population will be added as the supply increases.
As more FDA-approved COVID-19 vaccines are produced and distributed, anyone who wants a vaccine should be able to get one. Members should check BCBSTUpdates.com for answers to vaccine-related questions, and with the Tennessee Department of Health at tn.gov/health for additional information on the state's vaccine distribution plan.
As a BlueCross member and public health advocate, I plan to get the vaccine when my
time comes.
In addition to covering the administration costs of the COVID-19 vaccine, BlueCross has committed to supporting a variety of efforts to encourage better health for its members throughout the national public health emergency. These include:
BlueCross also delivered meals to frontline health care workers across Tennessee. Additionally, the BlueCross BlueShield of Tennessee Foundation has given nearly $7 million to communities across the state during the pandemic, including:
$5 million to food banks statewide

$1.5 million for COVID testing in underserved areas, flu vaccine education efforts, and community organizations
The vaccines are powerful tools in our effort to defeat COVID-19. However, we must continue measures to keep ourselves, our loved ones and our neighbors safe. Please stay at home as much as you can. Don't spend time indoors with people you don't live with. Wear a mask if you go out in public. Wash your hands or use hand sanitizer when soap and water aren't available. None of these steps are totally effective on their own, but they all add up.
I know it's a challenge – but we will get through this together.
For additional information on the BlueCross response to COVID-19, visit BCBSTUpdates.com.
The January Memphis Power Poll:
In light of the events of the past few weeks, what do you think will be the legacy of the Trump administration?
60.9% - The riots at the Capitol
17.4% - Adding conservative judges to the Supreme Court
18.8% - Handling of the Coronavirus
2.9% - Changing trade relationship with China
0.0% - Increases in the stock market
How do you feel about the incoming Biden-Harris administration?
72.5% - Positive
15.9% - Neutral
11.6% - Pessimistic
What do you believe is the most important issue facing the new administration?
69.6% - COVID-19 and vaccination rollout
14.5% - Stimulus and economic recovery
8.7% - Climate change
2.9% - Racial justice
4.3% - International relations
What is the status of work at your office?
13.9% - All our employees are working from the office
60.0% - We are open, but not everyone is working from the office
12.3% - We anticipate being open and back within the next six months
13.9% - It will likely be the second half of the year before we start to return
What are your projections for the Memphis Tigers men's basketball team this year?
14.5% - They will make the NCAA tournament but get eliminated in the first round
21.0% - They will make a deep run in the NCAA tournament
64.5% - They will miss the NCAA tournament