Graceland Public Incentives
Power Poll members think Graceland should get public incentives.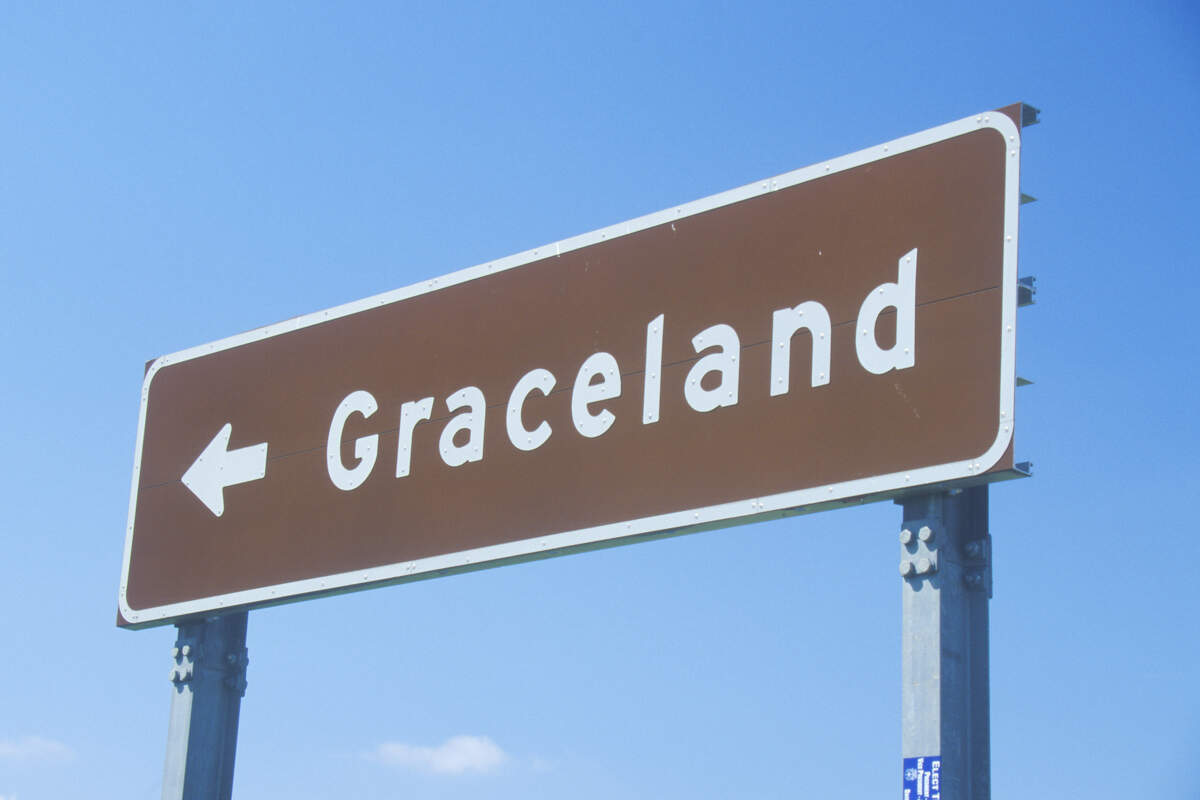 Memphis Power Poll members say they think the Memphis City Council should grant an incentive package to Graceland Holdings for a $100 million expansion plan to the iconic Memphis institution.
However, poll members said recent claims from company officials that they had offers to move the attraction hurt its case for that incentive package.
Here are the specific results from the latest Memphis Power Poll, with thanks to our presenting sponsor BlueCross BlueShield of Tennessee.
When asked whether Power Poll members thought the council should approve the package, results were as follows:
Yes: 62%
No: 38%
When asked if company officials stating that they had offers to move Graceland hurt or helped the case for the package, results were as follows:
Presenting sponsor
BlueCross is Right Here for Good
By Roy Vaughn
Senior Vice President, Chief Communications Officer
BlueCross BlueShield of Tennessee
At BlueCross, we're more than Tennessee's leading insurer.
We're also a not-for-profit with a mission to serve.
What does it mean to be mission-driven?
Being mission-driven means we have a responsibility to be actively involved in building a better quality of life where we live, right here at home. That starts with serving our members, but also includes giving to local causes and paying taxes that support Tennessee communities.
Our first priority is your health
We are committed to providing peace of mind through better health for the people, families and communities we serve.
We provide our members with high-quality, cost-effective health plans and wellness services — but access is not enough. Our nearly 900 nurses are working every day to support members and make sure they get the right care at the right time.
BlueCross helps Tennessee's economy
By being located right here, we also create jobs, boost household incomes and pay taxes that impact communities.
As a mission-driven not-for-profit, we've paid $3.8 billion in taxes over the last 10 years, helping support programs and services across the great state of Tennessee.
In our home state, we are responsible for:
18,043 jobs
$1.6 billion in income
$368 million in tax revenue
Committed to our communities
We give where we live, right here in Tennessee.
We're proud to do that through our foundation with charitable donations, scholarships and much more. You'll also find our people donating their time to great causes statewide.
One way we're doing that is through the creation of BlueCross Healthy Places: outdoor spaces where children and communities can share and play together. The first BlueCross Healthy Place will open in May 2019 in Memphis.
Click here to learn more about our commitment to our communities.
Helped: 13%
Hurt: 58%
No difference: 30%
When asked about their impressions of the Graceland (not Elvis Presley) brand in Memphis, results were as follows:
Excellent: 33%
Good: 44%
Acceptable: 14%
Poor: 8%
About This Power Poll
The Power Poll is an interactive survey targeted to powerful, influential people who are capable of steering a city's, or state's, discussion one way or another. It is not scientific. But it is an insightful barometer into what community leaders think about current issues and events.
In Memphis as well as the other Tennessee cities, Power Poll members are drawn from a variety of fields, including government, business, media, entertainment, non-profit organizations, and more.
Throughout the Memphis region, the response rate for this survey was 17.5% out of 480 individuals polled. Responses were by email and were anonymous.
Analysis:
Graceland Holdings LLC wants a $100 million expansion of Graceland. Fine. They want public help to do it. Also, fine. Companies request and get incentive deals all the time. But the fly in the soup has been a new arena, one that could jeopardize the Grizzlies staying in FedEx Forum. And that is where things have gotten complicated…and weird, conspiracy-theory weird.
The company opened the chic, Southern-colonial, $90 million Guest House at Graceland in 2016 with much public praise and little public fracas. The next year Graceland Holdings opened the $45 million Elvis Presley's Memphis complex, which houses displays of Elvis Presley's clothes, cars, guitars and more, a soundstage, a theater, and two restaurants.
In 2017, Graceland Holdings announced its intentions to build a concert venue on its Whitehaven campus. It would largely host Elvis-themed performances, and stage shows focused on rock and Memphis music, mostly for Graceland guests and Memphis tourists, company officials said at the time.
Again, that would have been fine if the company said they'd foot the bill. It didn't. It asked the Economic Development Growth Engine (EDGE) for Memphis & Shelby County for an increase to the Graceland tax increment finance district, in which the company gets to keep a percentage of tax receipts.
Here's the hang-up: the Grizzlies organization manages FedEx Forum for the city and county. As a part of that agreement, officials approved a noncompete clause in the contract. Under it, government officials here cannot build or provide incentives for an arena that seats more than 5,000 people. For that, the Grizzlies take on any red ink in operating the Forum. It's this same agreement that some say is a stumbling block to the renovation of the Mid-South Coliseum.
No official wanted to touch anything that would trigger that FedEx Forum noncompete clause. No one wanted to be the politician who made the Grizzlies leave town.
Graceland Holdings didn't get far with its request. In November 2017 it filed a suit against EDGE. It was dismissed because the project had not yet been voted on. It was the first of three lawsuits EPE would file in the saga. More on that below.
Nearly a year ago, company officials unveiled a new expansion plan for the iconic Memphis institution. That plan called for 150 new rooms at the Guest House at Graceland and additional meeting space there, 30 new cabins, airplane hangars, and 80,000 square feet of sound stages. That plan also included a 6,200-seat arena.
Graceland Holdings managing partner Joel Weinshanker took his plan directly to the citizens of Whitehaven. In a public meeting, he showed off drawings and said the new project would employ 1,000 people. He also took some shots directly at Memphis Mayor Jim Strickland.
Weinshanker said the mayor "won't even speak to us" and that "we are unable ot have a conversation with the city mayor. It really comes down to as simple as that."
Strickland didn't take kindly to Weinshanker's words, noting that Weinshanker made "some misleading — and downright false — claims in regard to the economic development plans he's made public."
"We want him to build whatever entertainment complex he wants to build," Strickland said in a statement the day after the Whitehaven public meeting. "We're excited to see it happen, in fact. But he wants to build it with your money — cash that would have to come out of our operating budget. All told, that amounts to about $3 million."
The public exchange of words between the two showed a public rift between the company and the adminstration that remains to this day. Later that year, Weinshanker said if he couldn't get a deal for public assistance for his Graceland project, that he'd help elect the mayor out of office.
Fast forward a bit. EDGE approved an incentive package for the Graceland project as did the Shelby County Commission; both of them hinged on finding no violation of the Forum noncompete clause.
In March, the Memphis City Council revealed its deal with Graceland. It'd give the company the expanded TIF and the use of some Tourist Development Zone (TDZ) funds. But no funds are to be used for an arena. However, the deal is stalled on the council's docket as they await the final court ruling as to whether or not the new arena would, indeed, break that clause.
During the stall, Weinshanker told The Wall Street Journal that he'd had "substantial offers to take every piece of wood and panel and move (Graceland)" to places like Asia and Nashville. Strickland doubted this saying, "I don't think they're moving."
Weinshanker and EPE continued to harass Strickland. In February, attorneys for the company said they wanted to formally depose the mayor and the city's Chief Operating Officer Doug McGowen. It didn't happen. That lawsuit claims the delay in the approval process for the expansion is a retaliatory move by city officials. It was enough for Commercial Appeal columnist Ryan Poe to call it an alleged "conspiracy akin to the Bridgegate scandal" in New Jersey.
The incentive package was slated for a vote Tuesday by the council. Though, the agenda was dominated with the mayor's delivery of his proposed budget for next fiscal year. A vote is slated, again, in two more weeks.
Power Poll Members: Do you have a friend or colleague who should be on Power Poll? Please invite them to join!
About Power Poll: Power Poll asks questions of the most powerful, influential people in U.S. cities. It is not a scientific survey. But because the people responding to the surveys comprise the leadership structure of their cities, the results afford a fascinating glimpse into the thoughts, opinions, and beliefs of those in a position to make change. Power Poll is distinctly nonpartisan.
Corporate Sponsors
We thank the following organizations for their support of Power Poll. Learn more about becoming a sponsor here.