Bredesen the Favorite to Win U.S. Senate Seat
Power Poll members also voting for him in droves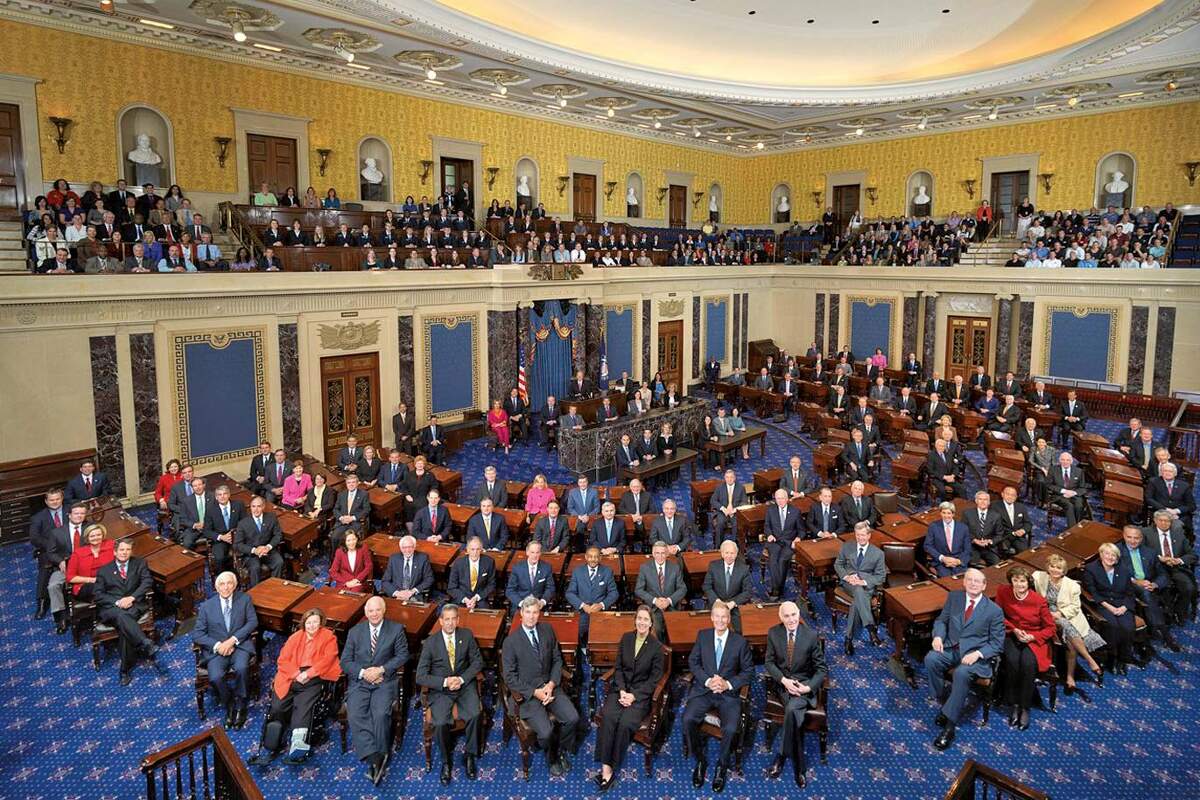 Phil Bredesen is the odds-on favorite of Tennessee Power Poll members to defeat Marsha Blackburn in the Nov. 6 U.S. Senate race, according to the latest Power Poll survey sponsored by BlueCross BlueShield of Tennessee.
This prediction of a Bredesen win flies in the face of numerous polls taken in the month of October, almost all of which have shown the Nashville Democrat losing to the Republican congresswoman. The one poll showing Bredesen in the lead, a Vanderbilt University survey taken Oct. 8-13, had him winning by only one point, essentially making it a dead-heat.
The vote by Power Poll members is numerically strong—60 percent of the respondents in Memphis, Knoxville, Nashville and Chattanooga see Bredesen defeating Blackburn, with 40 percent saying Blackburn will beat Bredesen. City by city, the results in the "Who will win?" question break out as follows:
Nashville: Bredesen (64%), Blackburn (36%)
Memphis: Bredesen (54%), Blackburn (46%)
Chattanooga: Bredesen (47%), Blackburn (53%)
Knoxville: Bredesen (53%), Blackburn (47%)
Members were also asked who they planned to vote for. Statewide, a whopping 77% of Power Poll respondents said they planned to vote for Bredesen, 21% for Blackburn, and 2% undecided. The city-by-city vote broke out as follows:
Nashville: Bredesen (81%), Blackburn (17%), undecided (2%)
Memphis: Bredesen (80%), Blackburn (20%)
Chattanooga: Bredesen (64%), Blackburn (35%), undecided (1%)
Knoxville: Bredesen (67%), Blackburn (32%), undecided (1%)
About This Power Poll
The Power Poll is an interactive survey targeted to powerful, influential people. Members are capable of steering a city's, or state's, discussion one way or another. The poll is not scientific. But it is an insightful barometer into what community leaders think about current issues and events.
In Nashville as well as the other Tennessee cities, Power Poll members are drawn from a variety of fields, including government, business, media, entertainment, academia, nonprofit organizations, and more. A complete member list, broken out by city, can be viewed here: https://www.powerpoll.com. Statewide, the response rate for this survey was 34% (or 609 votes cast) out of 1,767 individuals polled. Responses were by email and were anonymous.
Analysis
Notwithstanding the emotional fatigue we and our TV sets have suffered from the negative ads, the race is enormously fascinating, posing significant questions for the directions of both parties in Tennessee. Here are some observations as Election Day bears down upon us.
It was a Race to the Center for Bredesen
Like the Talking Heads used to sing, "Same as it ever was." A long line of U.S. senators from Tennessee have occupied the centrist lane, including our two current senators (Alexander and Corker). Pre-dating them was the most famous moderate of them all (Howard Baker), in addition to relatively conservative Democrats like Jim Sasser and Al Gore (check the latter's record). From day one, Bredesen ran as a pro-business, get-things-done moderate, pledging to work with Trump whenever it made sense and to oppose him when it didn't. Then there was Bredesen's seeming Kavanaugh endorsement and announcement he would vote against Chuck Schumer for Minority Leader.
Will the Race to the Center Work?
As to the direction of the Tennessee Democratic Party, in these fevered partisan times, the Democrats can go two ways. They can adopt the Bredesen playbook and run more establishment, conservative candidates who can attract the very same crossover voters who fled the Democratic Party in the South for the Republican Party years ago. Or they can whip up a younger, numerically ascendant, more racially-mixed and gender-friendly base of voters with progressive policy positions aimed at universal health care, free college tuition, impeaching the president, and taxing the wealthy. Stuff like that.
If Bredesen loses, it's a Parade of the Progressives.
If Bredesen wins, it's same old suit and tie. Saying things like you'd have voted for Kavanaugh will be viewed as Things Democrats Do To Win In the South.
Nationalization of the Race
Former House Speaker Tip O'Neil is said to have coined the phrase "all politics is local," but that didn't go so well this year in Tennessee. The Supreme Court hearings, the caravan of Central Americans on the march, the shootings at the Pittsburgh synagogue, the pipe bombs in the mail—all of these headlines blew to bits whatever policy prescriptions Blackburn and Bredesen put forward to connect with Tennessee supporters. The nation as a whole seemed to be moving in a more Republican direction during the Kavanaugh hearings, and then in a more Democratic direction during the shootings and pipe bombs. Throughout, the candidates lost control of their narratives and their destinies, jerked around by whatever national stories were trending.
Do Nice Guys Win in Tennessee Right Now?
Let's just throw this out there—Tennessee's Power Poll members have had it with Trump's licentiousness and lewdness and uncivil dialogue. Perhaps, if Power Pollsters are to be believed and Bredesen wins, that's why Phil's calm and measured delivery is striking a chord with Tennesseans. Same with nice guy Lee, who also has refused to run negative ads. Remember, Power Poll members predicted a Lee victory overwhelmingly.
Marsha: Trump in a Dress
Marsha left no daylight between her and Donald Trump from the outset, and inasmuch as Trump carried Tennessee by 26 points in 2016, her plan made sense. But only to a point. Bredesen has a heap of credibility with the non-crazy Republican moderates. Blackburn didn't seem overly concerned by this though. Moderation never came to her lips. Which brings us to...
What Will a Marsha Win or Loss Mean to the Tennessee GOP?
A Blackburn victory will move Tennessee even further right, cement the Trump playbook as the path forward here, and spell great trouble for current senator (and moderate) Lamar Alexander should he decide to run in 2020. If Alexander does run, expect a challenge to his hard right, made particularly more vicious if Blackburn is in office and emboldening said challenger. Meanwhile, if Marsha loses, very little changes. The right wing of the state's GOP still rules the roost.
Rural Vs. Urban
Truly, Tennessee is witnessing a great divide between urban and rural voters. Power Poll is composed only of powerful people in Tennessee's large urban markets, and it is astonishing that they so overwhelmingly plan to vote for the Democrat. The divide in outlook between city and country is stark and real.
The Blue Wave
Ever since the election of Donald Trump in November, 2016, tens of thousands of Democrats in Tennessee have been listening to the ravings of our president and waiting patiently to vote for someone on the other side to help make it all right. If early voting is any indication, a wave is in fact coming. For a midterm election, early voting is way, way high. Unknown is whether the wave is blue, red, or a combination.
Conclusion
This Senate race will go down in history as the costliest political contest ever in Tennessee. Control of the U.S. Senate could hinge on this election. Not since the 1960s, to my mind, have we lived in such a polarized and divided political environment. Many are fond of saying that the Republic will survive no matter what befalls us. True, but there's an argument to be made that the debased and corroded nature of our dialogue is doing long-lasting damage to our ability to get anything done. Perhaps the Republic survives, but it ain't pretty.
Politics in the U.S. has always been vicious, dating to the nation's first campaigns. But there does appear to be, in reaction to Donald Trump's tirades and outbursts, a palpable desire for more cooperation, altruism, harmony, accomplishment, and care for one another. Whether these desires are held by a majority of the people is a matter we decide on Election Day. It is part of our self-government. We determine who we will be. Our future belongs to us.
There comes that moment when the polls close and the votes are counted when we decide whether we are in accord with the hopeful and optimistic assessment of our third president, Thomas Jefferson, when he wrote:
"We are a people capable of self-government, and worthy of it."
Let us find out if we are.
Power Poll Members: Do you have a friend or colleague who should be on Power Poll? Please invite them to join!
About Power Poll: Power Poll asks questions of the most powerful, influential people in U.S. cities. It is not a scientific survey. But because the people responding to the surveys comprise the leadership structure of their cities, the results afford a fascinating glimpse into the thoughts, opinions, and beliefs of those in a position to make change. Power Poll is distinctly nonpartisan.
Corporate Sponsors
We thank the following organizations for their support of Power Poll. Learn more about becoming a sponsor here.