UT Developments
Survey respondents were predominantly supportive of UT's enrollment goals and approving of using public-private partnerships for campus projects.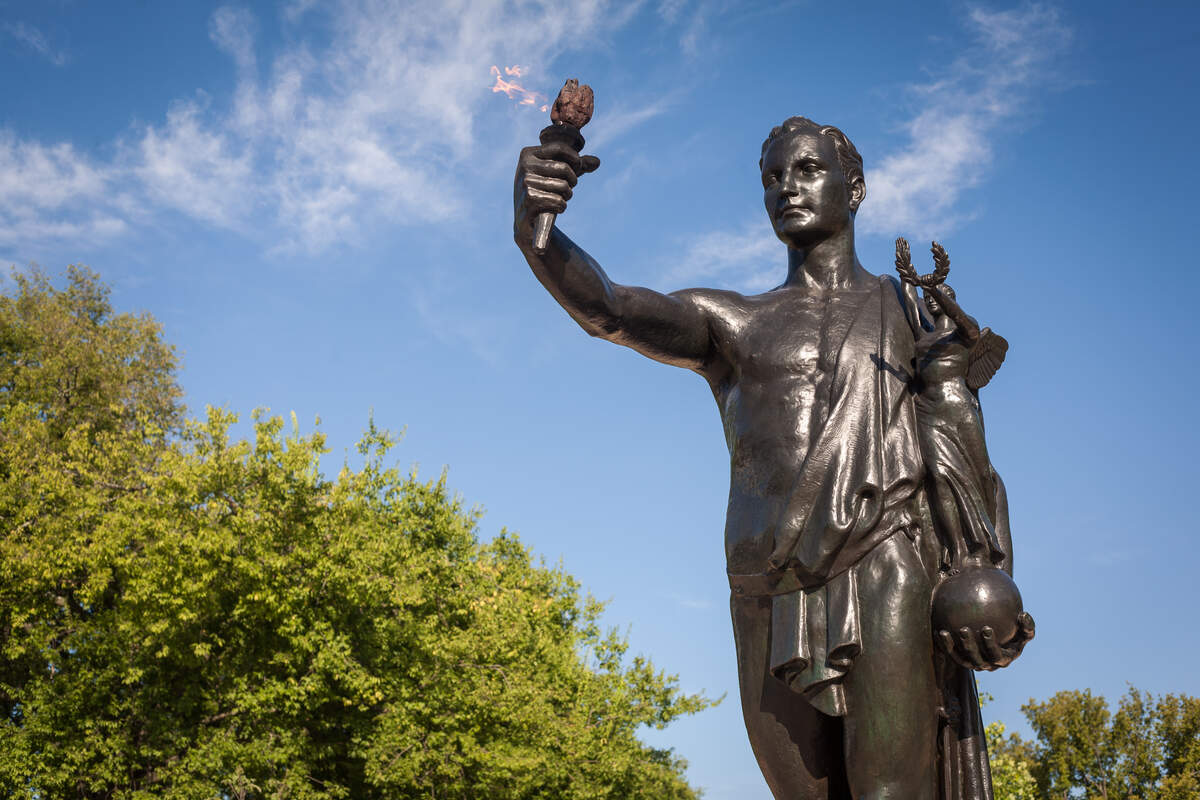 Rocky Top is changing. Enrollment at the University of Tennessee flagship campus in Knoxville has soared to record levels, and university leaders want to push it even higher. They're also using a new (for UT) method of financing construction projects and preparing to create an on-campus entertainment district.
Some of the most important Big Orange traditions remain the same, of course. The Torchbearer still lights the way on campus, the Rock still serves as an ever-changing host for free expression and the Vols still play Alabama on the third Saturday in October. In this month's Power Poll, we asked members their thoughts on the changes at UT-Knoxville and one burning question about a Volunteer tradition.
Presenting sponsor
Marketplace Plans for 2024: What you need to know
BlueCross offering new plans with lower prices
For those who purchase health insurance on their own through the federally facilitated Health Insurance Marketplace®, it's time to start exploring your options for health care coverage.
Marketplace enrollment opens Nov. 1 for coverage beginning Jan. 1, 2024. BlueCross is offering new network options for many Tennesseans that can save them money.
2024 Marketplace Plan Highlights
Open enrollment runs from Nov. 1, 2023, through Jan. 15, 2024, so it's time to consider your Marketplace plan options. This impacts anyone who purchases health insurance on their own and isn't eligible for Medicare. It's also an opportunity for those who have lost or received notice of losing access to TennCare (Medicaid) to find affordable coverage.
Highlights of our 2024 plans include:
BlueCross' lowest price network (Blue Network ESM) is now available in Chattanooga, Nashville and Memphis.

Existing plans will see an average rate increase of 2.7%.

Every Marketplace plan includes $0 virtual care.

We'll have the lowest priced Silver plan in the Knoxville and Chattanooga regions – and the second lowest in the Memphis and East Central regions.

BlueCross will have the lowest priced Bronze plan in the Knoxville and Chattanooga regions.
Network E Offers Lower Rates
Network E offers rates that are around 18% lower than plans with Blue Network SSM. It's available to members in Nashville and Memphis, and now Chattanooga, thanks to a new partnership with Erlanger Health System. In addition to providing a more budget-friendly option for Chattanooga residents, the Network E expansion gives members access to more providers when they travel within the state.
BlueCross Expands No-Cost Virtual Care
BlueCross is committed to offering access to high-quality care that's quick, convenient and affordable. Through their individual and small group plans, BlueCross members can talk to a doctor day or night – at no cost. They have access to a wide range of specialists, including dermatologists, licensed therapists, psychologists and psychiatrists. They can even select a primary care physician with our virtual care provider.
BlueCross Offers Rewards for Healthy Choices
Our members can earn rewards in the form of gift cards for completing a personal health assessment and engaging in healthy activities, such as being physically active and getting a flu shot and an annual wellness exam. New for 2024: Certain cancer screenings, diabetes management activities and participation in the Healthy Maternity program will contribute to the rewards. And members can earn up to $400 in annual rewards, compared to $100 last year.
BlueCross Available to Help Tennesseans Shop and Enroll
For help selecting a plan, you can call us at 1-888-995-7786. You can also reach out to a certified application counselor, enrollment assistor or licensed broker or agent. If you receive federal premium subsidies to help pay for coverage, visit healthcare.gov to update your application and see how much financial help you qualify for.
Enrollment at UT-Knoxville topped 36,000 for the first time this academic year, and UT System President Randy Boyd has said the goal is to reach 41,000 by the end of the decade. While that's far behind Southeastern Conference leader Texas A&M University, which has roughly 75,000 students, it's solidly in the upper half of the SEC.
Boyd said at last week's Board of Trustees meeting that the growth is necessary to provide Tennessee with talented graduates to meet the demands of the state's employers in the coming years.
A majority of Power Poll members, 56 percent, said the growth goal is about right for UT-Knoxville, though nearly one-third characterized the goal as being too ambitious. Only 1 percent said it wasn't ambitious enough.
Part of UT-Knoxville's growth is anticipated to come from an increased number of high-achieving in-state students. Beginning next fall, the university will guarantee spots for every Tennessee high school senior who ranks in the top 10 percent of their graduating class. That should yield an additional 250 or so in-state freshmen in a class that will likely be close to 7,000 strong. About two-thirds of UT-Knoxville undergraduate students are from Tennessee.
An overwhelming majority of Power Poll members — 78 percent — said the mix of in-state and out-of-state students is about right. One in 10 said UT-Knoxville admits too many out-of-state students, while 8 percent said the in-state share is too high.
Enrolling more students, especially larger freshman classes, means more housing is needed. UT-Knoxville has about 8,300 beds for students living on campus, and has plans to add another 1,920 by the beginning of the fall 2025 semester. Those new beds will be in two new residential complexes valued at $240.4 million to be built through a public-private partnership. A ground lease will enable a private developer to build and own the residence halls, though UT will retain ownership of the land.
The project marks the first time a public-private partnership will be used for a higher education residential development in Tennessee. The State Building Commission and the UT Board of Trustees have signed off on the deal.
Seventy-two percent of Power Poll respondents approved of the approach — 40 percent strongly agreed and 32 percent somewhat agreed. Nearly one in four didn't approve, with 14 percent somewhat disagreeing and 9 percent registering strong disagreement.
UT is also looking at establishing an entertainment district outside the south end of Neyland Stadium. The Athletic Department has put out a call for developers interested in building a mixed-use entertainment district anchored by a 12-story hotel with views of the Tennessee River. Like the residence halls, the entertainment district would be a public-private partnership, which would allow restaurants in the privately-owned buildings to serve alcohol — a practice that's only allowed in limited circumstances in university-owned facilities.
A little more than half the Power Poll respondents either strongly (25 percent) or somewhat (27 percent) agreed with the decision. One-third somewhat (17 percent) or strongly (16 percent) disagreed, while 15 percent were unsure.
Tradition hasn't been forgotten in Big Orange Country, however. Tomorrow is the third Saturday in October, which can only mean the annual Tennessee-Alabama football game, one of the SEC's most storied rivalries. Last year, UT snapped a 15-game losing streak to 'Bama in Neyland Stadium; this year's contest will be held in Bryant-Denny Stadium in Tuscaloosa.
We asked Power Poll members to put on their prognosticator hats for the game. A majority expects a close game, with 39 percent predicting the Vols will win by less than 10 points and 29 percent favoring the Crimson Tide by less than 10. Of those who think the game won't be so close, most picked Alabama — 15 percent said the Tide would win by 10 or more points, while only 3 percent thought UT would win by double digits. Thirteen percent rated the game a tossup (or perhaps don't follow football closely enough to have an opinion).
One thing is certain and needs no survey question to predict — after the game, the winning team and its fans will light up the traditional victory cigars.
Power Poll Members: Do you have a friend or colleague who should be on Power Poll? Please invite them to join!
About Power Poll: Power Poll asks questions of the most powerful, influential people in U.S. cities. It is not a scientific survey. But because the people responding to the surveys comprise the leadership structure of their cities, the results afford a fascinating glimpse into the thoughts, opinions, and beliefs of those in a position to make change. Power Poll is distinctly nonpartisan.
Corporate Sponsors
We thank the following organizations for their support of Power Poll. Learn more about becoming a sponsor here.