TVA Should Invest in Renewables
Respondents want to see more wind and solar power generation and greater openness from the nation's largest public utility.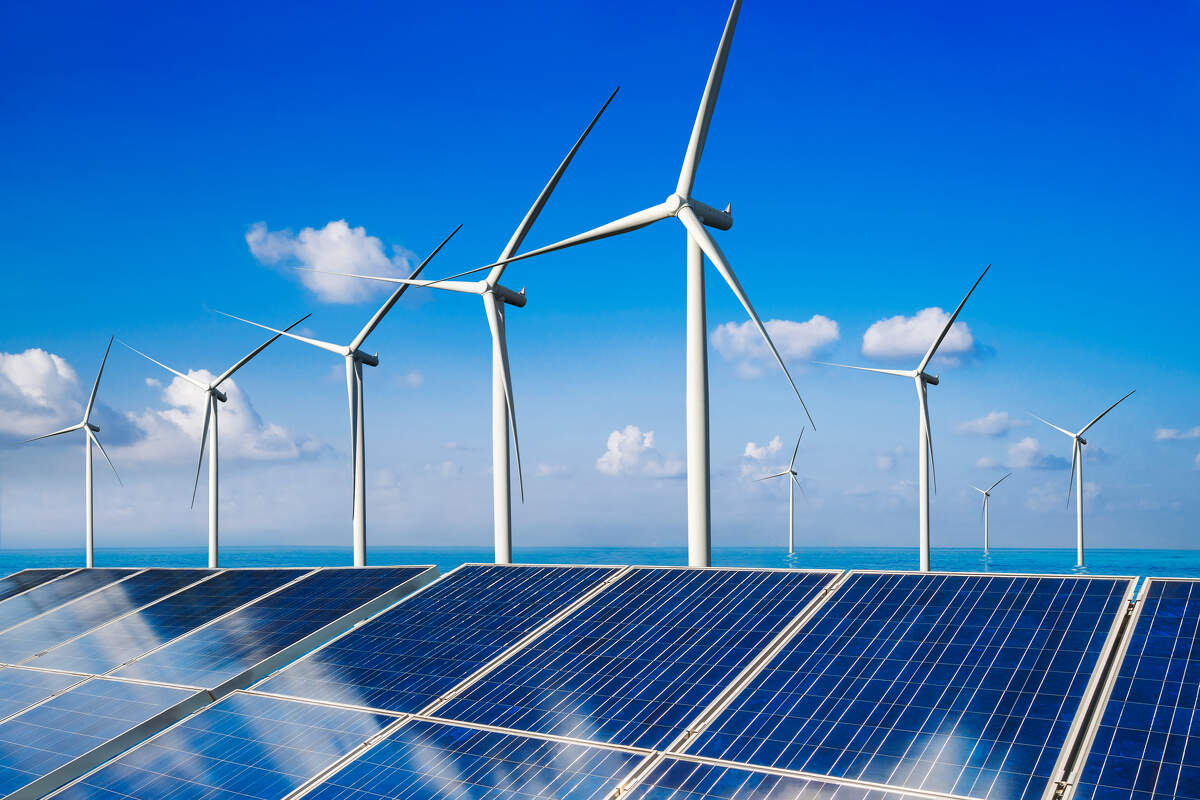 The Tennessee Valley Authority needs to invest more in renewable energy sources and be more open about conducting its business, according to Knoxville respondents to April's Power Poll.
A plurality -- 43 percent -- of respondents think TVA should make renewable sources its top energy priority. Twenty-five percent each opted for converting coal-fired plants to natural gas and building more nuclear plants. Only 7 percent said the top priority should be installing carbon recapture technology at coal-fired plants.
The Power Poll is not a scientific survey. But it is designed to offer insights into what community leaders think about current issues and events. Power Poll members are capable of steering a city's, or state's, discussion one way or another. Members come from a variety of fields, including politics and government, the private sector, nonprofits, the religious community, and more.
Presenting sponsor
BlueCross is Right Here for Good
By Roy Vaughn
Senior Vice President, Chief Communications Officer
BlueCross BlueShield of Tennessee
At BlueCross, we're more than Tennessee's leading insurer.
We're also a not-for-profit with a mission to serve.
What does it mean to be mission-driven?
Being mission-driven means we have a responsibility to be actively involved in building a better quality of life where we live, right here at home. That starts with serving our members, but also includes giving to local causes and paying taxes that support Tennessee communities.
Our first priority is your health
We are committed to providing peace of mind through better health for the people, families and communities we serve.
We provide our members with high-quality, cost-effective health plans and wellness services — but access is not enough. Our nearly 900 nurses are working every day to support members and make sure they get the right care at the right time.
BlueCross helps Tennessee's economy
By being located right here, we also create jobs, boost household incomes and pay taxes that impact communities.
As a mission-driven not-for-profit, we've paid $3.8 billion in taxes over the last 10 years, helping support programs and services across the great state of Tennessee.
In our home state, we are responsible for:
18,043 jobs
$1.6 billion in income
$368 million in tax revenue
Committed to our communities
We give where we live, right here in Tennessee.
We're proud to do that through our foundation with charitable donations, scholarships and much more. You'll also find our people donating their time to great causes statewide.
One way we're doing that is through the creation of BlueCross Healthy Places: outdoor spaces where children and communities can share and play together. The first BlueCross Healthy Place will open in May 2019 in Memphis.
Click here to learn more about our commitment to our communities.
Wind and solar make up 3 percent of TVA's current power generation portfolio, and that share is expected to reach only 5 percent by 2027. Coal, once the utility's primary energy source, has dropped from 58 percent of energy production in 2007 to 26 percent last year, according to TVA figures.
The shift has shrunk TVA's carbon footprint. "Collectively, we've reduced TVA's carbon emissions by 51 percent over this period with more to come," TVA spokesman Jim Hopson said on Thursday.
TVA is updating its Integrated Resource Plan, which is a blueprint for energy production over the next two decades.
At a meeting this week of the Regional Energy Resource Council, an advisory board to TVA, new TVA President and CEO Jeff Lyash said the utility would have to reduce its carbon footprint in the coming years, according to the News Sentinel.
"We're going to see a couple of decades here where we're going to have to continue to shrink the environmental footprint of generation," Lyash said.
Hopson said renewables, solar power in particular, would stake out a larger chunk of the energy mix as prices drop. Flexibility, he said, would be vital to meeting future energy needs.
Compass Knoxville Power Poll members, who are composed of influential residents in the Knoxville area, also want more openness from the nation's largest public utility.
Sixty-nine percent would like to see all board and committee meetings open to the public, as U.S. Rep. Tim Burchett has proposed in legislation. And 68 percent would like to see details of economic development incentives TVA gives to new or expanding businesses in the valley.
Hopson said TVA board meetings are open to the public, but committee meetings often are not. He said committee meetings are "not decision-making sessions" and a quorum of board members isn't present. "TVA currently follows all federal regulations for open meetings," Hopson said.
Hopson said TVA has helped attract or retain 344,000 jobs and $442 billion in investment in the valley over the past five years. Still, the competition among regional utilities is fierce. "Disclosing the specifics of our economic development packages would place TVA and the Tennessee Valley at a significant disadvantage," Hopson said, adding that the tools TVA uses can be found at https://www.tva.com/Economic-Development.
This month's Power Poll surveyed 320 people, with a response rate of 23.25 percent.
Power Poll Members: Do you have a friend or colleague who should be on Power Poll? Please invite them to join!
About Power Poll: Power Poll asks questions of the most powerful, influential people in U.S. cities. It is not a scientific survey. But because the people responding to the surveys comprise the leadership structure of their cities, the results afford a fascinating glimpse into the thoughts, opinions, and beliefs of those in a position to make change. Power Poll is distinctly nonpartisan.
Corporate Sponsors
We thank the following organizations for their support of Power Poll. Learn more about becoming a sponsor here.