September 23, 2022 10:00am
The State's Abortion Ban
A majority of respondents want to see restrictions lifted, and virtually all of them would like to see at least exemptions to the law.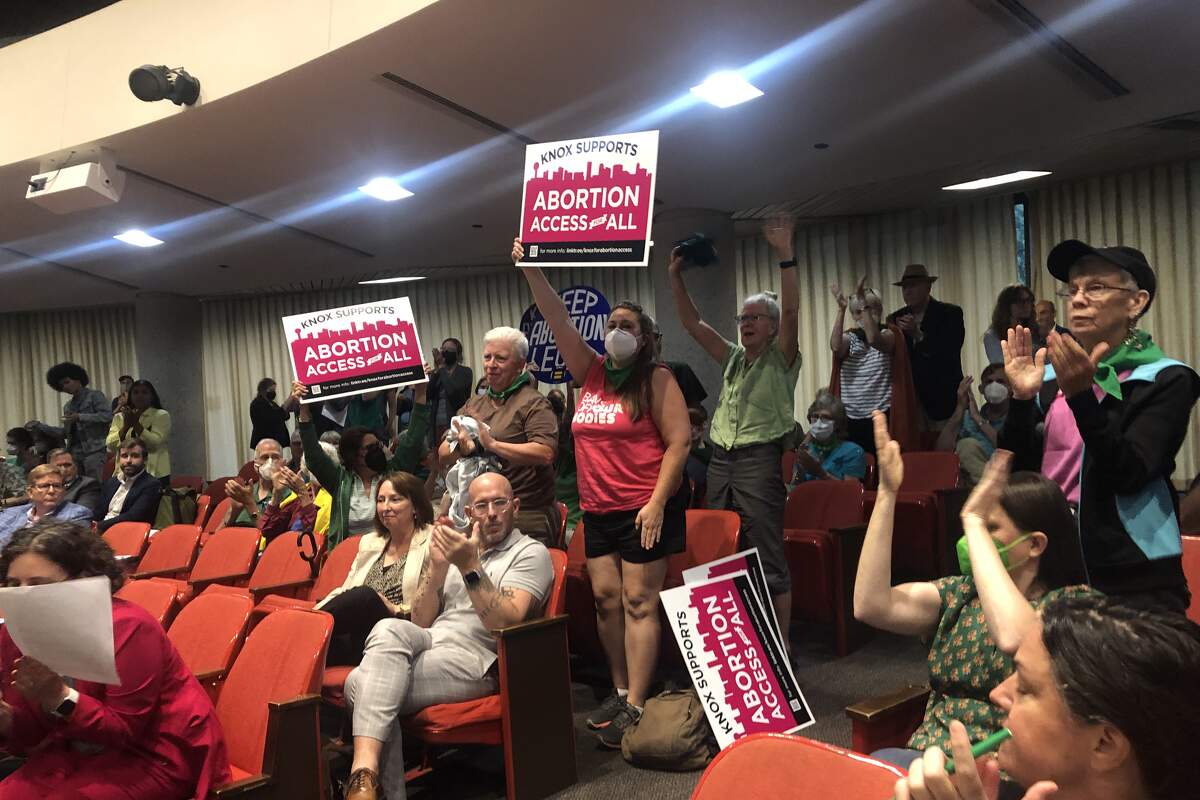 On June 24, the U.S. Supreme Court issued its decision in Dobbs v. Jackson Women's Health Organization, which removed the constitutional right to abortion that had been recognized for 49 years. Two months later, Tennessee's "trigger law" banning abortion in virtually all circumstances took effect. Providing abortion services is now a felony.
Tennessee's ban makes no exception for rape, incest or the health of the mother. Medical practitioners can use saving the life of the mother as an "affirmative defense" in court, but they still could be charged with a crime, have to hire legal representation and hope to persuade a jury that the procedure was medically justified.
A strong majority of this month's Power Poll participants disagrees with the Dobbs decision and would like to see the Tennessee General Assembly lift the state's abortion ban, and virtually all of them would like lawmakers to at least make exceptions to it. And they are placing a great deal of importance on a candidate's position on abortion in this year's election.
The Power Poll is not a scientific poll but a survey of views and attitudes among community leaders from government, business and nonprofit arenas. This month's survey went out to 605 members, and 204 responded — a higher-than-usual response rate of 33.72 percent.
The results, however, are similar to those from a scientific poll conducted by Vanderbilt University earlier this year that found 80 percent of Tennesseans believed abortion should be completely legal or legal under certain circumstances. The Vanderbilt poll was taken before the Dobbs decision was formally released but after a draft of Justice Samuel Alito's opinion was leaked to the media.
Two-thirds of Power Poll respondents expressed disagreement with the Supreme Court's ruling. Only 29 percent supported it. Roughly the same proportion of respondents would support lifting the ban altogether, which would legalize abortion under the same guidelines as before the Dobbs decision.
On Sept. 6, Knoxville City Council easily passed a symbolic resolution urging the state Legislature to restore abortion as a "fundamental component of obstetric and gynecological health care" and to decriminalize providing abortion services. Dozens of pro-choice advocates showed up at the meeting. The measure passed 8-0, with Councilwoman Janet Testerman abstaining. Testerman, who opposes abortion in general, said she would support exemptions to Tennessee's ban. City councils in Metro Nashville-Davidson County, Memphis and Clarksville have passed similar resolutions. (No such resolution has been brought to the heavily Republican Knox County Commission.)
Any effort to lift the ban in its entirety would face an uphill battle in the Legislature as it's currently constituted. Republicans, who for the most part oppose abortion, enjoy a supermajority in both chambers. A staggering 97 percent of Power Poll respondents said they would support exemptions for rape, incest and to protect the life of the mother if the ban stays in place. Only two respondents opposed exemptions.
The lack of exemptions has created confusion in the medical community. Hospitals and other healthcare entities have started issuing internal guidelines for practitioners, but they can vary from provider to provider. With a couple of exceptions, prosecutors have not given much guidance on how they will enforce the ban. Knox County District Attorney General Charme Allen, for example, has said only that she would apply the law to the facts and bring charges "where justice demands." Providing exemptions to the ban would essentially decriminalize abortions in certain circumstances. Some state lawmakers, including at least a few Republicans, have said they want to revisit the law to possibly include exemptions for cases of rape and incest, or to protect the life or health of the mother.
Abortion is shaping up to be a major issue in this year's legislative races. An overwhelming majority of Power Poll respondents — 83 percent — said a candidate's position on abortion would factor into the way they will vote in November. Fifty-six percent said the issue would be "very important" in their voting decisions.
This month's questions and responses:
Power Poll Members: Do you have a friend or colleague who should be on Power Poll? Please invite them to join!
About Power Poll: Power Poll asks questions of the most powerful, influential people in U.S. cities. It is not a scientific survey. But because the people responding to the surveys comprise the leadership structure of their cities, the results afford a fascinating glimpse into the thoughts, opinions, and beliefs of those in a position to make change. Power Poll is distinctly nonpartisan.
Corporate Sponsors
We thank the following organizations for their support of Power Poll. Learn more about becoming a sponsor here.