September 22, 2023 10:00am
The Housing Crisis
A majority of respondents approve of government actions such as zoning changes and incentives to address the lack of housing in the area.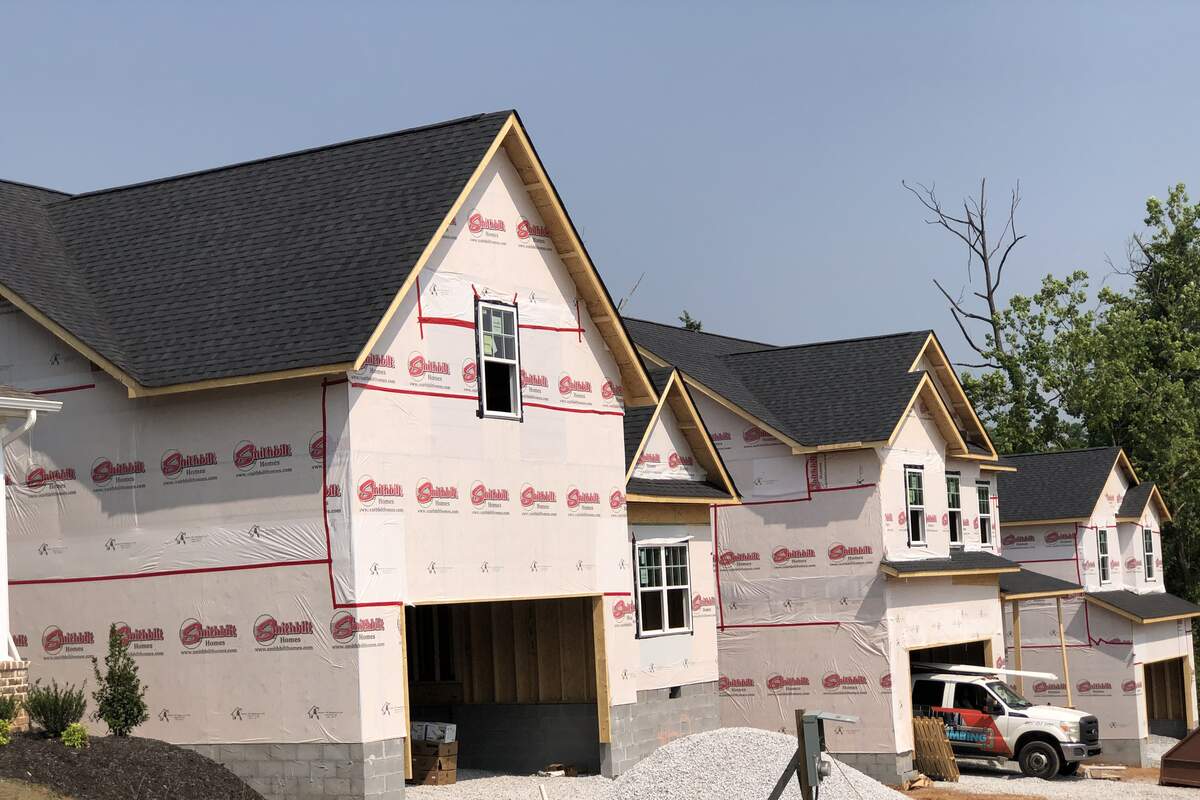 The housing crisis in Knoxville and Knox County has taken over much of the public discourse in the community during the past two years. Housing is the top issue in this year's city election. Knoxville Mayor Indya Kincannon has proposed changing the city's zoning code to allow more types of housing in older neighborhoods.
Meanwhile in the suburbs, residents in upscale Choto recently blocked a housing development for low- and middle-income residents. The situation encompasses all income levels and price points, but it's obviously the most acute for people at the lower end of the economic spectrum. As data from East Tennessee Realtors has consistently shown, purchase prices and rents have soared and the housing inventory has dropped, even as more people are moving to the area.
This month's Power Poll survey gauged members' opinions on measures to address housing, and the vast majority agreed that the use of public incentives is vital and more housing options are needed — and welcomed.
Rents in the Knoxville area have grown at more than six times the national average over the past year and are expected to increase another 5 percent over the next 12 months, according to East Tennessee Realtors.
Housing is much more expensive to buy as well. The median sales price for the area in July was $350,000, up 7.9 percent from the previous year. Sales were down 14.9 percent over the year, and have declined 16.5 percent so far in 2023. The inventory of houses for sale dropped 9.8 percent during the past year, to about half of pre-pandemic levels. Mortgage rates have soared to their highest levels in 22 years. A household needed an income of $110,000 a year to qualify for a mortgage on a median-priced home. The median household income in the Knoxville Metropolitan Statistical Area is $55,025. Nearly nine in 10 Power Poll members said government action is needed to alleviate the housing crisis, with 57 percent characterizing the need as "very important."
With rents rising and apartment occupancy above 95 percent, many households are having difficulty finding or staying in their homes. Rand Property Management essentially doubled the rents at Tanglewood Apartments, which it rebranded as the Rand at Tillery, forcing many residents to leave. They have formed an advocacy group for renters called the Knox Area Tenants Union.
Financing for affordable housing projects is complicated to assemble. Because most construction costs such as materials, labor, land and site preparation are the same for projects of similar size regardless of the economic status of the prospective tenants, affordable housing developers must rely on subsidies to make the financing work.
The vast majority of Power Poll members who responded to this month's survey — 79 percent — said they support providing incentives to the developers of affordable housing projects. Only 13 percent opposed incentives.
Kincannon's proposed zoning code changes would allow the construction of duplexes, triplexes, small apartment buildings and other small-scale multi-family developments in neighborhoods inside the Interstate 640 bypass and north of the Tennessee River. Because those are long-established neighborhoods, the "middle housing" developments would be infill housing.
About three-fourths of Power Poll respondents said the city's zoning ordinance should be changed to allow more middle housing, but the numbers dropped off to 56 percent when asked if they would support zoning changes in their own neighborhoods. One-third of respondents said they would not support such zoning for their neighborhoods.
The city is holding the second of two open houses on the proposal from 4:30-7 p.m. Monday, Sept. 25, at the John T. O'Connor Center, 611 Winona St. in East Knoxville. A City Council workshop on the proposal is scheduled for 5 p.m. Thursday, Sept. 28, in the Small Assembly Room of the City County Building.
About half of the Power Poll respondents predicted City Council would be somewhat likely to approve zoning ordinance amendments to address middle housing within the next six months, with another 20 percent saying it is "very likely" changes will be approved in that time frame. Twenty-one percent said it's unlikely that City Council will act in the next six months.
Affordable housing developments — apartment complexes or single-family homes set aside for households earning below the area's median income — frequently elicit opposition from areas where they are planned. Earlier this month, the Dominion Group nixed its plan to build a 56-unit townhouse community for low- to middle-income residents in the face of opposition from neighbors in the economically prosperous Choto area of Southwest Knox County. Many Choto residents overtly stated in comments to the Knoxville-Knox County Planning Commission that they opposed the development at least in part because they didn't want affordable housing in their community, where the median sales price for a home is around $635,000. Two thirds of Power Poll respondents, however, said they would support an affordable housing development near their homes, while 24 percent said they would not.
Power Poll Members: Do you have a friend or colleague who should be on Power Poll? Please invite them to join!
About Power Poll: Power Poll asks questions of the most powerful, influential people in U.S. cities. It is not a scientific survey. But because the people responding to the surveys comprise the leadership structure of their cities, the results afford a fascinating glimpse into the thoughts, opinions, and beliefs of those in a position to make change. Power Poll is distinctly nonpartisan.
Corporate Sponsors
We thank the following organizations for their support of Power Poll. Learn more about becoming a sponsor here.