February 24, 2023 10:00am
Statewide Priorites
From 'choice lanes' to HIV funding, Knoxville leaders are skeptical of many of the governor and Legislature's initiatives. The exception: nuclear energy.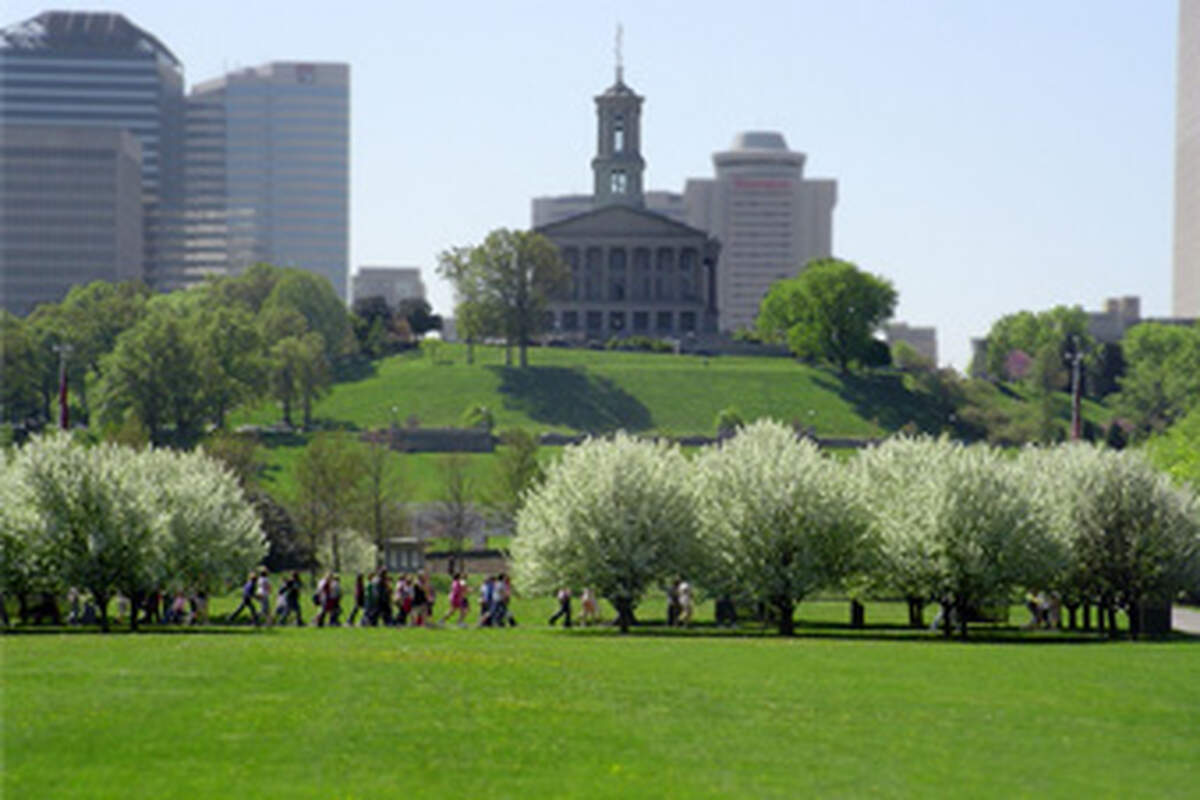 Gov. Bill Lee has embarked on his second term with several new legislative and policy proposals, several of which are working their way through the Legislature this session. But respondents to this month's Power Poll Knoxville are skeptical of some proposed changes, including the introduction of pay-as-you-go "choice lanes" on state roads and the rejection of federal funding for HIV prevention. Only one of the four initiatives included in the survey generated a positive response: a state fund to provide incentives for private companies doing nuclear research and development.
Lee has pitched choice lanes as a public-private partnership to alleviate congestion in some of the state's highest-traffic areas. Basically, a private contractor would agree to build new, higher-speed lanes in particular areas, which would be open to drivers for a fee. The contractor would recoup their outlays and earn profits from the fees, although the new lanes would become state property.
Lee and others who support the idea insist that they would not be "toll roads" because people who don't want to pay can choose not to use them. The choice lanes would primarily be built in and around the state's biggest cities, since that's where the worst traffic congestion is.
To build support in the Legislature, Lee has promised to invest state funds saved by the private funding in more rural parts of Tennessee. One area that would likely be looked at for choice lanes is Interstates 40 and 75 through West Knox County, which ranks as one of the busiest sections of road in the state.
But whatever their frustrations may be with congestion, our Power Poll respondents are not keen on the idea. Only 38 percent said they supported the proposal, while 51 percent opposed it and 11 percent said they didn't know enough to answer.
Lee's administration announced last month that it was going to stop accepting federal health funds for HIV prevention, primarily because some of the money goes to the reproductive health organization Planned Parenthood. Although Lee has promised to replace the $8 million with state funds, service providers have many questions and concerns about how that money will be allocated.
Rather than targeting the highest-risk populations — intravenous drug users, men who have sex with men, and transgender people — the administration has proposed focusing on protecting first responders, pregnant women and victims of human trafficking.
Power Poll respondents are not happy with Lee's changes. Only 15 percent said they agreed with the moves, while 71 percent disagreed and 14 percent said they didn't know.
A bill in the Legislature would reduce the age for legal concealed carry of a handgun to 18 from 21. Currently, 18-year-olds in Tennessee can own firearms but they can't carry them concealed in public unless they are active duty members of the military or honorably discharged. Tennessee no longer requires any kind of training in order to receive a concealed carry permit.
The idea of 18-year-olds walking around town with pistols in their pockets is not an appealing one to our respondents. An overwhelming 87 percent disagreed with the idea, while only 10 percent agreed and 3 percent said they didn't know.
But if they said no to guns, the respondents said yes to nukes — at least, to Lee's proposed $50 million Nuclear Fast Track Fund, which would be used to provide incentives for companies involved in nuclear energy development and manufacturing. Though Lee didn't mention Oak Ridge by name, the city across the Clinch River from Knox County — with its Manhattan Project legacy, warhead fabrication at the Y-12 National Security Complex and research at Oak Ridge National Laboratory — is the center of Tennessee's nuclear energy industry.
Private companies using nuclear fuel and manufacturing technology developed at ORNL have already sunk roots in Oak Ridge. "No other state in the country comes close to Tennessee's legacy, resources and potential to be a leader in nuclear energy," Lee said in his State of the State address on Feb. 6. "And there is no long-term national strategy that doesn't include nuclear energy."
Power Poll respondents mostly agree — 64 percent liked the idea, only 14 percent opposed it, and 21 percent weren't sure. Those who remember the fierce debates over nuclear energy of the '70s and '80s may be surprised that in 2023 it is apparently an issue that bridges political divides.
Power Poll Members: Do you have a friend or colleague who should be on Power Poll? Please invite them to join!
About Power Poll: Power Poll asks questions of the most powerful, influential people in U.S. cities. It is not a scientific survey. But because the people responding to the surveys comprise the leadership structure of their cities, the results afford a fascinating glimpse into the thoughts, opinions, and beliefs of those in a position to make change. Power Poll is distinctly nonpartisan.
Corporate Sponsors
We thank the following organizations for their support of Power Poll. Learn more about becoming a sponsor here.