Statewide Power Poll: Knoxville members' businesses and non-profits badly affected by pandemic
And more shutdowns could be in our future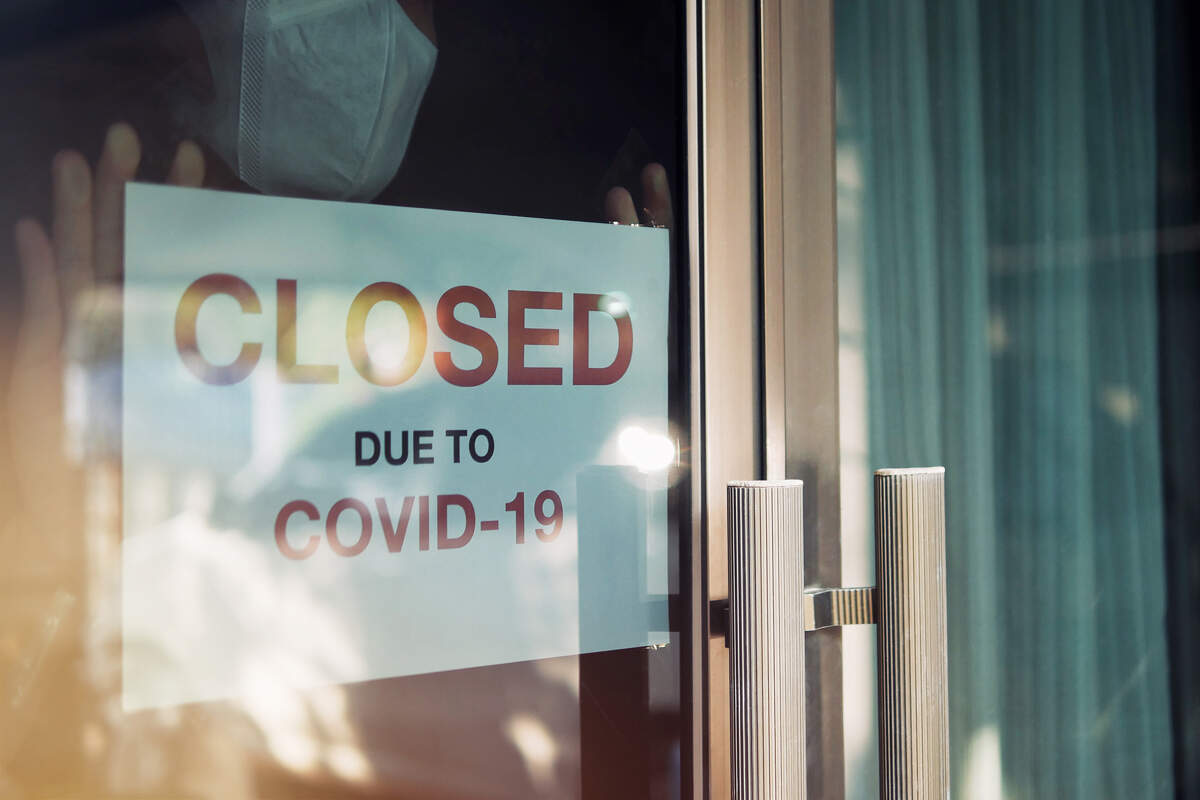 Overwhelming numbers of Knoxville Power Poll members say the pandemic has negatively affected their businesses or non-profits, with over half describing the effect as "significant." A large majority is uncomfortable opening or resuming on-site operations for their organizations at this time. Members expect more shutdowns in the future, do not feel safe dining in a restaurant, and won't be flying commercial any time soon.
These are the latest results of a Knoxville Power Poll, which was also taken across the entire state of Tennessee. Surveys were also taken among Power Poll members in the state's three other largest cities (Chattanooga, Memphis and Nashville) and from our database of Power Poll members in the 91 non-metro counties.
QUITE INTERESTING FACTOID: Typically, in our statewide Power Polls, the members from the 91 counties respond differently from their urban counterparts. Members from the 91 counties are more rural and skew more conservative compared to cities that count higher numbers of progressives. But in this survey ALL Power Poll members were much more in-line with their responses, regardless of geography. The picture was uniformly one of severe economic impact, the likelihood that bad times could continue, and the feeling that workplace patterns may change forever.
(Preface: A total of 312 Knoxvillians were surveyed, 109 responded, for a 34.94% response rate. For the state as a whole, 3,121 Power Poll members were surveyed, with 800 responding, for a 25.63% response rate. For complete responses from all cities, the 91 non-metro counties, and the state as a whole, select an area from any chart.)
Survey Questions and Responses
Analysis
The degree to which Power Poll members' organizations (both for-profit and non-profit) have been negatively affected is dramatic. Over five in ten members in Knoxville, and over four in ten in the state as a whole, are experiencing "a significant negative effect." Over two in ten in Knoxville are experiencing a "slightly negative effect." Those responses are alarming evidence of the severe economic repercussions of the pandemic. Power Poll members include a number of CEO's of private and public businesses, Chamber of Commerce heads, and influential private sector actors. In answering this question, they provide an extraordinary insight into this economic calamity.
Looking to the future, with respect to how we re-open and restructure our individual workplaces, it would appear that the changes many organizations have introduced might be long lasting. Only about one-third of respondents in Knoxville would be comfortable re-opening their organizations according to old, pre-pandemic practices. (That figure is about one-fourth statewide.) Many have speculated that the pandemic will usher in permanent changes in the way we use office space and report to work. Power Poll responses indicate that about one-third believe their organizations "will continue indefinitely" with staggered work-flows, tele-commuting, and probably a whole lot more Zoom.
The future is precarious. In every county in the state, residents have experienced some measure of restrictions in terms of how we gather, with the urban areas taking more severe measures owing largely to population density and interventionist mayors. Judging by Power Poll members, such measures are not over. A whopping 78% of Knoxvillians say that they expect more shutdowns, full or partial, because of what they see will be ups and downs of the virus continuing to spread. In terms of all Power Poll members statewide, that number is identical—78%. Basically, members predict we will have more recurrence and retrenchment.
Two relatively personal questions were attached to the survey, to gauge how our Power Poll members are engaged in going about their lives. First, do members feel safe in dining in a restaurant? Just over a majority in Knoxville—53%—say no. Statewide, that number was 61%. The economic damage done to this sector of our economy will be significant.
As far as returning to crowd-heavy activities, we asked which activities members were most likely to avoid. The answer among Knoxville Power Poll members was airline travel, at 36%. Statewide, attending concerts received the most votes.
Perhaps prophetically, Power Poll members do not appear to have much concern about returning to our institutions of faith for spiritual nourishment. Only 3.67% of Knoxvillians say they will wait a while before returning to services at their church, synagogue, mosque, or other institution.
One can only guess that we all feel troubled. We all have profound questions. We are reckoning with bad stuff, much out of our control. Whatever the risk, religious solace and our Gods' wise counsel is in high demand.
Power Poll Members: Do you have a friend or colleague who should be on Power Poll? Please invite them to join!
About Power Poll: Power Poll asks questions of the most powerful, influential people in U.S. cities. It is not a scientific survey. But because the people responding to the surveys comprise the leadership structure of their cities, the results afford a fascinating glimpse into the thoughts, opinions, and beliefs of those in a position to make change. Power Poll is distinctly nonpartisan.
Corporate Sponsors
We thank the following organizations for their support of Power Poll. Learn more about becoming a sponsor here.