Slow Going on Vaccines
Who bears responsibility for the sluggish distribution of COVID-19 vaccines?
By almost any measure, the rollout of COVID-19 vaccines has been slow. The state of Tennessee has released vaccine supplies, which it receives from the federal government, in dribs and drabs to counties based on population and other factors.
Knox County has been getting a few hundred doses every week, but local officials don't know how much will be sent or when it will arrive until just before delivery.
Respondents to this month's Power Poll mostly blame the federal government for the delays, though many spread the blame around to all levels of government. They're split fairly evenly on whether President Joe Biden's goal of 100 million vaccinations in his first 100 days in office is realistic, but the vast majority plan to get vaccinated once they can.
Presenting sponsor
BlueCross Will Cover Costs for COVID-19 Vaccination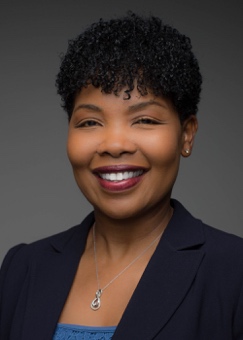 By Dr. Andrea Willis
Senior Vice President, Chief Medical Officer
BlueCross BlueShield of Tennessee
We want our members to know that once the COVID-19 vaccines become more widely available, they won't have to worry about the cost. We've continued to remove barriers in the fight against COVID-19, first for testing and treatment, and now for vaccines. Science has shown this is an important step for us to reduce both individual and community risk to eventually emerge from this pandemic.
Members will not have any out-of-pocket charges.
The cost of the vaccine itself is covered by the federal government. BlueCross will cover the fees associated with the administration of all vaccines that receive Food and Drug Administration (FDA) emergency use authorization. If a BlueCross member is charged for any part of their vaccine visit, they can call the Member Services number on the back of their Member ID card for help.
Because of the limited initial supply, state health departments, with consideration to recommendations by the Centers for Disease Control and Prevention (CDC), have created distribution plans to guide who will be vaccinated during each phase. The first phase will include the highest-risk populations, like health care workers, first responders and seniors in care settings. Additional segments of the population will be added as the supply increases.
As more FDA-approved COVID-19 vaccines are produced and distributed, anyone who wants a vaccine should be able to get one. Members should check BCBSTUpdates.com for answers to vaccine-related questions, and with the Tennessee Department of Health at tn.gov/health for additional information on the state's vaccine distribution plan.
As a BlueCross member and public health advocate, I plan to get the vaccine when my
time comes.
In addition to covering the administration costs of the COVID-19 vaccine, BlueCross has committed to supporting a variety of efforts to encourage better health for its members throughout the national public health emergency. These include:
BlueCross also delivered meals to frontline health care workers across Tennessee. Additionally, the BlueCross BlueShield of Tennessee Foundation has given nearly $7 million to communities across the state during the pandemic, including:
$5 million to food banks statewide

$1.5 million for COVID testing in underserved areas, flu vaccine education efforts, and community organizations
The vaccines are powerful tools in our effort to defeat COVID-19. However, we must continue measures to keep ourselves, our loved ones and our neighbors safe. Please stay at home as much as you can. Don't spend time indoors with people you don't live with. Wear a mask if you go out in public. Wash your hands or use hand sanitizer when soap and water aren't available. None of these steps are totally effective on their own, but they all add up.
I know it's a challenge – but we will get through this together.
For additional information on the BlueCross response to COVID-19, visit BCBSTUpdates.com.
About 4 in 10 respondents blamed the federal government for the slow rollout, while 10.6 percent said the problem is at the state level and only 4.2 percent placed the responsibility on local agencies. Nearly 3 in 10 distributed the blame to all.
Thirty-six percent of respondents think Biden's ambitious distribution goal is attainable, while 27.5 percent labeled it unrealistic and 35.9 percent were unsure.
Regardless of the timing, virtually all the respondents — 91.5 percent — say they plan to get vaccinated. Only 4.2 percent plan to go without. The numbers are consistent with the responses to a question in last month's poll, in which 90 percent expressed confidence in the safety and efficacy of the vaccines.
The Knox County Health Department has administered more than 4,200 doses and has appointments scheduled for another 5,000. Of those, 975 will be administered at a fully booked event today, with the remainder reserved for those who have already received the first of their two doses. Another shipment arrived from the state on Thursday.
At this point, the Health Department and area hospitals are the primary distribution centers in Knox County, though the venues should be expanded to include pharmacies and other providers in the near future. Vaccines are for now limited by the state to first responders, healthcare workers and other at-risk occupations; residents of long-term care facilities and other medically at-risk populations; and residents 75 years of age or older.
Charity Menefee, director of communicable and environmental disease and emergency preparedness for the Health Department, said at a media briefing on Thursday that state figures show that overall more than 14,000 Knox County residents have received at least one dose — about 3 percent of the population.
"This is encouraging and something that we will continue to build upon," she said. "Hospitals have also begun creating vaccination opportunities for qualifying individuals, so be on the lookout for those opportunities as well. Those, like ours, are likely to fill up very quickly due to the demand outpacing supply."
According to data from the Centers for Disease Control and Prevention compiled by the Washington Post, Tennessee has administered 317,098 first doses, covering 4.6 percent of the state's population. The state has been allocated 630,000 first doses so far, which would cover 17 percent of the population once administered.
The Power Poll is not a scientific poll but a survey of views and attitudes among community leaders. For this survey, 482 people were invited to participate and 142 returned responses — a rate of 29.46 percent. Here are the questions and results.
This month's survey went out before President Joe Biden's inauguration on Wednesday. On Thursday, his first full day in office, the president outlined his vaccine distribution strategy in a 200-page document called "National Strategy for the Covid-19 Response and Pandemic Preparedness." He also signed a series of executive orders aimed at combating the pandemic.
During an appearance in the White House with Vice President Kamala Harris and Dr. Anthony Fauci covered by the New York Times and other national media, his top COVID-19 medical adviser, Biden said it would take a "full-scale wartime effort" to get the pandemic under control.
"History is going to measure whether we are up to the task," he said.
Biden's team said the outgoing administration did not leave behind much of a distribution plan.
"What we're inheriting is so much worse than we could have imagined," said Jeff Zients, the new White House COVID-19 response coordinator. "The cooperation or lack of cooperation from the Trump administration has been an impediment. We don't have the visibility that we would hope to have into supply and allocations."
Biden's plan calls for accelerating vaccinations, especially in communities that need them most. The federal government would help create more vaccination venues and focus on hard-to-reach and high-risk populations. A public education campaign would be part of the effort.
Federal health officials have said a lack of manufacturing capacity would make it impossible to increase the immediate vaccine supply before April. Biden has pledged to use the Defense Production Act and other federal initiatives if necessary to increase vaccine output and the supplies of needles, vials, testing supplies and other needed materials.
"The brutal truth," Biden said, "is it's going to take months before we can get the majority of Americans vaccinated."
About Power Poll: Power Poll asks questions of the most powerful, influential people in U.S. cities. It is not a scientific survey. But because the people responding to the surveys comprise the leadership structure of their cities, the results afford a fascinating glimpse into the thoughts, opinions, and beliefs of those in a position to make change. Power Poll is distinctly nonpartisan.