Pride Month
Survey respondents tend to support inclusive policies for the LGBTQ community but few plan to attend any Pride events this year.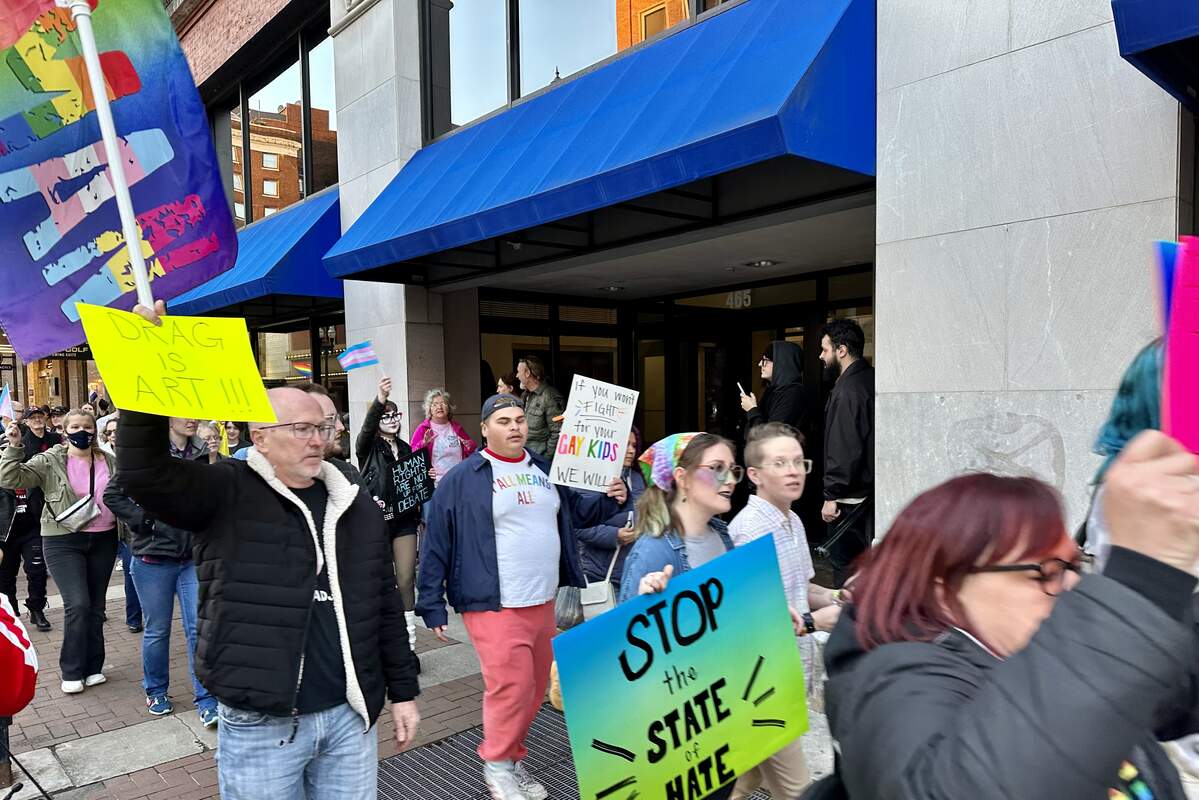 June is Pride Month, a time when many Americans celebrate and reflect on LGBTQ rights and culture. Initially commemorating the Stonewall Uprising in New York in 1969, which is considered by many to mark the beginning of the modern LGBTQ rights movement, Pride Month has become an inclusive cultural phenomenon.
But LGBTQ rights are under pressure in Tennessee and elsewhere. This year, the Legislature passed laws banning certain drag shows and prohibiting gender affirming care for minors. The General Assembly's Republican supermajority has also taken steps in recent years to curb diversity efforts at Tennessee's colleges and universities.
This month's Power Poll explores some of the aspects of Pride Month. It turns out respondents overwhelmingly support diversity efforts in public institutions and a majority at least sometimes considers a company's stance on LGBTQ issues when choosing where to spend money.
For the vast majority of Power Poll members who responded to this month's survey, there is a personal connection to LGBTQ issues. Seventy-three percent reported that they have friends or family members in the LGBTQ community or identify as LGBTQ themselves. Another 6 percent didn't know.
An almost identical majority favors diversity, equity and inclusion policies in public institutions. Though state and local governments have such policies — as do many private corporations — the actions of colleges and universities draw the most scrutiny. In Tennessee, the controversial law passed last year that prevents students and employees from being penalized for not adhering to certain "divisive concepts" could feasibly be interpreted as undermining diversity and inclusion efforts on campuses. Only 13 percent of Power Poll respondents oppose diversity, equity and inclusion policies.
Nearly two-thirds of respondents express their opinions with their pocket books by supporting or boycotting businesses based on their stances on LGBTQ issues, though only 14 percent always do. Recent boycotts of Target over its display of LGBTQ-themed merchandise and of Bud Light because of its advertising campaign with transgender influencer Dylan Mulvaney have garnered headlines. Businesses including Disney and Starbucks have positioned themselves as LGBTQ-friendly in hopes of increasing sales.
The LGBTQ community has experienced an expansion of rights and growing acceptance in the 54 years since New York police raided the Stonewall Inn in New York's Greenwich Village. LBGTQ characters are becoming common in movies, on television and in advertisements, and the rainbow flag has become an instantly recognizable symbol of a community that once had to live in the shadows.
The most significant legal landmark in the LGBTQ community's quest for equality was the U.S. Supreme Court's Obergefell decision in 2015 that established a right to same-sex marriage. Members of the community still encounter bigotry and discrimination, however, as well as a resistance by some to acceptance in the larger American society.
On Sunday, for example, there will be a rally in Knoxville opposing transgender female athletes participating in women's sports. Pride Month is filled with events celebrating the LGBTQ community. Zoo Knoxville and the One Knoxville SC soccer team hosted Pride nights earlier this month, and the SoKno Pride festival drew big crowds to Sevier Avenue on June 10.
Pride Fest, organized by Knox Pride, is held in the fall and is scheduled for Oct. 6-8 this year at World's Fair Park. Organizers have said this year's event will focus on direct protest against legislative efforts targeting the community. Relatively few Power Poll members said they intend to go to Pride events this year. Only 17 percent of respondents said they would go to at least one Pride event, while 62 percent said they weren't planning to attend any events.
Power Poll Members: Do you have a friend or colleague who should be on Power Poll? Please invite them to join!
About Power Poll: Power Poll asks questions of the most powerful, influential people in U.S. cities. It is not a scientific survey. But because the people responding to the surveys comprise the leadership structure of their cities, the results afford a fascinating glimpse into the thoughts, opinions, and beliefs of those in a position to make change. Power Poll is distinctly nonpartisan.
Corporate Sponsors
We thank the following organizations for their support of Power Poll. Learn more about becoming a sponsor here.