Power Poll: TVA Deal Looks Good
Our latest survey of local community leaders shows strong support for Knox County's proposed lease of the vacant East Tower.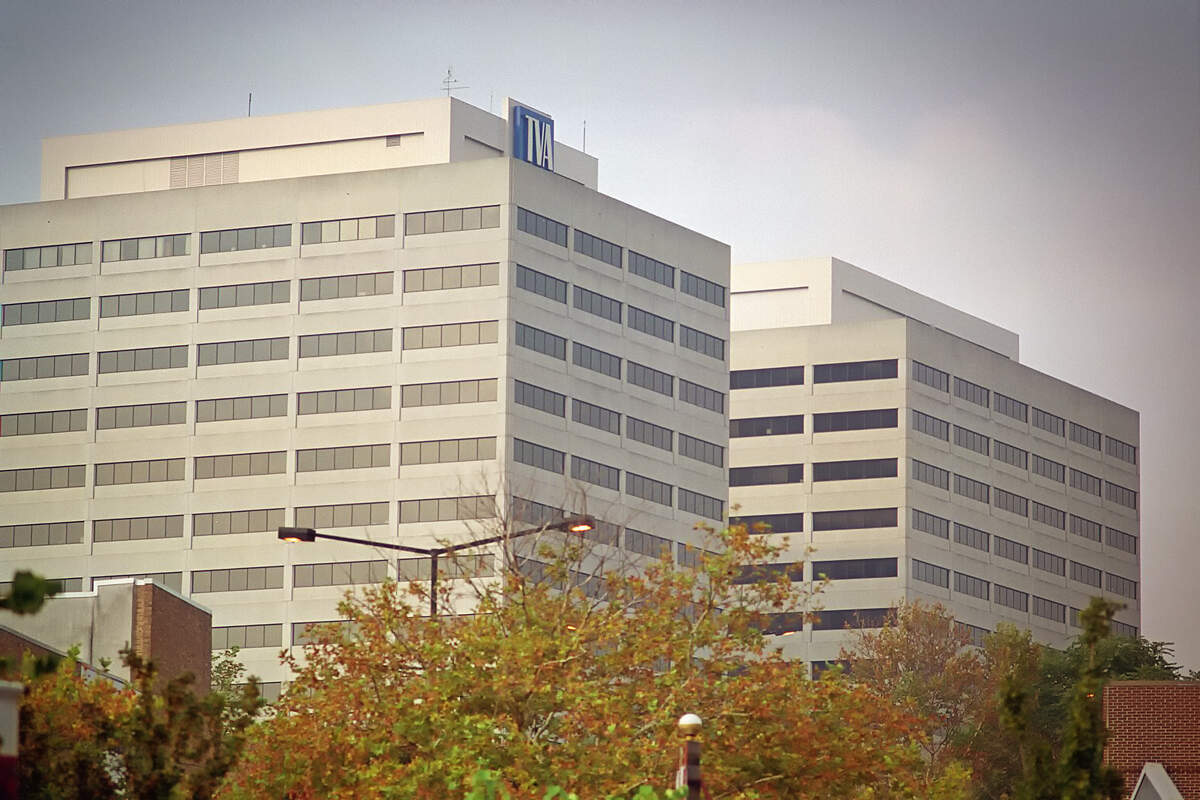 A sizable majority of Knoxville decision-makers who responded to the latest Power Poll are in support of the proposal to move Knox County Schools' Central Office functions into the Tennessee Valley Authority's vacant East Tower on Summit Hill Drive.
Of those who responded to the email survey, 61 percent favored the deal, 21 percent opposed it, and 18 percent were unsure.
Last month, Knox County Mayor Glenn Jacobs and his staff presented the outlines of the deal to a joint meeting of County Commission and the Knox County school board. Both bodies would need to approve the proposal.
Under the deal, the county would sell the historic Andrew Johnson Building on South Gay Street to Nashville developers BNA, who have proposed a boutique hotel for the 1929 building — returning it to its original use — along with apartments on the upper floors.
Presenting sponsor
Powering Better Health for Tennesseans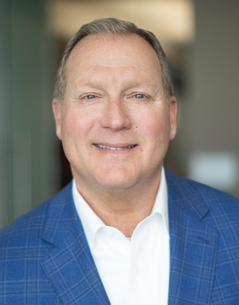 By Roy Vaughn
Senior Vice President, Chief Communications Officer
BlueCross BlueShield of Tennessee
Health insurance may be what we offer, but improving health is who we are. As a mission-driven company, we're committed to a healthier life for every person, family and community we serve.
So while our mission leads to better health, it starts with peace of mind because that's the foundation to live a healthy, happy life.
We Serve People, Families and Communities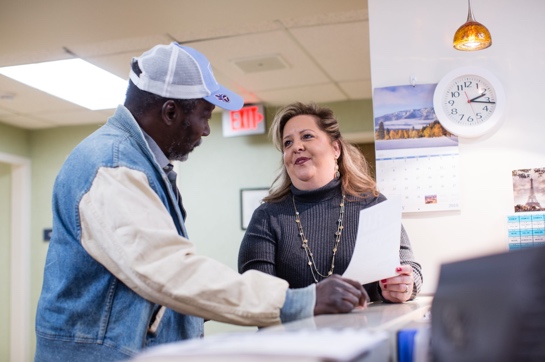 Our 6,500 employees work together across the state to make an impact on health, right here in Tennessee.
We have more than 800 nurses on staff working directly with members and advocating for their health needs. Our care managers, who have at least 5 years of clinical experience, provide personalized support for members who need help with chronic health conditions, scheduling appointments and even transportation.
Our customer service representatives help members each day with their benefits. That means they're taking 250 calls each week to stay in touch with members who need support, advice or just someone to listen.
We work hard to make sure our claims process runs smoothly, quickly, and with as little work for you as possible. In fact, we process 84 percent of claims within one day. But we go beyond processing claims. We work closely with primary care providers in particular, with investments to help improve the patient experience and value-based contracts that align payments to clinical quality improvements.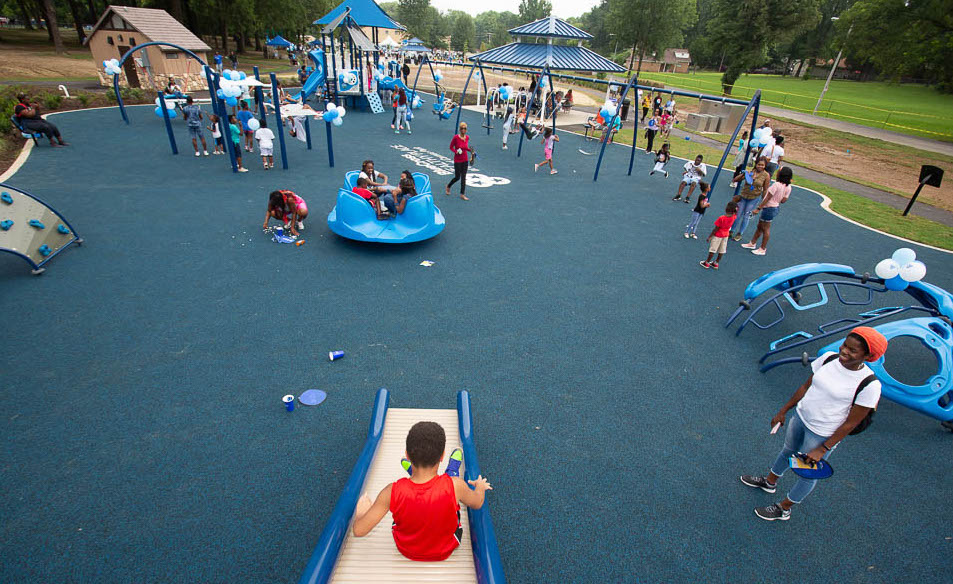 Another way we're improving health is through BlueCross Healthy Places: outdoor spaces where families and communities can share and play together. Our foundation is committing at least $7.5 million each year to building these spaces across the state, in communities large and small.
We've served millions of families and individuals since our founding — more than any other health insurer in Tennessee. Bringing better health is a responsibility we take great pride in as we work every day to be right here for good.
The school offices that have occupied the A.J. Building since 1992 would move into six floors of the 12-story East Tower. The county could then either use the remaining six floors for other county functions or sublease the space to another party. The University of Tennessee has confirmed that it is interested in moving its systemwide administrative offices off the Knoxville campus into the TVA building.
The package also includes county ownership of TVA's Summer Place garage and office building, which would provide parking for the East Tower occupants.
The deal — which is still being negotiated between the county and TVA — would require upfront investments of $9.975 million to occupy the first six floors of the 12-story office tower, and another $3.5 million to purchase and renovate the Summer Place garage and office building.
That $13.475 million total would be partly offset by the $6 million sale of the A.J. Building. That would make the county's net outlay $7.565 million.
Knox County Schools Superintendent Bob Thomas and some school board members have raised concerns about the proposal, particularly whether the TVA building would be accessible enough to members of the public. Because it is a federal building, TVA confirmed that under current law, starting next October people will need a verified RealID to enter it.
Thomas has indicated he would prefer to move the school office to more of a campus-like setting, where more school functions could be consolidated and parking would be easier. But no specific site is on the table that would meet those criteria.
Jacobs had hoped to present the deal for approval to the school board and Commission this month, but that has been pushed back to November.
About the Power Poll
The Power Poll is not a scientific poll. It is, instead, a survey taken of the leading citizens and decision-makers in a variety of fields. It includes elected officials, business CEOs and other wealthy individuals, nonprofit leaders, media figures, university presidents, and entertainment and sports figures active in their communities. A total of 325 people in the Knoxville area were queried about the TVA tower deal, with 29 percent responding. To view the membership list, click here.
About Power Poll: Power Poll asks questions of the most powerful, influential people in U.S. cities. It is not a scientific survey. But because the people responding to the surveys comprise the leadership structure of their cities, the results afford a fascinating glimpse into the thoughts, opinions, and beliefs of those in a position to make change. Power Poll is distinctly nonpartisan.