Power Poll: School Security
A large majority of survey respondents wants to keep armed officers in schools and retain the current mix of agencies responsible for keeping schools safe.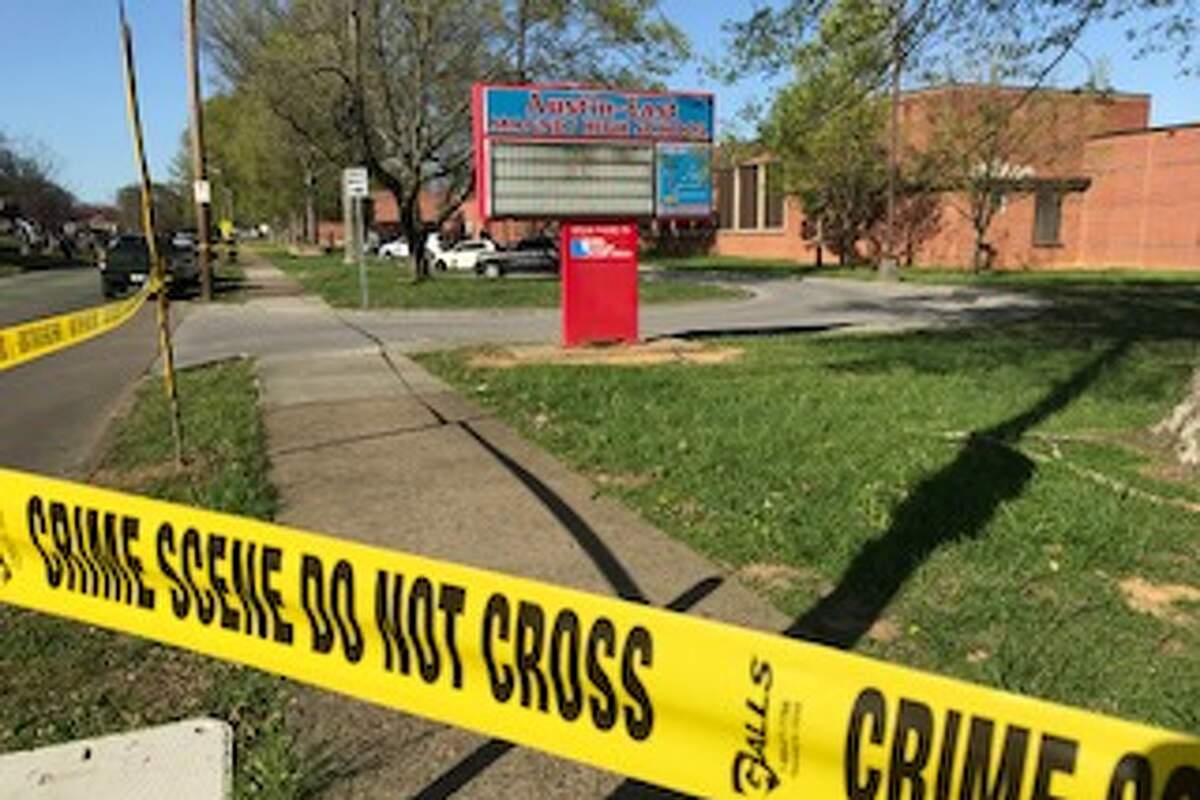 Armed security officers from the Knoxville Police Department and the Knox County Sheriff's Office, along with the school system's own security division, are charged with keeping Knox County Schools buildings safe.
Since the death of 17-year-old Anthony Thompson Jr. during an encounter with KPD officers in a restroom at Austin-East Magnet High School on April 12, however, that practice has been called into question. KPD is considering withdrawing from the arrangement.
Respondents to this month's Power Poll overwhelmingly support keeping the structure in place.
The 1999 massacre at Columbine High School in Colorado fundamentally changed the way local communities in the United States provide security at public schools. Armed officers became as much a part of the school population in many districts as teachers, principals, librarians, coaches and students.
Presenting sponsor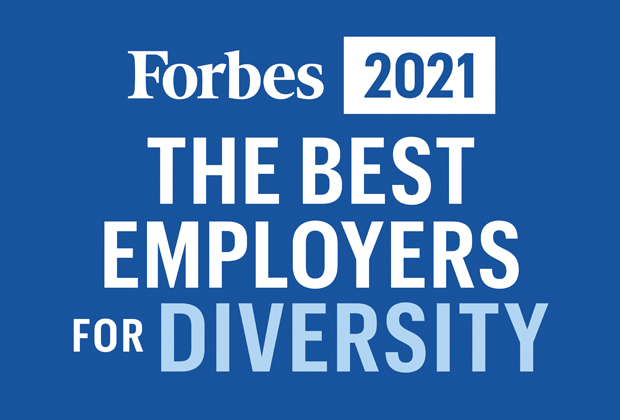 BlueCross Once Again Honored as One of Country's Best Employers for Diversity
Company Earns Fourth Consecutive Ranking in 2021
BlueCross BlueShield of Tennessee has been recognized by Forbes as one of the country's 2021 Best Employers for Diversity, marking the fourth consecutive year the company has earned a spot on the list.
The Best Employers for Diversity ranking is based on the results of a Forbes/Statista study that included an independent survey of current employees as well as reviews from non-employees in the same industry, along with publicly available information about the company.
"In a year of significant challenges including a global pandemic and a renewed national dialogue on racial injustice, our board and executive leadership heightened our focus on fostering a workplace culture built on respect and trust," said Ron Harris, vice president of diversity and inclusion for BlueCross. "We are honored to support an engaged, diverse workforce that enables us to serve our members well – and we pledge to continue those efforts."
BlueCross is committed to diversity throughout the company, including its governance. The Chattanooga Times Free Press recently reported that BlueCross has the most board diversity of any local company, with four African American directors and three female directors.
In addition to making the Forbes Best Employers for Diversity list every year since its inception, BlueCross was recently acknowledged by the Human Rights Campaign as a Best Place to Work for LGBTQ Equality for a third consecutive year. This year, BlueCross also made Juneteenth a paid holiday for employees.
More about Diversity at BlueCross
The Power of We: BlueCross Diversity and Inclusion Report (PDF)
Why we honor Juneteenth as a paid company holiday
In Knox County, KCSO assigns 26 school resource officers to middle and high schools outside the Knoxville city limits. Inside the city, KPD deploys 14 school resource officers. The school system has its own 105-member security force (although it is understaffed at the moment, like all local law enforcement agencies).
Thompson's death shook city, county and schools officials. Three KPD field officers went to Austin-East to arrest him after his then-girlfriend lodged an assault complaint against him.
The field officers and the KPD school resource officer entered a restroom where an armed Thompson was hiding. During the attempted arrest, Thompson's firearm discharged, and one of the officers fired his weapon, killing the teenager and wounding a fellow officer.
Protesters took to the streets and disrupted public meetings, and among their demands was a decreased police presence in schools. Knoxville Mayor Indya Kincannon informed the school system that the city would withdraw from the memorandum of agreement that governs the shared security arrangement. The School Board discussed conducting an in-depth review of its school security agreements, but took no action.
Kincannon backtracked on withdrawing from the memorandum of agreement somewhat, and city officials are in talks with school district leaders about the future of the city's school security role. KPD officers are currently providing security at the school system's state-mandated summer programs.
A majority of Power Poll respondents clearly want to keep armed security officers in schools, with 68.4 percent in support and only 15.4 percent in opposition.
Two-thirds of respondents prefer keeping the current combination of city officers, sheriff's deputies and school security officers in place. A similar proportion said KPD should remain in the school security mix.
Asked who should make the decision to have a student arrested at school, six in 10 respondents said law enforcement should make the call, with a quarter of respondents preferring to entrust that decision to principals.
About 51 percent of all schools in the United States had an armed security officer on campus at least once a week during the 2017-18 academic year, according to the National Center for Education Statistics at the Institute of Education Sciences.
The Power Poll respondents are pretty much in line with the general American population. In 2018, a Reuters/Ipsos poll found 75 percent of respondents wanted armed security officers in schools.
Having armed officers at schools is no absolute guarantee of school safety. The Reuters/Ipsos poll was taken shortly after the Stoneman Douglas High School shooting in Parkland, Fla., the nation's deadliest school massacre. Stoneman Douglas had an armed school resource officer on campus at the time of the shooting.
The Power Poll is not a scientific poll but a survey of views and attitudes among community leaders from government, business and nonprofit arenas. This month's Power Poll surveyed 336 people, with 117 (34.82 percent) responding. Here are the questions and responses:
Do you support having armed security in every school building?
Yes: 80 (68.4 percent)
No: 18 (15.4 percent)
Unsure: 19 (16.2 percent)
If you support armed security, should the officers be:
School security officers: 17 (16.4 percent)
Police officers or deputies: 19 (18.3 percent)
A combination: 68 (65.4 percent)
Should the Knoxville Police Department continue to provide security at schools inside the city limits?
Yes: 76 (66.1 percent)
No: 16 (13.9 percent)
Unsure: 23 (20 percent)
Who should make the decision about whether to arrest a student for behavior at school?
School security: 16 (13.9 percent)
Law enforcement: 70 (60.9 percent)
A principal: 29 (25.2 percent)
Power Poll Members: Do you have a friend or colleague who should be on Power Poll? Please invite them to join!
About Power Poll: Power Poll asks questions of the most powerful, influential people in U.S. cities. It is not a scientific survey. But because the people responding to the surveys comprise the leadership structure of their cities, the results afford a fascinating glimpse into the thoughts, opinions, and beliefs of those in a position to make change. Power Poll is distinctly nonpartisan.
Corporate Sponsors
We thank the following organizations for their support of Power Poll. Learn more about becoming a sponsor here.