Power Poll Knoxville: Uncertainty About the Pick
Nearly half the respondents to this month's survey said they are unsure about the finalists to be the next Knox County Schools superintendent.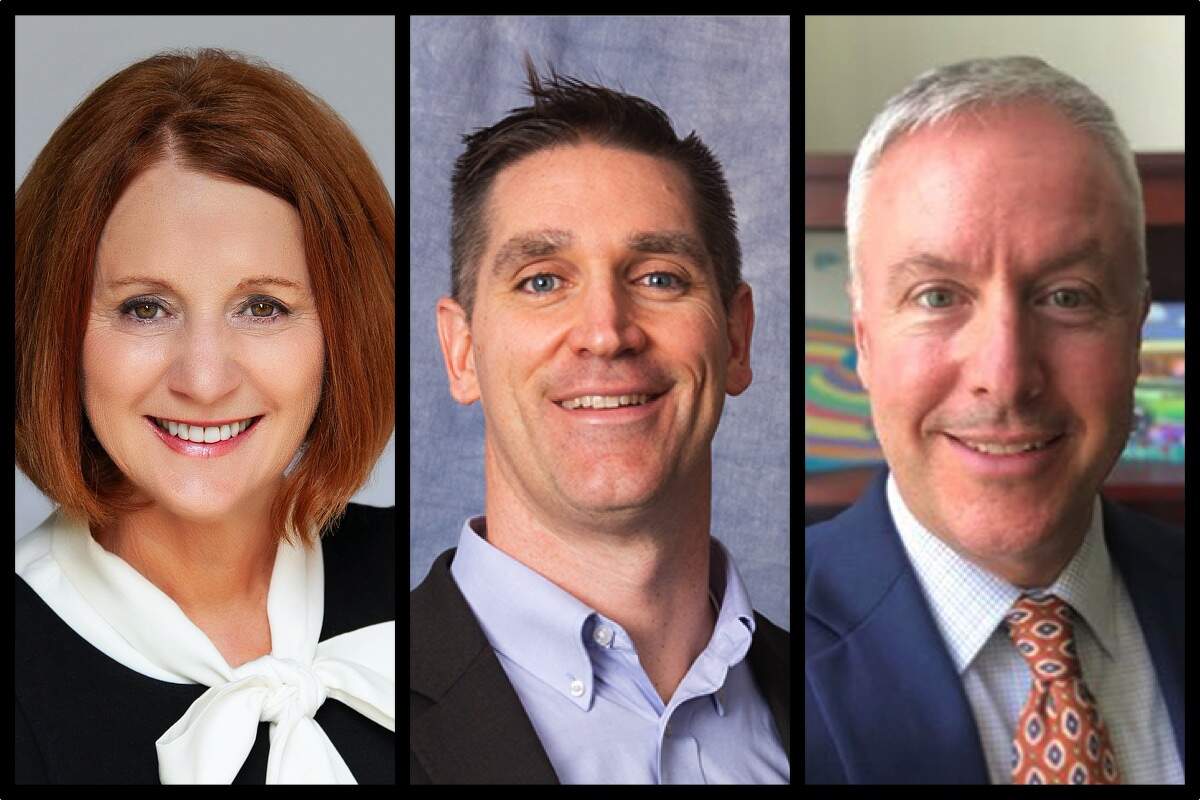 With the finalists for the appointment of the next Knox County Schools superintendent in town for two days of interviews, nearly half the respondents to this month's Power Poll are uncertain of how the School Board should proceed.
The Board of Education will meet next Tuesday, Feb. 22, to choose between Linda Cash, director of schools for Bradley County (Tenn.) Schools, and Jon Rysewyk, chief academic officer of Knox County Schools. One of them will replace Bob Thomas, who is retiring. A third finalist, Kirk Shrum, the school leadership officer at Henry County Schools in suburban Atlanta, withdrew his name from consideration on Monday, the day the poll went out to members.
Power Poll respondents who expressed a preference selected Rysewyk over Cash by about a 2-to-1 margin (31 percent to 19 percent), but 48 percent said they were unsure about any of the candidates.
Rysewyk applied for the job in 2017, but the board at the time selected Thomas. As the in-house candidate and the system's top academic leader, he has been seen as the frontrunner by many. Cash did not initially apply for the job but was recruited to join the candidate pool by the Tennessee School Boards Association, which conducted the search for the district.
Power Poll members were equally unsure about their satisfaction with the finalist pool as a whole. Only about one in five reported being satisfied with the choices and 30 percent said they were dissatisfied with the finalists.
In October, shortly after Thomas announced he would retire at the end of the school year, nearly two-thirds of Power Poll members responding to a survey listed a mix of classroom and administrative experience as being ideal.
Cash has 18 years of classroom teaching experience, while Rysewyk has five. Both served as assistant principals and then principals before going into system administration. Cash has experience as a superintendent, though Bradley County Schools is a largely rural district with only about 10,500 students — less than one-fifth Knox County Schools' population of 57,000 students.
Rysewyk doesn't have experience as a superintendent, but he has been a top administrator in Knox County's mixed urban-suburban-rural system and knows the landscape intimately. KCS is the third largest system in the state. A slim majority of Power Poll respondents in the October survey asserted that, qualifications being equal, they would prefer an internal candidate (33.9 percent) over an external candidate (28.6 percent).
That a large portion of respondents were unsure about the finalists doesn't come as much of a surprise, given the responses to a question about members' connections to Knox County Schools. Only 8 percent of respondents have children who currently attend Knox County Schools, while more than half — 52 percent — don't have school-age children. Another 34 percent answered that their children are KCS graduates and 6 percent have children who either attend private schools or are homeschooled.
Despite the uncertainty about the finalists, Power Poll members sent a clear message about priorities.
Fifty-seven percent want the next superintendent's primary focus to be on making up academic ground lost during the COVID-19 pandemic. Nearly a quarter of the respondents considered teacher and staff pay and morale to be the next superintendent's top priority, followed by providing pathways to post-secondary opportunities (11 percent) and mental health support for students (3 percent). Eight percent would have other priorities.
In addition to the already challenging task of balancing the interests of students, parents, teachers, staff, school board members and a demanding public, the next superintendent will have to navigate the school system through the next phase of the pandemic. As the current battle over mask mandates demonstrates, that will require political as well as academic and administrative skills.
The Power Poll is not a scientific poll but a survey of views and attitudes among community leaders from government, business and nonprofit arenas. This month's Power Poll surveyed 372 members, with 106 responding — a response rate of 28.49 percent.