Power Poll Knoxville: Uncertainty About the Pick
Nearly half the respondents to this month's survey said they are unsure about the finalists to be the next Knox County Schools superintendent.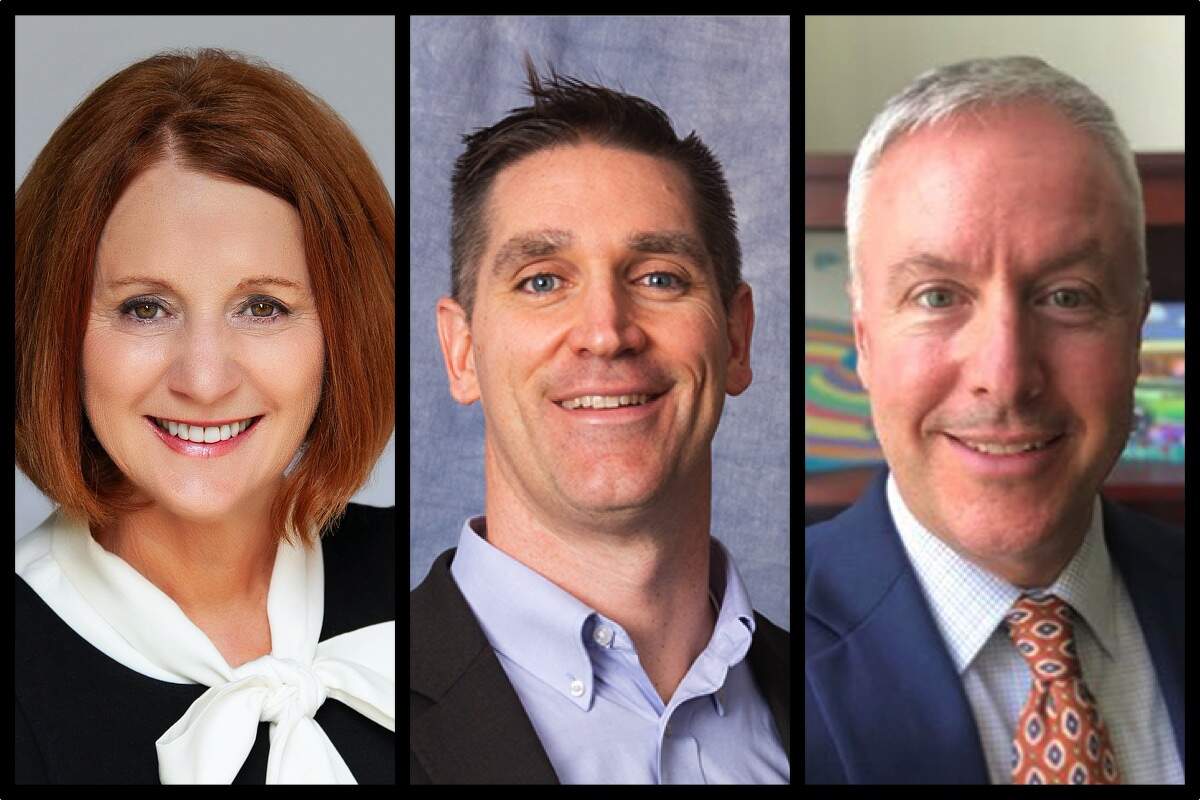 With the finalists for the appointment of the next Knox County Schools superintendent in town for two days of interviews, nearly half the respondents to this month's Power Poll are uncertain of how the School Board should proceed.
The Board of Education will meet next Tuesday, Feb. 22, to choose between Linda Cash, director of schools for Bradley County (Tenn.) Schools, and Jon Rysewyk, chief academic officer of Knox County Schools. One of them will replace Bob Thomas, who is retiring. A third finalist, Kirk Shrum, the school leadership officer at Henry County Schools in suburban Atlanta, withdrew his name from consideration on Monday, the day the poll went out to members.
Presenting sponsor
How we can all better manage our health in 2022

By Dr. Andrea Willis
Senior Vice President, Chief Medical Officer
BlueCross BlueShield of Tennessee
We've entered a third year where COVID-19 remains a primary health concern on the minds of not only all Tennesseans, but practically everyone on the planet. We should remain vigilant and do our part to slow its spread. But we can't lose sight of the everyday health concerns that are so often set aside.
During this past year, odds are you haven't felt well and experienced symptoms that aren't indicative of COVID-19. Whether it's a nagging pain, persistent heartburn or even symptoms of a condition that runs in your family, you may have put off seeking diagnoses and treatment from your doctor.
Other priorities like child care and work — or as I see with many colleagues and loved ones, managing both at the same time — have a way of pushing preventive health care to the back burner.
While this mindset is logical in the moment, we mustn't neglect our long-term health goals and needs, either. And a new year remains an opportune time to reassess and recommit to our health.
Resolve for yourself
Managing our health may feel like a self-centered endeavor, which could be why so many of us struggle with it. As both a doctor and a parent, it's sometimes difficult to put myself first, even just to make time for exercise. Juggling careers and the needs of our families, particularly young children, requires a lot of bandwidth.
But accepting the necessity to focus on yourself — and letting go of any accompanying guilt — is a hurdle many of us must clear. From there, you can dive into your diet, exercise and other preventive care needs.
Your first step should be scheduling an appointment with your primary care provider. They can help you establish an overall picture of your health and set realistic goals.
If you're one of the many Tennesseans who live with ongoing health conditions like diabetes or heart disease, a primary care provider can help you keep up with medications and routine screenings.
Routine steps like these can improve your quality of life for the rest of your life.
Of course, the cost of care is always a concern, no matter the illness or injury. And making care more affordable is one of our most important jobs as a health insurance company. For BlueCross, it starts with our provider networks and the discounts we negotiate for health care services.
We've also introduced a new option for Tennesseans. BlueCross members can visit one of the eight primary care clinics, opened through a partnership between BlueCross and Sanitas, in Middle and West Tennessee. These clinics make access to primary care more affordable and convenient.
Don't forget vaccines
No matter where you seek care, your provider will likely recommend you get fully vaccinated against COVID-19 and the flu. It remains your best defense against severe disease. Vaccines continue to significantly reduce cases of severe illness and death. That matters as hospital bed availability has dwindled, due not only to the Omicron surge but also to staffing shortages.
Hospitals are reporting that their intensive care units are primarily filled with unvaccinated patients.
But even with the increased demand on the health care system, your doctor would prefer to work with you to prevent illness or help you manage a condition you already have so that don't end up with an emergency situation. If they advise you get tested before coming in, remember that every household can now get free at-home tests through covidtests.gov.
I'm confident we will get through these difficult days. I also know we all want health and happiness for those who matter most to us. They inspire us to be our best selves, as well.
Power Poll respondents who expressed a preference selected Rysewyk over Cash by about a 2-to-1 margin (31 percent to 19 percent), but 48 percent said they were unsure about any of the candidates.
Rysewyk applied for the job in 2017, but the board at the time selected Thomas. As the in-house candidate and the system's top academic leader, he has been seen as the frontrunner by many. Cash did not initially apply for the job but was recruited to join the candidate pool by the Tennessee School Boards Association, which conducted the search for the district.
Power Poll members were equally unsure about their satisfaction with the finalist pool as a whole. Only about one in five reported being satisfied with the choices and 30 percent said they were dissatisfied with the finalists.
In October, shortly after Thomas announced he would retire at the end of the school year, nearly two-thirds of Power Poll members responding to a survey listed a mix of classroom and administrative experience as being ideal.
Cash has 18 years of classroom teaching experience, while Rysewyk has five. Both served as assistant principals and then principals before going into system administration. Cash has experience as a superintendent, though Bradley County Schools is a largely rural district with only about 10,500 students — less than one-fifth Knox County Schools' population of 57,000 students.
Rysewyk doesn't have experience as a superintendent, but he has been a top administrator in Knox County's mixed urban-suburban-rural system and knows the landscape intimately. KCS is the third largest system in the state. A slim majority of Power Poll respondents in the October survey asserted that, qualifications being equal, they would prefer an internal candidate (33.9 percent) over an external candidate (28.6 percent).
That a large portion of respondents were unsure about the finalists doesn't come as much of a surprise, given the responses to a question about members' connections to Knox County Schools. Only 8 percent of respondents have children who currently attend Knox County Schools, while more than half — 52 percent — don't have school-age children. Another 34 percent answered that their children are KCS graduates and 6 percent have children who either attend private schools or are homeschooled.
Despite the uncertainty about the finalists, Power Poll members sent a clear message about priorities.
Fifty-seven percent want the next superintendent's primary focus to be on making up academic ground lost during the COVID-19 pandemic. Nearly a quarter of the respondents considered teacher and staff pay and morale to be the next superintendent's top priority, followed by providing pathways to post-secondary opportunities (11 percent) and mental health support for students (3 percent). Eight percent would have other priorities.
In addition to the already challenging task of balancing the interests of students, parents, teachers, staff, school board members and a demanding public, the next superintendent will have to navigate the school system through the next phase of the pandemic. As the current battle over mask mandates demonstrates, that will require political as well as academic and administrative skills.
Power Poll Members: Do you have a friend or colleague who should be on Power Poll? Please invite them to join!
About Power Poll: Power Poll asks questions of the most powerful, influential people in U.S. cities. It is not a scientific survey. But because the people responding to the surveys comprise the leadership structure of their cities, the results afford a fascinating glimpse into the thoughts, opinions, and beliefs of those in a position to make change. Power Poll is distinctly nonpartisan.
Corporate Sponsors
We thank the following organizations for their support of Power Poll. Learn more about becoming a sponsor here.