Power Poll: Higher Ed Directions
Survey respondents are generally supportive of new initiatives at the Univ​ersity of Tennessee and Knoxville College.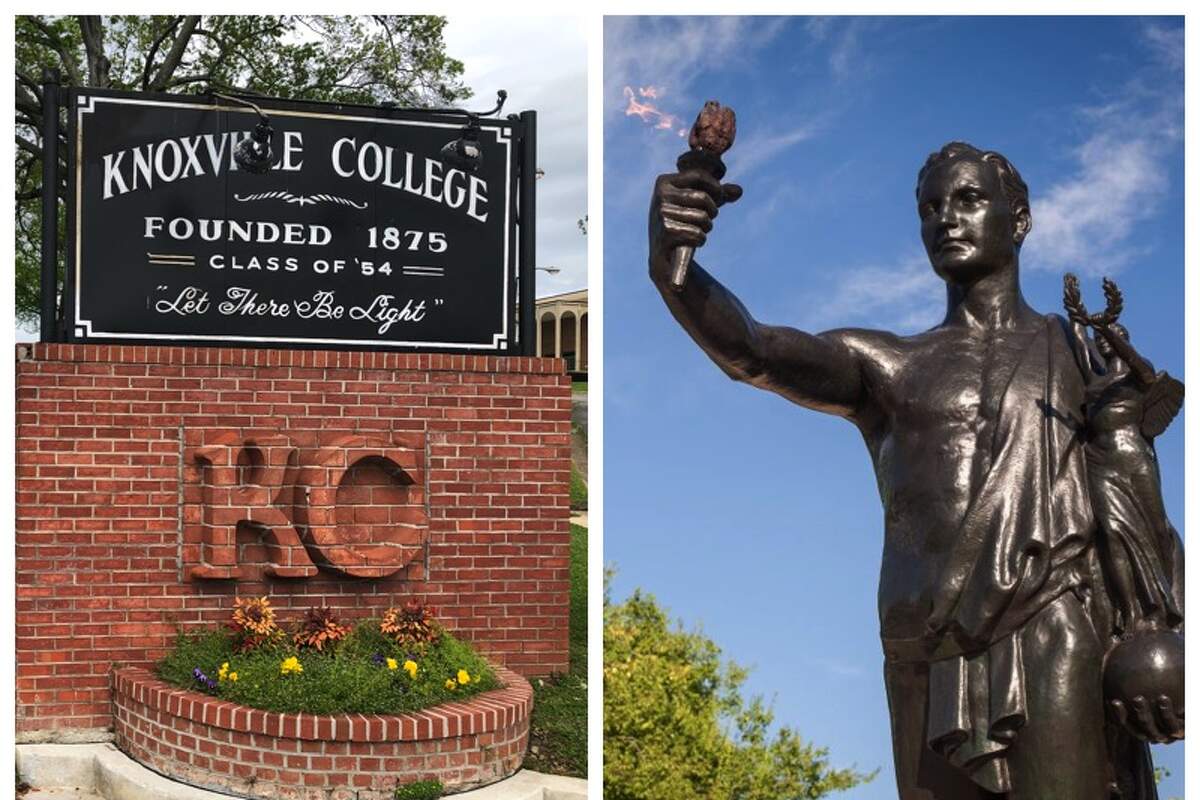 The University of Tennessee is looking to become a national leader in digital instruction and civics education. Meanwhile, Knoxville College is shifting its focus to trades and workforce development in a bid for survival. Change is in the offing for both the city's largest public institution of higher education and its smallest private college. One is the state's university system, including the flagship campus, a research institution that is a driver for Tennessee's economy; the other is a financially troubled historically Black institution that is seeking a path that will return it to viability. UT-Knoxville and KC are two miles and worlds apart. KC's enrollment has dwindled to 25 students; UTK's student body is greater than 31,000. Their courses are different, but a majority of respondents to this month's Power Poll said they are each on the right track. At UT, officials are looking to increase system-wide enrollment by dramatically expanding the university's remote instructional offerings, possibly by entering into a partnership with an established online-only school. UTK is also poised to launch the Institute for American Civics, an initiative envisioned by Tennessee Gov. Bill Lee as a national center for civics education and the promotion of civil discourse. Nearly 6 of 10 Power Poll respondents support both efforts. A similar majority approves of KC's plan to shift to trades and workforce education. KC's new educational direction is part of a 10-year plan developed by Interim President Leonard Adams Jr. to put the school back on sound financial and academic footing. Though KC is a private institution, more than half the Power Poll respondents said the community would benefit from its revitalization. In January, UT System President Randy Boyd briefed the Board of Trustees on a study of online education possibilities. The goal would be to offer degree programs wholly or substantially through online courses, perhaps through a partnership with, or acquisition of, an existing online institution. The University of Arkansas, Purdue University, the University of Massachusetts and others have dramatically and immediately increased enrollment by acquiring online schools. Other universities, notably the University of Maryland, offer in-house digital-only instruction.
Power Poll members like the idea — 59 percent responded that an expansion of online offerings would be in the best interest of the university and the state. Fifteen percent said the effort would not be in UT's best interest, and 28 percent were unsure. The Institute for American Civics, proposed by Lee and included in the state's budget proposal for next year, would be an academic department at UTK with a mandate for public outreach about civil discourse. Boyd said the institute, which would initially be housed in the Howard H. Baker Jr. Center for Public Policy, could be a "beacon of light" for civics education. The Legislature has approved $6 million in funding for the launch, with a $4 million annual commitment in subsequent years. Though a creation of the governor and the Legislature, the institute would have to be incorporated into UTK's academic structure. Some faculty members raised concerns that the institute, which would have an advisory board appointed with input from the governor and legislative leaders, would be tarnished by political influence. Fifty-four percent of Power Poll respondents supported establishing the institute, while a quarter opposed it. One in 5 were unsure.
KC has been in decline for years, a situation that's proven almost impossible to reverse since the college lost its accreditation in 1997. Most of the campus buildings are empty and not a few are in such disrepair that they are uninhabitable. An oft-expressed desire to revitalize the school has not been backed up by realistic plans. During the past year, Adams, a KC alumnus and a successful affordable housing developer in Atlanta, developed a 10-year plan with Vice President Dasha Lundy to turn the college's fortunes around. Adams has renegotiated KC's debt and has plans to develop affordable housing to help raise revenues, including a new apartment complex on the north end of campus. The brighter financial situation has prompted KC to apply for accreditation, which would enable students to get federal financial aid. The school is also working with UTK, the Tennessee College of Applied Technology and Meharry Medical School to develop a curriculum designed to train students for the workforce. KC's goal is to increase enrollment to 1,211 over the next decade.
Power Poll members embraced the plan, with 59 percent expressing support. More respondents were unsure about the plan (26 percent) than were opposed to it (16 percent). KC occupies a special place in Knoxville's African-American culture and history. Founded in 1875, the college educated generations of Black students who could not attend white schools during segregation. Asked about the importance of a viable KC to the community, 55 percent of Power Poll respondents said it was very (41 percent) or somewhat (32 percent) important. Twenty-three percent said KC's vibrancy was unimportant.
Power Poll Members: Do you have a friend or colleague who should be on Power Poll? Please invite them to join!
About Power Poll: Power Poll asks questions of the most powerful, influential people in U.S. cities. It is not a scientific survey. But because the people responding to the surveys comprise the leadership structure of their cities, the results afford a fascinating glimpse into the thoughts, opinions, and beliefs of those in a position to make change. Power Poll is distinctly nonpartisan.
Corporate Sponsors
We thank the following organizations for their support of Power Poll. Learn more about becoming a sponsor here.