November 22, 2019 10:00am
Power Poll: Confidence in Boyd
Should UT make its interim president permanent? Our latest survey of local community leaders shows strong support.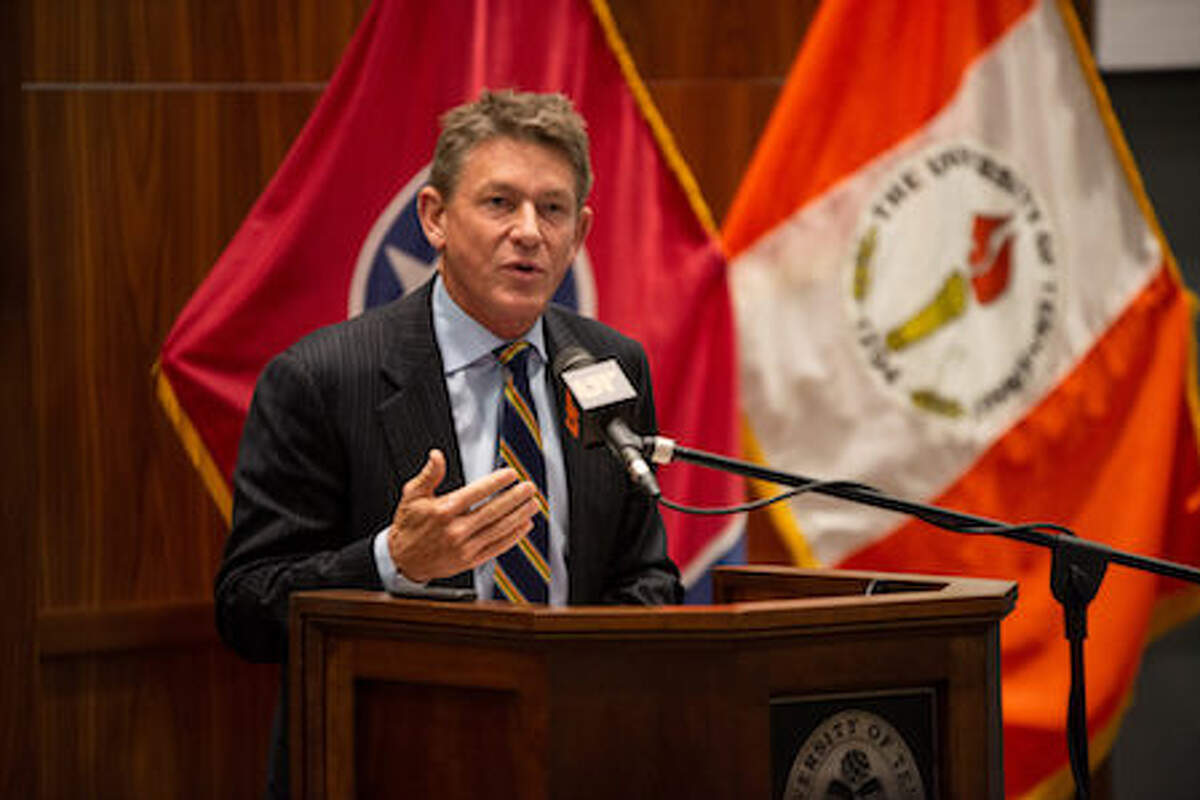 Three-quarters of local community leaders who responded to the latest Power Poll think the University of Tennessee Board of Trustees should make Randy Boyd's interim appointment as president permanent.
Of those who responded to the email survey, 75 percent favored naming Boyd to the post, 20 percent supported a nationwide presidential search, and 5 percent said they were undecided.
Boyd was named interim UT president in September 2018, the month after his campaign for Tennessee governor ended in the Republican primary, where he finished second to Gov. Bill Lee.
At the time of his appointment to a two-year term, Boyd downplayed the likelihood that he might seek the permanent position. But in an interview last month with WBIR, Boyd acknowledged he would like to stay longer: "There's a lot of exciting things happening and I would hate to lose that momentum."
At the Nov. 8 meeting of the Board of Trustees, board Chair John Compton said he planned to conduct an evaluation of Boyd's performance to date and would come back to the board with possible further steps. Trustee Decosta Jenkins replied, "I think Randy's done an excellent job, and I think it would be a great thing if we could take the 'interim' role off."
His tenure to date has been active, including the hiring of Donde Plowman as chancellor of the Knoxville campus; brokering a policy change intended to remove campus funding from the controversial annual Sex Week program and head off complaints about it from state legislators; and proposing a merger of the Knoxville campus with the adjacent Institute of Agriculture.
By early next year, the board will probably have to decide whether to proceed with a nationwide search for the position, name Boyd to it, or take some other approach.
Boyd would be a historically unusual choice for the position. Past UT presidents have generally come from either academia or government, and while Boyd now has experience in both his career has been mostly in the private sector.
But he's also a known quantity with a lot of community goodwill in Knox County, so it may not be surprising that local leaders find him an attractive choice for the position.
About the Power Poll
The Power Poll is not a scientific poll. It is, instead, a survey taken of the leading citizens and decision-makers in a variety of fields. It includes elected officials, business CEOs and other wealthy individuals, nonprofit leaders, media figures, university presidents, and entertainment and sports figures active in their communities.
A total of 324 people in the Knoxville area were queried about the TVA tower deal, with 32 percent responding. To view the membership lists, go to www.powerpoll.com.
Power Poll Members: Do you have a friend or colleague who should be on Power Poll? Please invite them to join!
About Power Poll: Power Poll asks questions of the most powerful, influential people in U.S. cities. It is not a scientific survey. But because the people responding to the surveys comprise the leadership structure of their cities, the results afford a fascinating glimpse into the thoughts, opinions, and beliefs of those in a position to make change. Power Poll is distinctly nonpartisan.
Corporate Sponsors
We thank the following organizations for their support of Power Poll. Learn more about becoming a sponsor here.