Power Poll: A Year of COVID (and Baseball)
Pandemic turmoil in local schools and government marked 2021, according to poll respondents. But a new downtown stadium ranked, too.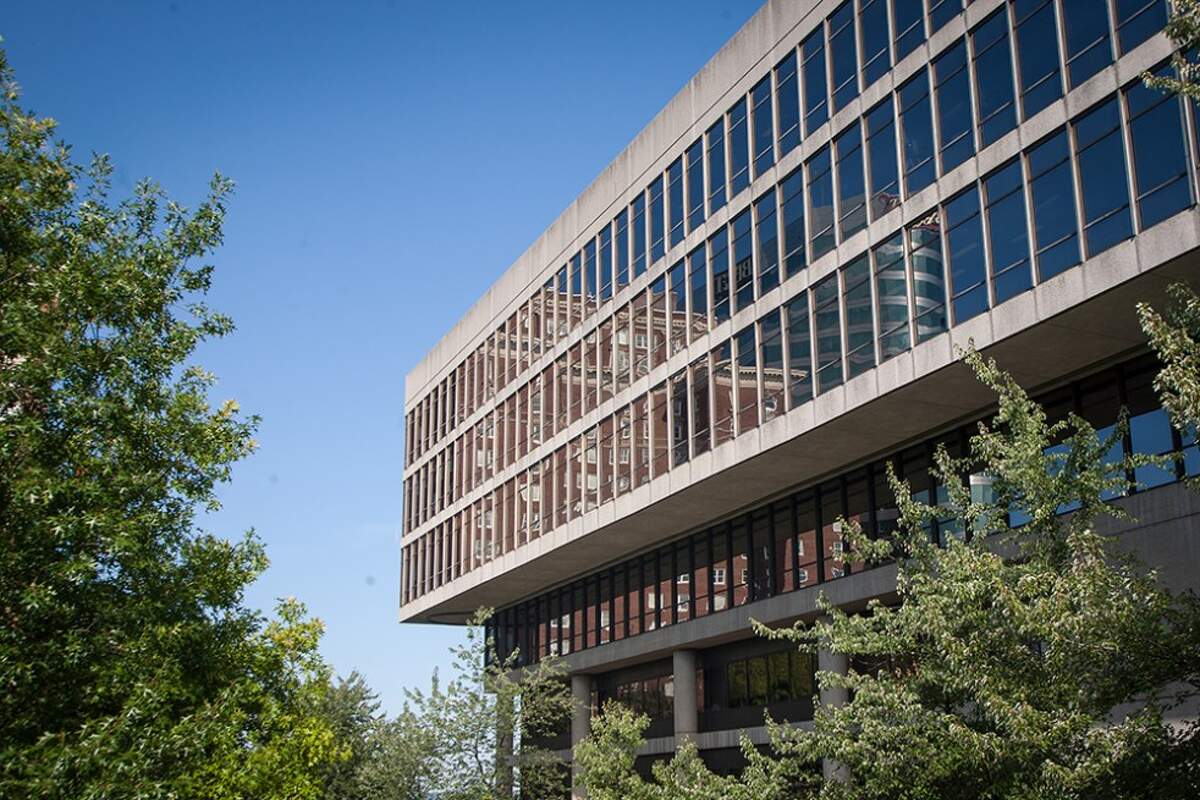 The year that comes to a close one week from today has not been an easy or quiet one for Knoxville. Multiple traumas and dramas piled up in public health, safety and politics. Maybe the best thing we can say for it is that it was never boring.
With so many major stories dominating the local headlines over the course of 2021, we decided to ask Knoxville Power Poll participants which ones they thought were the most significant. Specifically, we asked about major news in city and county governments, and in the Knox County school system.
The ongoing COVID-19 pandemic ranked at the top for both Knox County government and schools. That's not what many people hoped for at the beginning of the year, when the first wave of vaccines raised the prospect of a return to pre-pandemic normality.
But vaccine uptake mired and stalled in partisan politics and online conspiracy theories, and the emergent Delta variant of COVID-19 spurred another global spike in cases and deaths. Political tolerance for public health restrictions waned, particularly in more Republican areas of the country like East Tennessee.
Even as the state Legislature moved to block vaccine and mask mandates, a series of federal court orders intervened to allow or even require face masks in public schools. Knox County Schools began the school year with a mask-optional policy, but at the end of September was forced by a federal court injunction to re-adopt a mask mandate. That injunction remains in place heading into 2022.
Meanwhile, Knox County Commission voted in March to abolish the county's Board of Health and replace it with a strictly advisory body. Subsequent changes in state law during a special COVID-19 session in October limited the power of local health departments, placing ultimate authority for restrictive health measures under the governor.
In August, Dr. Martha Buchanan, the county's public health officer and director of the Knox County Health Department, announced that she would resign at the end of the year. (She has since agreed to stay on as public health officer through March 2022, as the county has not yet hired a replacement.)
Buchanan did not give a reason except that she planned to retire. But she had been under pressure for months from County Commission and Knox County Mayor Glenn Jacobs, who publicly disagreed with her support of a mask mandate and restrictions on operating hours for bars and restaurants.
Seventy-nine percent of poll respondents said that the top Knox County government story of the year was the dissolution of the Board of Health and Buchanan's resignation. Nothing else was close, obviously. A distant second place went to County Commission's redistricting, which redrew several district boundaries for Commission and the school board.
The top two Knox County Schools stories chosen by poll participants were also pandemic-related. For 35 percent of respondents, the biggest story was the switch to partisan school board elections, another result of the Legislature's special COVID session. The switch prompted one incumbent school board member, Virginia Babb, to decide not to seek re-election. Partisan candidates for board seats are already picking up nominating petitions for the 2022 elections.
Another 32 percent of respondents chose the school system's overall response to COVID-19, which has been under fire from all sides of the community spectrum this year. During the spring of 2021, a growing chorus of parents protested mandatory masks and quarantine restrictions, which remained in place through the end of the school year.
The situation was reversed in August, as county schools opened for the year with almost no COVID restrictions or data tracking of any kind in place. As the Delta wave surged through the county and the school system, the administration scrambled to provide some level of public information but the board resisted reinstating mask requirements.
That resistance proved futile when U.S. District Judge J. Ronnie Greer issued a mask mandate of his own as a temporary injunction, brought about by a lawsuit filed by four disabled Knox County students.
The pandemic was not a leading story for Knoxville city government, partly because public health authority rests with the county and state. But also because the city had its own turmoils and accomplishments this year.
The top city story chosen by 51 percent of poll respondents was the approval by city and county governments of the new multi-use stadium near the Old City. Both County Commission and City Council signed off on the deal in November, giving the go-ahead for an $81 million stadium that will be paid for largely with public funds. It will be owned by the city and county through their joint Sports Authority and will be home to the Tennessee Smokies minor league baseball team.
A trio of issues involving law enforcement and crime garnered a combined 30 percent of the votes: Thirteen percent chose rising homicide rates, 12 percent the city's response to violence that took the life of five Austin-East High School students, and 5 percent allegations of racism and sexism within the Knoxville Police Department.
Only 13 percent chose this year's City Council elections as the top story, probably because incumbents easily won all five contested races. A slate of explicitly Republican candidates in the nominally nonpartisan elections failed to win a single seat, returning a group of mostly moderate progressives to office.
The Power Poll is not a scientific poll. It is an email survey taken of leading citizens and decision-makers in a variety of fields. It includes elected officials, business CEOs and other wealthy individuals, nonprofit leaders, media figures, university presidents, and entertainment and sports figures active in their communities.
A total of 431 people in the Knoxville area were queried in this month's poll, with 29 percent responding. To view the membership lists, go to www.powerpoll.com.
Power Poll Members: Do you have a friend or colleague who should be on Power Poll? Please invite them to join!
About Power Poll: Power Poll asks questions of the most powerful, influential people in U.S. cities. It is not a scientific survey. But because the people responding to the surveys comprise the leadership structure of their cities, the results afford a fascinating glimpse into the thoughts, opinions, and beliefs of those in a position to make change. Power Poll is distinctly nonpartisan.
Corporate Sponsors
We thank the following organizations for their support of Power Poll. Learn more about becoming a sponsor here.